Hey Handsome shows you the side of Southeast Asian cuisine you've yet to taste
They've got goat stew with Indonesian nuts, and a sinfully flavorful beetroot paneer
info
Hey Handsome

Asian

Tuesday to Saturday, 11 a.m to 2:30 p.m. and 6 p.m. to 10 p.m. Sunday, 11 a.m. to 3 p.m.

946-3815

₱

P1,500 for two people (approx.)
When we think of Asian cuisine, we think only of at most four kinds: Japanese, Chinese, Korean, and Indian. The rest of the region's culinary offerings are just added seasonings to the melting pot of flavors we are presented to. However, the owner of Your Local opened another restaurant that's bold enough to present lesser known Southeast Asian fare to the Filipino palate. "There's something about herbs and spices that tickle me—for lack of a better term, kilig," says Hey Handsome owner and chef Nicco Santos.
Hints of spice, acidity, and sweetness are evident in every dish, quite similar to the usual Filipino fare, yet they also introduce a different flavor profile altogether with the addition of imported spices from Malaysia, Indonesia, and Thailand. Santos emphasizes the use of herbs and spices, making every leaf and dash of something essential to the creation of unique flavors in one complete dish.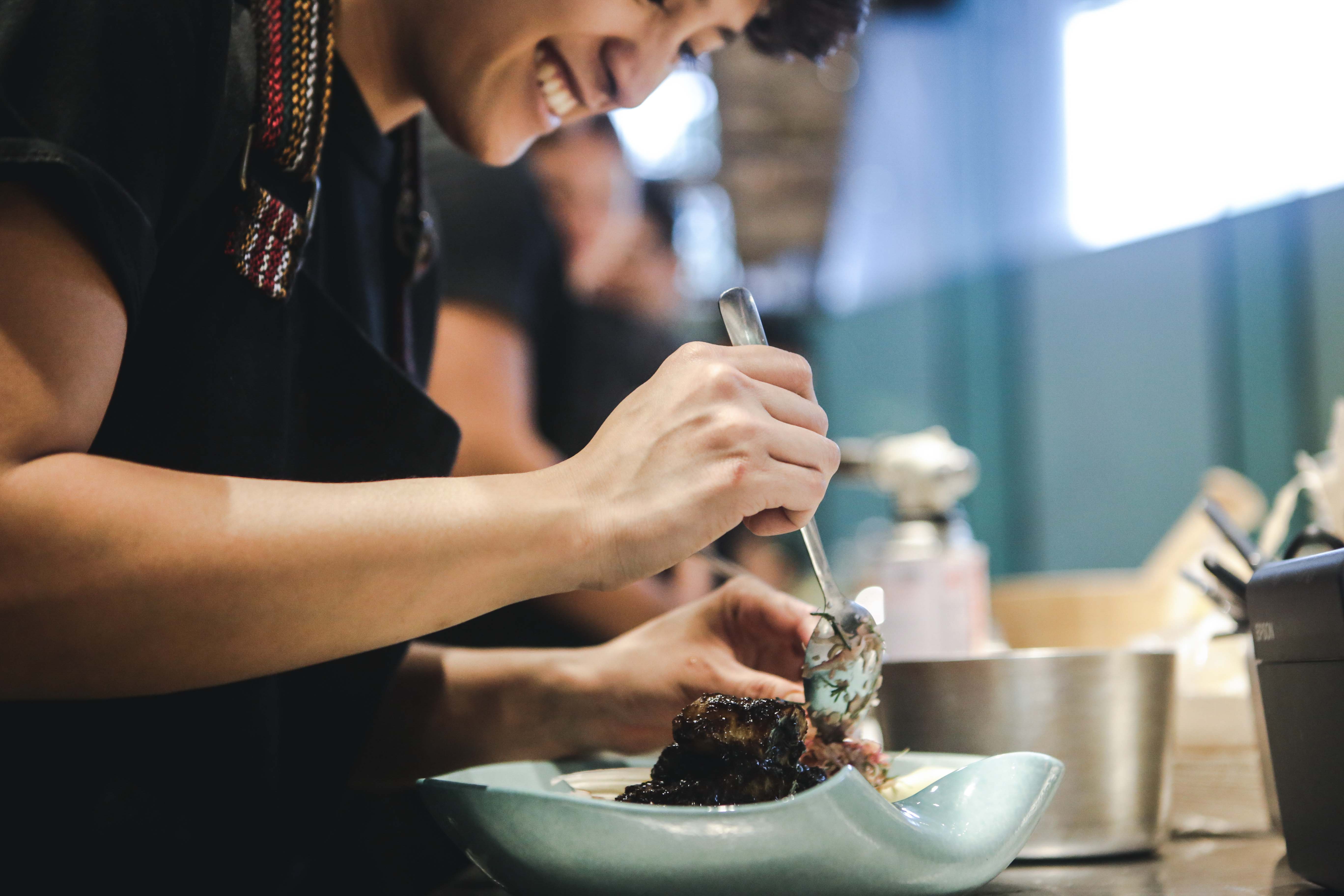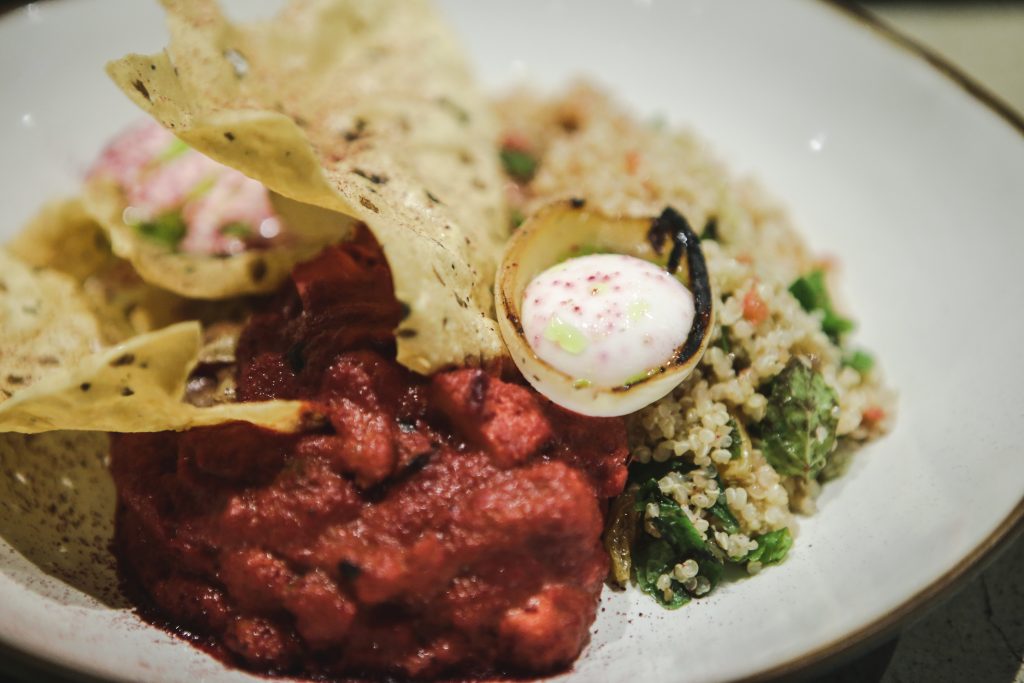 Almost every plate has a story behind it, the most interesting one being Santos' accidental discovery of the Indonesian nut buah keluak. "I hated it when I first had it; now, I love it," he says. Its meat resembles the taste of dark chocolate and mushrooms. However, Santos reveals that its shell is laced with cyanide. "If it's not prepared well, it can be poisonous. So we clean it for four days, five times a day," he adds. This poisonous nut is the key ingredient of the goat stew Kambing Buah Keluak, and this dark brown, semi-sweet stew is spruced with a colorful, potpourri-like Nasi Ulam or, loosely translated, herb rice salad. The sweetness and saltiness of the two are then balanced with the acidity and a kick of spice from sambal matah, a lemongrass and shallot relish drizzled with kaffir lime.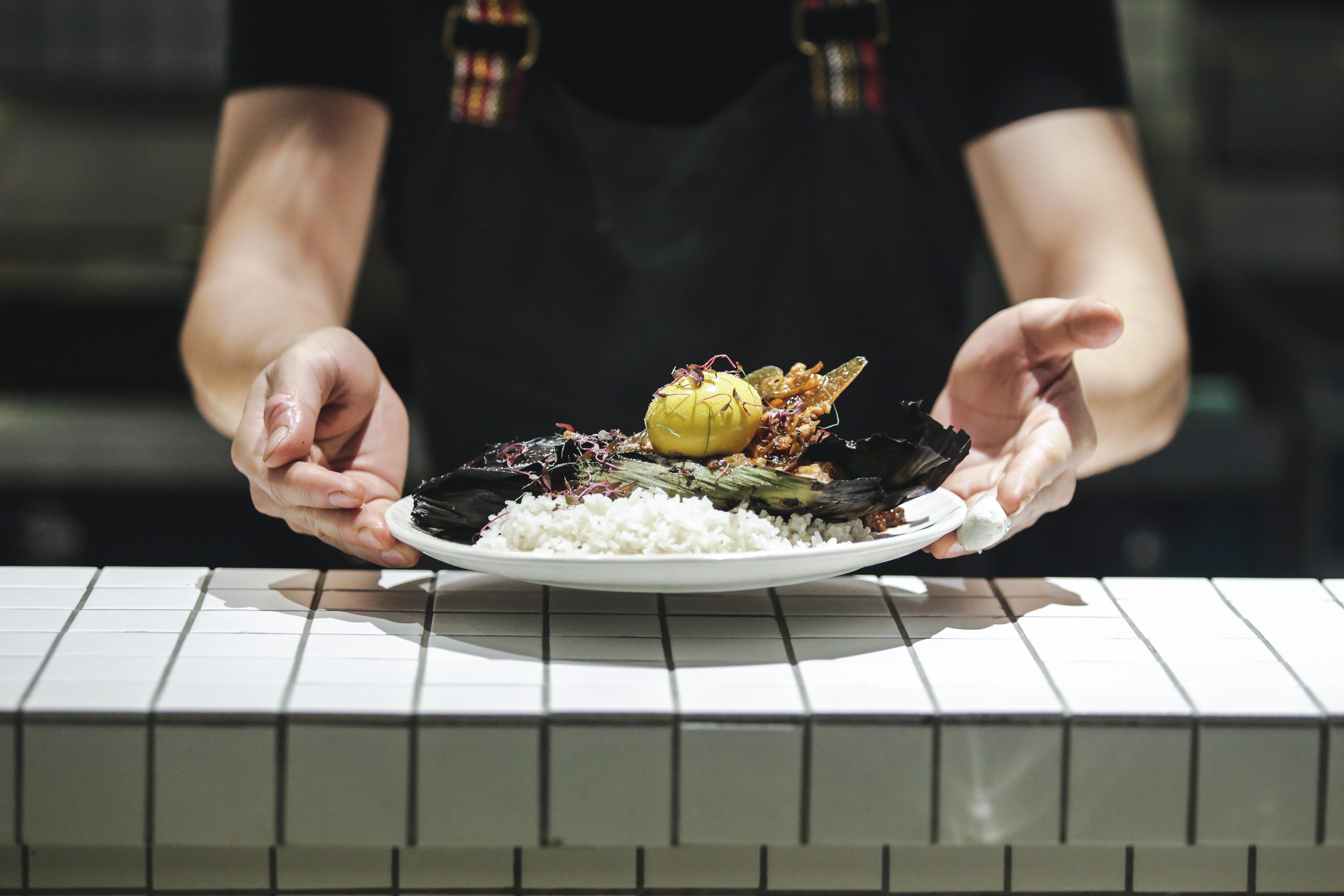 The only vegetarian dish on their 12-course menu is the Beetroot Paneer, a dish so rich in flavor, it doesn't taste healthy anymore. It is composed of beetroot curry with paneer (fresh cheese, commonly used in Indian and Pakistani cuisine) and sautéed mushrooms, quinoa tabbouleh, house-made yogurt garnished with mint oil and beetroot powder, and crispy sheets of papadum.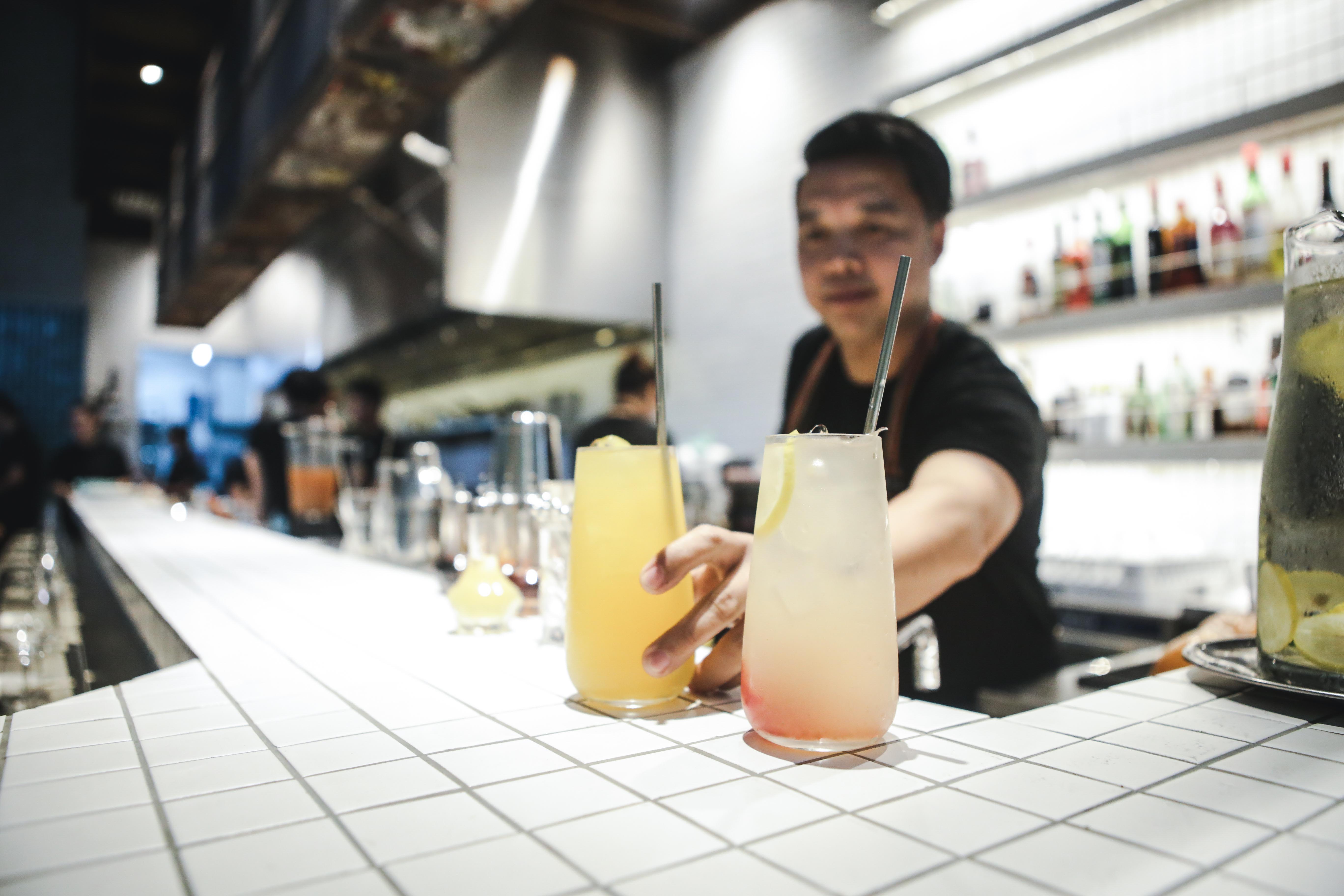 For dessert, be more adventurous and try their Durian Cream Puff. Served in threes, it looks like the normal cream puff but with some sweet gooey surprise on the inside, courtesy of Malaysian durians, glazed with gula melaka (palm sugar), and topped with brown butter powder and salt.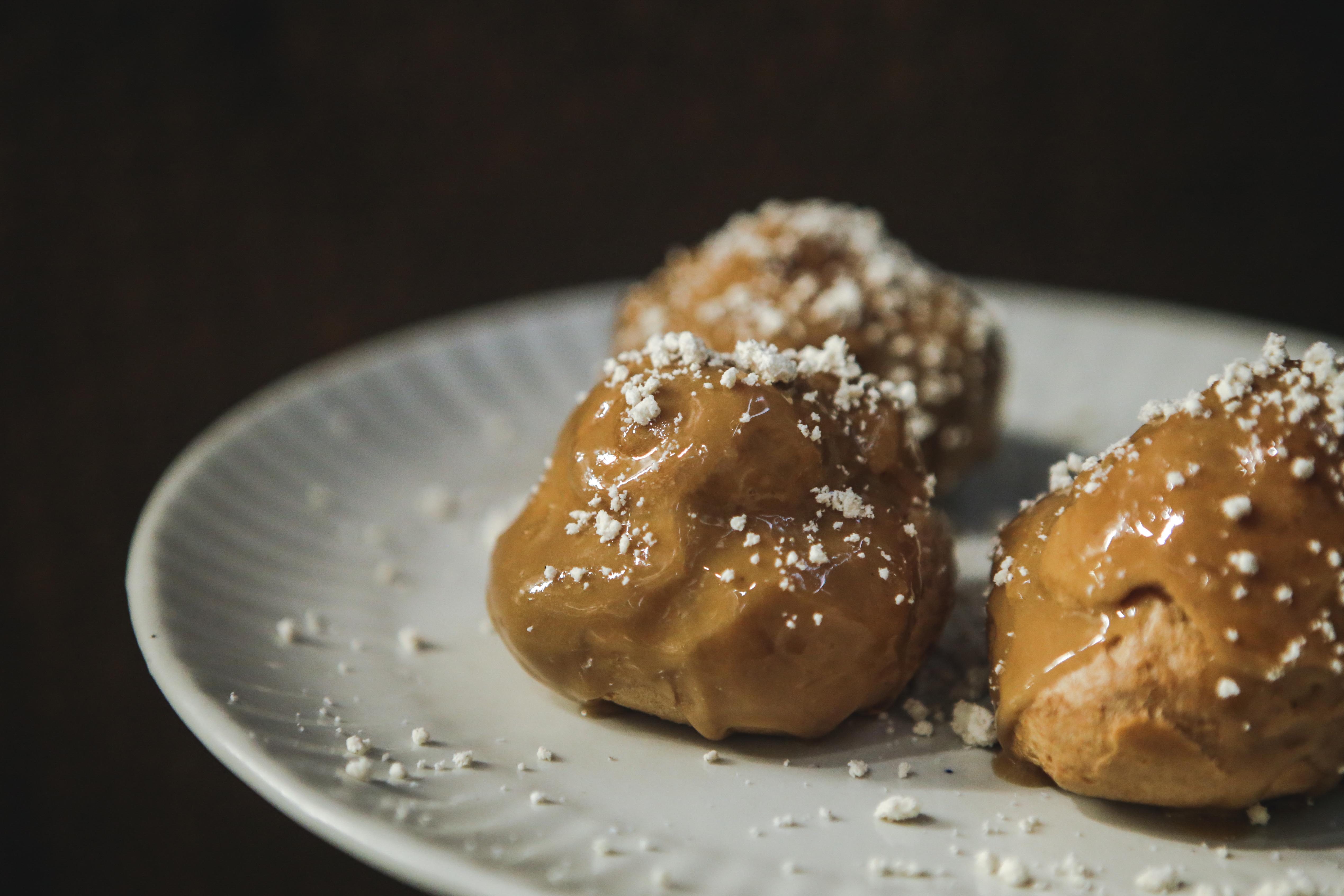 Refreshing the taste buds after all these bursting flavors are the assortment of coolers that also use unique flavors. Santos makes it a point to use galangal, a root crop similar to ginger, resulting to drinks with the spiciness of ginger but also with floral and citrusy notes. Donkey Punch, their version of lemonade, is a mix of lemongrass, galangal, elderflower liquor, and fresh passion fruit purée.
Hey Handsome aims to bring everything together, from a well-oiled team of inspiring, young cooks to numerous flavor bombs in every dish. Sit back, relax, and discover new flavors and collect experiences with every bite.
This story was originally published in Southern Living, September 2016.
TAGS: hey handsome makati nicco santos nolisoliph peranakan restaurant
WHY GO?
After your meal, go for an adventurous dessert with the Durian Cream Puffs, which have durian cream and Malagos chocolate.
MENU