The views and the booze at Katipunan's first rooftop bar
Their lychee mojito is worth the climb to this al fresco bar
info
The Rooftop

Drinks, Cocktails

4 p.m. to 1 a.m.

0917 8968528

₱
Ever fantasize about your perfect night out with friends? Well, imagine this. You're sitting under the stars, sipping a tastefully made cocktail with the wind breezing through your hair. The bar is spacious and you can actually have a nice chat with your friends without having to yell over raucous music or a loud crowd. The drinks are beautifully prepared, definitely Instagrammable, and, most importantly, affordable.
Sounds too good to be true? Well, it isn't. This fantastical sounding drinking joint does exist just along Esteban Abada, across Ateneo de Manila University.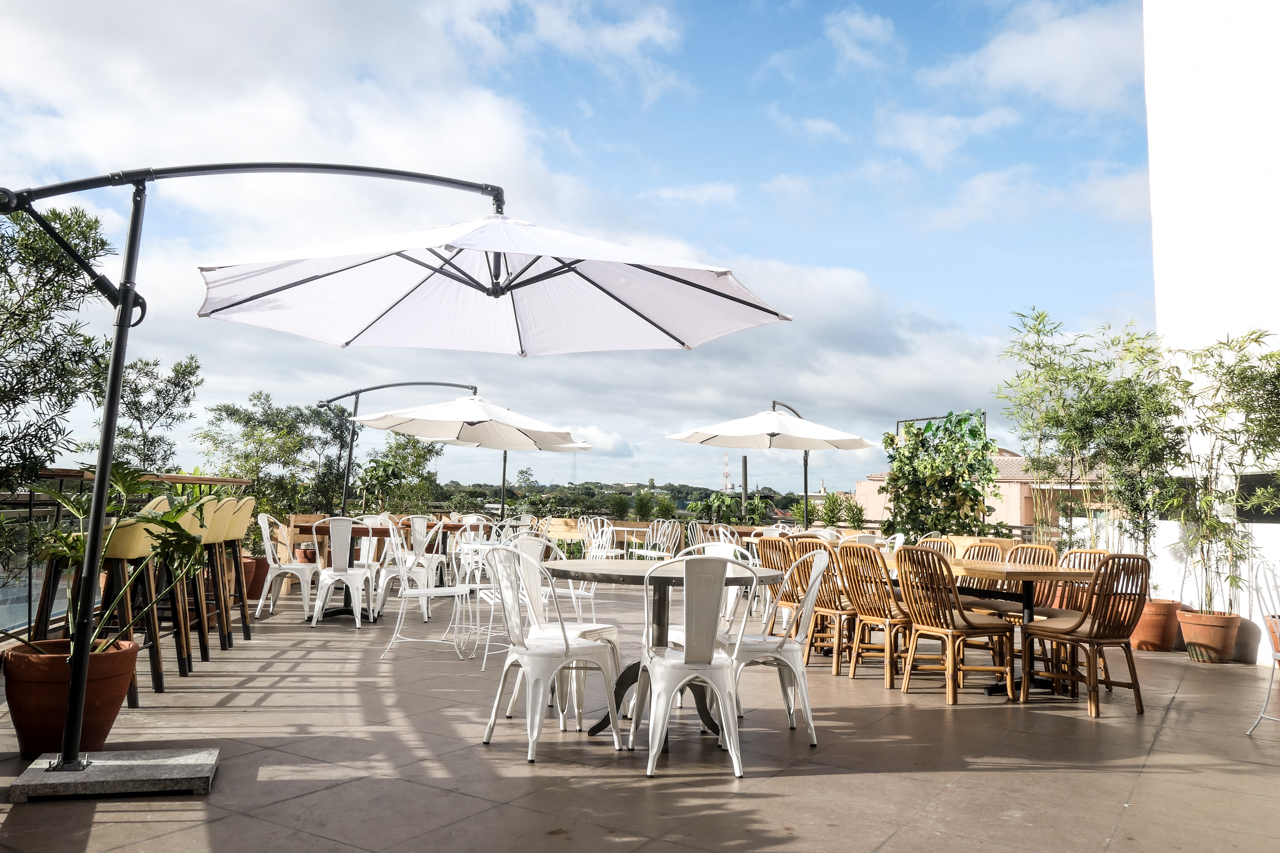 The Rooftop is Katipunan's first rooftop bar co-owned by a group of friends, fresh graduates who got together and decided to open an alternative to Katipunan's usual congested hole-in-the-wall bars, somewhere you can drink with your peers without rubbing elbows with strangers. Coincidentally, one of them, namely Pia Trinidad had a vacant space on the balcony of the Center for Culinary Arts (CCA) building owned by her parents. After that, everything just fell into place.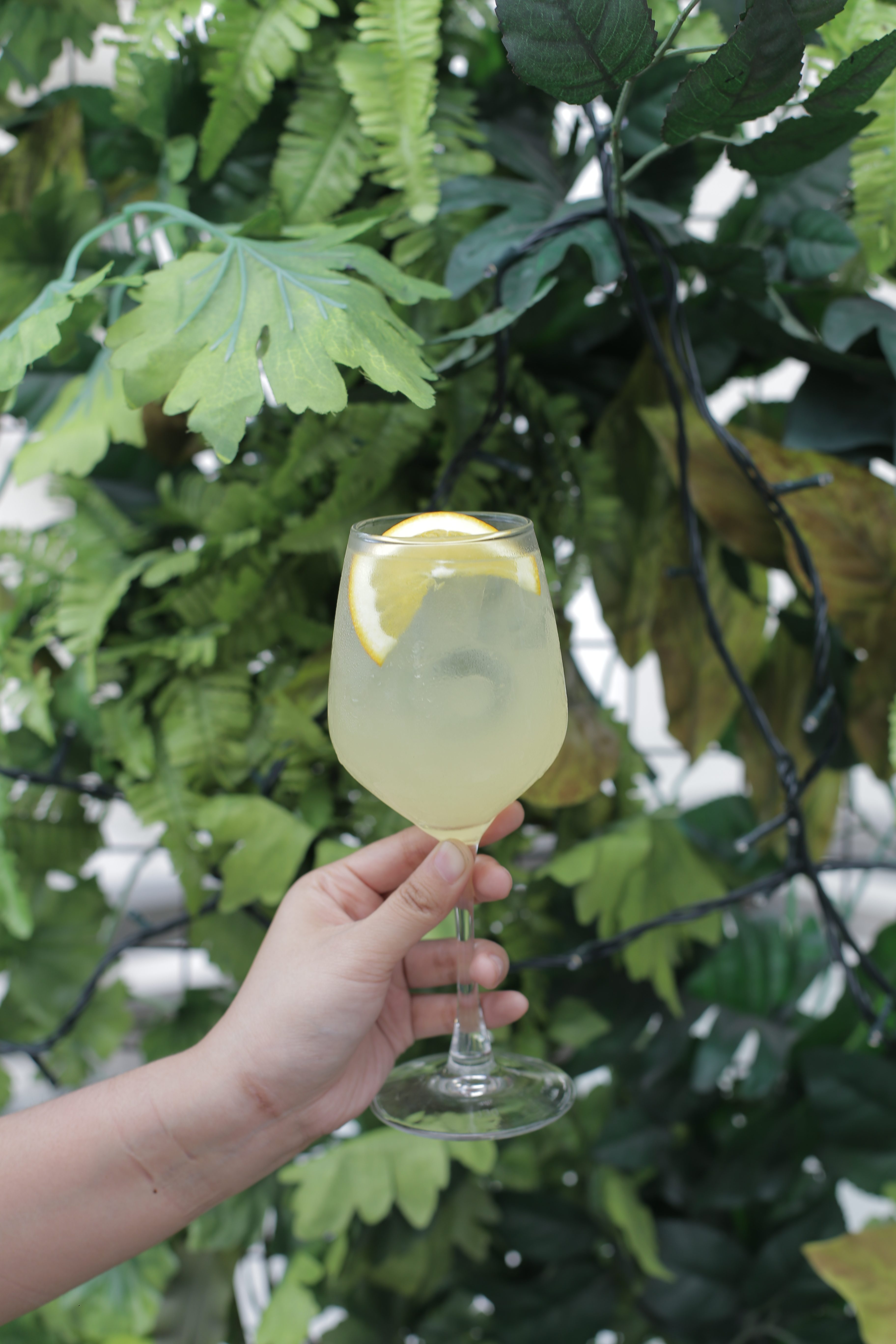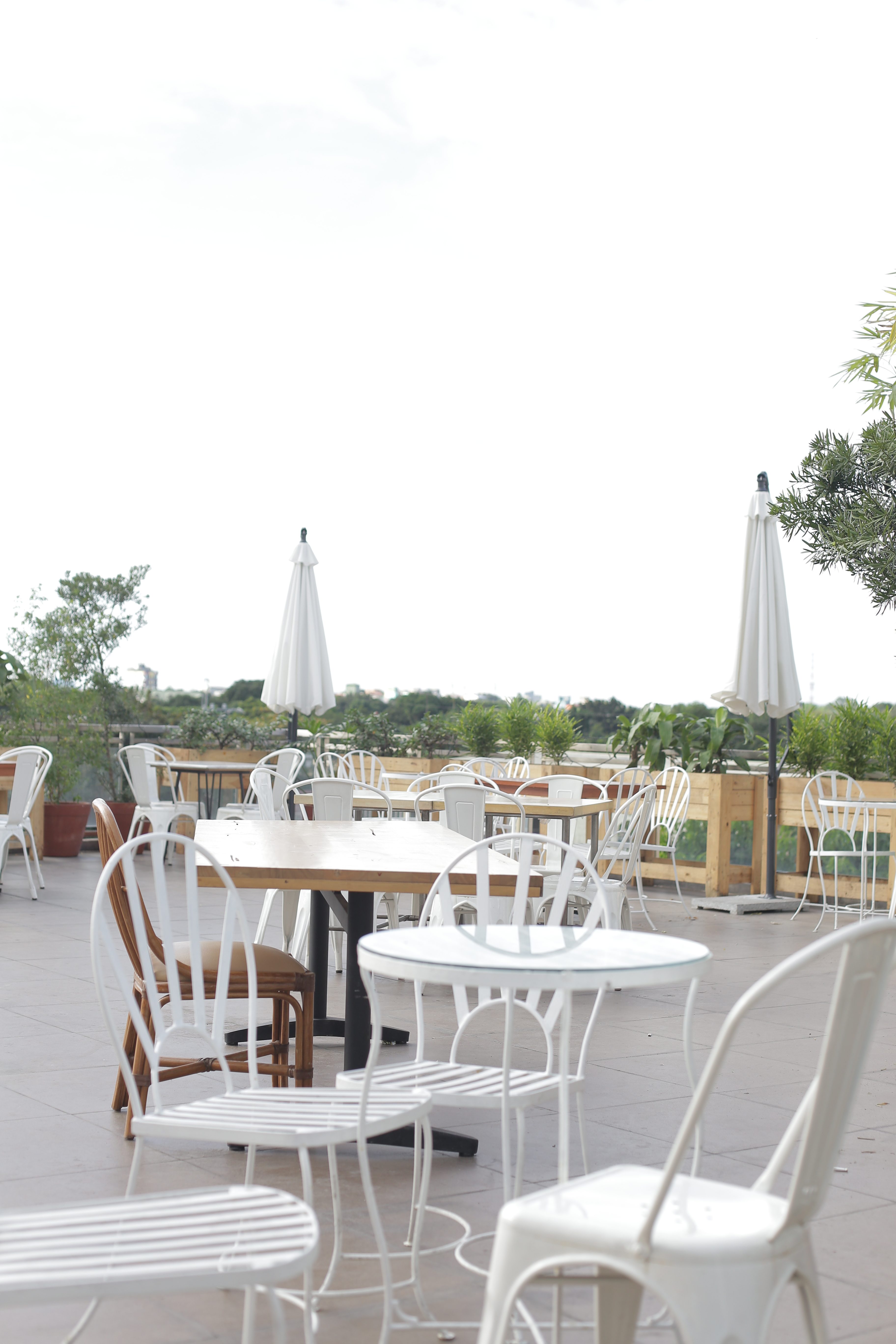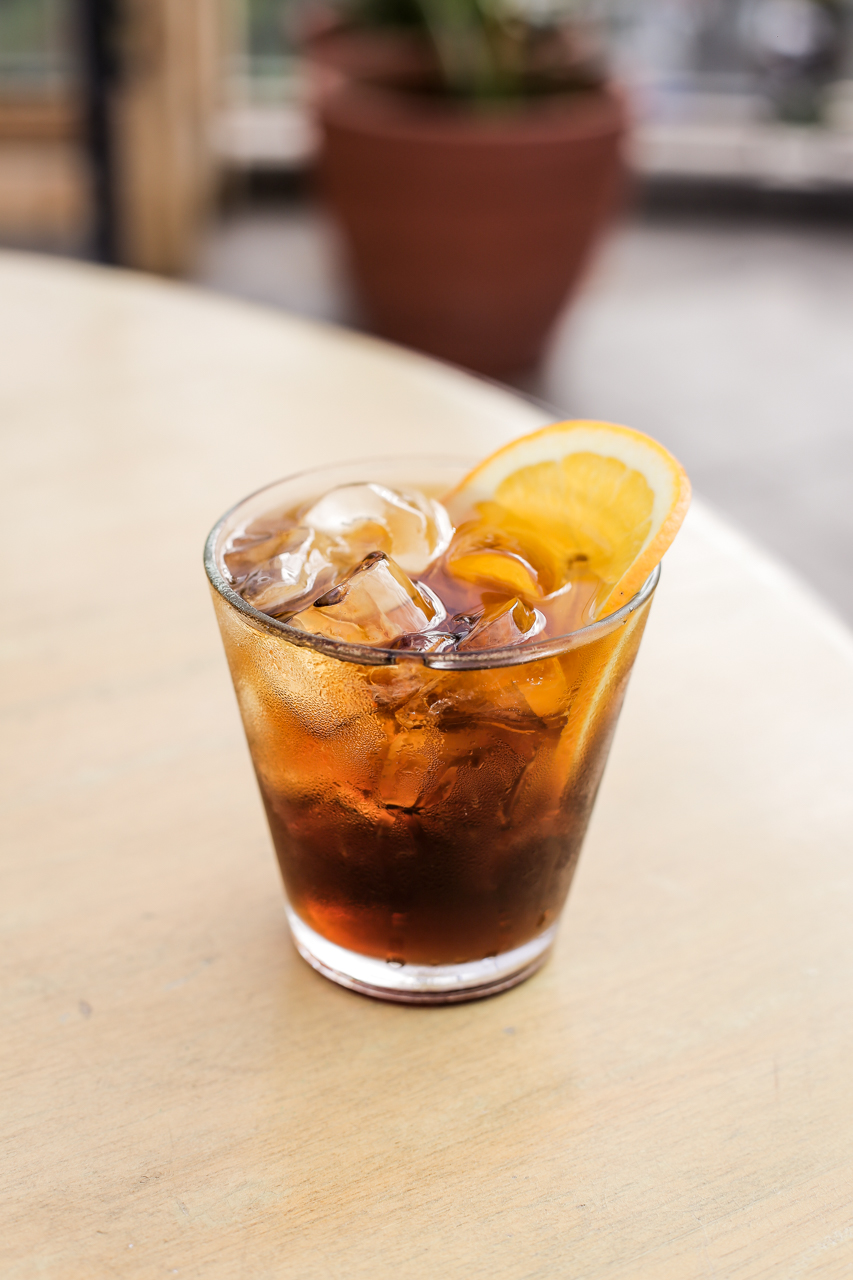 During the day, you can partake in the slightly creepy but more or less socially acceptable practice of people-watching. Relax your mind with watching cars passing by or quietly appreciating the view of rusted roofs against green trees. At night, the balcony lights up with golden Christmas lights, letting you enjoy a view of the stars.
Since this rooftop bar is so high up, reaching it is a bit of a quest and a climb. They don't have a sign yet, so you'll have to rely on the guard's directions getting there. But, that's part of the charm. And once you do find the door to The Rooftop (hint: it's on the third floor), you will be rewarded with your choice of summery craft cocktails and ice cold beers.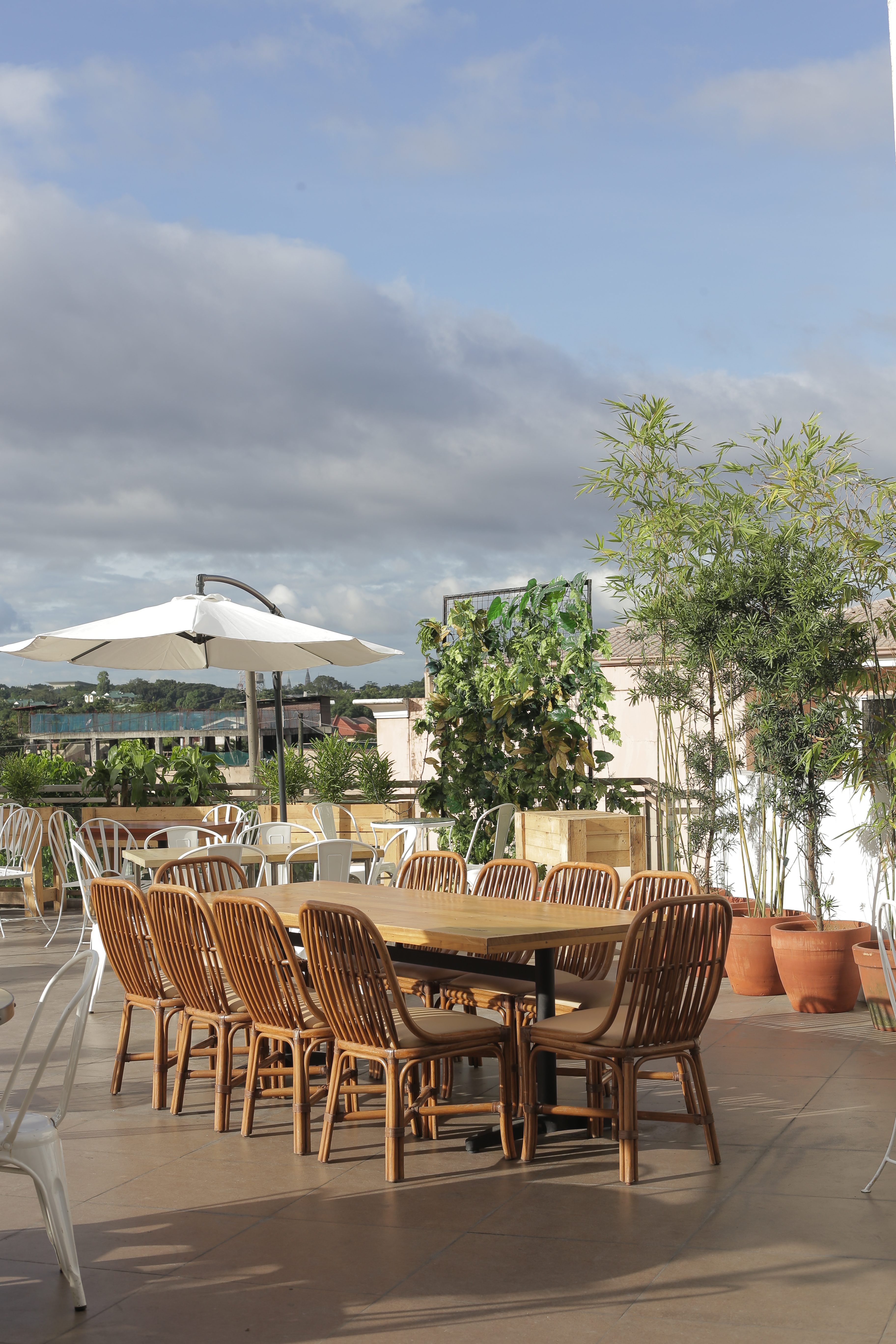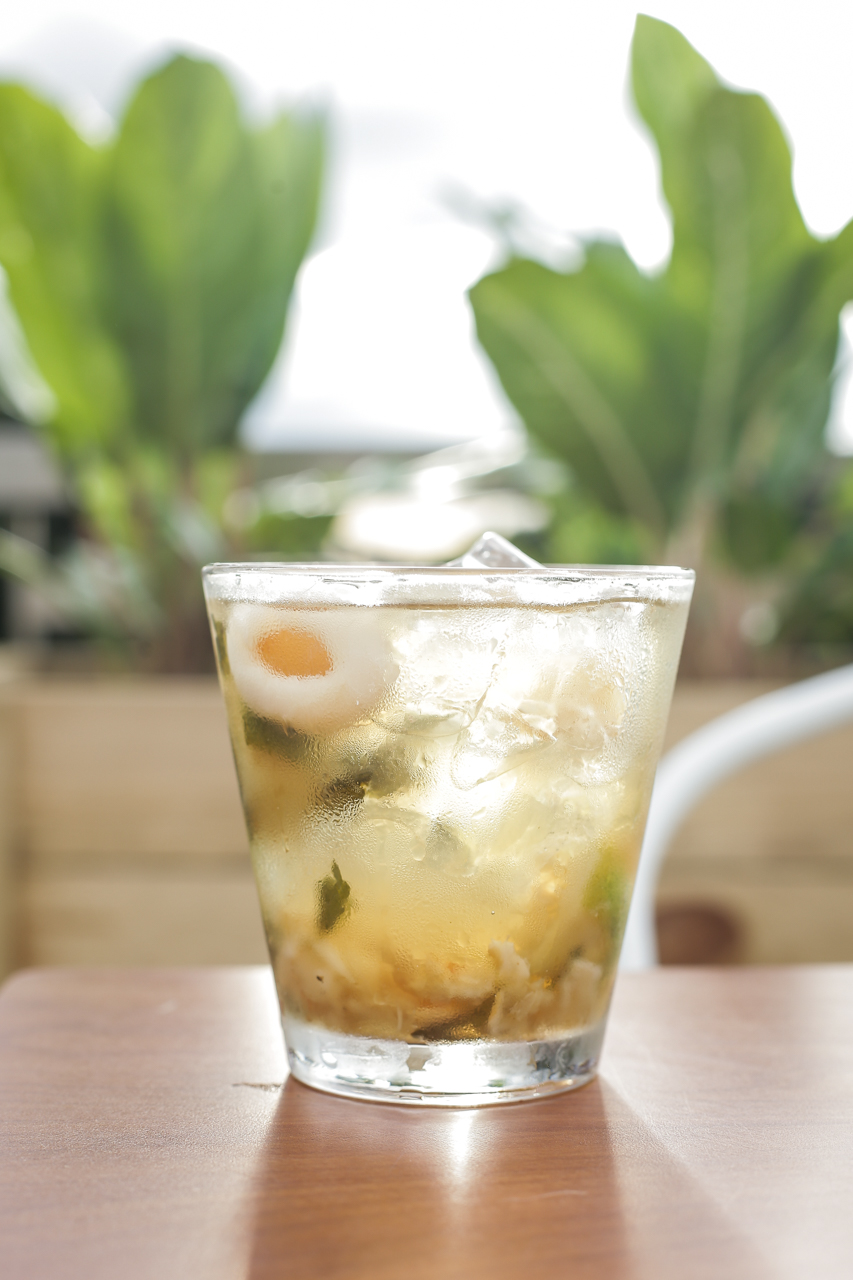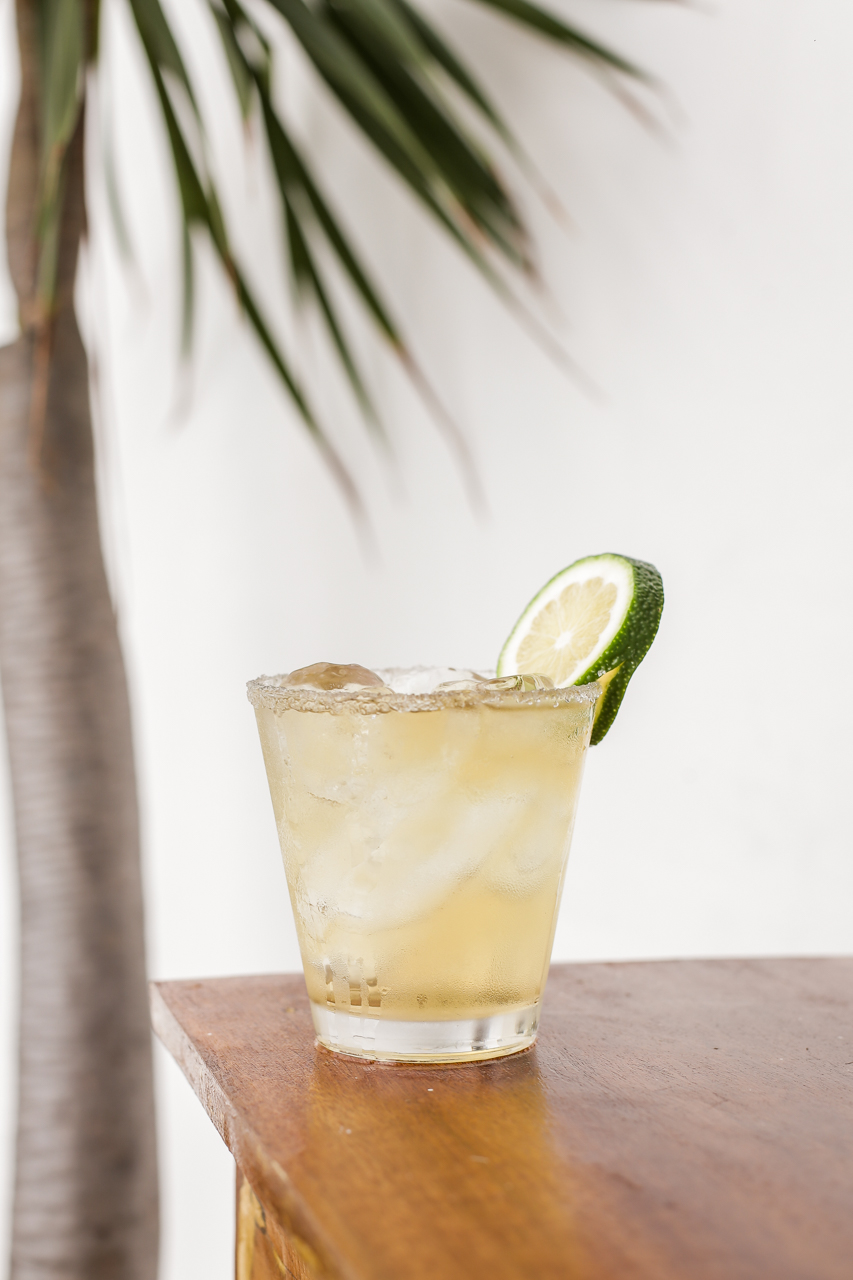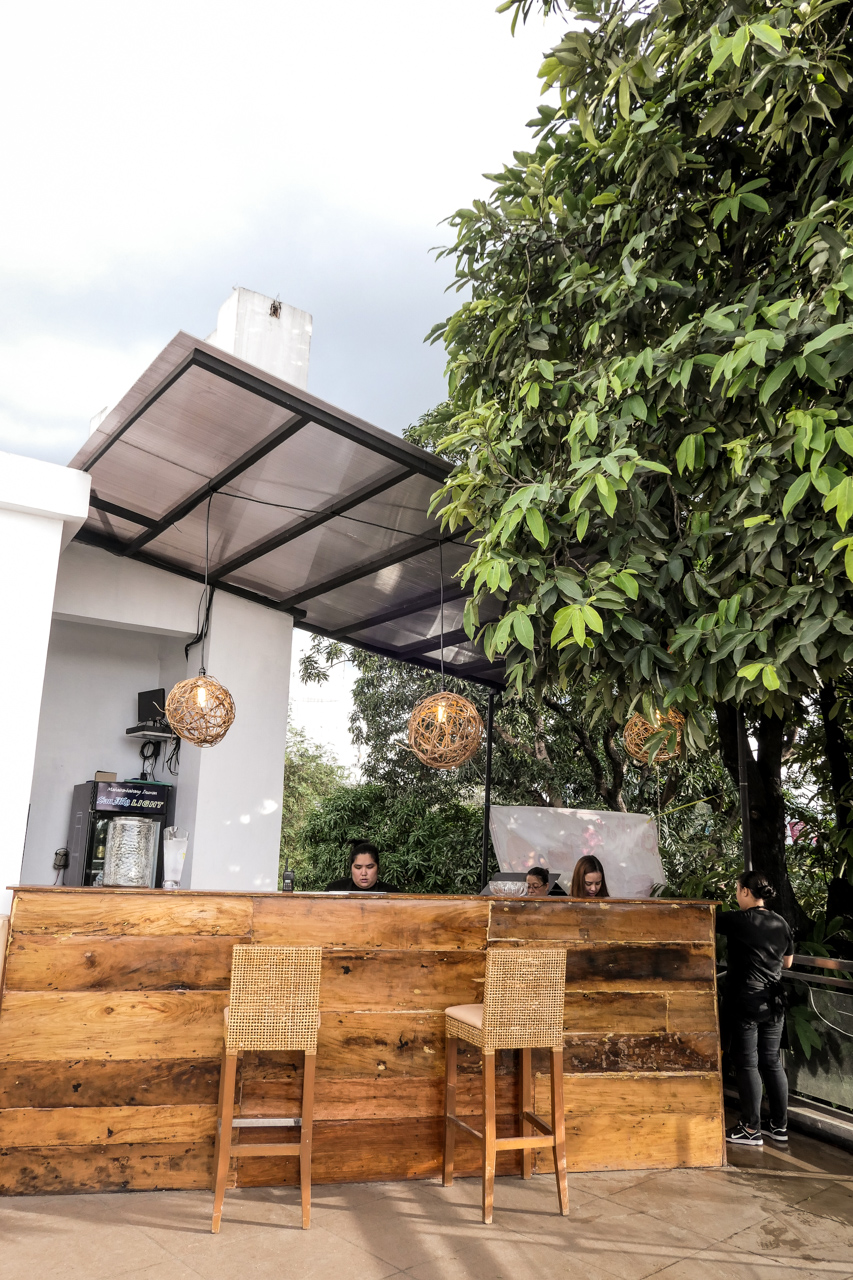 Front and center are their cocktails which are incredibly tasty and decently strong considering their price. They have their signature cocktails—the citrusy scotch concoction called Dark & Stormy, a fruity Pineapple Spritz perfect for a hot day, and a sour and arguably healthy Soju Yakult. They also have classic drinks like the rum and coke and the gin and tonic.
Their bestseller though is their lychee mojito, a glass of which completes this little getaway fantasy. It's sweet thanks to the syrup, and invigorating thanks to the mint leaves. With a whole lychee dunked right in the middle, it also makes for quite the Instagram shot.
With local food concessionaires coming and going every other month, The Rooftop successfully realizes the ideal city getaway, seducing you with that deadly combo of classy, cheap, and convenient.
TAGS: Ateneo Ateneo de Manila University bars city guide cocktail drinking drinks eats katipunan Lychee mojito restaurants Rooftop bar Rooftop Katipunan The Rooftop
WHY GO?
Go for their lychee mojito, a refreshing herb-infused, summery cocktail perfect for watching the sunset.
MENU