Eat (and drink) like the Cubans do at this BGC cantina
Cuba Libre is perfect for cheat days and lazy lunch breaks
info
Cuba Libre

Cuban

11 a.m. to 12 a.m.

9011867

₱

P400 for one person
You know those days when you just want to luxuriate in the act of doing nothing? No work, no chores, no diet to stop you from eating anything and everything you want. You dream of spending the afternoon just sitting in the sun, drinking a refreshing fruity cocktail, and stuffing your face with as many carbs as you can. You know, those days?
Cuba Libre is the kind of place you fantasize about in those days.
The colorful hole in the wall was inspired by Tasteless Food Group founder, Charlie Paw's latest trip to Cuba. Paw was entranced by the vibrant life and culture in the country and wanted to bring that home to the Philippines, even if only through its rich and savory cuisine. Fast forward to a few months later and Cuba Libre comes to life in pastel yellow walls and a menu that inspires complete abandon from your diet.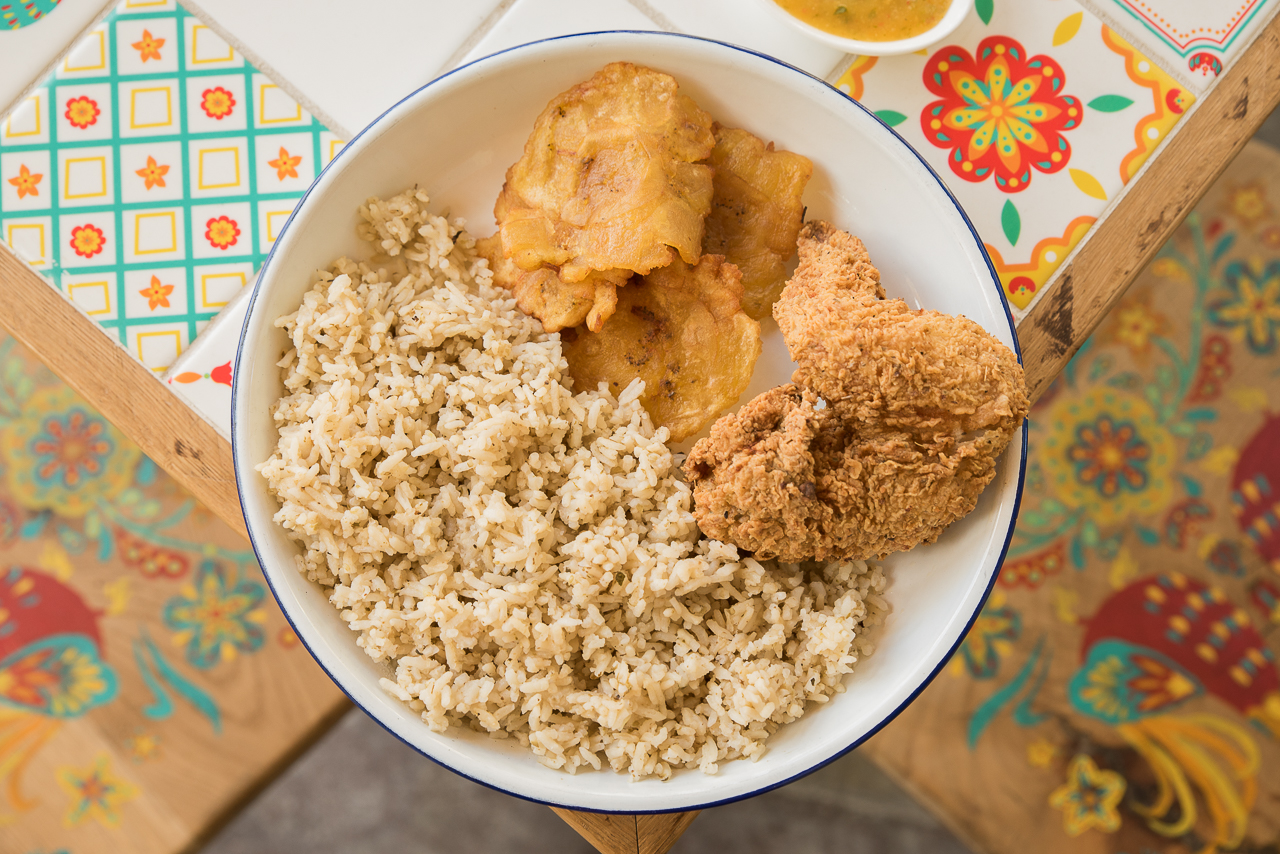 Step through the restaurant's bright green door and be transported to a traditional Cuban cantina. It's just like our own carinderia (eatery) but with more color. Inside, there's a floor-to-ceiling mural depicting life in Cuba in vivid reds, greens, and blues. The floor tiles are painted with eye-catching patterns. Wide windows fill the restaurant with bright sunlight.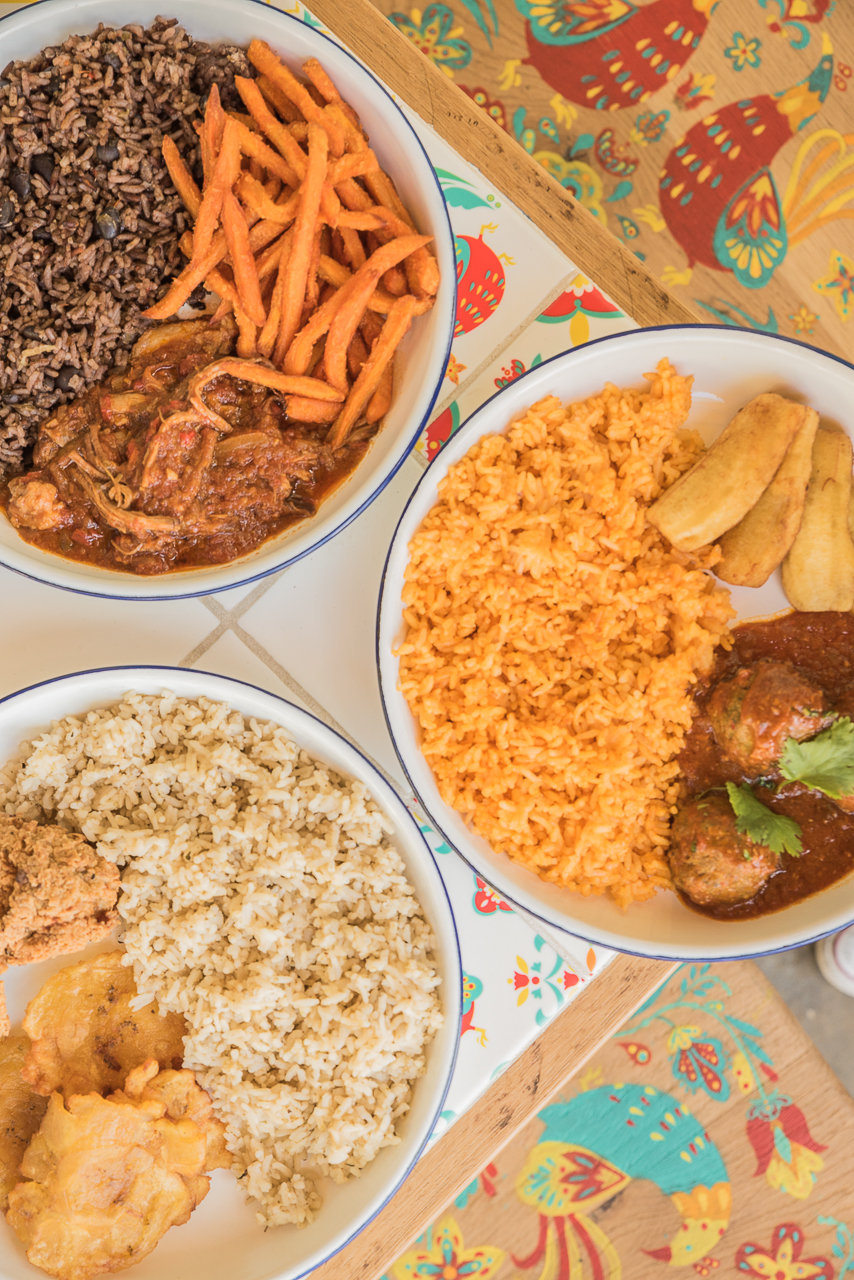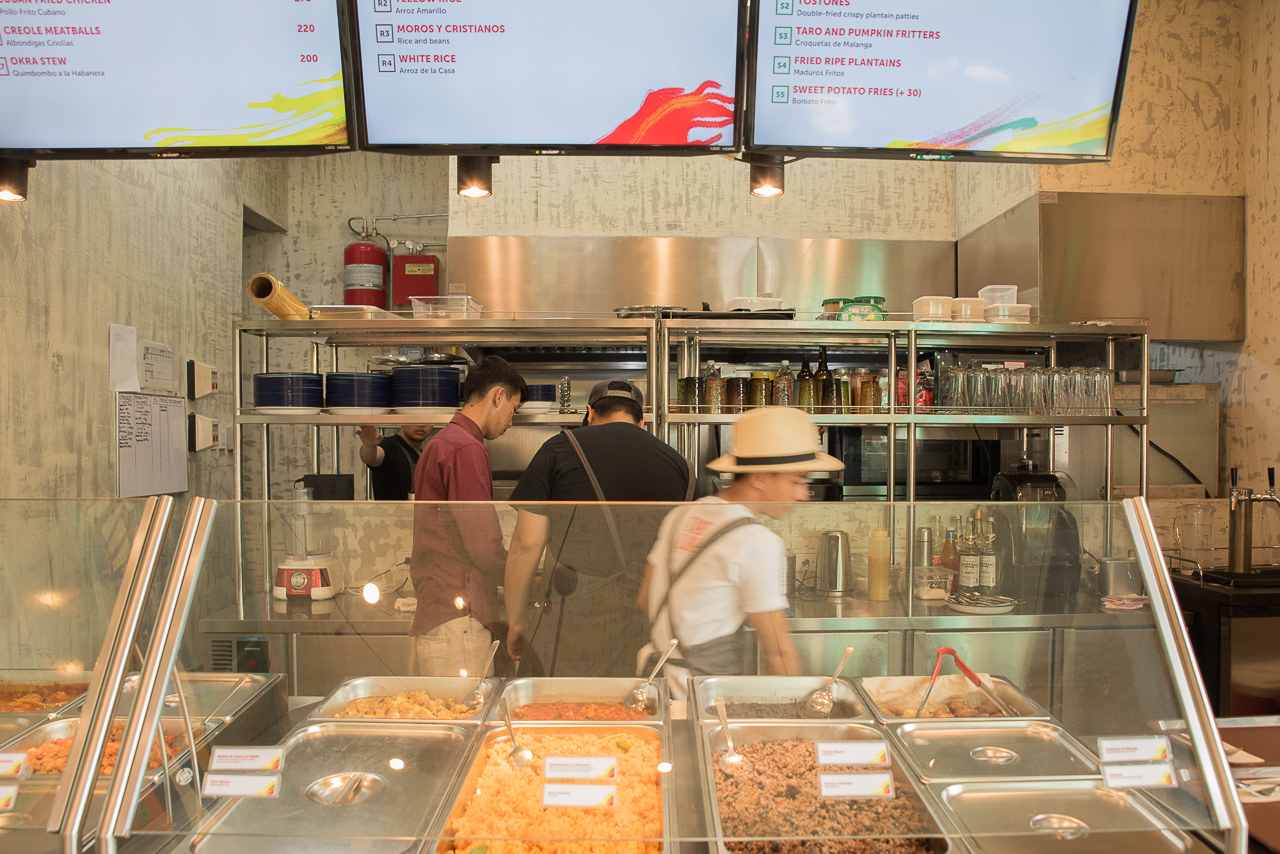 Coming up to the counter, you place your order in three steps. You order your main, then a staple, and last comes the side dish. They offer seven different meat dishes for the main, four variations of rice for the staple and five side dishes. If you're craving for fried chicken, you can try their Cuban fried chicken with white oregano rice or Arroz Amarillo (yellow rice). Then, add fried ripe plantains on the side for something sweet. If you want something closer to home, you can try their Cuban pork adobo with white oregano rice and a side of tostones (double-fried crispy plantain patties). Our recommended combination, though, would be the Ropa Vieja (shredded beef brisket) with the Moros y Cristianos (rice and beans) and sweet potato fries. It's a beautiful looking dish, promising you a full stomach with earthy, meaty flavors in red, brown, and orange hues.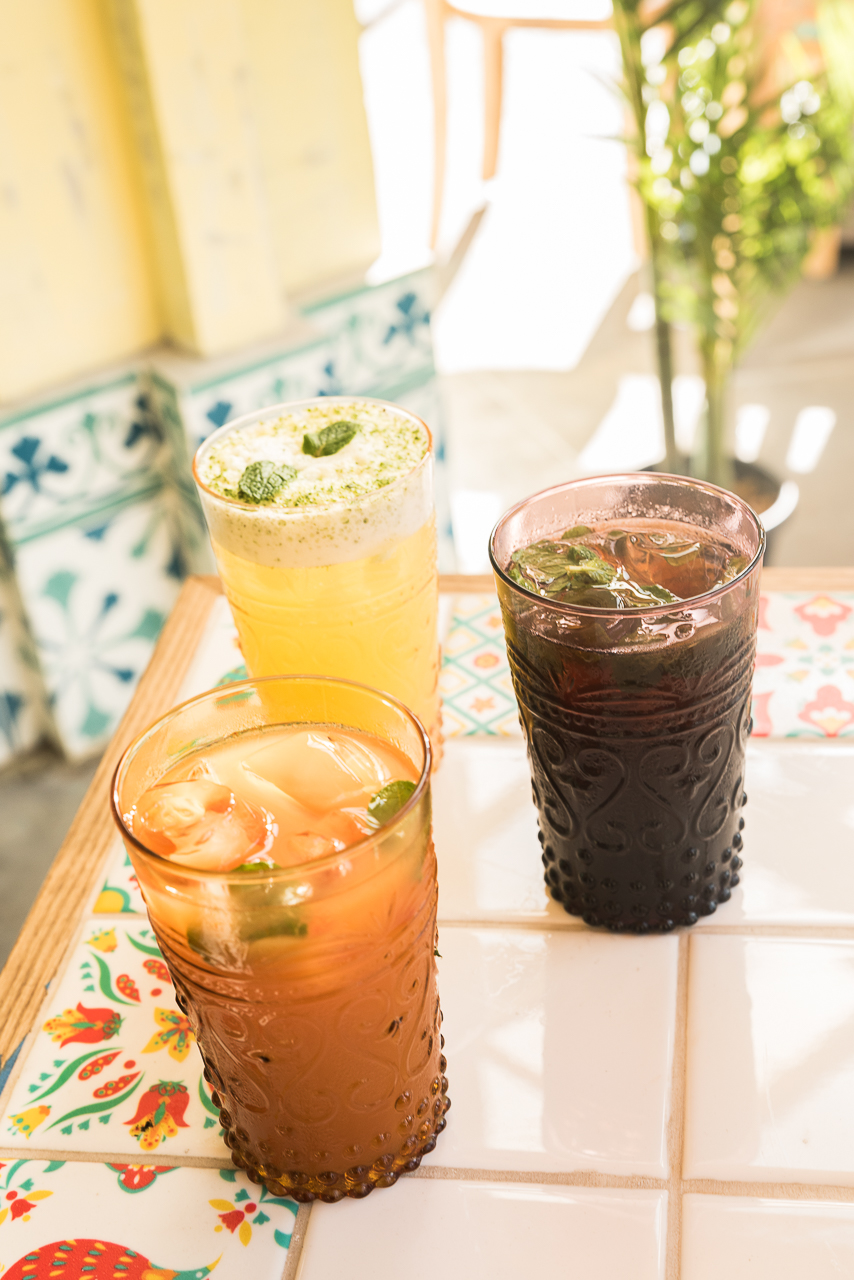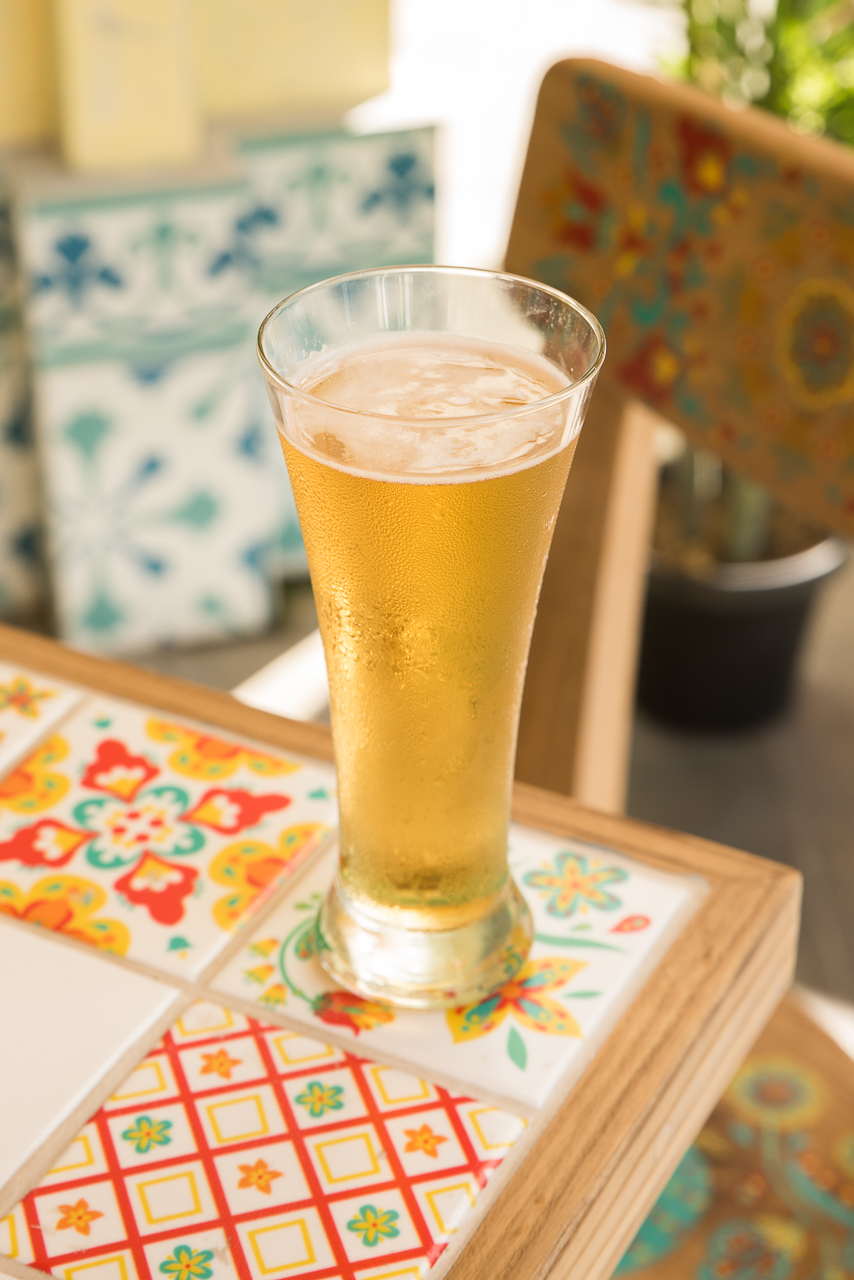 To complement their offerings of grease, carbs, and sin on a plate, they're also serving fruity thirst-quenchers. For non-alcoholics, they have sweet guava iced tea and minted lemonade. Of course, their menu won't be complete without their namesake. You can enjoy a light buzz from their Cuba Libre or Mojito de Piña for just P99. If you're more of a beer drinker, they also have Enkanto brews available for P120 and San Mig Light and Pale Pilsen for P80.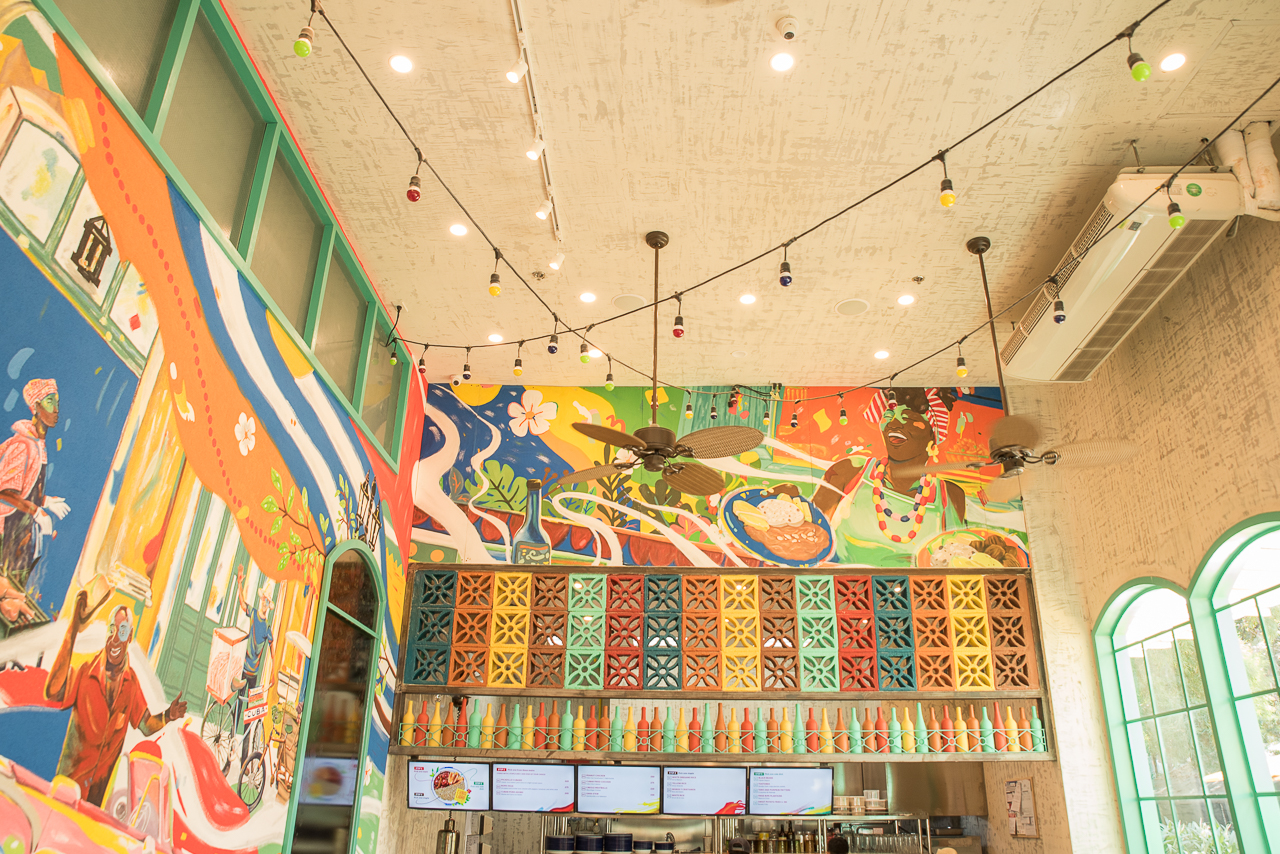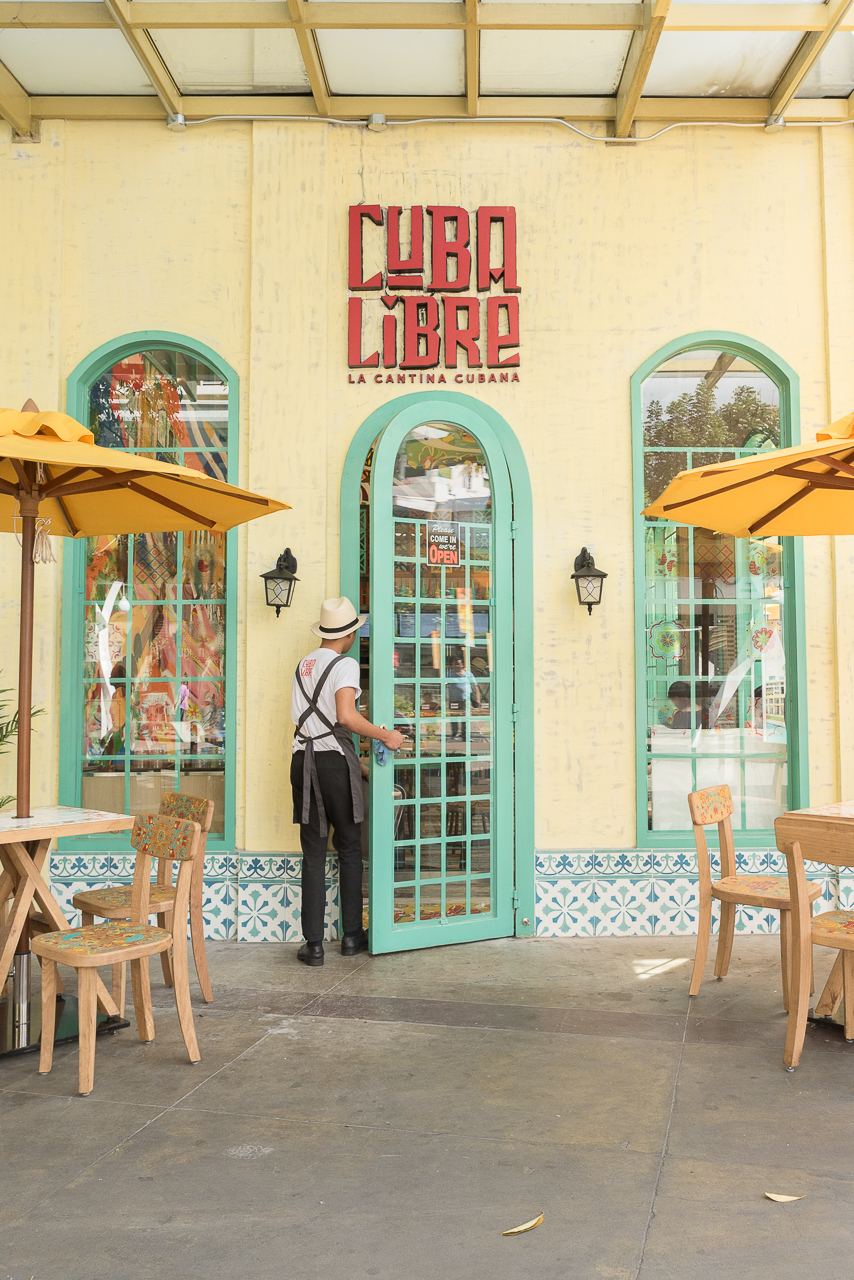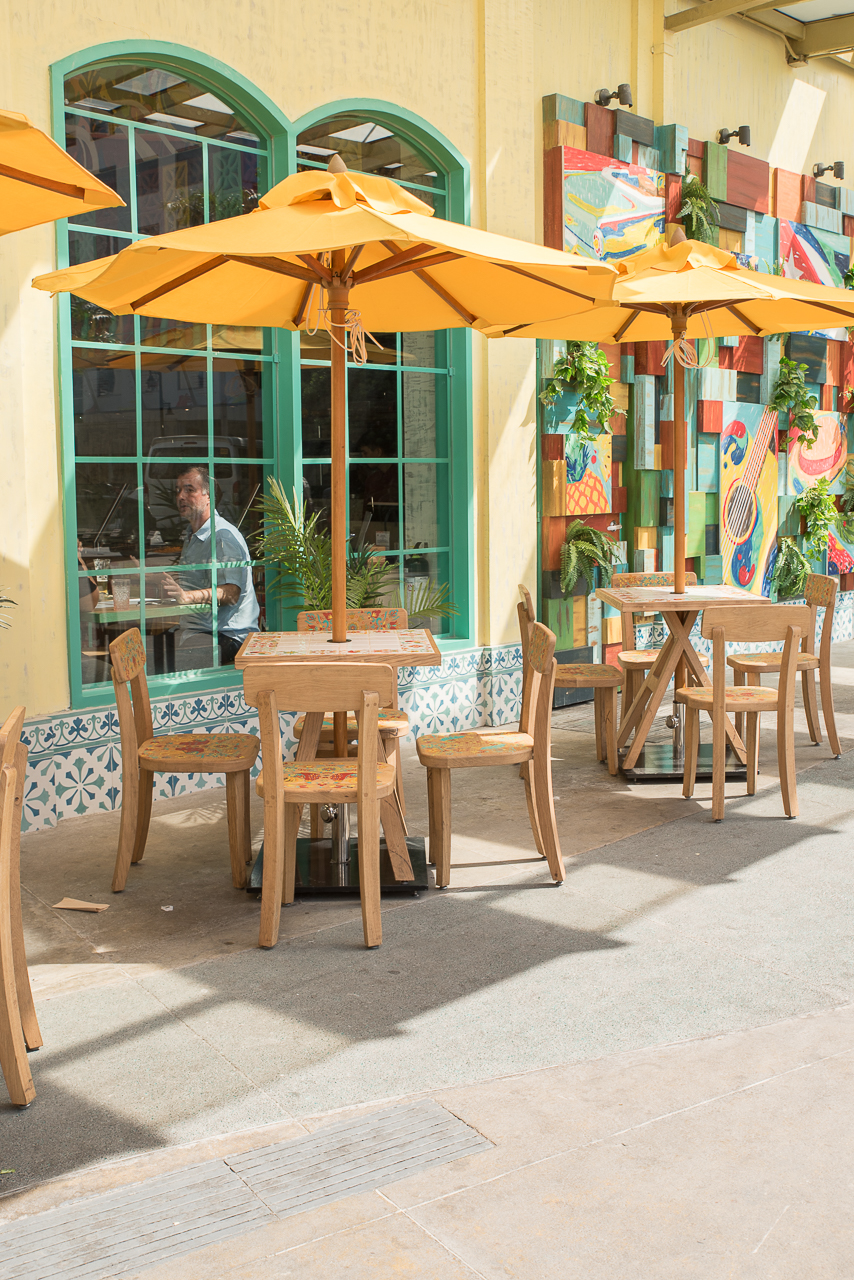 The warm sunlight and cool air conditioning in this eatery-slash-restaurant, together with the indulgent rice meals are sure to send you into a food coma. Add the pleasant buzz from their cocktails and the soulful Latin American music lazing in the air will easily lull you into a relaxed and happy siesta.  
Read more:
Latin American favorites such as cubanos and salmon tacos come together at Empingao
Wagyu sticks, organic cocktails, and more at Open Kitchen for P500 or less
Forget food parks; Malingap Central Food Hall is your new brunch, dinner, and after-hours place
Check out these dining hotspots' day-to-night transformations
Read more by Anthea Reyes:
Did you know that there are cherry blossoms in Baguio?
OMNIBUS, the art exhibit where you can touch
What happens when a Spanish resto teams up with a craft brewery?
TAGS: bgc bonifacio global city city guide Cuba Cuba Libre Cuban cuisine eats Enkanto Latino America nolisoli.ph restaurant serendra taguig
WHY GO?
Go for their ropa vieja. The shredded beef beef slowly stewed with peppers, tomatoes, and white wine is just like our caldereta. It goes best with the rice and beans staple with a side of sweet potato fries.
MENU