Arrozeria has the most extensive list of paella we've seen yet
The best part is that they use heirloom rice for it
info
ArroZeria

Spanish

11 a.m. to 12 a.m.

946-3793 or 0917-5320920

212-1212

₱

1,300 for two people
If there is one thing you would give up in this season of fasting, it should not be rice. Every Filipino dish is best served with these gloriously steamed white grains. We all grew up with rice in every meal—tapsilog for breakfast, adobo with rice for lunch, kare-kare with rice for dinner (not to mention, the many choices of rice cakes for dessert). It has been a part of our bloodstream yet only chef Chele Gonzalez realized that there has been a lack of food concepts in the region that makes rice as the hero.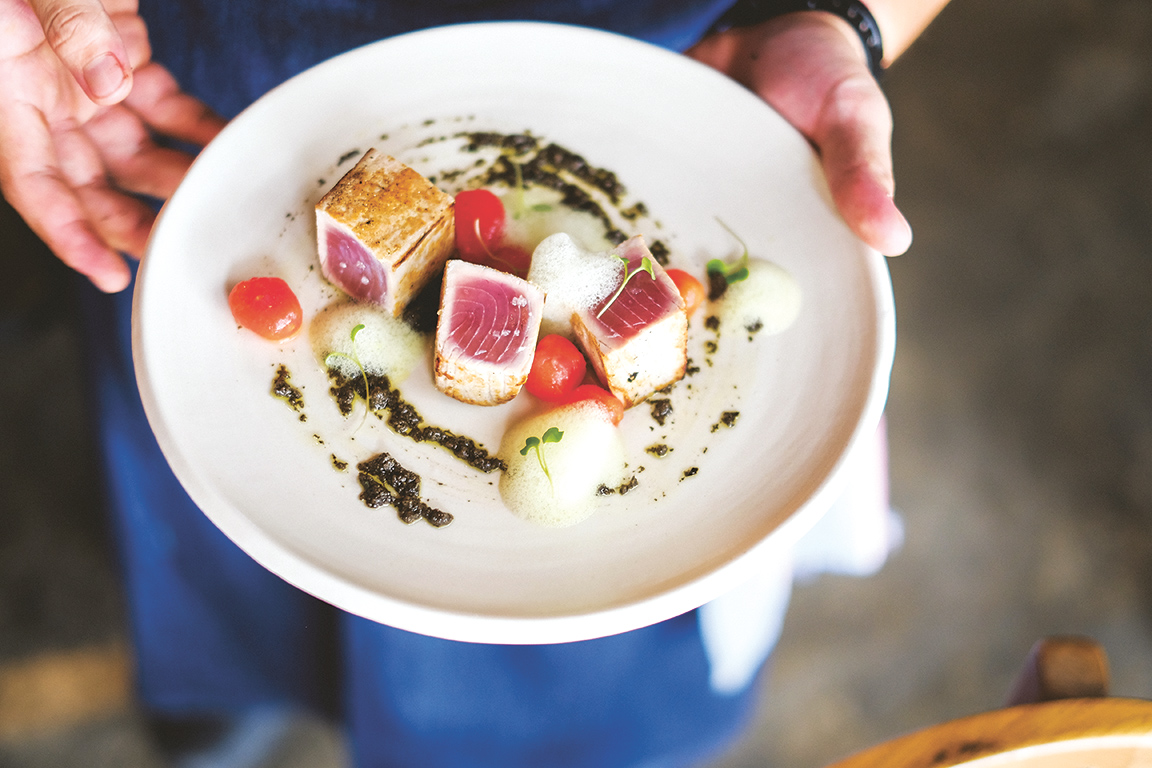 The brains behind Vask opened Arrozeria—from the word arroceria, which literally means "The House of Rice." Walking into what seems to be a modern and chic take of a rice warehouse, one will notice ladders hanging from the ceiling, steel bars making up the bar, and blown-up cutouts of rice sacks. Chef Gonzalez did not open another tapsilog joint; he opened a restaurant that champions authentic Spanish paella with high hopes to conquer the palates of the Filipino people. In partnership with the International Rice Research Institute, Gonzalez scoured the Philippines to find a local version of the Spanish arroz bomba rice used to make the perfect paella. He was successful to find local heirloom rice from the arroceria in the mountains of the Cordillera.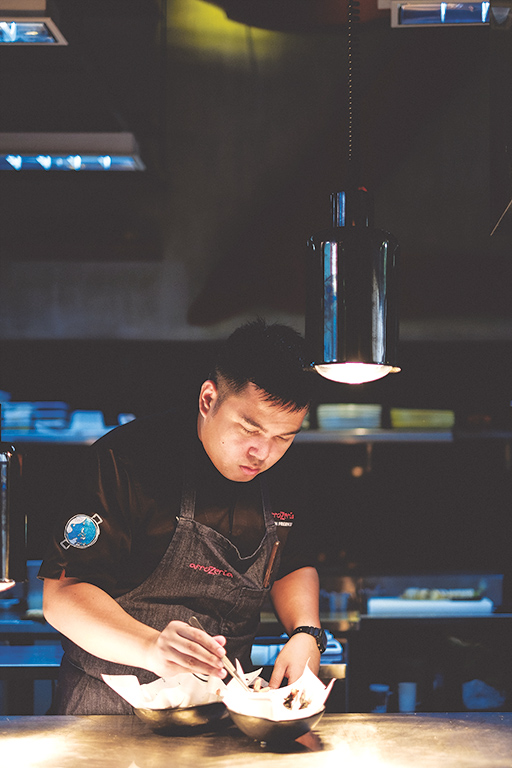 Arrozeria offers an extensive menu of the different variants of paella. Let's start with the classic paella. The chefs give its customers the freedom to choose the fitting consistency for your taste buds: al dente and thin or soft and wet. A selection of five dishes is available on the menu: De Verduras (seasonal vegetables), Valenciana (chicken, rosemary, green and white beans), Abanda (boneless fish and seafoods), Del Señorito (boneless chicken and peeled seafoods), and Pato Y Setas (duck and mushrooms). Also, you can opt to try their paella of the day. Apart from the classic ones, they also serve caldoso, a soupy version of the paella, similar to our arroz caldo. If you don't like the dry texture and burnt-crisp bottom of the paella, order from the meloso variant section of the menu—the saucy version that comes in four dishes. Another classic Spanish dish is the fideua, thin noodles cooked in savory and flavorful broth with pork ribs or black ink squid and octopus.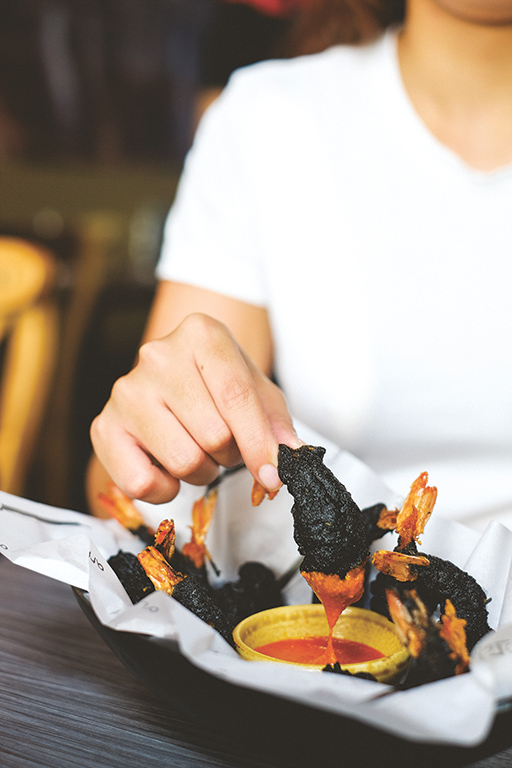 From feast-like gatherings with family and friends, Arrozeria transforms into a gastropub as sundown draws near. Gaining popularity are the tapas with their familiar yet sophisticated comfort dishes. For example, the ordinary camaron rebosado is reinvented as Gambas Con Gabardina Negra—squid ink battered shrimps with mojo picon. Tapas are best paired with their selection of alcoholic drinks in jars, cocktails, beers, and wines. Arrozeria takes you to a gastronomic adventure anytime of the day.
This story was originally published in Southern Living, March 2015.
TAGS: caldoso camaron rebosado Chele Gonzalez fiedua mojo picon nolisoliph paella rice Spanish
WHY GO?
Arrozeria makes various types of authentic paella. You can have it al dente and thin the way the Spanish do, or soft and wet like the Asian variations are.
MENU