UPDATES as of Jan. 4, 2022:
Unvaccinated visitors are prohibited
Minors age 11 and below will no longer be allowed entry
With strict implementation of the "one day before rule" for online registration (denrncrsys.online)
The beach will be open from 6:30 a.m. to 5:30 a.m., with one-hour visiting intervals and 30-minute breaks in between
A maximum of 300 visitors per batch will be entertained
The controversial dolomite beach at Manila Bay reopens to the public this week amid Metro Manila returning to Alert Level 3 following the surge in new COVID-19 cases. As expected, many individuals eager for a breath of fresh air rushed to the beach, as they should, given that the P389-million project (+P265 million for the second phase, as per Rappler) is a public good.
[READ:
You can swim at the dolomite beach by 2022 if DENR's plans push through
]
If you've seen the photos of beachgoers this weekend, you might have been alarmed at the swarm of people visiting the area. But rest easy now: The Department of Environment and Natural Resources (DENR) assured the public that safety protocols were still observed, The Philippine Star reports. Somewhere between 300 to 500 individuals were allowed to linger (yes, "linger" and not just for five minutes as in July) in the 140-meter stretch of the first phase of the beach. DENR insists that somehow its personnel and security marshals were able to contain the crowd. Yes, there were men in camouflage tailing you and watching your every move. So much for de-stressing at the beach.
According to DENR Secretary Roy Cimatu, there are plans to gradually expand the area accessible to the public for viewing in the coming weeks. The total area covered by the project is around 30,000 to 49,000 square meters, according to DENR's website.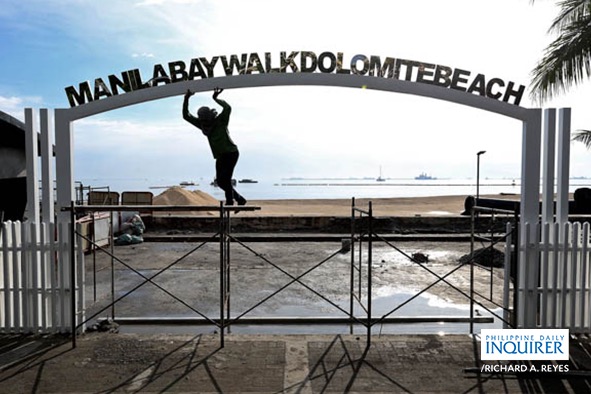 So if you want a quick beach getaway within the city, look no further than MANILABAYDOLOMITEBEACH. Here are some things to remember:
#ManilaBay Dolomite Beach is now open!

Visitors may visit the beach from 8:00am to 6:00pm daily, provided that prescribed health protocols are observed.

As it reopens, there are a few simple rules and regulations that must be followed.

Check these out! 👇#TayoAngKalikasan pic.twitter.com/B00obmlRBC

— DENR (@DENROfficial) October 22, 2021
When is it open?
Every day from 6:30 a.m. to 5:30 p.m
Who can go?
Vaccinated individuals only
How about my pet dog?
No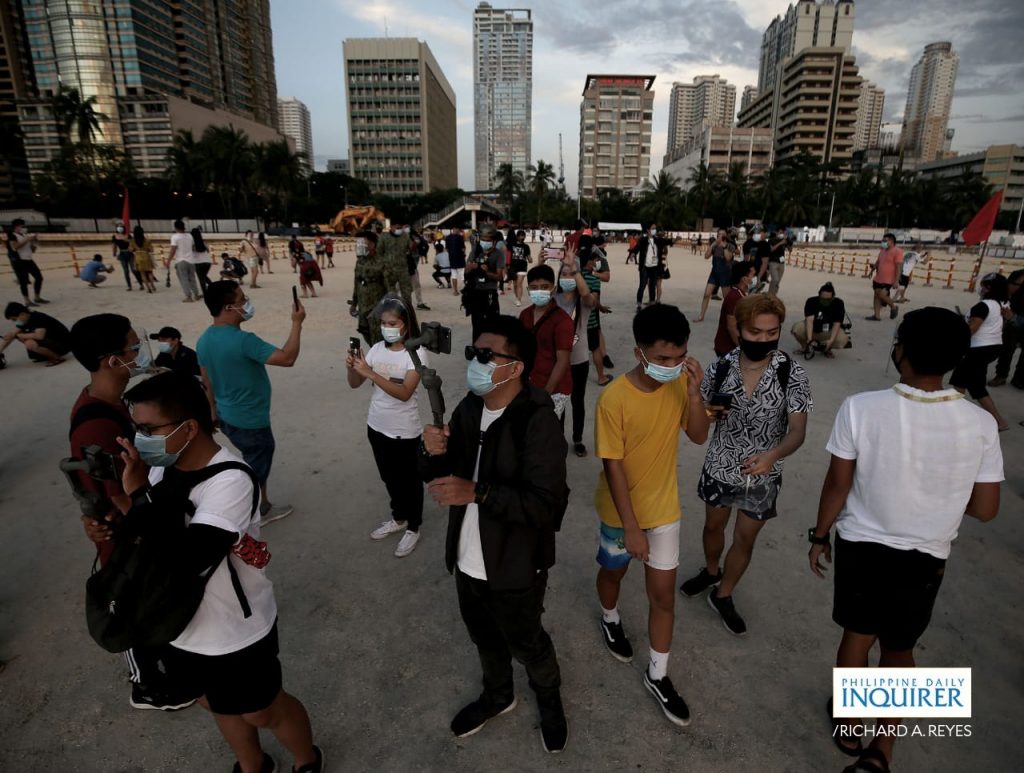 Do I have to wear a face shield?
No. It is optional but wearing a face mask is required
How long can I stay?
After criticisms about social distancing, visitors are now only allowed to linger for a maximum of one (1) hour
Can I swim?
Not yet. It's not safe.
DENR says the level of fecal coliform in Manila Bay is far from 100 most probable number per 100 milliliters, the standard level acceptable for swimming and other contact recreational activities.
[READ:
LOOK: Netizens share photos and videos of Boracay-like waters of Manila Bay
]
Can we eat and drink there?
Unfortunately, no. You are pretty much only allowed to walk around—social distancing permitting—and take as many selfies as you want.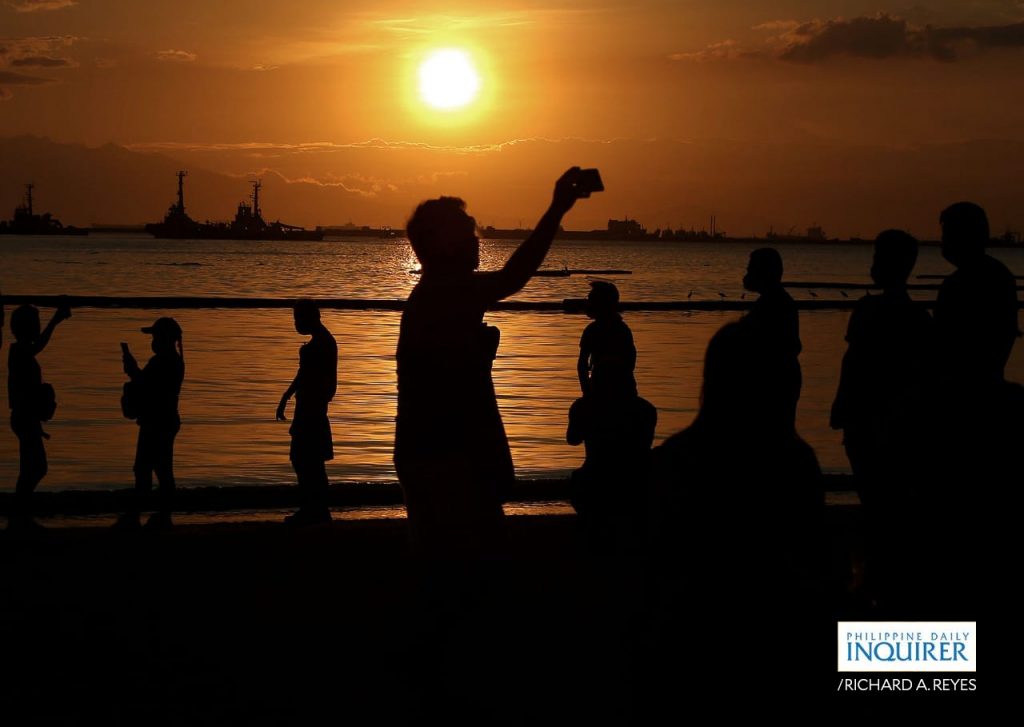 Can I bring home some dolomite sand? Taxpayers' money paid for that, right?
While it was paid for through your taxes, no, you are not allowed to pick up sand. You can't also spit on it and litter, even if you want to spite the government.