If you think the dolomite beach peaked last month with thousands of eager visitors risking their safety just to see the P500 million man-made attraction, wait until you hear this: The Department of Environment and Natural Resources (DENR) says that by 2022—if its plans go smoothly—that part of Manila Bay will soon be swimmable.
[READ:
Want to go to Manila Bay dolomite beach? Here's what you need to know
]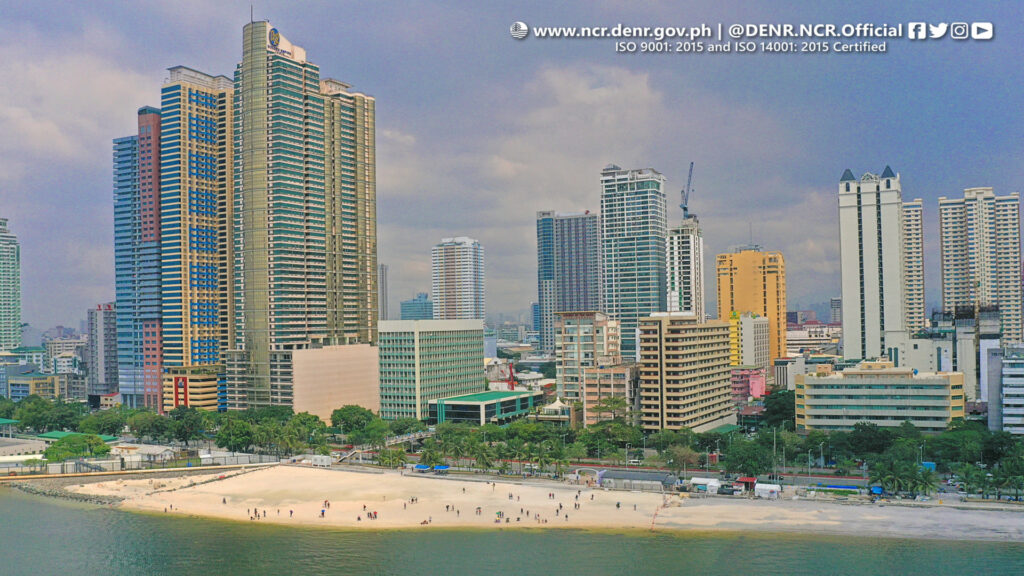 DENR undersecretary for policy, planning, and international affairs Jonas Leones said the agency will focus on cleaning the waters so the public can also "bathe and swim in the near future."
Why can't we swim there now? Well, because the level of fecal coliform bacteria, which could increase chances of developing illnesses from being in contact with said water, is still within high levels.
How high? For reference, for a body of water to be considered safe for swimming, it should have a coliform level of 100 most probable number (MPN) per 100 mL. That's the goal. And the dolomite beach is currently at *drumroll* 22,000 MPN/100 mL. Not bad, given Manila Bay's fecal coliform level was around 35 million to 1.36 billion MPN/100 mL when the government decided to undertake the rehabilitation in 2019, more than a decade since the Supreme Court ordered DENR and other agencies to restore the waters of Manila Bay.
[READ:
Old photos from the glory days of Manila Bay before it was a "toilet bowl"
]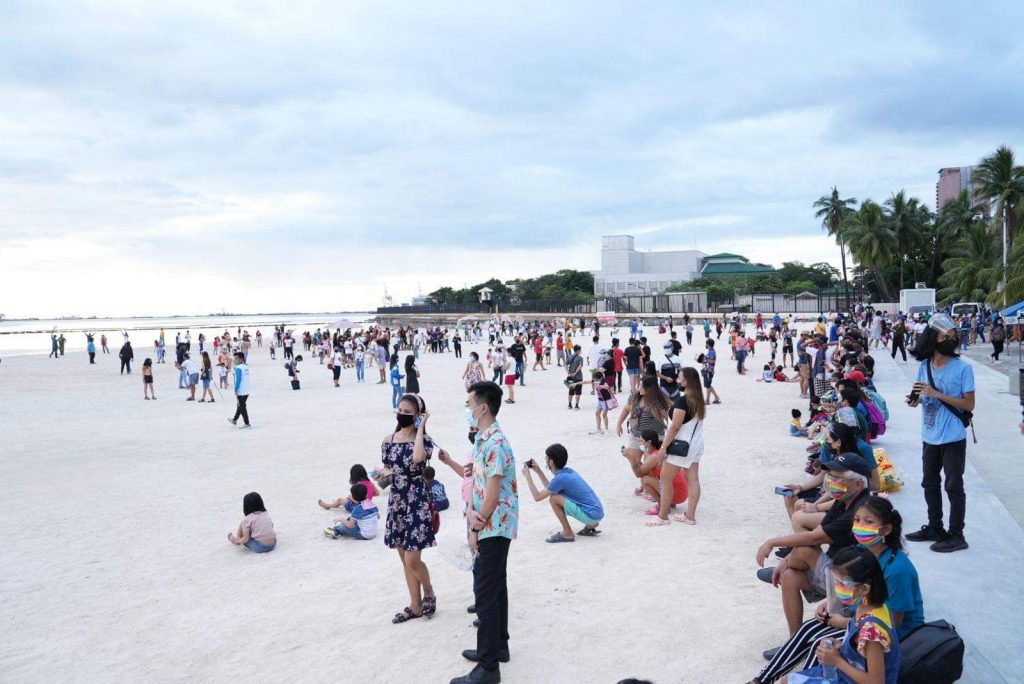 To get to 100 MPN/100 mL, DENR's Manila Bay Task Force (MBTF) plans to start with fixing the drainage system of Manila Baywalk's Padre Faura, Remedios, and Abad outfalls.
The controversial beach is set to reopen this Independence Day, though it is still not swimmable. The Manila Bay Coordinating Office is confident however that the water quality will further improve by the end of the year. As of May 13, one station in the dolomite beach is already at 920 MPN/100 mL coliform level, according to reports.
If you remember, some of the top polluters of Manila Bay are households and businesses with illegal sewage systems that drain out to the open waters. To remedy that, DENR will divert said sewage to its treatment plant. Meanwhile, a 400 meter-long high-density polyethylene pipe will course floodwater (another major concern) from the seawall.
You can also look forward to more amenities along with these plans, such as a beach for swimming, a playground, and a fishing area near the Manila Yacht Club. There will also be upcoming light and landscaping work for more selfie background options as well as solar-powered restrooms.
And what says "touristy destination" more than a souvenir shop?