The new P1,000 bill will not just be made of polymer, it will also remove the portraits of World War II heroes Jose Abad Santos, Josefa Llanes Escoda, and Vicente Lim.
The Bangko Sentral ng Pilipinas (BSP) on Dec. 11, Saturday, released the redesign featuring the Philippine eagle—whose scientific name Pithecophaga jefferyi, previously misspelled and misformatted, has now been fixed. It has been approved by the National Historical Commission of the Philippines.
The new bills, which will be printed in Australia, will be in circulation starting next year.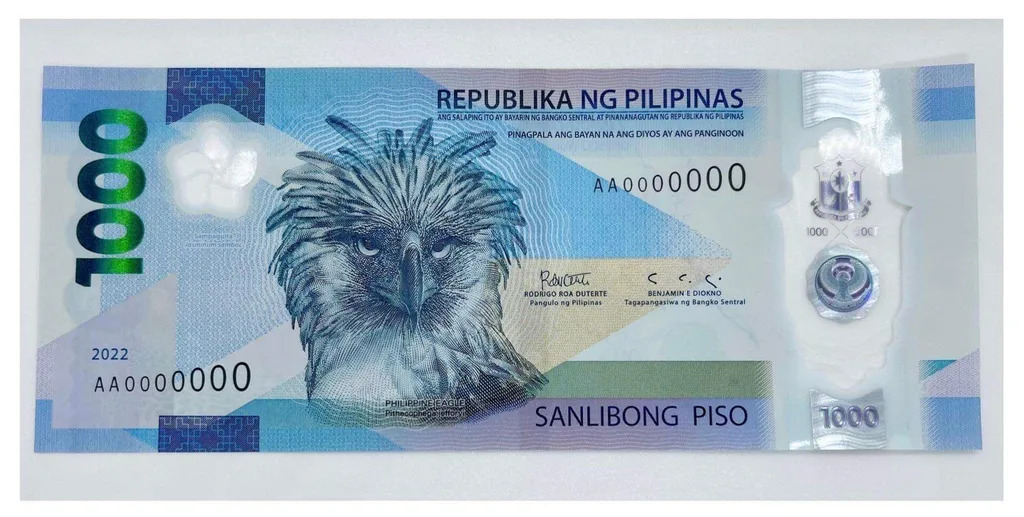 According to the BSP, the new series will "focus on fauna and flora in the Philippines," leaving people to ask whether the redesign is an attempt at collective forgetting.
Santos, Escoda, and Lim were key historical figures during the Japanese occupation: Abad Santos was appointed government caretaker in areas unoccupied by the Japanese in the absence of then-president Manuel Quezon; Escoda and her husband supplied food and medicine to Filipino and American prisoners in concentration camps; and then Brigadier General Lim was among the thousands of prisoners of war who endured the Bataan Death March.
The descendants of these World War II heroes also questioned the move. In an interview with Rappler, Escoda's nephew, professor and author Jose Maria Bonifacio Escoda, asked whether there was pressure from the Japanese government. "It's like killing these three people again, and it's more painful than what the Japanese did because the ones that are redesigning the banknote are Filipinos."
[ARCHIVE:
Important statue honoring sexual abuse victims of WWII disappears
]
In the same interview, Brigadier General Lim's great-grandson Vicente Lim IV said, "I have nothing against our national bird and national flower. I am all for promoting awareness for such national treasures. However, placing these on the P1,000 bill comes at the cost of erasing one of the last few (ubiquitous) ways through which we remember and honor our storied past, and the heroes who martyred themselves for our country," Lim told Rappler.
Abad Santos' great-grandniece Desiree Ann Cua-Benipayo echoed this sentiment in a Facebook post saying, "To my [World War II] history colleagues, it is our dilemma that our nation's collective war memory is fading, right? And this is now made worse by this government when it decided to delete the only daily reminder to our people of the Filipinos' courage during the war."
The P1,000 bill featuring Abad Santos, Escoda, and Lim was first introduced in 1991.