Actress Dexter Doria is known for her "kontrabida" roles on television. But offscreen, she is most furious about misinformation, especially surrounding martial law years under the rule of the late dictator Ferdinand Marcos.
Doria, 66, played an activist nun in a Vince Tañada-directed musical film called "Katips" last year. In an interview, she recounts her experience as a University of the Philippines student during the First Quarter Storm of 1970. She can attest to the atrocities of that period because she was there, she said.
This 2022, she has made it her personal advocacy to enlighten those who willfully believe martial law misinformation circulating on social media even though you could easily disprove these claims with a simple Google search.
"Ako po si Nana Didi, samahan niyo po akong itama ang mga mali at peke sa social media," a post dated January 10 on the actress' Facebook page reads. It's accompanied by a video of her dressed as a teacher addressing a class behind the screen. Her first lesson? Confirmation bias.
Episodes of "Didiserye", as the series is called, are relatively short at three minutes. Just enough not to drag TikTok-obsessed viewers trained to only consume minute-long media. It's uploaded weekly on Facebook and YouTube, where false information seemed to have found its captive audience.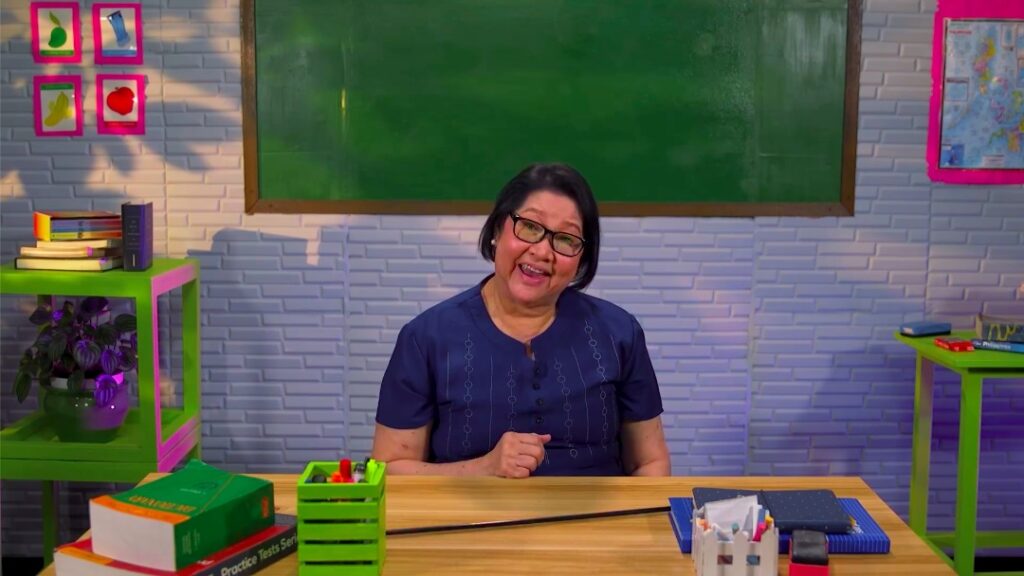 With just two episodes out, the series seemed to have hit gold with social media-savvy millennials and Gen Z. The first episode has been viewed over half a million times and shared eleven thousand times on Facebook with twenty-three thousand reactions. Apart from its short attention span-friendly duration, Doria's delivery is easy to get along with, casual but still maintains an air of authority, thanks to her teacher character.
It's not alienating for older audiences outside of the two aforementioned demographics, too. Doria, if anything, seems like a tita speaking to her amigas over a video call, albeit the tea being facts and not mere rumors.
Nana Didi's motto in the show is "Hindi paninira ang pagsasabi ng totoo," a comeback at critics who are likely to target the show for so-called bias. After all, the elections are just a few months away and the son of the late dictator is running as president. Her latest video released this week debunks martial law myths about the country's supposed "golden era" and the so-called "comfortable life" Filipinos lived during the Marcoses' decades-long regime.
Admittedly, the actress is not keen on voting for Ferdinand Marcos Jr. though. "Kasi, hindi lang naman dahil yung tatay, ginawa ito, e. It's because… yung taong tatakbo, wala talagang kaalam-alam," she said in one interview.
Nonetheless, what she wants viewers to take away from "Didiserye" is not to take sides, but to not take anything at face value and learn how to fact-check. A timely reminder as we near election season.
Doria's series is a refreshing sight to see on our feeds often riddled with news about this and that politician lumped together with political ads.
As one millennial friend put it, "I wish all boomers are like her."