Used cooking oil can harden and narrow drain pipes and waterways when improperly disposed of. In Marikina, this problem further worsens flooding in the municipality. So as early as 2008, the local government implemented a used oil collection system, where a roving tricycle went house-to-house every month to fill a barrel with discarded cooking oil, which was then processed into fuel. Over the years, the project evolved into the oil being used with styrofoam to form blocks for the city's public beautification projects.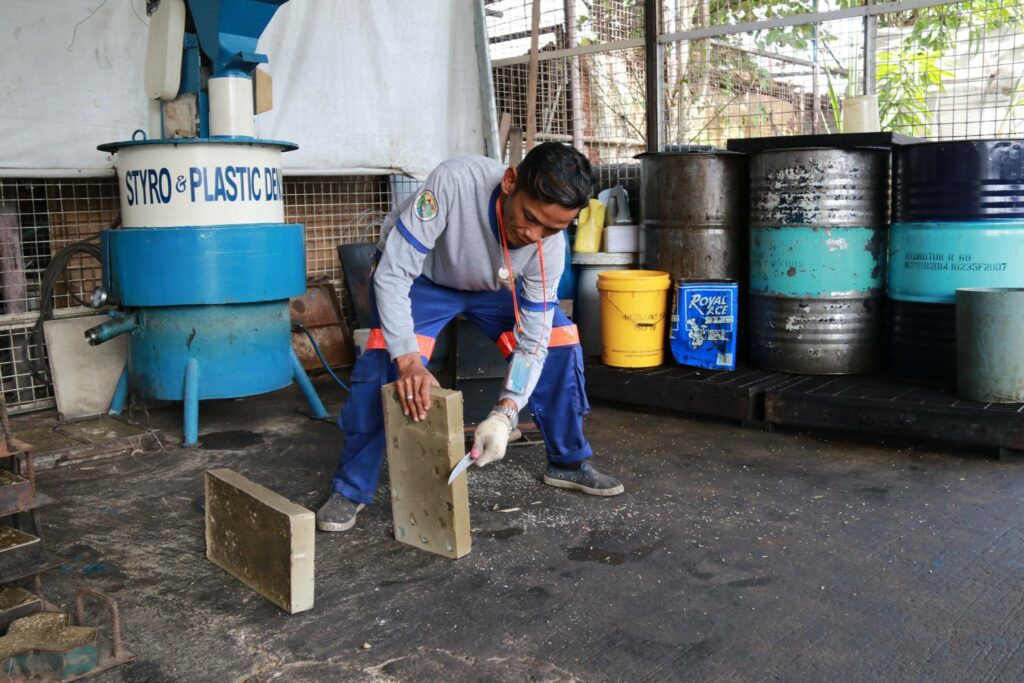 Prior to the pandemic, the city collected used oil daily with scheduled rounds per barangay. Marikina reinvigorated the project this year. Using a piece of machinery called a shredder and densifier, styrofoam and used oil are processed to create blocks durable enough for outdoor pathways. Styrofoam is shredded into flakes and then melted in used cooking oil under controlled temperatures through the densifier, with 20 kilograms of styrofoam generating 21 pieces of blocks.
Marikina City Environmental Management Office (CEMO) is on top of the project, having learned of the technology during a seminar at the Department of Science and Technology (DOST).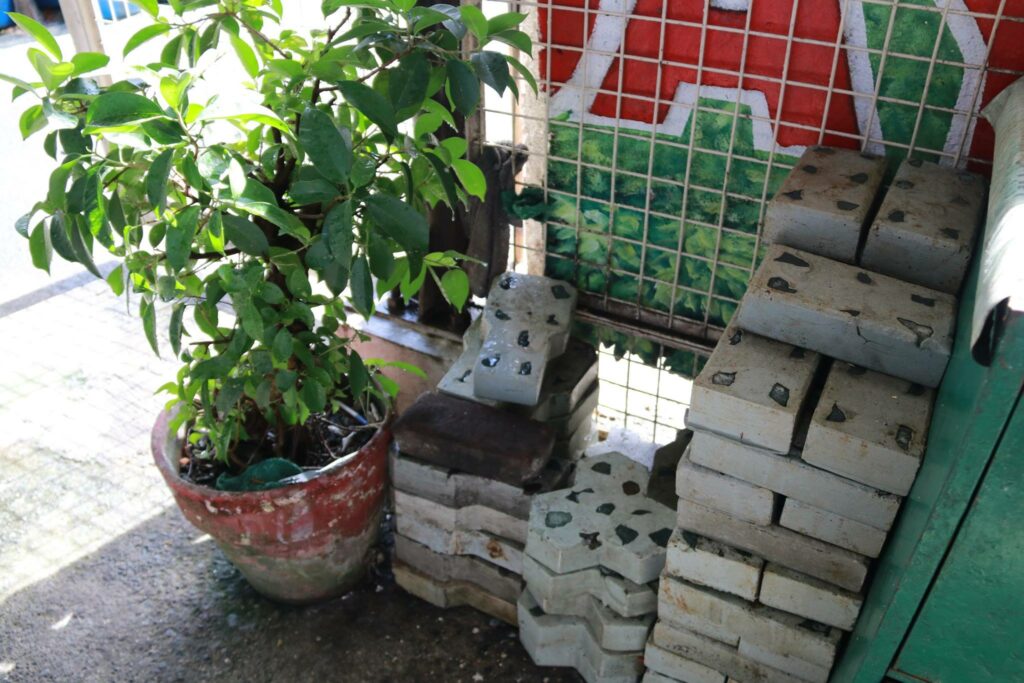 CEMO said the shredder and densifier passed DOST's gas emission test. It is also accredited by the Department of Environment and Natural Resources (DENR).
Used cooking oil comes not just from households but also from food stalls and restaurants, making it a prevalent waste product with little to no formal recycling end, prompting some to just throw it into the drain. In rare instances that it makes its way out into bodies of water, it covers the bodies of marine creatures and plants and suffocates them.
Other than Marikina City, Davao City has also adopted used cooking oil technology to convert it to biodiesel that fuels its trucks and service vehicles.
For other locals that do not have access to a formal collection scheme, a free on-demand service by RMC Oil and Eco Solutions picks up used oil as well as engine oil, coconut-based oil and chemicals, used coffee grounds, and other solid scrap materials.