After two years of being online, ArteFino is finally back to showcasing some of the best local goods and artisan products—in the flesh and for five weeks. From Aug. 25 to Sept. 28, one of Manila's premier fairs will be hosting its annual event at the ground floor of Power Plant Mall in Makati. The fair will feature over 150 brands, with 44 being new to the event. 
Each week, ArteFino will host different brands at its fair, which means there's always a reason to come back for another visit. Each of the brands have been hand-picked by the organizers and align with the festival's spirit of creativity and community. 
"Almost 40% of our vendors this year are new. It speaks of the emergence of social enterprises and a deeper understanding of what sustainable living is all about. This year's roster will show the many layers of responsible retailing that include going hyperlocal and employing fair trade practices," said Marimel Francisco, one of the festival's founders.
As with its previous pandemic and pre-pandemic editions, you can find some of the most sought-after home, fashion, jewelry, accessories, and lifestyle products at ArteFino.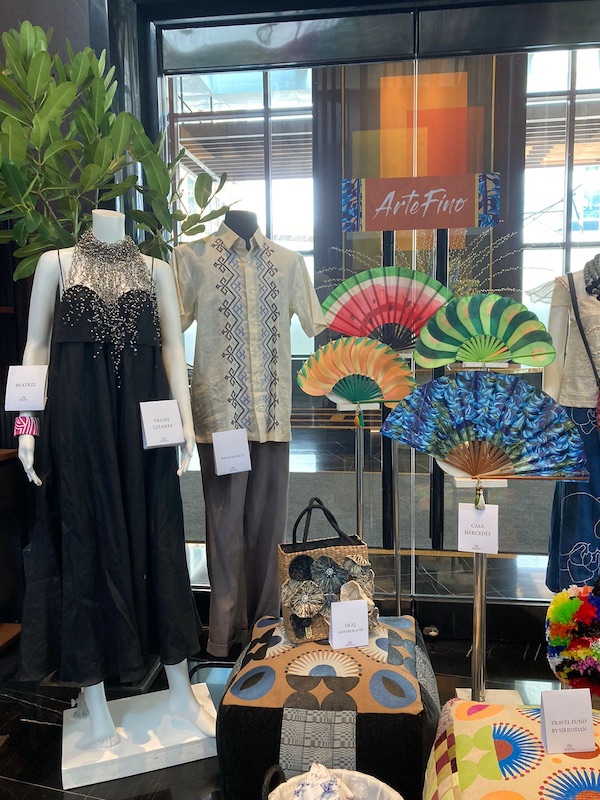 This year, ArteFino will also be reintroducing a section called "The Barracks." This category is a specially curated space for men to lounge, shop, and browse through all the brands and products the festival has to offer.
Some of the homegrown brands that you can look forward to are Trude Lizares, Niñofranco, Casa Mercedes, Casa Juan, Habi Home, Risque x Riotaso, La Playa, Farah Abu, and The Seven Pantry, to name just a few. More brands will be announced as the date of the fair draws closer.
Entrance to this year's ArteFino festival is free, so make sure to bring your favorite shopping buddies along.