Have your own night at the museum in Laguna
The floors above the gallery of antiques house Sulyap's quaint bed-and-breakfast
Mar 14, 2017
In the late '80s, architect (and later on chef) Roy Empalmado began collecting wooden components that make up a classic 18th century Filipino wardrobe: an armazon, which is a framework to hang up one's clothes in; an armario, which serves as a cabinet; and an almazon, a little cupboard for storing linen. They all make up his first collection of antiques, which he calls "Armario."
Thirty years later, these as well as more of his antique and vintage finds can be viewed at the Sulyap Museum, located inside a picturesque compound in San Pablo, Laguna. The compound itself feels like a step back in time, with old Filipino houses restored and repurposed as a restaurant and a bed and breakfast. The museum is housed on the first floor of a three-storey building that had gone through many incarnations through the decades: as a school (Southern Luzon Colleges), as a hotel (Cocoland), as an office for a government agency (Bureau of Internal Revenue), and a private business (Torres Company).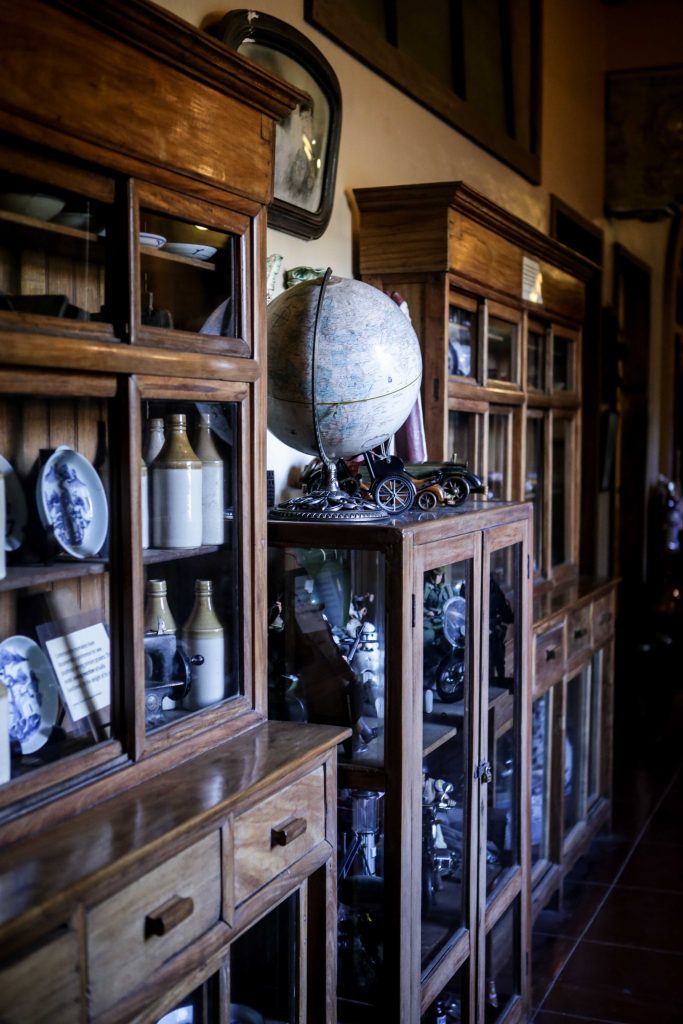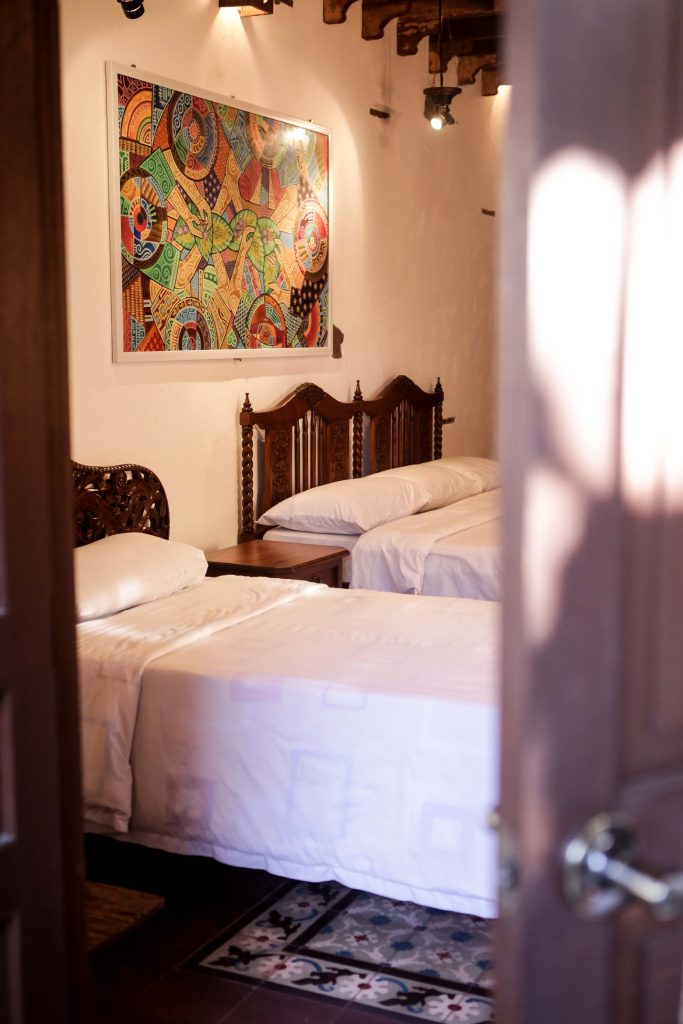 Roy began collecting antiques with the intention of reselling them, but after selling off a few big pieces from his then burgeoning collection, he found it too painful to continue saying good-bye to more, given that he had traveled—and continues to travel—all over the country to source and buy them. Plus, there was the hard-earned skill he had to develop: "learning and acquiring that clinical eye for identifying genuine antiques," he adds.
With reselling the collection off the table, "that's when the idea of putting up a place to house them came to be," says his daughter Theresa. Work in both the restaurant and the museum—that time still envisioned to be a gallery—began in 2006, and the following year, the Sulyap compound was opened to the public. "My goal [with opening Sulyap] was to share the country's cultural heritage, and for Filipinos to appreciate the value of each heirloom piece," Roy says. "Philippine antiques are part of our history, our cultural heritage, our past, and our present lives. These items give us ideas and revive memories of how life was like then."
Theresa reveals that one of their earliest and most significant visitors to date is national artist BenCab. "He was actually the one who suggested that we expand the gallery into a museum so we can go further into the pieces' histories." Based on his suggestion, the Empalmados began doing research on the historical pieces in their possession, with the bulk of the job going to Theresa. "We started that in 2008, when I was still in high school," she says. Her main information source is the tome Household Antiques & Heirlooms by Felice Sta. Maria, published in 1983. "What was amazing was that the items mentioned in the book are exactly like the things we have here, though of course it wasn't a complete list," she says. "I had to look into other books for more information, but that was the main source."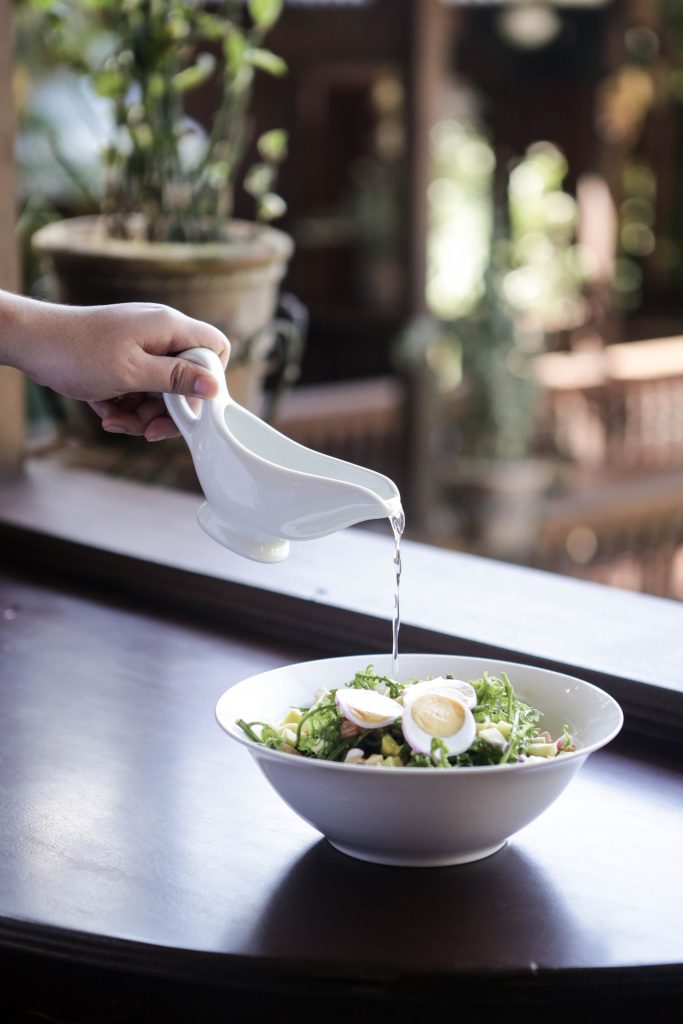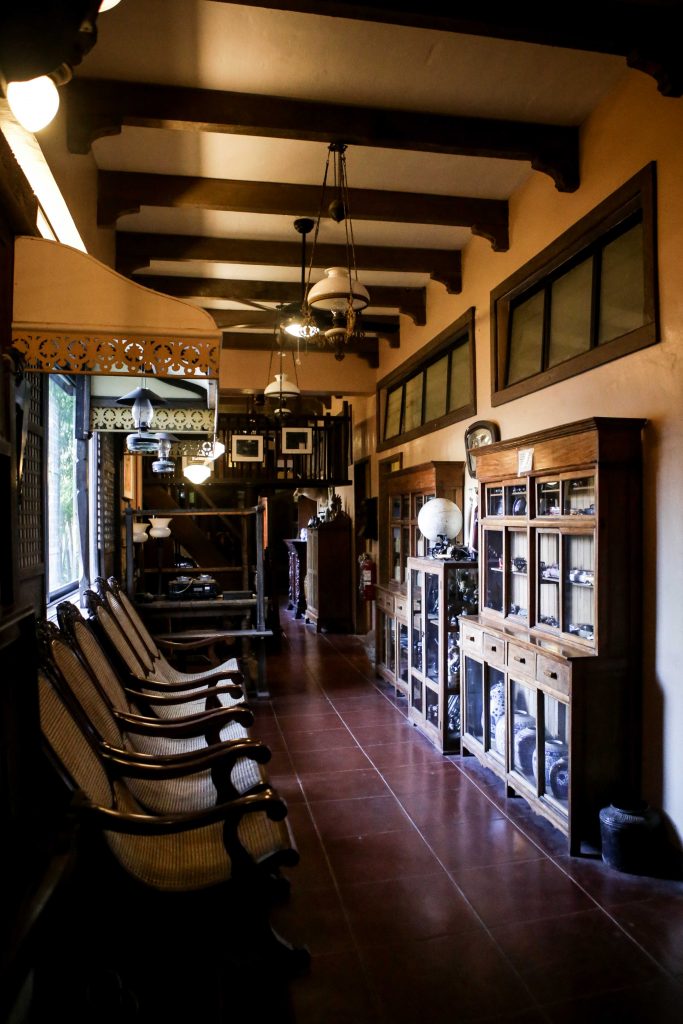 Peppered throughout the museum's five rooms, each curated to present a thematic presentation, are cards that contain tidbits of information on some of the pieces: what they were used for, what they were made from, when were they popular. Except for the last room where all the religious icons are displayed, the rest of the rooms had their contents arranged to evoke the feel of a classic Filipino home: a sala, a bedroom, a child's room. Mixed with the solid furniture made of narra and molave are smaller home items such as woven baskets, china plates, small items of curiosities, and even a once-working turntable, all meant to evoke the feeling of home—at least, a facsimile of it. "I grew up surrounded by these old pieces so they don't creep me out anymore," Theresa says with a laugh. "Before we put up the museum, they were all in our house—a number of them still are—so I'm very much used to them."
At the last room, wooden and plaster figures of saints, Mary, and Jesus abound—a slightly disconcerting sight, as most of the statues' hands are missing, and a figure of the Virgin Mary carrying an infant Jesus had her eyes gouged out. Theresa explains, "I've read that old religious statues used to have their hands made from gold, and their eyes with diamonds and precious stones, which people would then steal." The oldest piece in their collection, she continues, is a representation of God—"not Jesus but of God"—housed within a frame, "but we don't have it on display currently." Pieces are routinely added and rotated with other items from her father's still growing collection, and Theresa continues to do research on what other wonders would his priceless treasure trove still yield.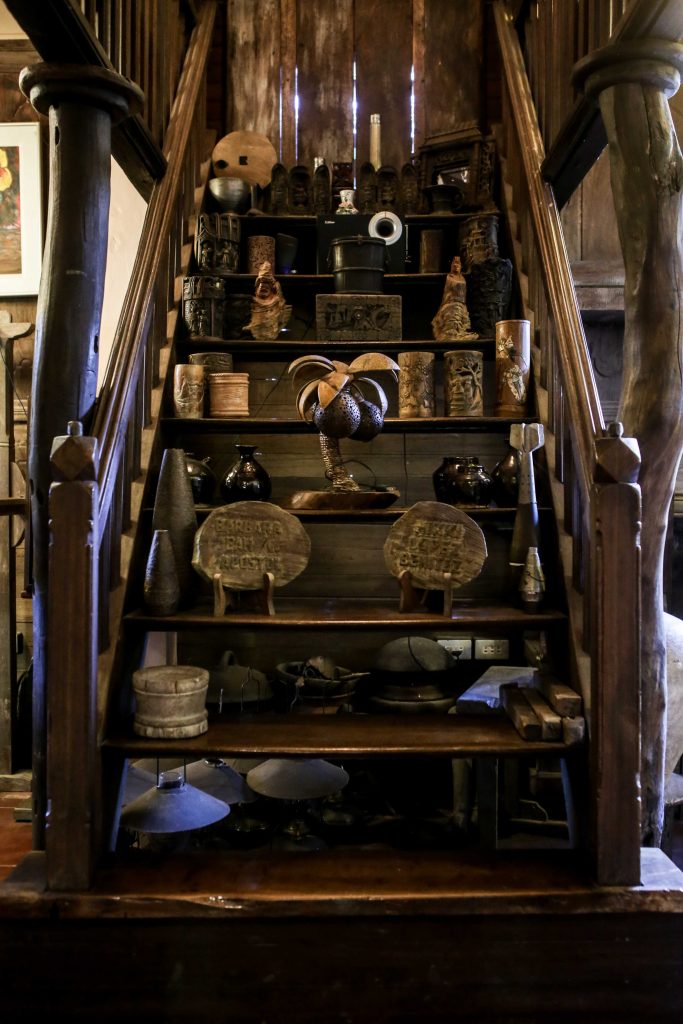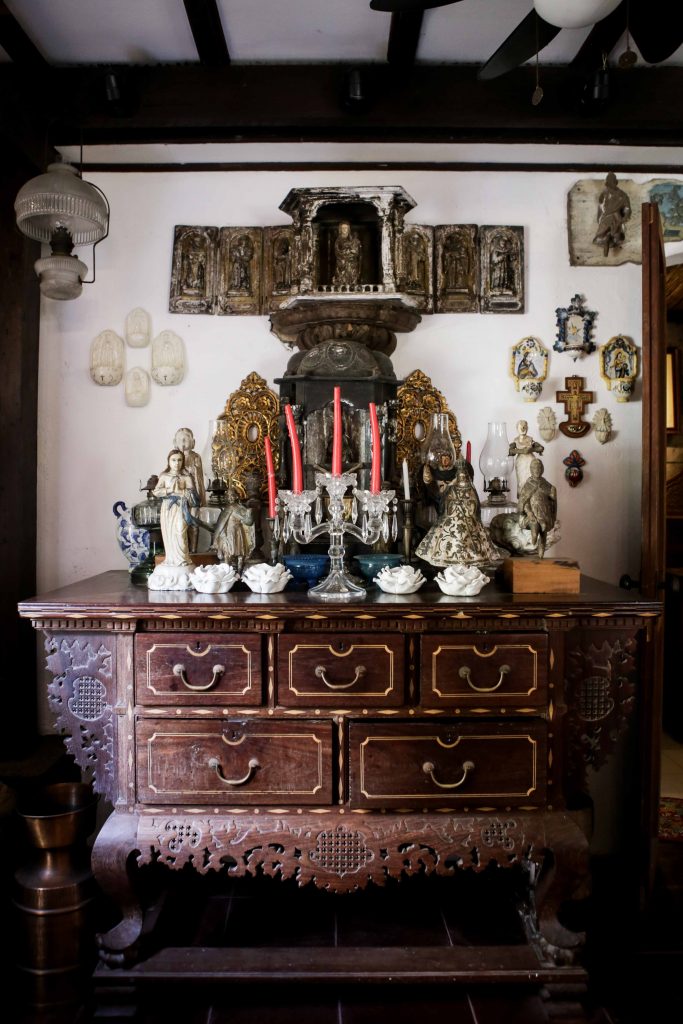 "Philippine antiques are part of our history, our cultural heritage, our past, and our present lives. These items give us ideas and revive memories of how life was like then." Roy Empalmado
"The National Museum once offered help to us in curating the pieces we have here," Roy shares. "We are open to collaborate with other museums in the country to share our antique collection with others and to rejuvenate our cultural heritage." He dreams of the president paying a visit to the museum in the near future.
Plans for the expansion of the museum to the second floor are underway, with the Empalmados hoping to finish the work by next year. For now, the cozy, slightly cluttered feeling of the space is reminiscent of an ancestral home, especially with a wooden staircase in the narrow corridor—a feature that was part of the building's original structure—going nowhere. With the pieces' origins ranging from the 1800s to the 1960s, their combination imparts the sensation of a space that has seen generations come and go. "We named the place Sulyap because it provides a glimpse of the past," Theresa says. And contained within that glimpse is a multitude of stories lived, worthy of being remembered.
This story originally appeared in Southern Living, March 2017.
TAGS: bed and breakfast cafe gallery museum nolisoliph restaurant sulyap