Pierre Capati's floral arrangements are maximalist, colors contrasting, a refusal of symmetry which the craft has leaned to for centuries. His "side hustle," as he calls his floristry practice, bloomed during the pandemic, a therapeutic retreat against self-doubt and anxiety during a time of solitude and uncertainty. That and the thought that one day, he'd finally get to hop on the plane and get to his dream destination Mexico City, years-in-the-making planning halted by the global health crisis.
"The trip was three years in the making as I was already planning to visit the city in 2020 until the pandemic happened," Pierre told Nolisoli.ph.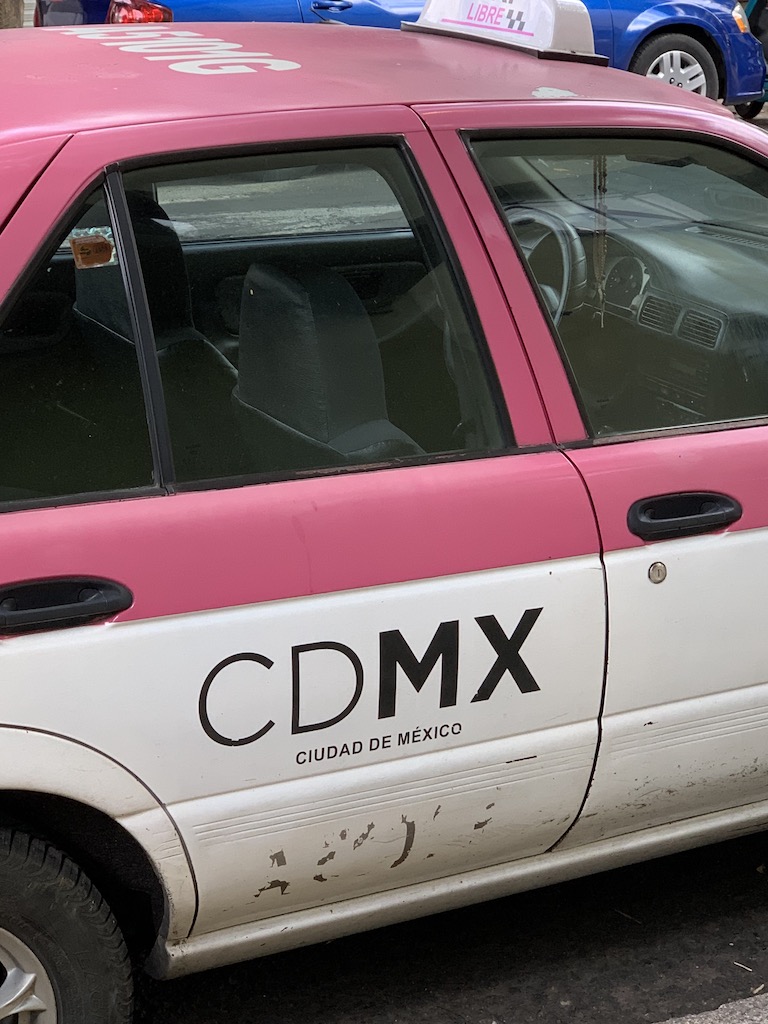 The week-long solo leisure trip, which he described as  "seeing something new but still related to what we have at home," was also a quick breather from his day job as a brand manager at a fast-moving consumer goods company.
He also took the time as a way to connect more to his floristry side through a collaboration with an independent art gallery and studio in the city.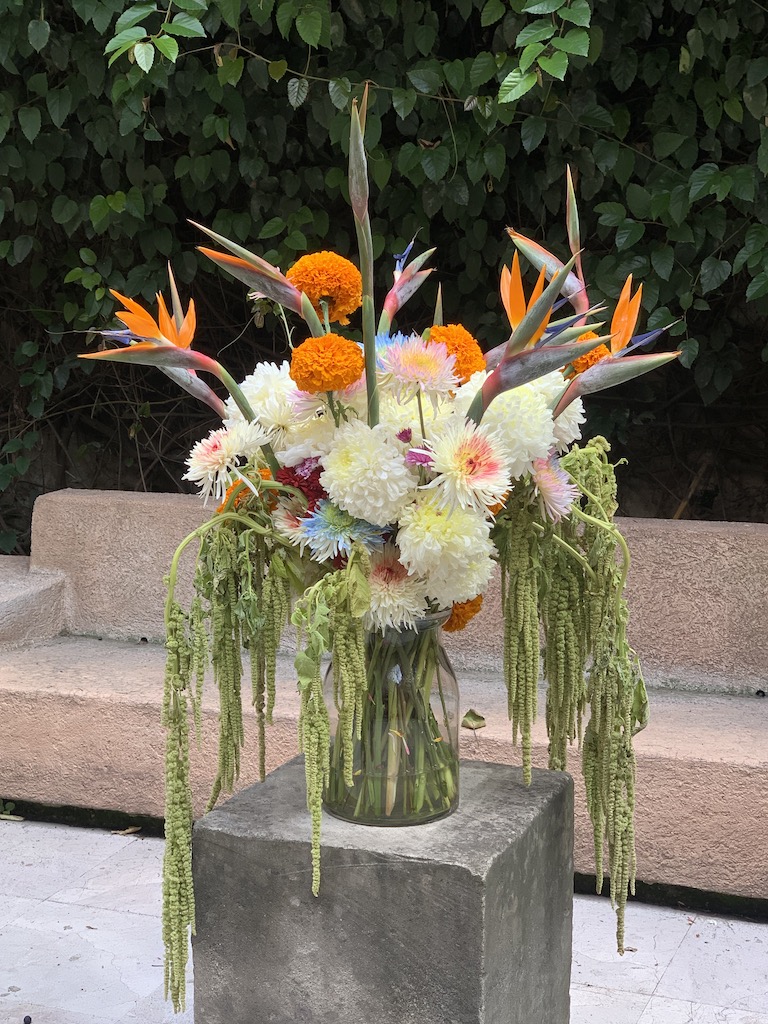 During the trip, Pierre also collaborated with emerging art and design studio Jo-HS. "My style is to always incorporate local/native flowers in my arrangements. Luckily the gallery also wanted to make use of cempasuchil or orange marigold, which is native and highly popular in Mexico. Everything went smoothly and they liked the arrangements, too."
In this short Q&A, Pierre detailed his Spanish Ciudad de Mexico (CDMX) trip, from what to prepare as a first-time tourist to what to do if you have a whole week to yourself.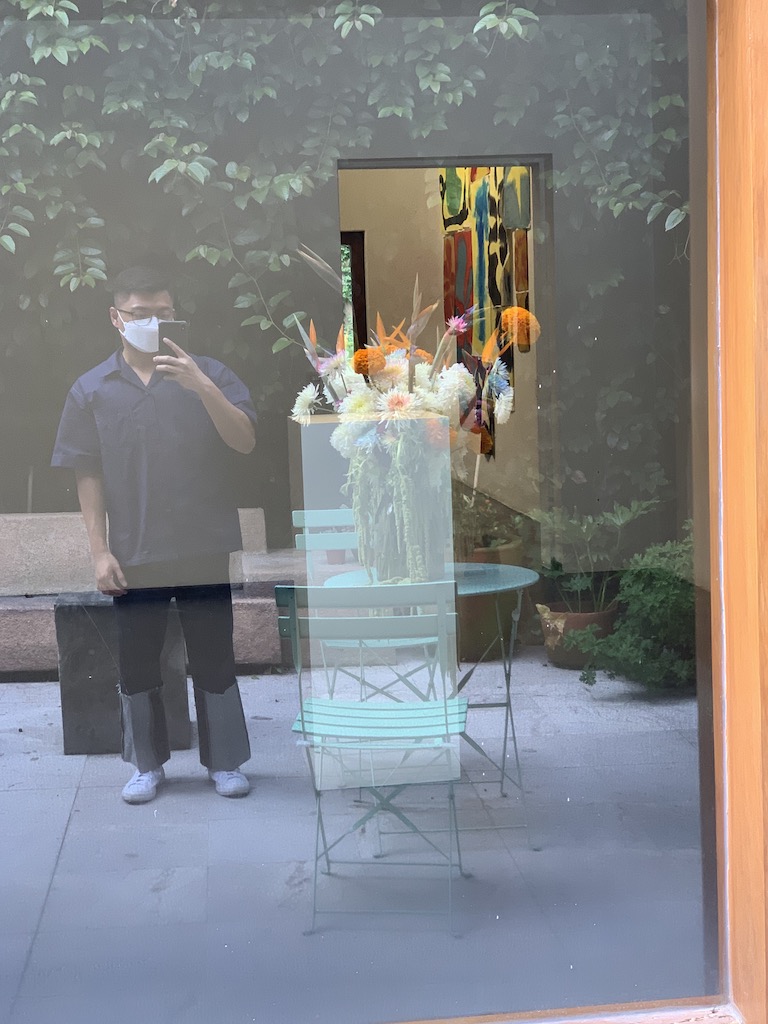 Traveling abroad gave me a sense of normalcy and made me realize that the world is becoming bigger again.

Pierre Capati
Hi Pierre! How would you describe the feeling of traveling again especially after (and during) a pandemic?
There's anxiety at first but liberating once you've gotten there. Being stuck at home for more than two years, there are lots of safety practices that you tend to carry even if you go to a different place. But luckily, during the time of my visit, Mexico City's policies were more relaxed compared to Manila.
What are the travel requirements and health protocols in Mexico?
For Mexico, a visa is required for tourists but can be waived if you have a valid visa from the US, Europe/Schengen area, UK, Canada, and Japan. Entry is more relaxed as there are no Covid tests and vaccine requirements needed. But it would still be helpful if you will at least have your vaccine passport on hand as airport authorities in Manila would still require you to present it for boarding. In terms of health protocols, wearing a mask is required in some indoor public places and transportation but is purely voluntary outdoors. During the time of my visit, the majority of the people in the city are no longer wearing masks outdoors so a sense of normalcy was more apparent.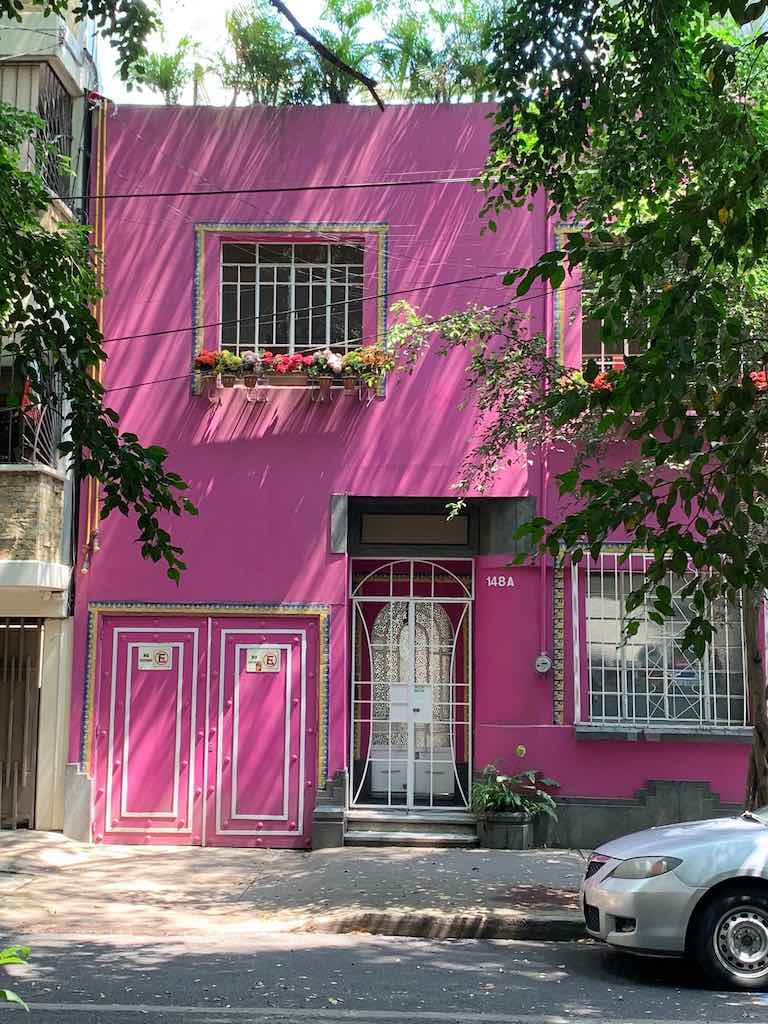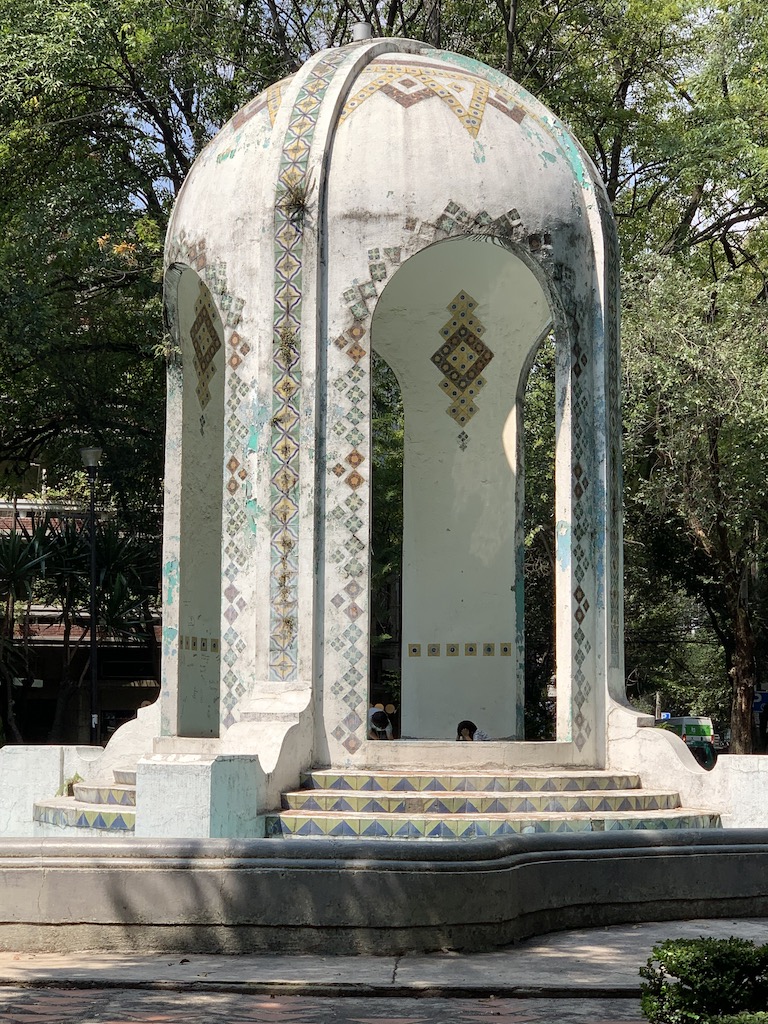 Which places did you end up going to? With which location did you resonate the most? Why?
One of the highlights of my trip was the visit to the distinct architectural wonders of the city, particularly the works of Luis Barragán, one of Latin America's famed modern architects. But apart from this, Mexico City is also known for its museums and a growing art and creative community that continues to thrive during the pandemic. 
Cuadra San Cristobal at Mexico state. Overlooking the pool and pastel block façade of the landscape.

Cuadra San Cristobal at Mexico state. Overlooking the pool and pastel block façade of the landscape.

Casa Gilardi in San Miguel Chapultepec. The house is known to be the last complete project of Barragan who is famous for his use of pastel palette architectural façade.

Torres de Satelite – a collaboration with Mathias Goeritz and is a group of structures located in the middle of the highway at the outskirts of Mexico City. The towers were initially built as a landmark to mark the suburban development outside the city during the '50s.
The city is very dynamic and distinctively green with an abundance of parks, and open spaces mixed with beautiful statues and art deco monuments. I also spent most of my time in the neighborhoods of Condesa and Roma.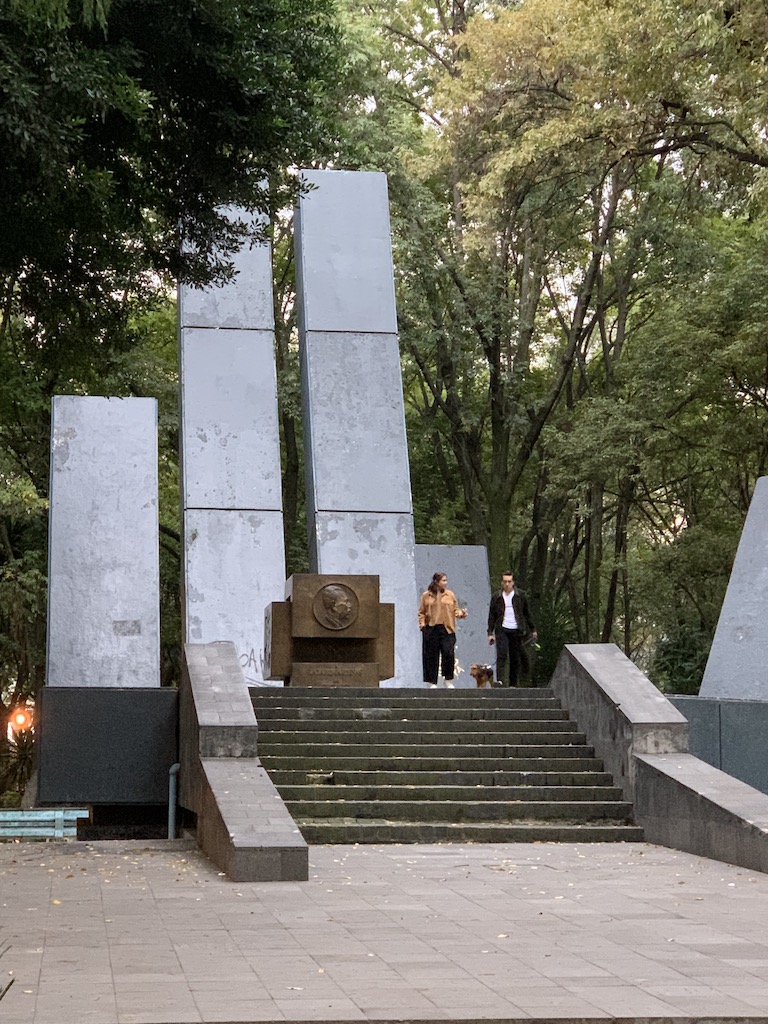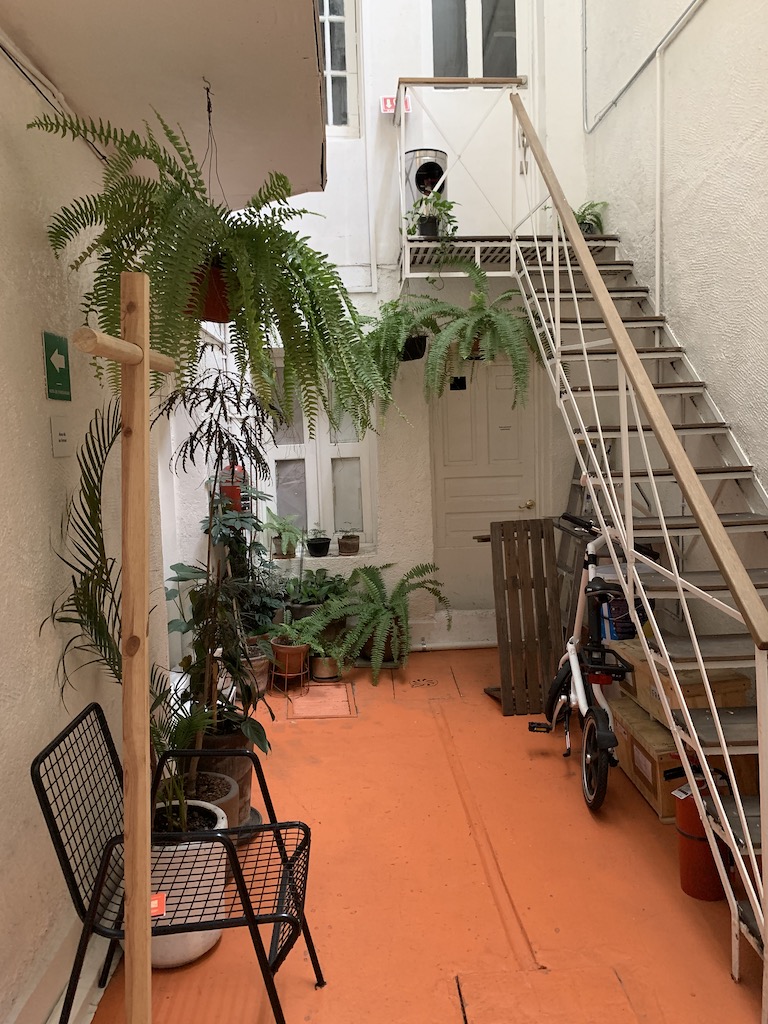 Walking around these areas definitely resonated with me the most. It's also interesting to note that despite being a high-altitude city (+7,000 meters above sea level), many of the areas in CDMX are flat and highly walkable.
Which places did you find are worth going to now and you would suggest for someone planning to go to Mexico? What activities can they do there?
Mexico City is a big city. To get a dose of culture, I recommend trying varied and contrasting experiences within the city.
For museums and art galleries, do a combination of big museums and independent art galleries. CDMX has more than a hundred museums. Some interesting ones I visited include (from left to right):
Tamayo Museum of Contemporary Art – a big contemporary museum located inside Mexico's Chapultepec Park
Jo-HS (San Miguel Chapultepec) – an emerging art and design studio featuring works of artists who are part of their residency program. I also had a chance to showcase my work here for their weekend exhibit as the gallery curators are very open to collaborating with artists of various mediums.
Studio IMA (Roma Norte) – a minimalist interior design studio featuring ceramic works and stonewares.
For architecture, the works of Barragán shouldn't be missed (Casa Gilardi, Cuadra San Cristobal, Torres de Satelite). Other sites are also worth visiting (Casa Barragán, Chapel and Convent of the Capuchinas Sacramentarias) but access is harder, and may need advanced reservations week/s prior to your visit.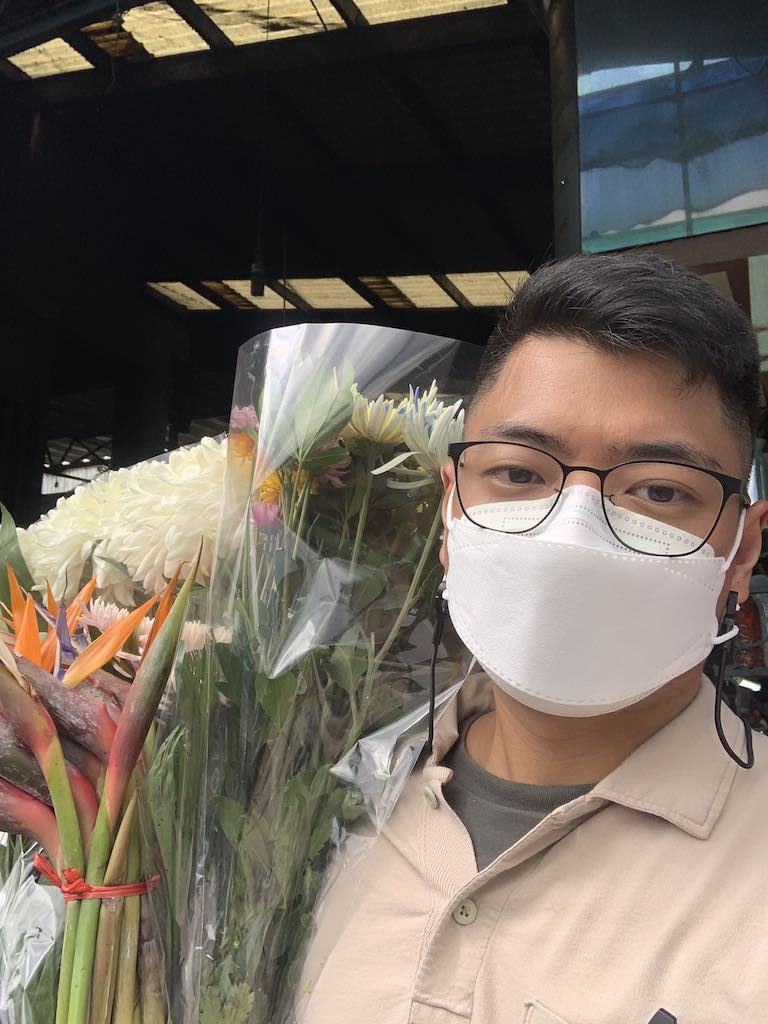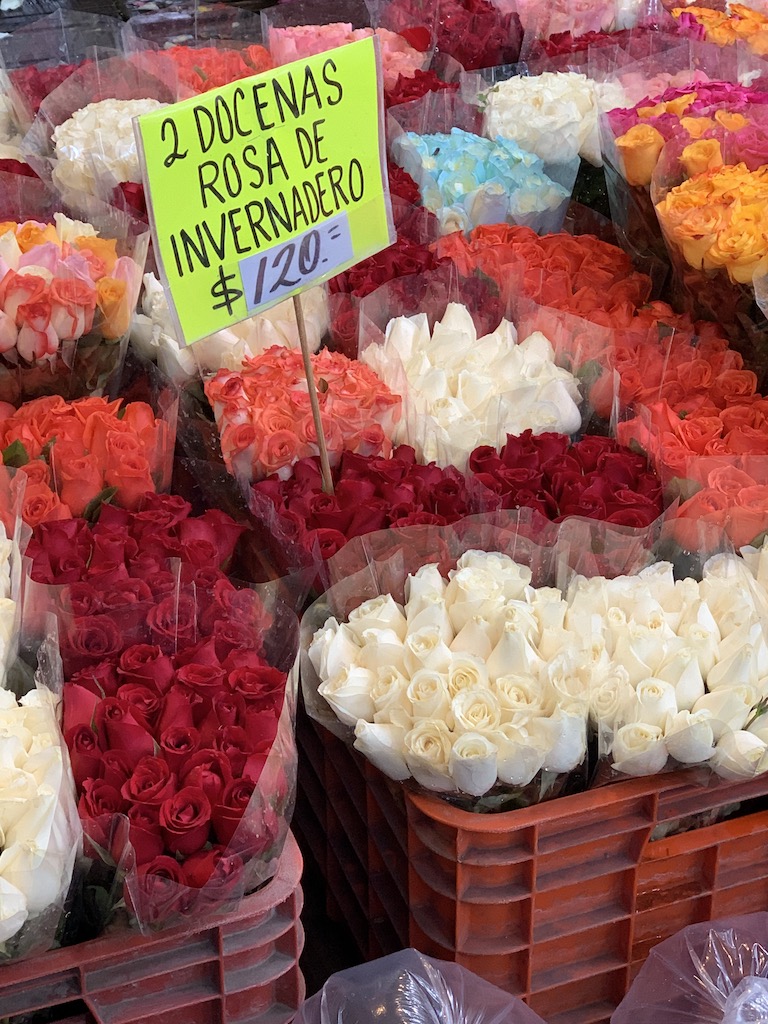 But also have a walking tour around the central neighborhoods. These areas are abundant with art deco and classical houses, trendy stores and restaurants as well as different parks with historical monuments.
For a more local experience, head on to Mercado Jamaica, the largest flower market in Mexico. Apart from flowers, a wide array of plants, local goods and food stalls can also be found in the market. 
And of course, what do you recommend eating in Mexico? Any restaurants or establishments of note?
Try both local delicacies and artisanal restaurants.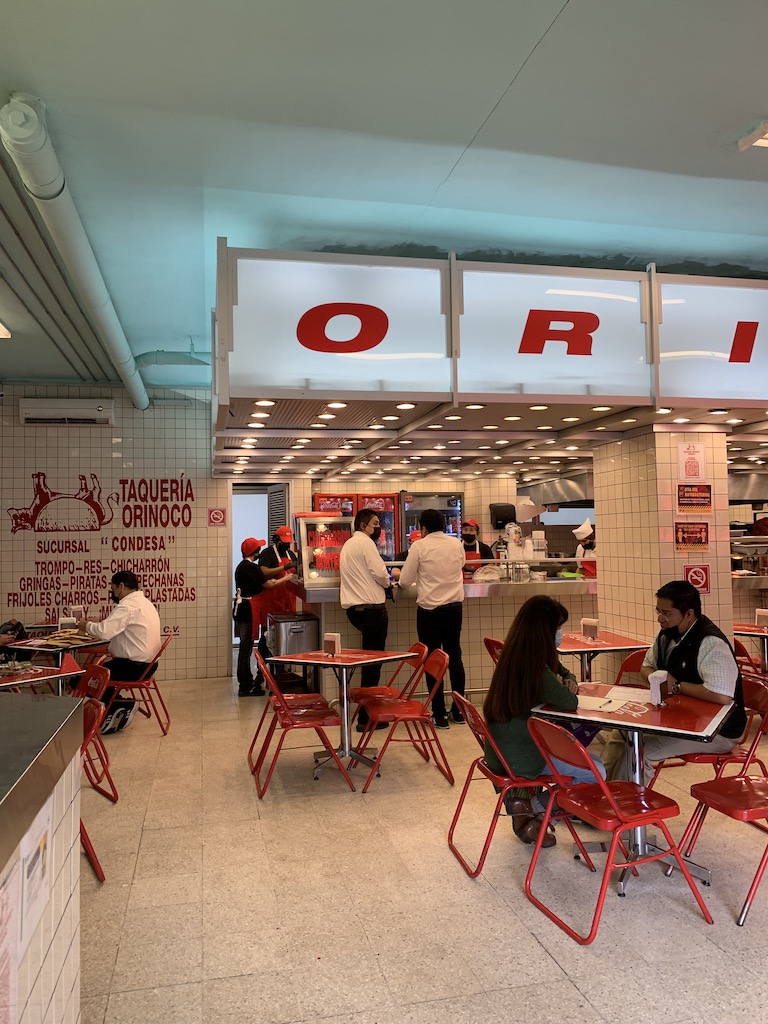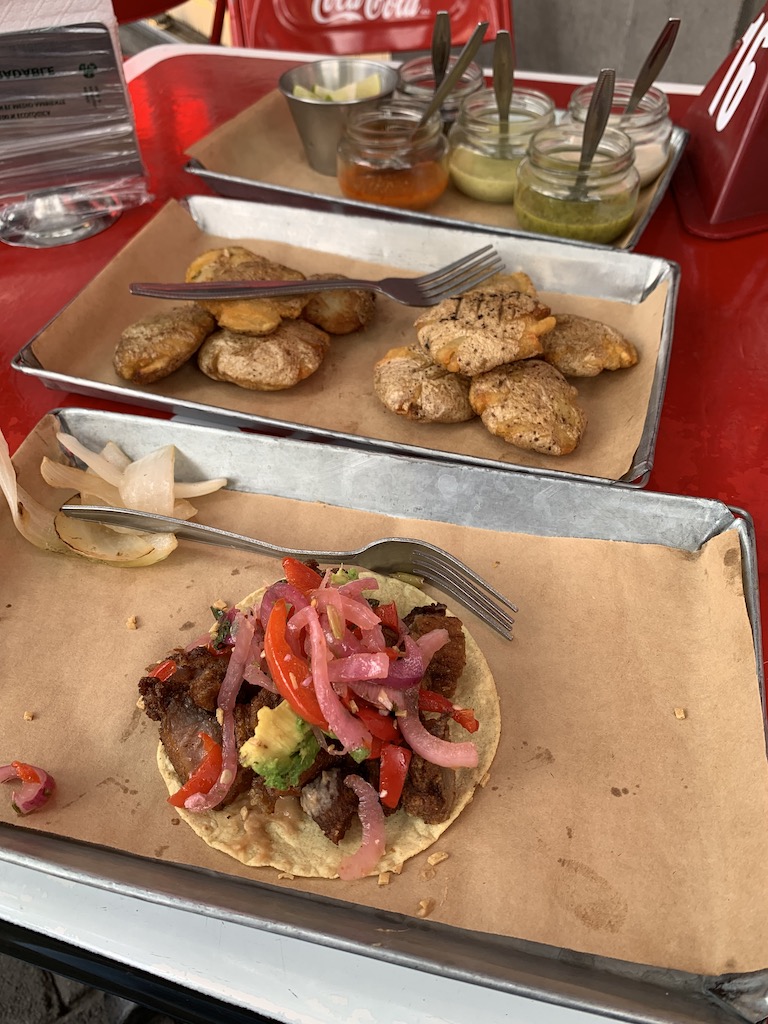 Taqueria Orinoco is one of the most popular taco shops in CDMX. They have a number of branches across the city that are visited by both locals and tourists. Their chicharron taco is a must-try and worth the wait just in case you have to queue to order as the restaurants usually get busy at dinner time.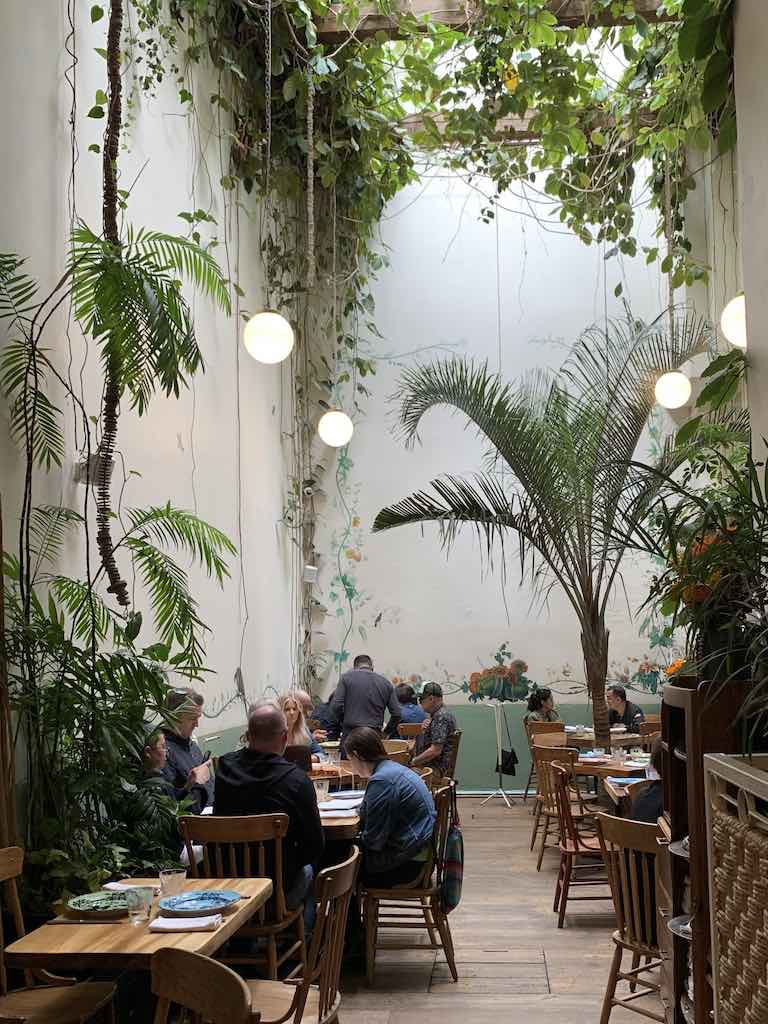 Restaurante Rosetta (Roma), for some chic ambiance and good food. It is open for lunch onwards. They also have a bakery called Panaderia Rosetta for those looking for a brunch spot.