Mar 29, 2017
There's no pasta in this spaghetti and meatballs
We're using zucchini instead of pasta and chicken for the meatballs
OK, just because I'm into healthy stuff now doesn't mean I don't miss my old faves: foie gras toast, steak, chicken nuggets, spaghetti and meatballs. You know, the good bad stuff.
One way I've replicated my fave comfort food is by switching zucchini for pasta. Using a spiralizer, you can easily transform this low-carb veg into noodles. Naysayers will say, "Blech, that tastes nothing like pasta."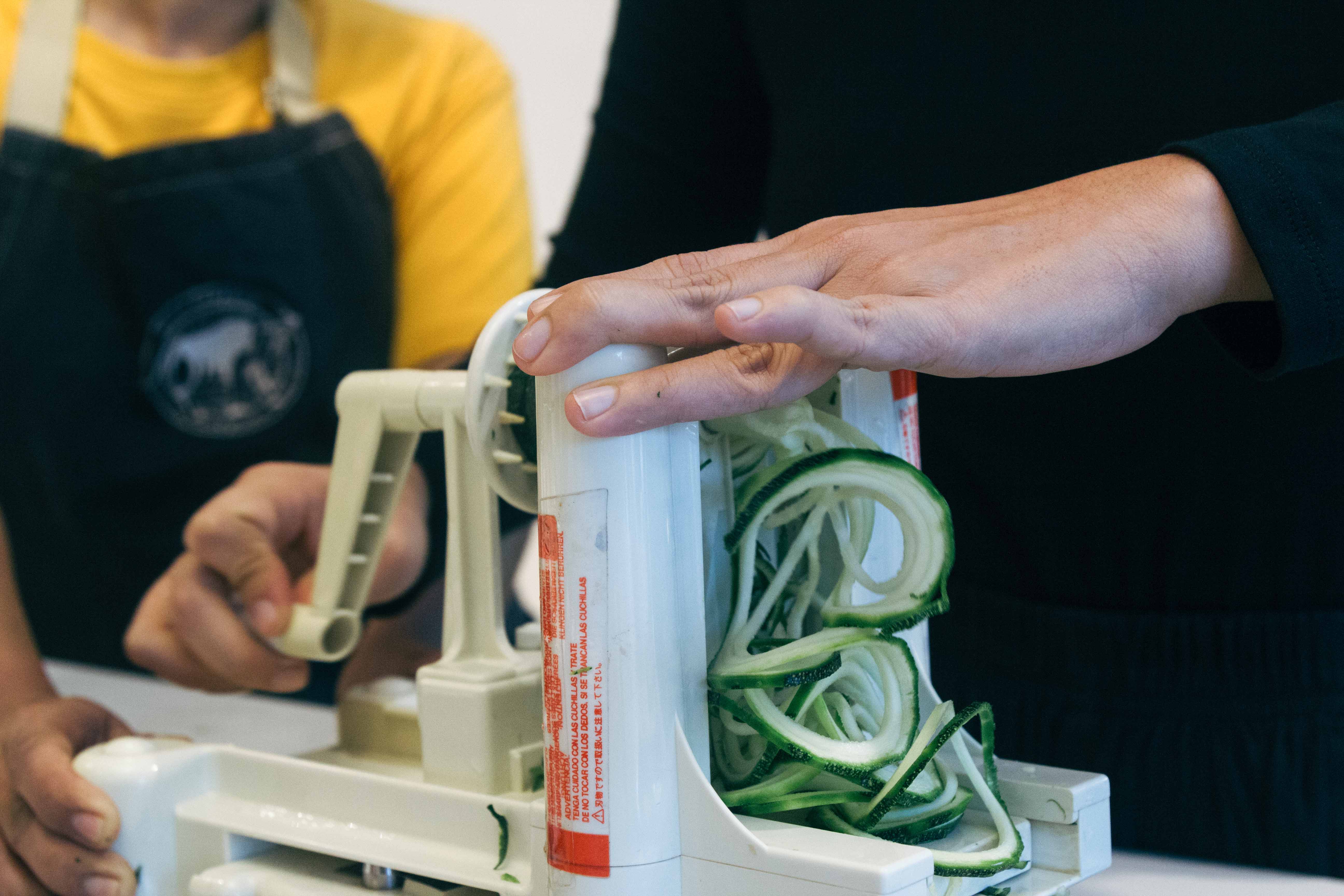 And, unfortunately, they would be right.
Let's not lie to ourselves. Nothing will taste like pasta—except pasta. Not even Jesus can transform carbs. He can convert water to wine, but pasta? Even God's shaking his head, going, "You're asking too much."
This recipe is great for family dinners—or for when you're really hungry. I like to freeze some of the sauce into small portions so I can just pop it in a pan every time I have a craving for my "spaghetti."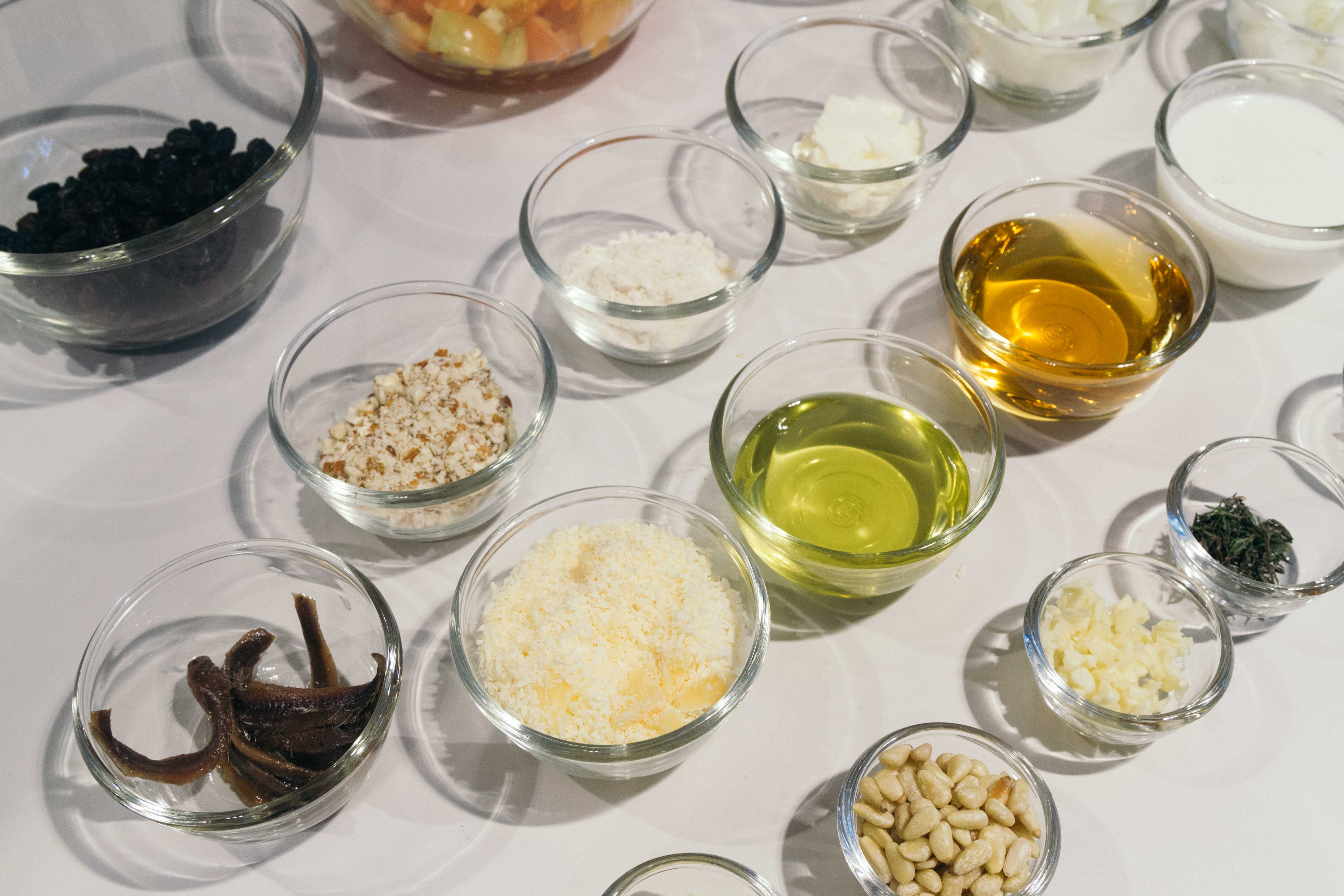 I know it's no Pancake House spaghetti (the gold standard of party spaghetti), but it comes pretty damn close. (OK, it doesn't, but you know what I mean.)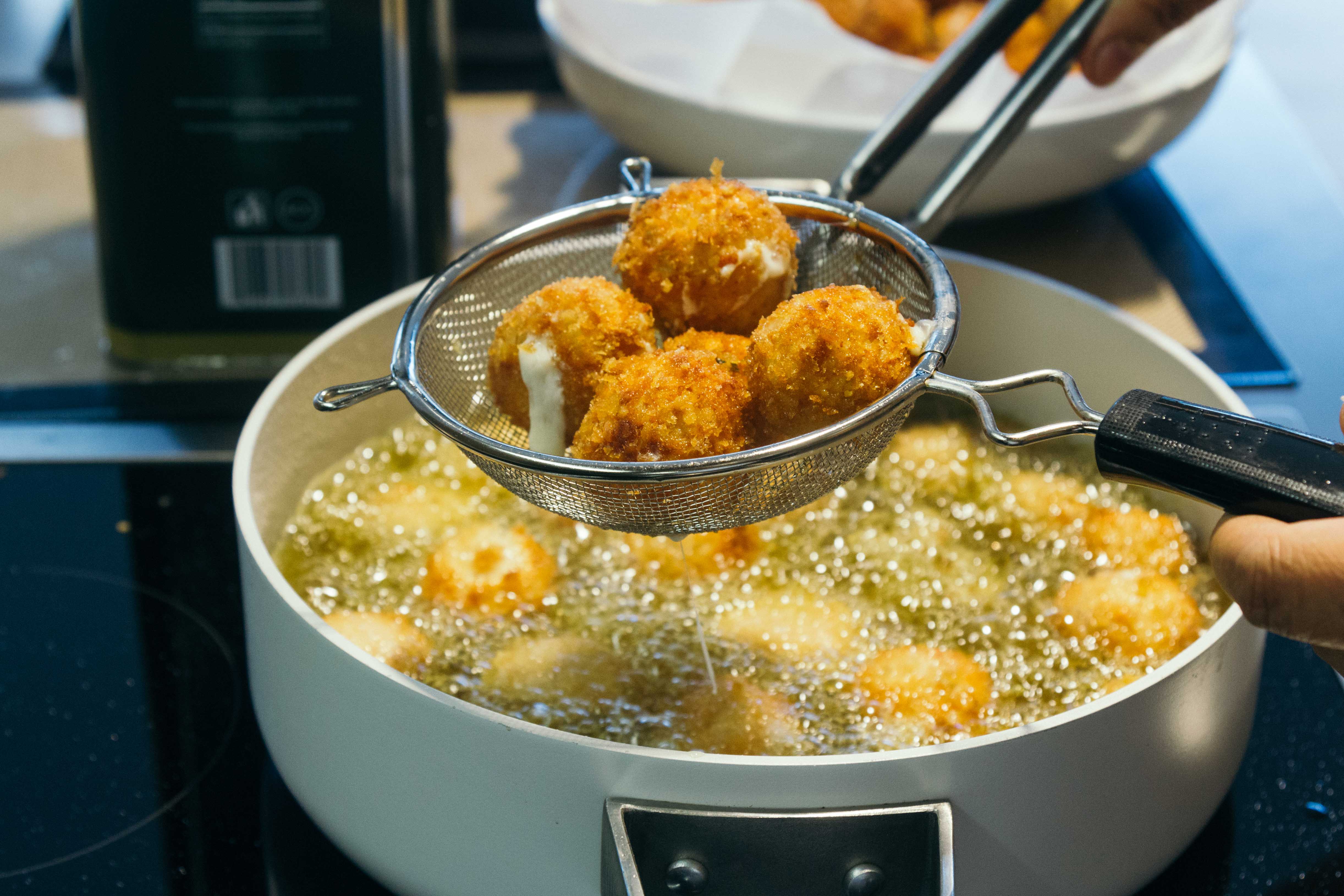 INGREDIENTS
For the chicken meatballs:
1 medium onion chopped
2 garlic cloves finely chopped
2 slices of old whole grain bread or sourdough (crushed into bread crumbs)
1/2 cup milk
1/2 kilo ground chicken
2 eggs beaten
1 tsp thyme
1/4 cup almond flour

Salt and pepper to taste

1/4 cup Parmesan
1/2 cup Mozzarella, chopped to small pieces
Paleo baking flour as coating
Olive oil to fry
For the sauce:
1 medium onion chopped
3 garlic cloves
2 anchovy fillets

Handful of pine nuts
1/2 cup tamarind wine vinegar (or any wine vinegar)

Around 12 large chopped fresh tomatoes (just eyeball it)

1 pack raisins
Salt and pepper
For the noodles:
3 large zucchini
PROCEDURE
For chicken meatballs:
Mix all ingredients together.

Form the mixture into balls and stuff each ball with a small piece of mozzarella.

Coat with Paleo baking flour or your preferred flour.

Fry in a pan until golden brown for a few minutes.

Top your coated "pasta" with the meatballs.

For the sauce:
Sauté the onion, garlic cloves, anchovies in olive oil, until the anchovies have melted into the oil. Add the pine nuts and sauté for a few minutes.


Add 1/2 cup wine vinegar. Add chopped fresh tomatoes (with seeds removed) or a can of crushed tomatoes (drained). Simmer for 10 minutes, allowing the sauce to reduce. Add the raisins. Season with salt and pepper.

Once sauce has simmered for at least 15 minutes, you're done. Toss with zucchini noodles to coat with sauce a couple minutes before serving.
For zucchini noodles:
Using a spiralizer, use around three large zucchinis.

Coat with sauce as soon it's done. No need to cook. Serve immediately.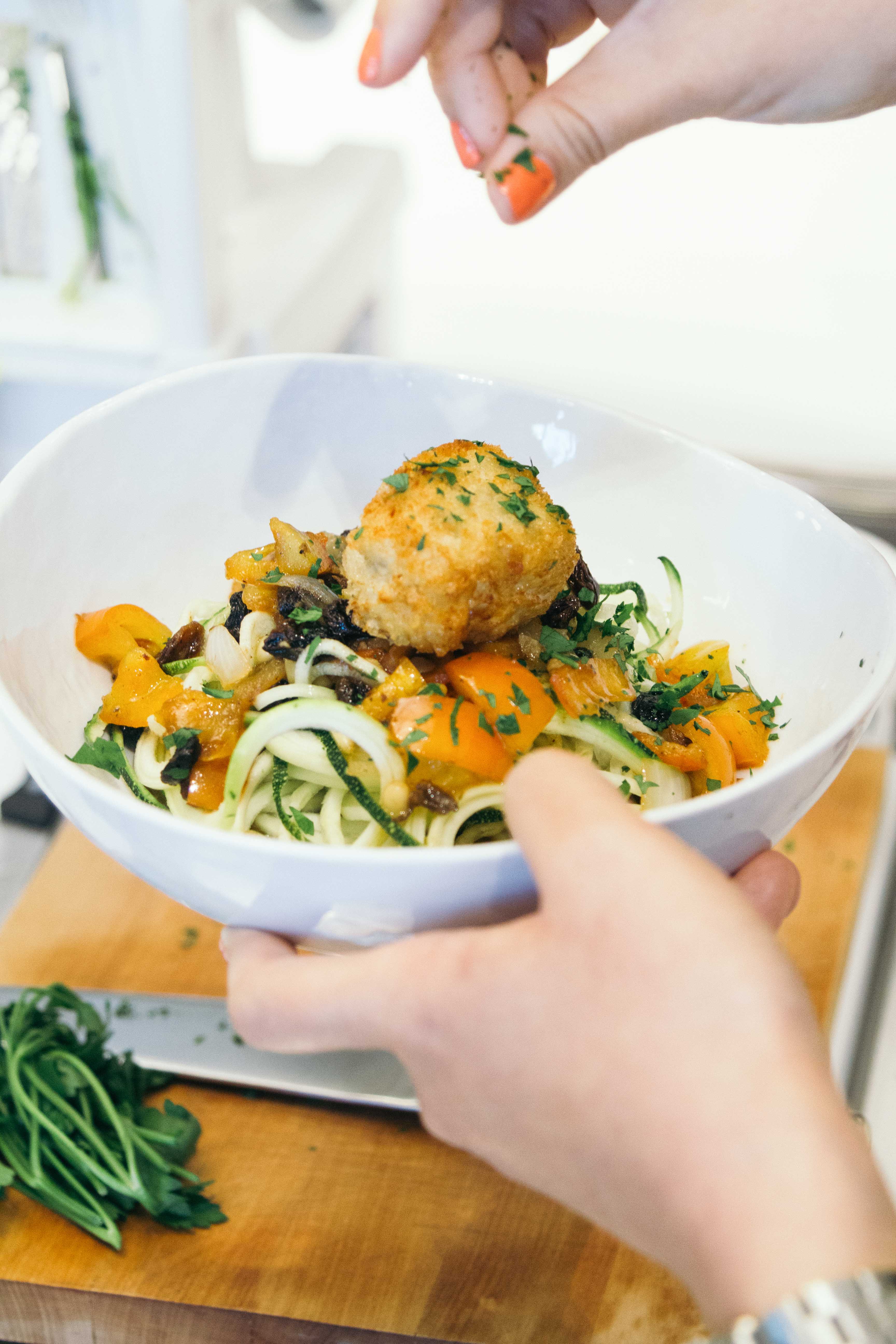 TAGS: chicken healthy meatballs nolisoliph paleo recipe spaghetti zucchini