Snacking is a way of life. There's a familiar comfort in ripping open a bag of chips or unwrapping a candy bar. Ready-to-eat snacks are the golden standard for the mini-meal in between actual meals, but there's pride to be found in making your own snacks.
While some people would scoff at the thought of exerting effort for a simple snack, we'd like to humbly disagree. While these recipes require more time and energy than opening a plastic bag and just digging in, they don't require James Beard Award-level skills.
And in the wise words of our queen mother and patron saint, Ina Garten, store bought is fine, but nothing quite compares to making a meal (or a simple snack) with your own two hands.
Here are some simple snack recipes we've gathered, made, and fallen in love with through the years.
Polvoron is one of the easiest snacks to make—even if you could just buy a box at the grocery store. Just a little toasting and some mixing is all it takes—truly. This recipe substitutes plain flour with glutinous rice flour for an extra layer of flavor and warmth. 
You can also add whatever you want to the base, like pinipig, chocolate chips, and whatever else you might think of. If you have the time, toast your milk powder and brown your butter, too.
You'll thank me later.
Kamote is honestly its own food group. This versatile beauty can make its way from savory to sweet in a snap. She's amazing in cakes, pastries, and in literally any other way you can imagine. 
A few of our favorites from this list are the kamote cheese balls, kamote donut, and the kamoteng maruya (which is second to none in terms of crispiness). If you find (or think up) any more recipes, give us a call. We'll appreciate it.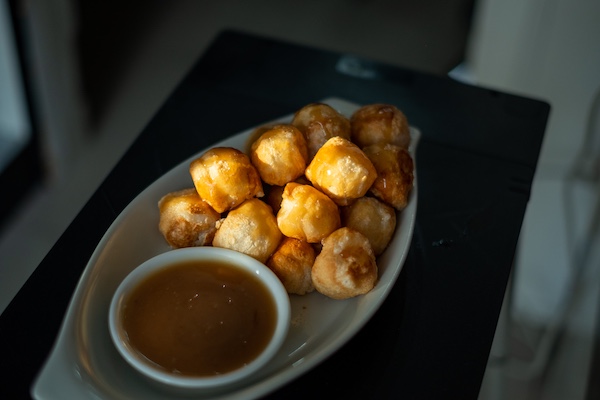 In my past life as a corporate slave, I adored Thursdays—but only because they were karioka day. If you're unfamiliar, karioka is a deep-fried rice ball made with coconut milk, glutinous rice flour, and brown sugar. That's literally it. With those three ingredients, you get both the fluffy balls and the sauce. While the experience is best enjoyed in-office, making it at home with quality ingredients yields a better taste.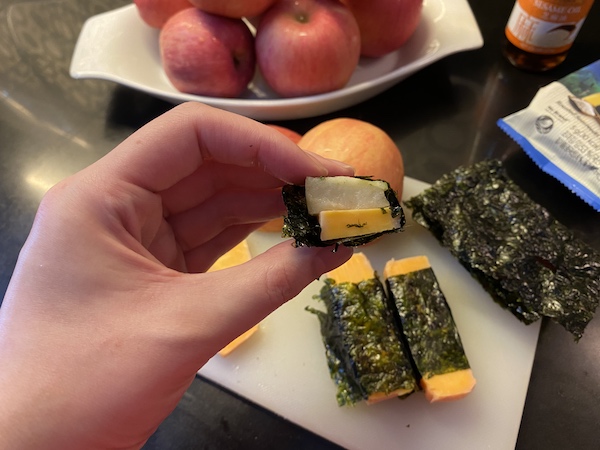 According to legend (or my tita, who is my personal legend), this is a typical snack parents make for their toddlers in Japan. It's a simple snack of sliced cheese and apples wrapped in a sheet of seasoned seaweed. It also possesses the required elements of a great snack: salty, sweet, and a little savory. Best of all, the prep is just slicing and wrapping.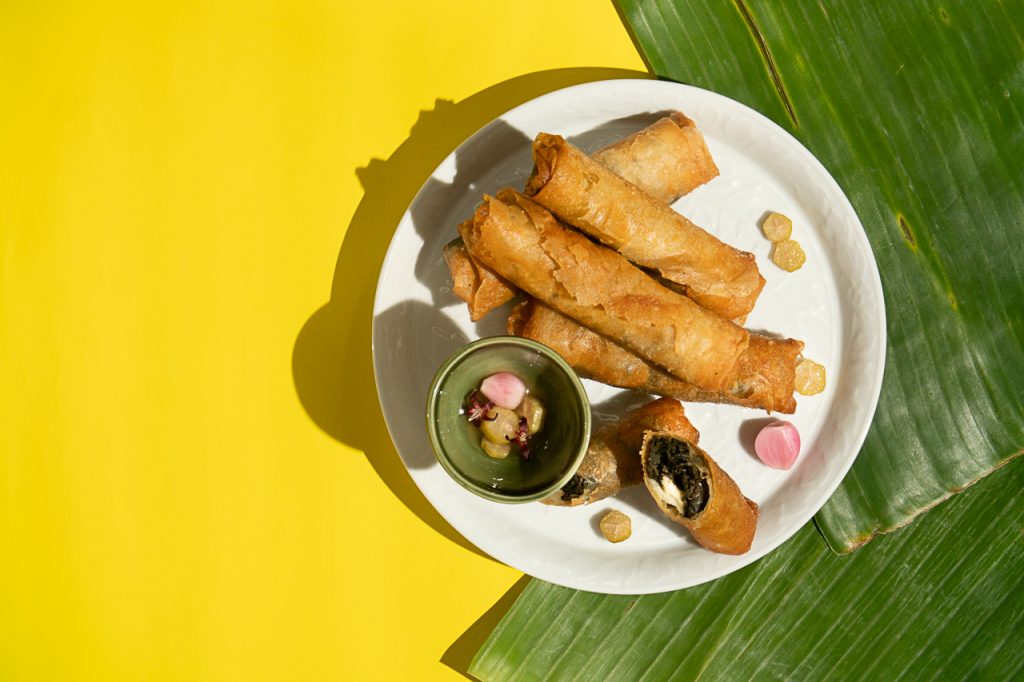 Laing is a meal on its own, but the Bicolano staple can also be used in more snack-y applications. Mixing some laing into your kwek-kwek batter and stuffing it into lumpia wrapper are two options we've come to love. They make great savory afternoon snacks, but could also serve as an appetizer for a meal. 
Another winner in the versatility category is cookies and cream. The childhood staple has gone through many iterations (one of the most popular being ice cream), but there's always room for more innovation and creativity. Putting it in pastillas, cheesecakes, and even puto are a few of our preferred methods, but we're all ears for more. 
Hummus is—and always will be—one of the top tier things you can ever eat (or at least it is in my book, anyway). The Mediterranean-Middle eastern dish is widely available, but the best and most cost effective way to enjoy it is after making it yourself. Which isn't a tall order. 
According to our associate editor, Christian San Jose, "All you need is a food processor, a good amount of chickpeas, and the ability to adjust accordingly using spices to your desired taste and consistency."
He's right, by the way.
And even if you don't have a food processor, mashing the chickpeas to the consistency of your liking is a fun, pre-snack activity (and a bit of a workout).
Vegetable chips are some of the hottest (and most confusingly expensive) snacks right now. I mean, they're just vegetables, right? The usual suspects include root crops like sweet potatoes, carrots, taro, and the like—but you can actually chippify (not a real word, sorry) just about anything. Some vegetables you should look into are okra, singkamas, and ampalaya—which is a South Asian snack staple.
You can deep fry, air fry, or simply bake them off in an oven until crisp. Now isn't that just fabulous?