San Nicolas is one of the oldest historical districts in the country. It's one of the areas where whispers of Old Manila still exist today, bearing witness to some of the most important parts of our history. Sadly, these most heritage areas have been subject to neglect and the passage of time.
The Chinatown district has been an important part of our history as a meeting point between Spanish and Chinese influence during the colonial era. It's also home to several unique and historically important buildings that have been, sadly, left to ruin.
Amid the growing call to preserve heritage areas, Instituto Cervantes wants to do its part.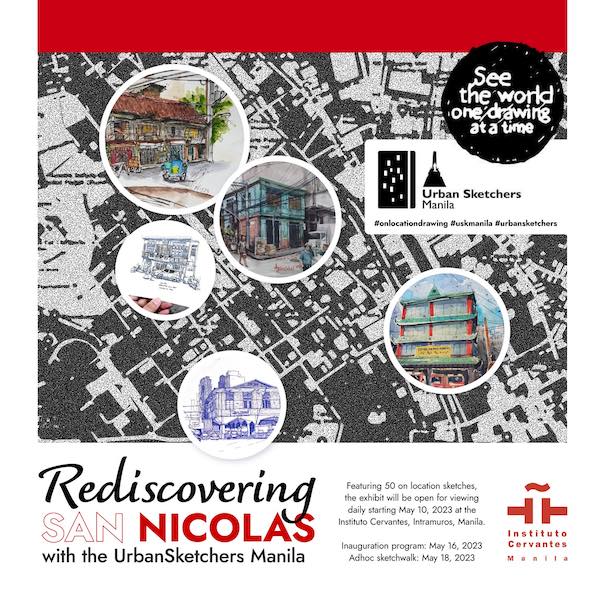 The organization is arranging a lecture and exhibit in order to help educate people about the value of San Nicolas. The lecture, "Trade and Revolution: Historical notes on the jeopardized district of San Nicolas in Manila" will discuss the historical and cultural importance of the district.
The exhibit, "San Nicolas through the eyes of the Urban Sketchers," will showcase the modern day beauty of the area as seen through the lens of artists. Urban Sketchers is a collective of artists that showcase the beauty of the country through their sketches. There will be over 40 works on display from different artists in the Urban Sketchers community.
The exhibit's opening and the lecture will take place on Tuesday, May 16 at 2 p.m. at the Instituto Cervantes center in Intramuros. The exhibit is open daily from 8:30 a.m. to 5: 30 p.m. until July 31. Admission to both the lecture and exhibit is free.
For more information, you can visit the Instituto Cervantes website.