Chao Chao's gyoza should be your new happy hour chow
This Osaka franchise is a two-time winner of best gyoza in Japan
info
Chao Chao Gyoza

Japanese

11 a.m. to 11 p.m.

₱

P1,000
If a franchise comes with a "two-time winner of best gyoza in Japan" honor affixed to its name, it most certainly has the spunk to live up to expectations. And in Manila where the market's response to less-than-stellar grub has been rough, this Osaka institution gets a chance to flesh out its concept with a bevy of robust offerings.
Chao Chao Gyoza features an unobtrusive collection of gyoza perfected through Japanese owner Kengo Nishi's long history of manufacturing dumplings. After setting up its first outlet in 1999, a 14-seater space in Umeda, Chao Chao Gyoza has comfortably moved up its gears to expand all over Japan (Fukuoka, their biggest, accommodates up to 50), Hong Kong (Amoy Street in Wan Chai), and the Philippines.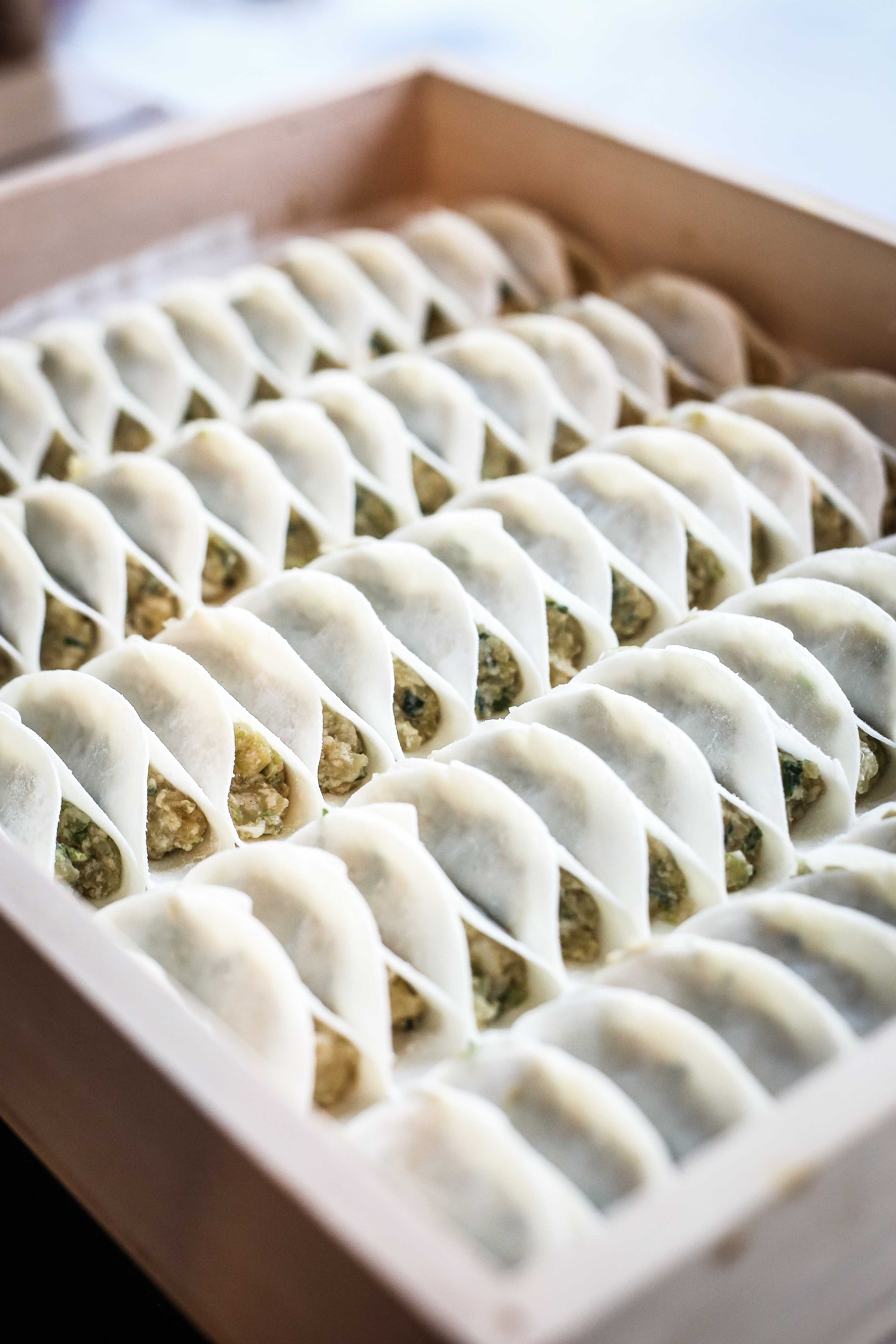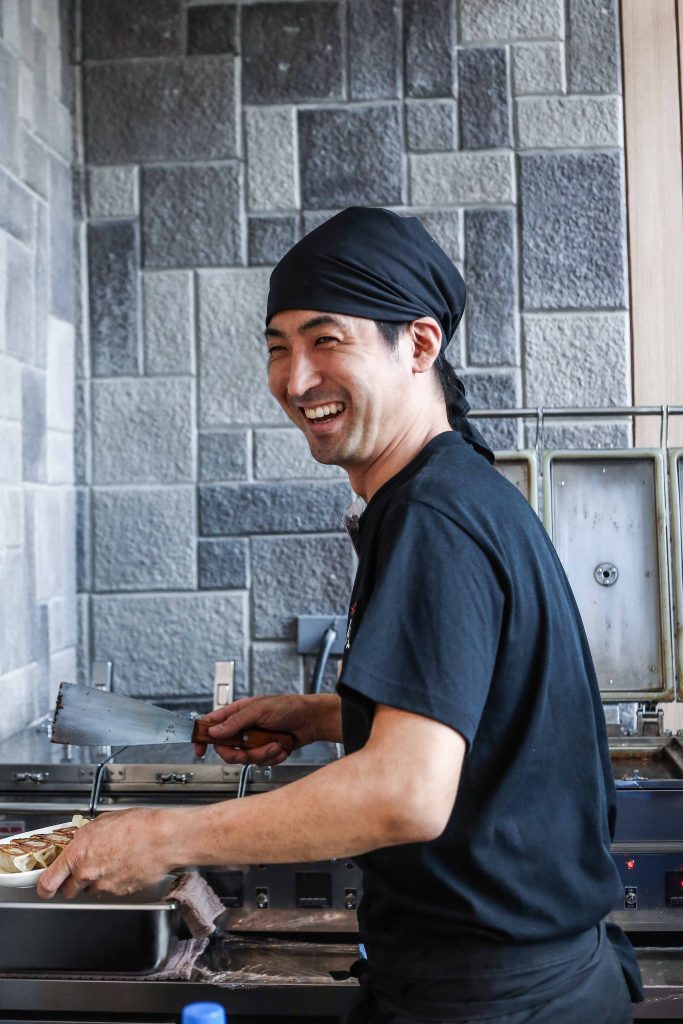 Such expansions might seem like a risky move but as Chao Chao Gyoza's steadfastness shows, its signature gyoza remains an absolute treat. What's more, it makes for a different kind of experience with eight little dumplings strung together to form a distinct block.
On one side sits the row of juicy, gingerly folded dumplings filled with pork and cabbage, however, it's the presence of the delicate wafer-like crunch on the other side that transforms the gyoza into an addictive bite that's equal parts crisp and moist.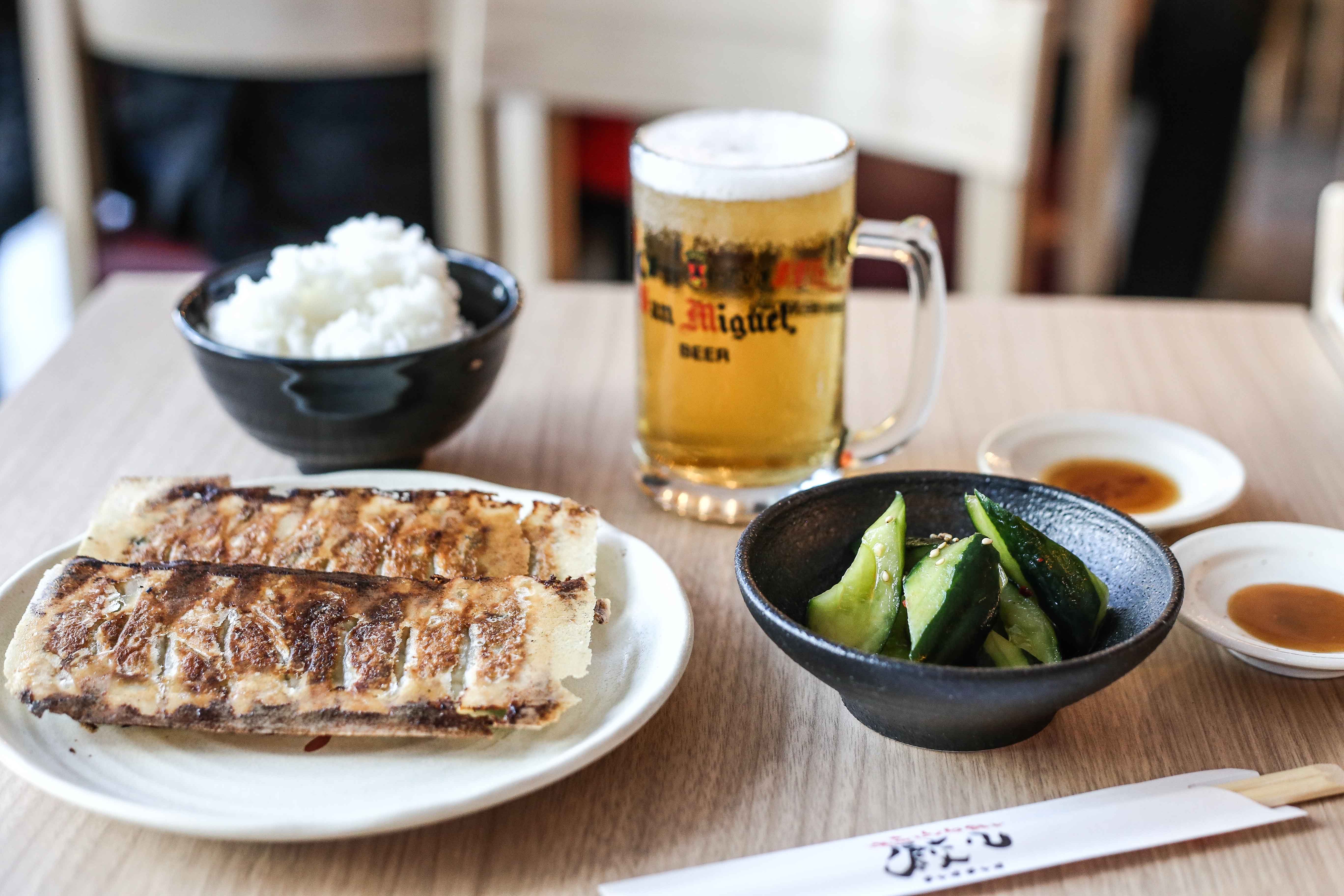 It's the result of a cooking method utilized in Japan, says visiting chef Tomohiro Otsuka, where the gyoza blocks are lined up on a special griddle then bathed in a sago starch mixture he calls 'chao water.' It's then closed immediately to let the steam and griddle cook it evenly for five to six minutes. Pair it with ice-cold draft beer or any of the available condiments—dumpling soy sauce, miso, karashi miso paste, and chili oil—and the product of Japanese precision comes alive.
What's also great about Chao Chao Gyoza is that it allows the signature dish to blossom without losing the value of its 10 other varieties. There's the lovely Long Stick Crab and Shrimp Gyoza, the subtly pleasant Mushroom Gyoza, and the minty Shiso Green Perilla Gyoza, which offer a refreshing counterbalance to the meat-heavy menu.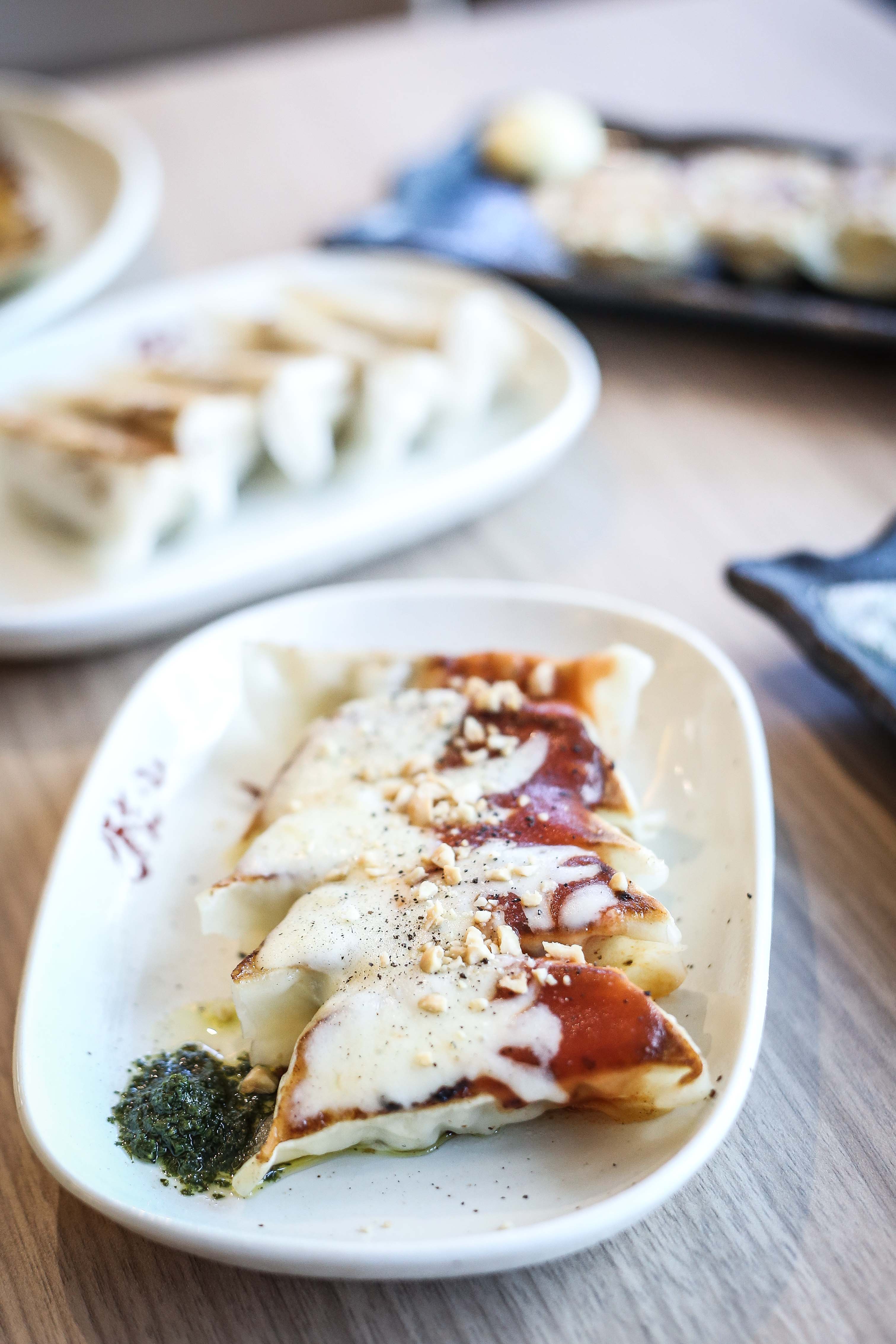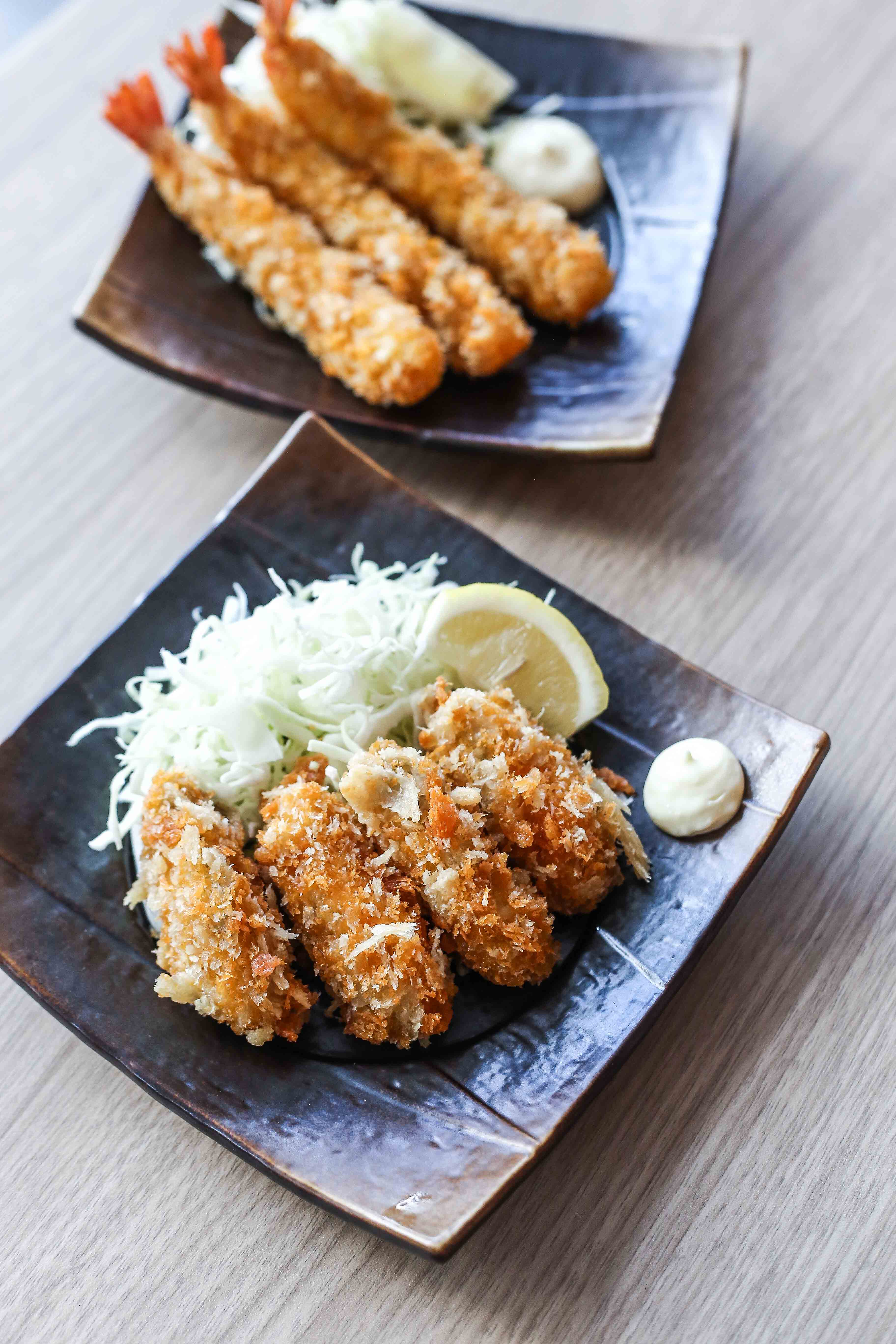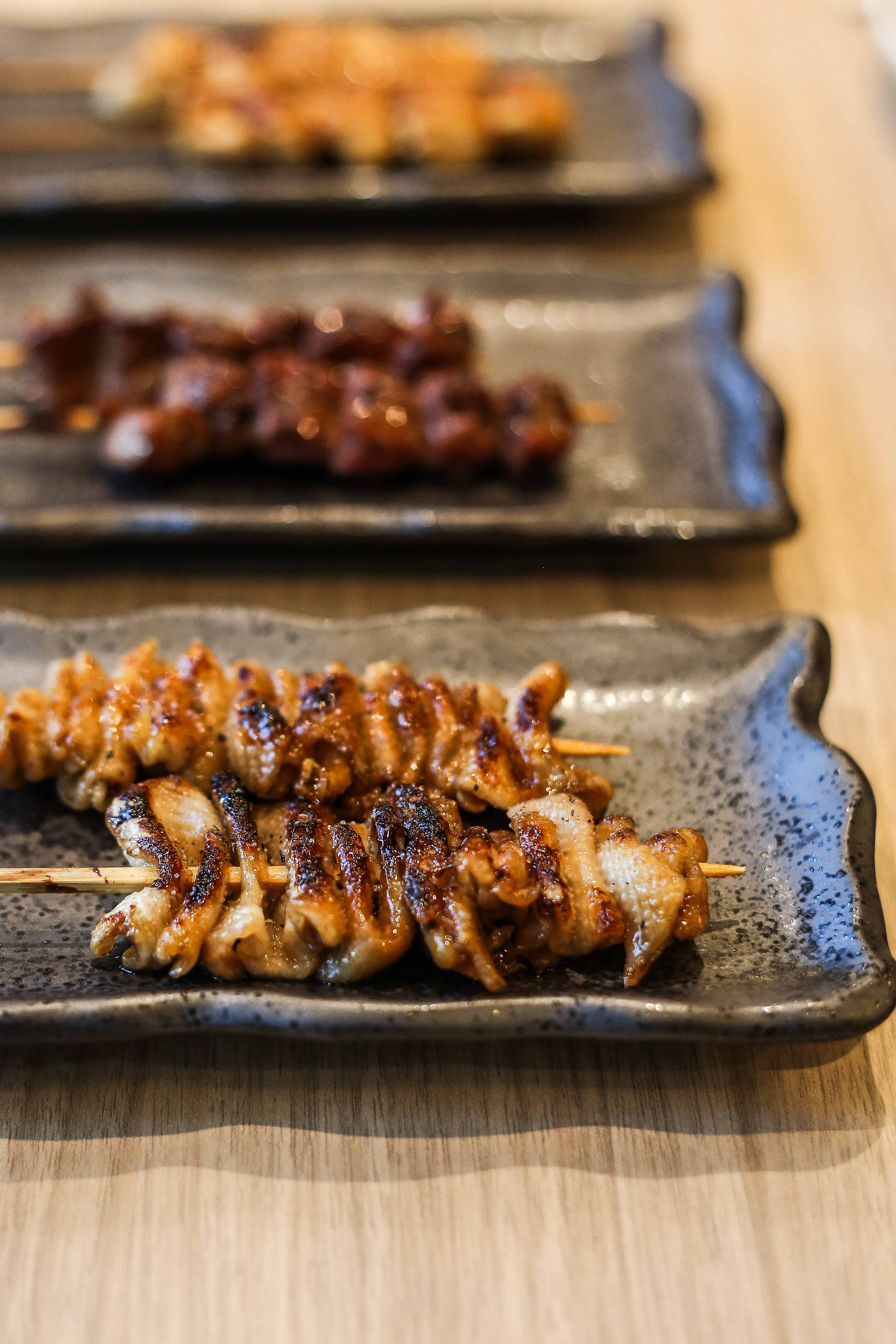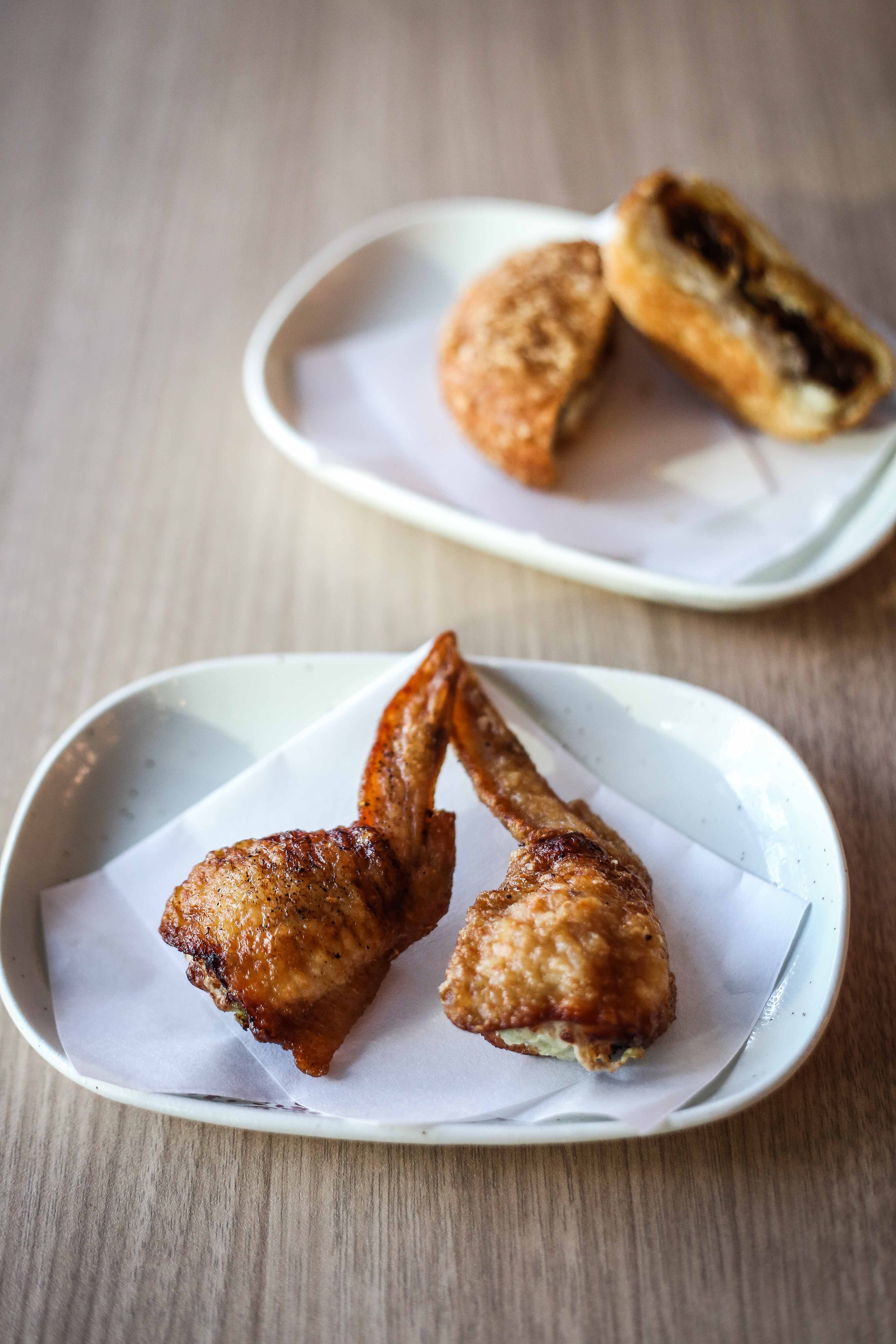 While the Onion Gyoza with the Grated Yam and Wasabi lends a contrasting creamy mouthfeel, its kid-friendly counterpart, the Tomato Sauce and Mozzarella, as well as the Ebi Fry and Tako Karaage are replete with just enough richness and texture to keep things interesting.
The moments of innovation, though few and far between, are beautifully understated like its gyoza-stuffed chicken wings and chocolate gyoza dessert. The Manila outlet also added several yakitori and karaage items, which still feels in the same vein as Chao Chao Gyoza's bar chow vibe—though the sticks come across as a bit wishy-washy and mundane.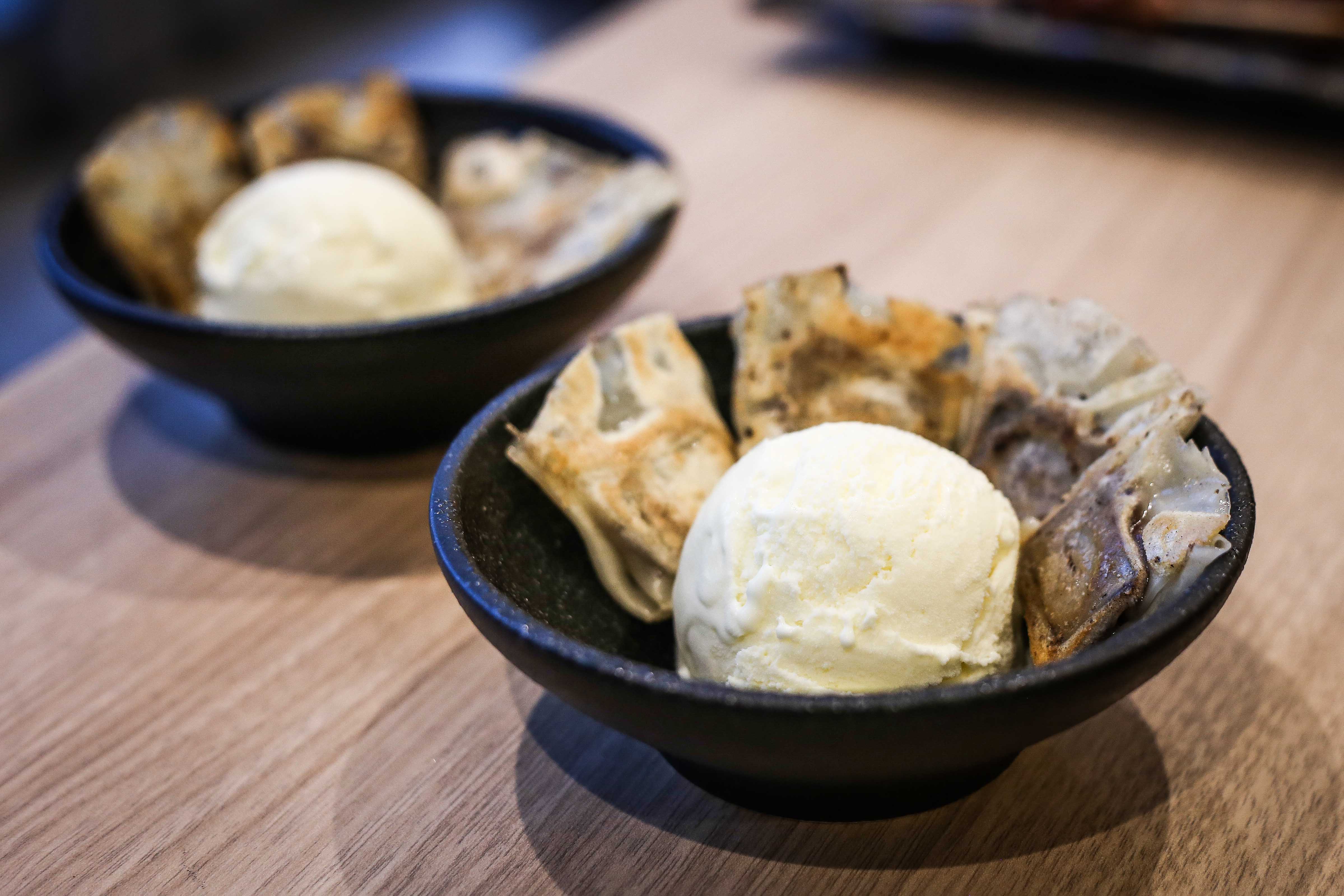 So does Japan's best gyoza have a place in Manila? Perhaps, if one considers the interest the store attracted among BPO employees even before opening. In lesser hands, this could easily fall into ill-defined filler category, but Chao Chao Gyoza's flair for bite-size cuisine is hard to ignore. And that's just a smattering of gyoza, beer, and lots of joy in between.
Read more:
Tendon Kohaku schools us on how to prepare the perfect tempura
This izakaya shows us what progressive Japanese cuisine looks like
Yushoken and Mendokoro owner opens Japanese concept in a Mazda dealership
TAGS: chao chao gyoza gyoza japan karaage manila nolisoliph osaka yakitori
WHY GO?
The Chao Chao Gyoza Winning Set makes for a filling, after-work meal. For a more refreshing take on the fried dumpling, try the Shiso Green Perilla Gyoza, which in addition to the regular gyoza fillings, has mildly minty shiso perilla leaves mixed in.
MENU