For PappaRam Malaysian Kitchen, fusion is not an option
PappaRam adds color to the growing Southeast Asian restaurant scene in Manila
info
PappaRam Malaysian Kitchen

Malaysian

11 a.m. to 11 p.m.

0999-7870812

₱

P150 to P300
Standing along the long stretch of J.P. Rizal, PappaRam Malaysian Kitchen is a nondescript establishment. If you are not attentive enough, you might miss the restaurant.
Inside, however, it has a maximalist appeal, the walls adorned with little objects from Malaysia: a portrait of the country's father of independence Tunku Abdul Rahman, Malaysian stamps, and a photo of the popular Federal Court of Malaysia.
A brainchild of chef Ramzu Nasri, PappaRam started in November 2015 in Pasig as a small home-based business. Back then, Nasri would just cook and simply give the food away to his neighbors. Early this year, Nasri and his wife Marianne decided to operate in Marikina.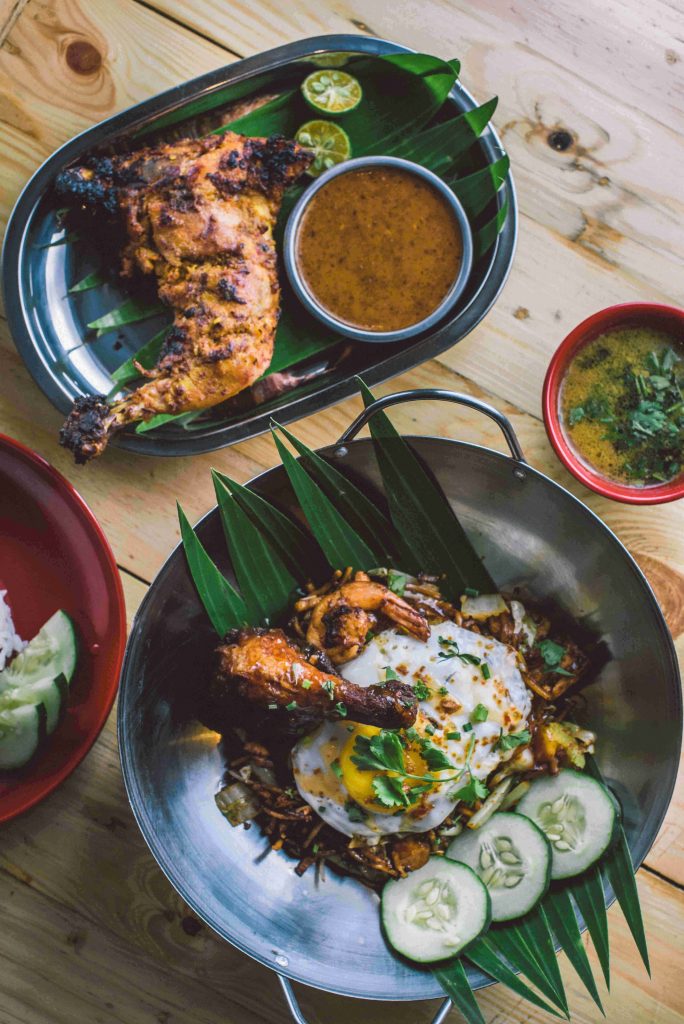 Malaysia is 1,477 miles away from the Philippines, but Nasri suggests that Malaysian cuisine is not too different from Filipino cuisine. "You use a lot of coconut milk, we use a lot of coconut milk, too," he illustrates. In fact, he already finds almost 80 percent of the spices he needs here. The rest are imported from Malaysia.
Nasri presents a series of dishes akin to Filipino favorites as well. The Mee Jawa Special is an egg noodle dish swimming in gravy made of sweet potatoes. It resembles pancit palabok, and while on the sweeter side, it is not cloying. He also presents Malaysian-style inasal, which, unlike the usual inasal, has the chicken marinating in 15 different spices overnight before hitting the grill. The result is meat that is a bit dry outside, but tender and savory inside.
The Roti Boom, on the other hand, is a sweet offering derived from Malaysian cuisine's Indian influences. It's a chewy, butter-filled flat bread served hot and meant to be dipped in vanilla ice cream. The bread is a reminder of merienda favorite ensaymada.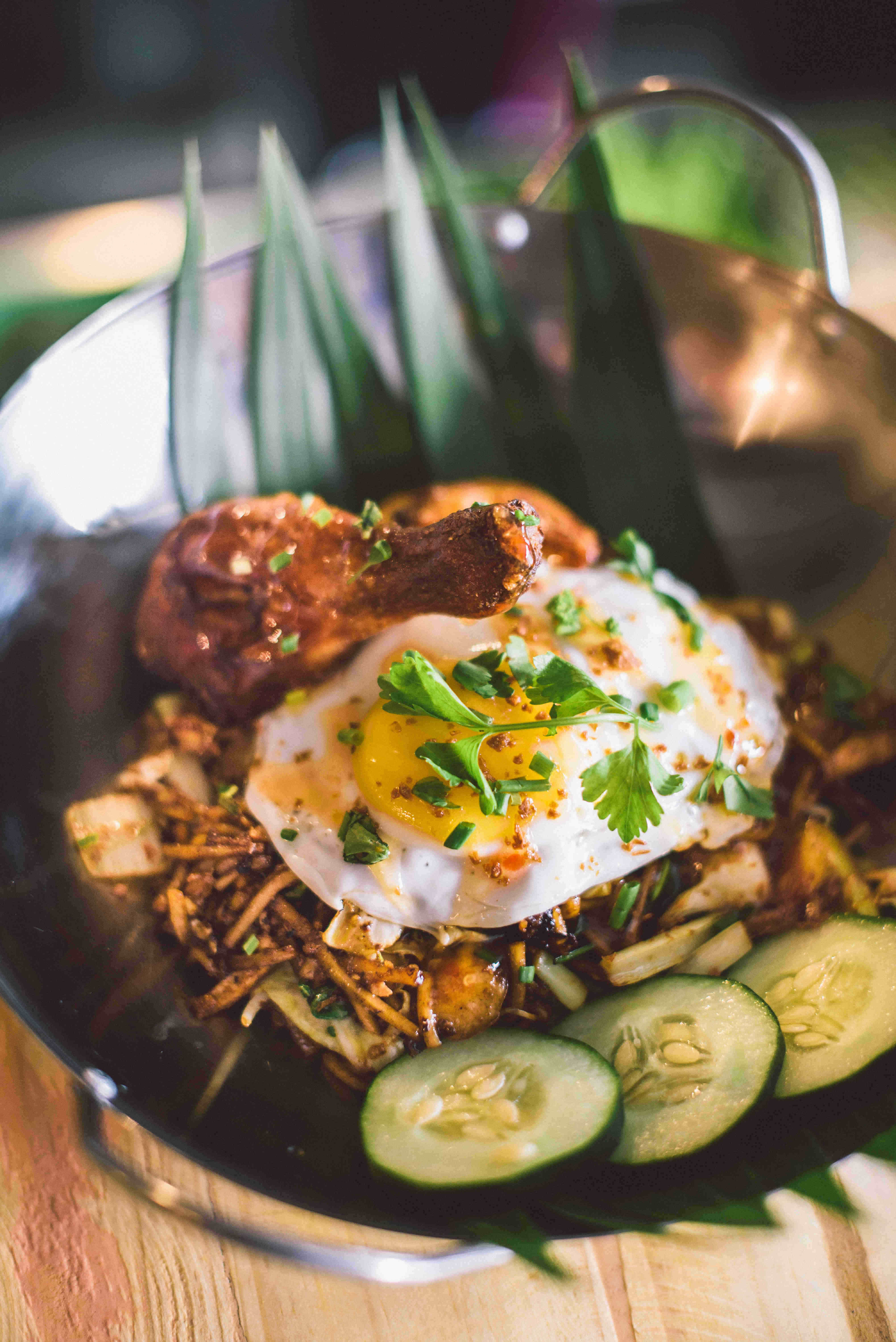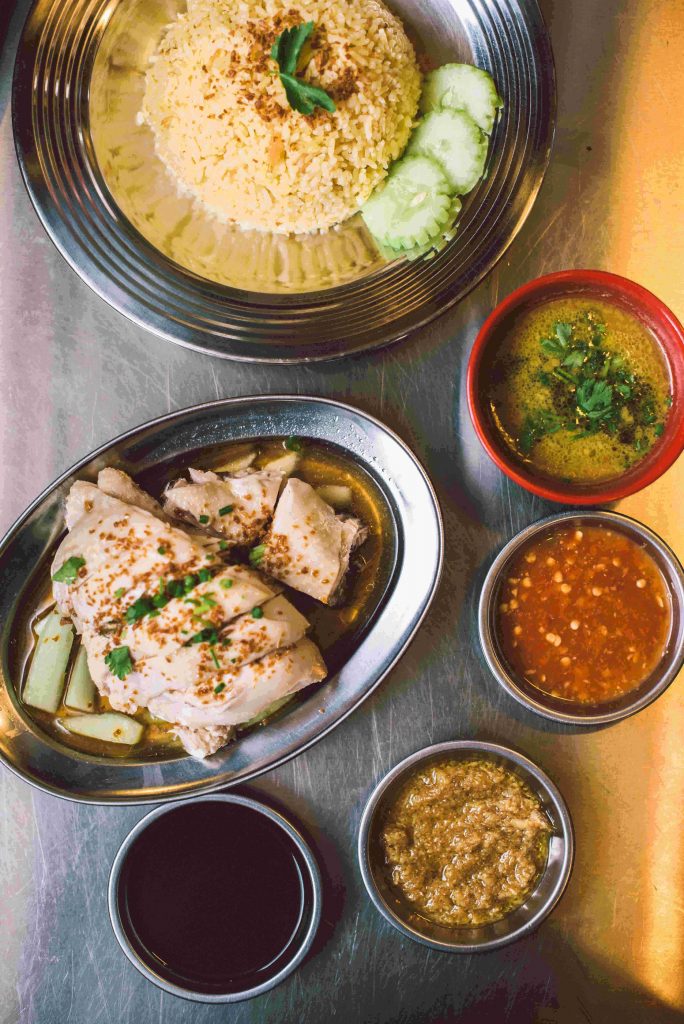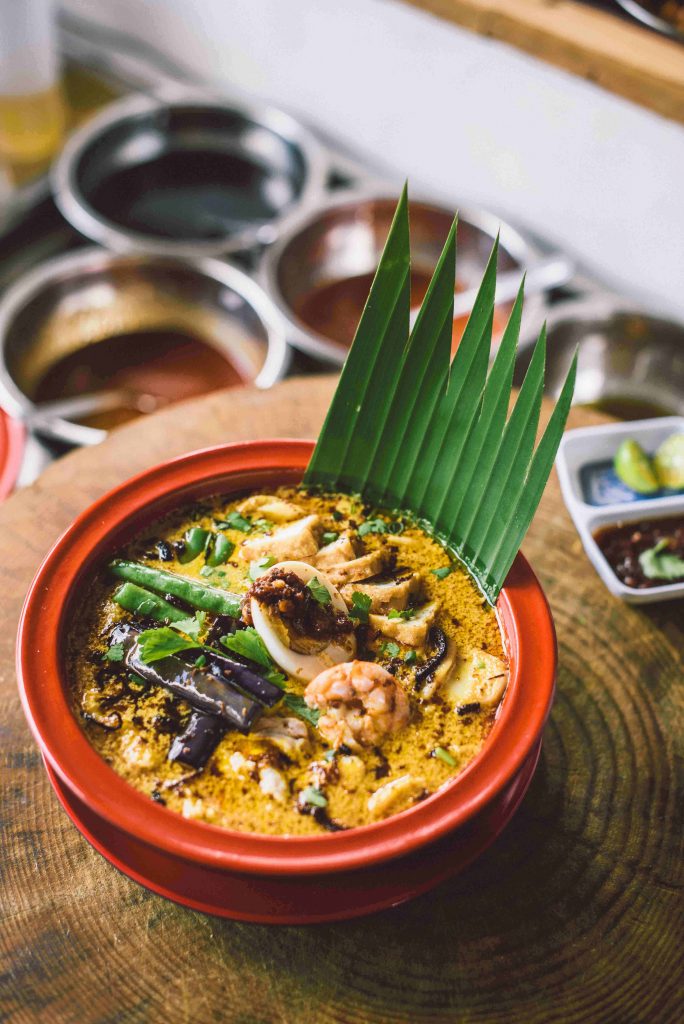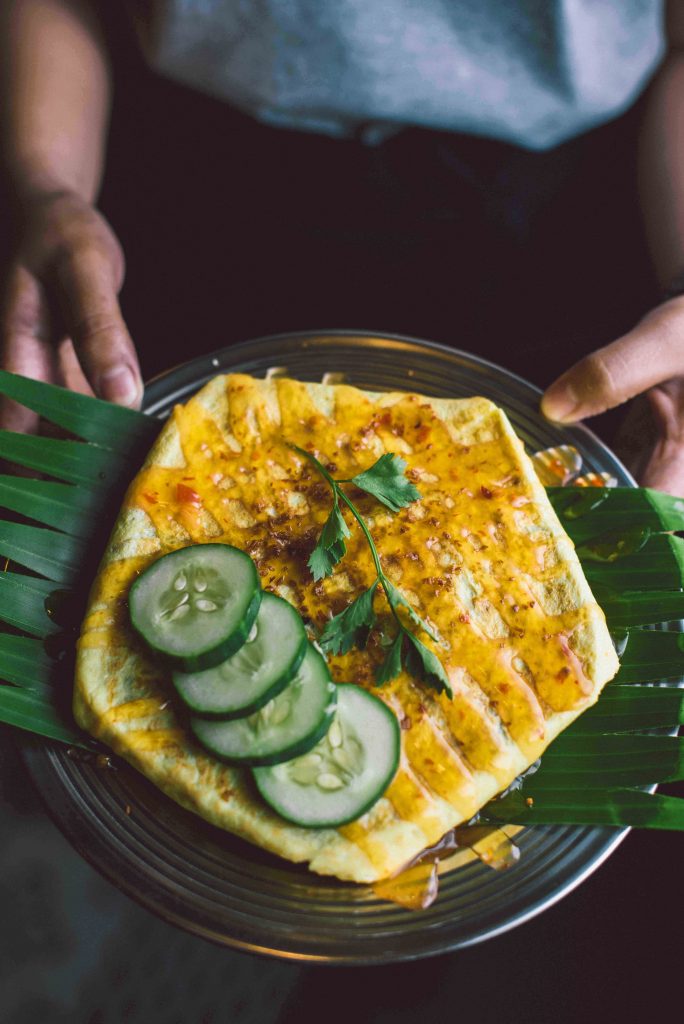 Nasri recalls growing up in Malaysia amid an abundance of hawker stalls that serve his favorite dish Nasi Lemak, considered their national dish. Cucumbers, peanuts, anchovies, sambal, and chicken surround an immaculate mound of rice cooked in coconut milk. As it is at the center of the plate, the rice is truly the star of this dish. It's sticky and sweet, similar to our suman.
For Nasri, the goal is to bring that similar experience to Manila through PappaRam. Although Nasri caters to different diners now, he doesn't want to change the recipes just to appeal to the local palate. "When customers come in, I want them to experience real Malaysian cuisine," he says. "My philosophy is that we cannot do fusion. This is part of our history and it should be passed on to the next generation."
This story was originally published in Northern Living, April 2017.
TAGS: Malaysian nasi lemak nolisoliph papparam roti sambal suman
WHY GO?
PappaRam has its fair share of savory dishes, but go here for the sweet Roti Boom. It's a buttery bread with vanilla ice cream on the side.
MENU