Nono's is the new contender in the fried chicken wars
They've perfected crispy chicken skin
info
Nono's

Comfort Food

Monday to Thursday, 11 a.m. to 9 p.m. Friday to Sunday, 10 a.m. to 10 p.m.

₱

P500
Fried chicken is an easy favorite among any age group. Whether children or adults, the dish is always relevant. With our obsession for chicken, there have been lots of culinary undertakings done to give a new spin to the it. However, there's nothing like home-cooked fried chicken. And that is what chef Baba Ibazeta-Benedicto does at Nono's.
"We really wanted to have good fried chicken, because Filipinos love [it]," Ibazeta-Benedicto says. Nono's Homestyle Fried Chicken is simple. On a wooden platter, the chicken is served with either rice or a combination of dinner rolls, potato fries, and corn on cob. Bite on the de-boned chicken thigh and the resulting crackle reveals its crispiness. Marinated in 12 herbs, the chicken is juicy and flavorful. "It took 20 times before we got it right," she reveals that the secret behind a really crispy fried chicken is in the consistency of the cooking oil's temperature.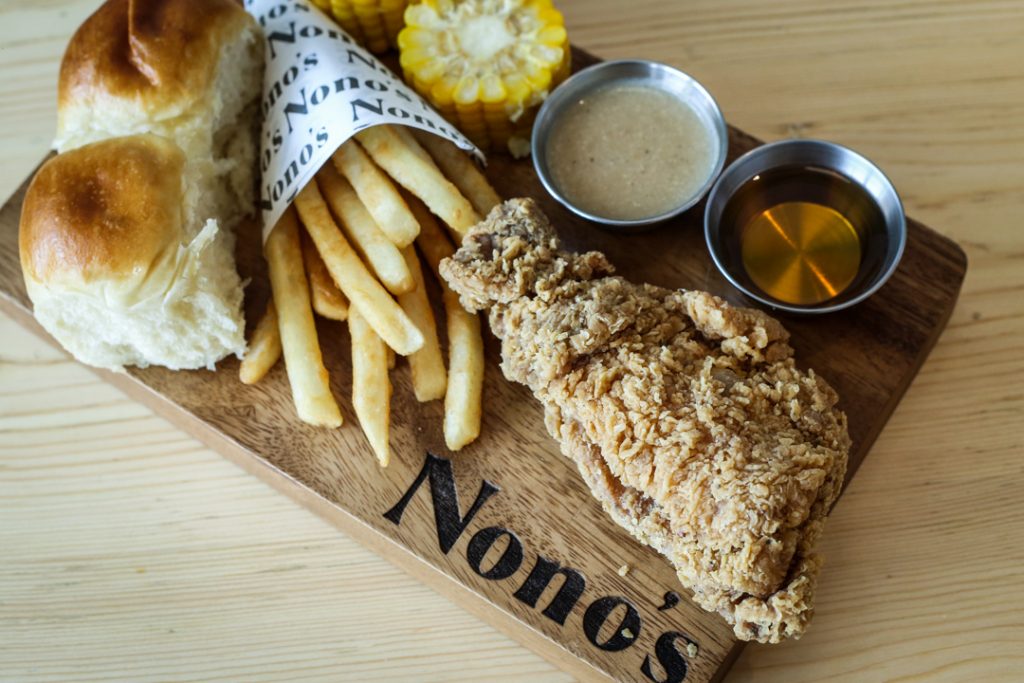 Unlike other restaurants that serve fried chicken, Nono's doesn't only offer the usual gravy nor special sauces. Instead, Ibazeta-Benedicto provides a homey twist with the addition of honey. The gravy that comes with the chicken is herby rather than peppery. When combined with the honey, the dip becomes a marriage between various flavors: sweet, savory, and herby.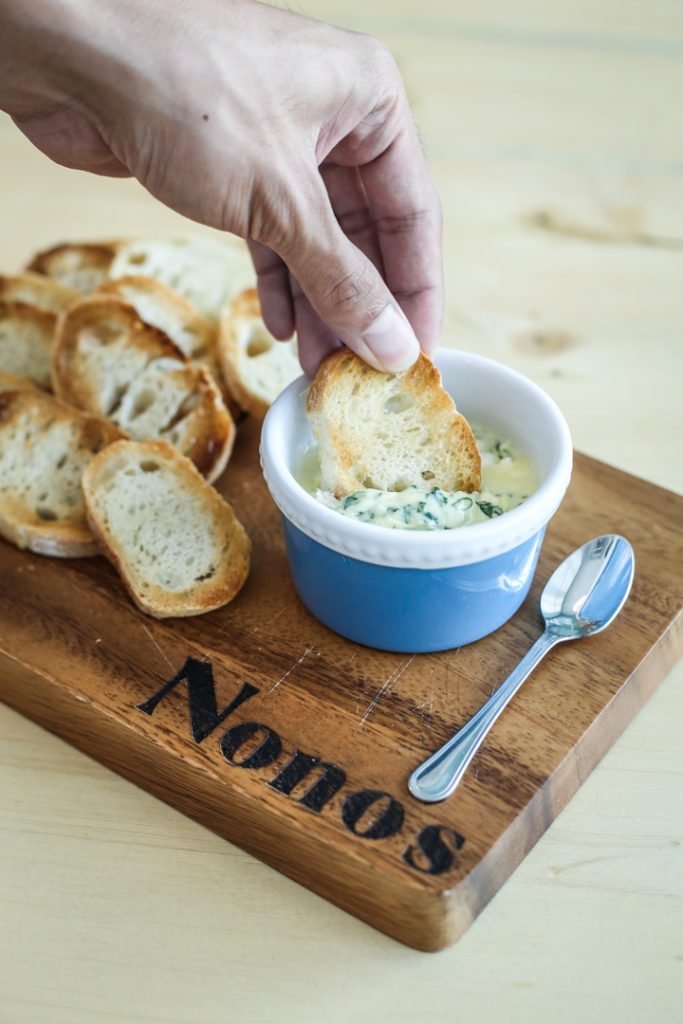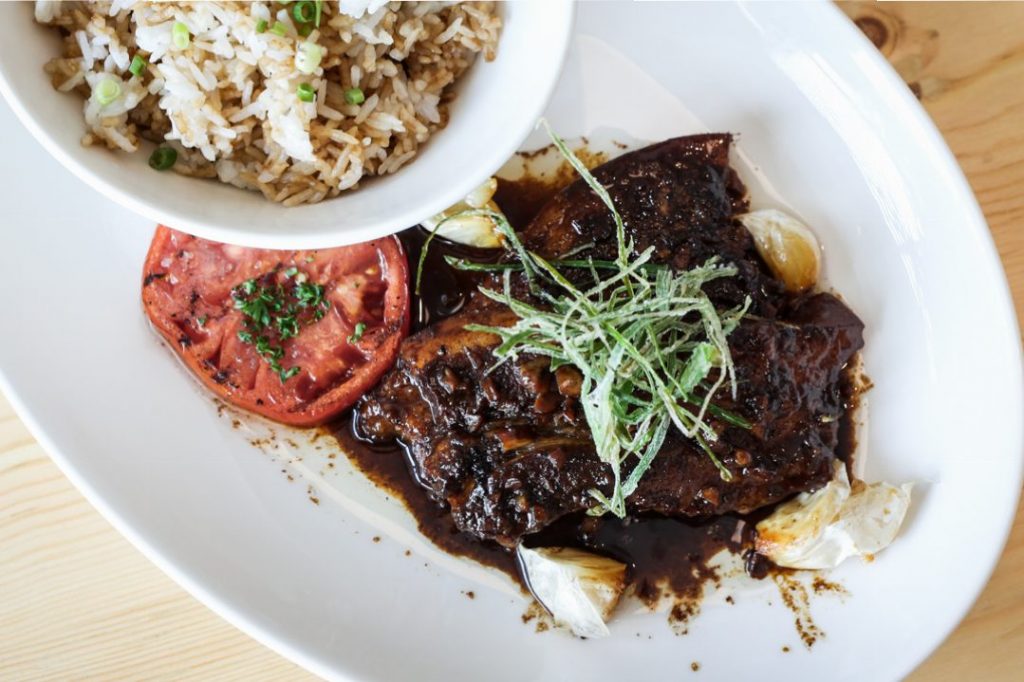 Nono's also serves all-day breakfast. "I never skip it and I always look forward to it," Ibazeta-Benedicto, a breakfast lover, says. One of the breakfast items they offer here is the Eggs Benedict. The filling is composed of smoked maple ham, poached egg, and hollandaise sauce. Instead of using English muffins, Nono's uses focaccia, which has a similar texture to pizza dough.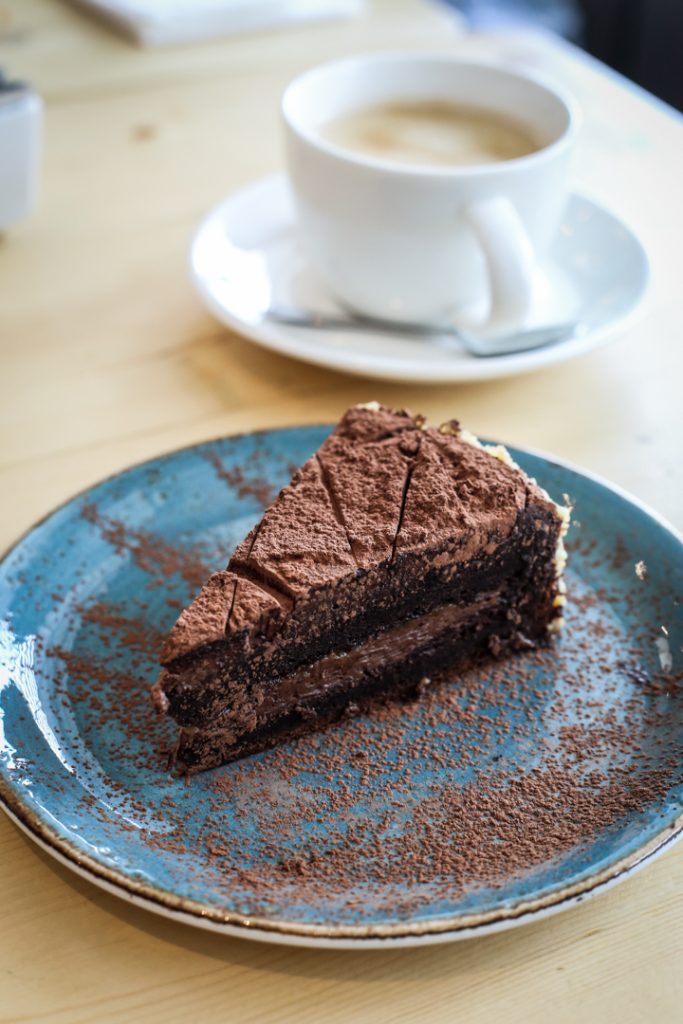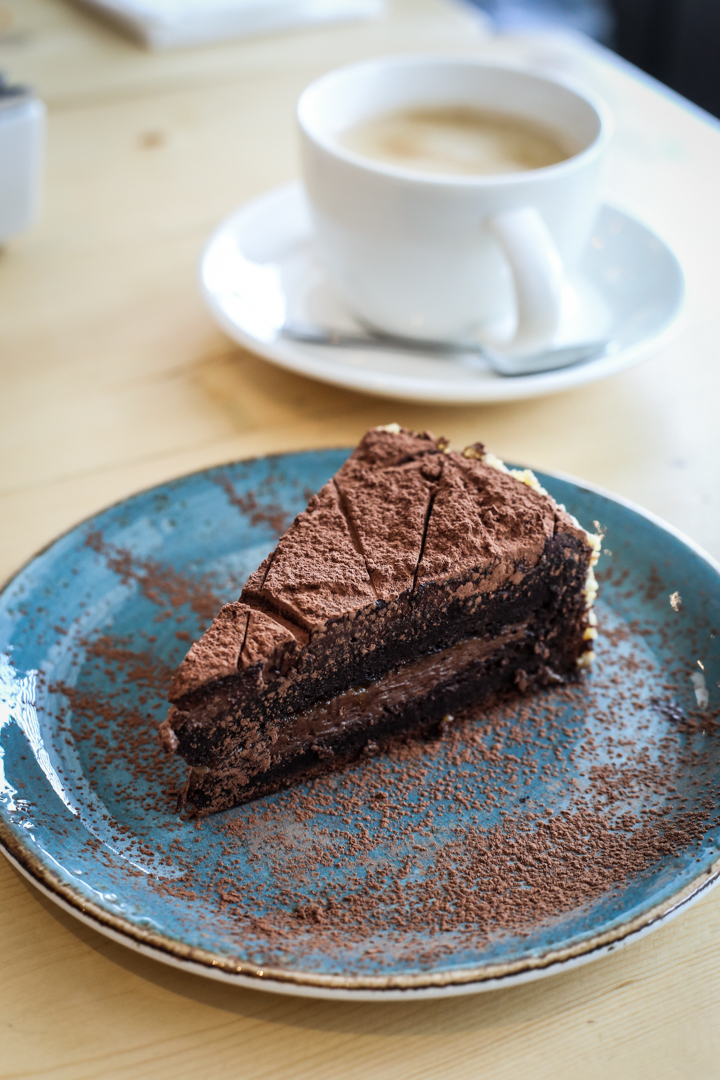 Before Nono's, Ibazeta-Benedicto focused on her cakes and pastries at Classic Confections. At Nono's, Classic Confections' decadent offerings are also served. Cap off your meal with the cake that started it all: Nono's Chocolate Oblivion. The cake was first sampled by her father Nono. "What are you going to call this cake?" he asked. Jokingly, she answered that she would name it after him. Her father boasted it among his friends and the cake was born.
The cake may look dense but in truth, the cake is lightweight. It's a an airy chocolate soufflé cake, layered with whipped cream and garnished with walnuts and praline bits on the side. Although sweet, the chocolate isn't cloying. It's cold and light inside the mouth.
Whether your comfort food is in the form of pasta, adobo, sweets, breakfast meals, or fried chicken, there's definitely an option for you here at Nono's.
TAGS: breakfast Chef Baba Ibazeta-Benedicto fried chicken Nono's
WHY GO?
If you're not in for the fried chicken, Nono's makes delicious pork belly adobo with balsamic vinegar.
MENU