Know the right beer for you at Joe's Brew
They offer a beer flight to help you decide
info
Joe's Brew

5 p.m. to 11 p.m. Tuesdays to Sundays

₱

P300
Craft beer has been around the Philippines for quite some time. The community of craft brewers is continuously growing and slowly but surely gaining a following among the regular Filipino beer drinkers.
"We wanted to reach out to the beer drinking community," says Jhoven Ortañez of Joe's Brew. Apart from building a bigger brewery (from a home setup), siblings Joey, Marco, and Mica Viray decided on opening a tasting room with hopes to further promote craft beer in Manila. Tucked in the humble Poblacion community—just right beside Holy Smokes—is the Joe's Brew tasting room.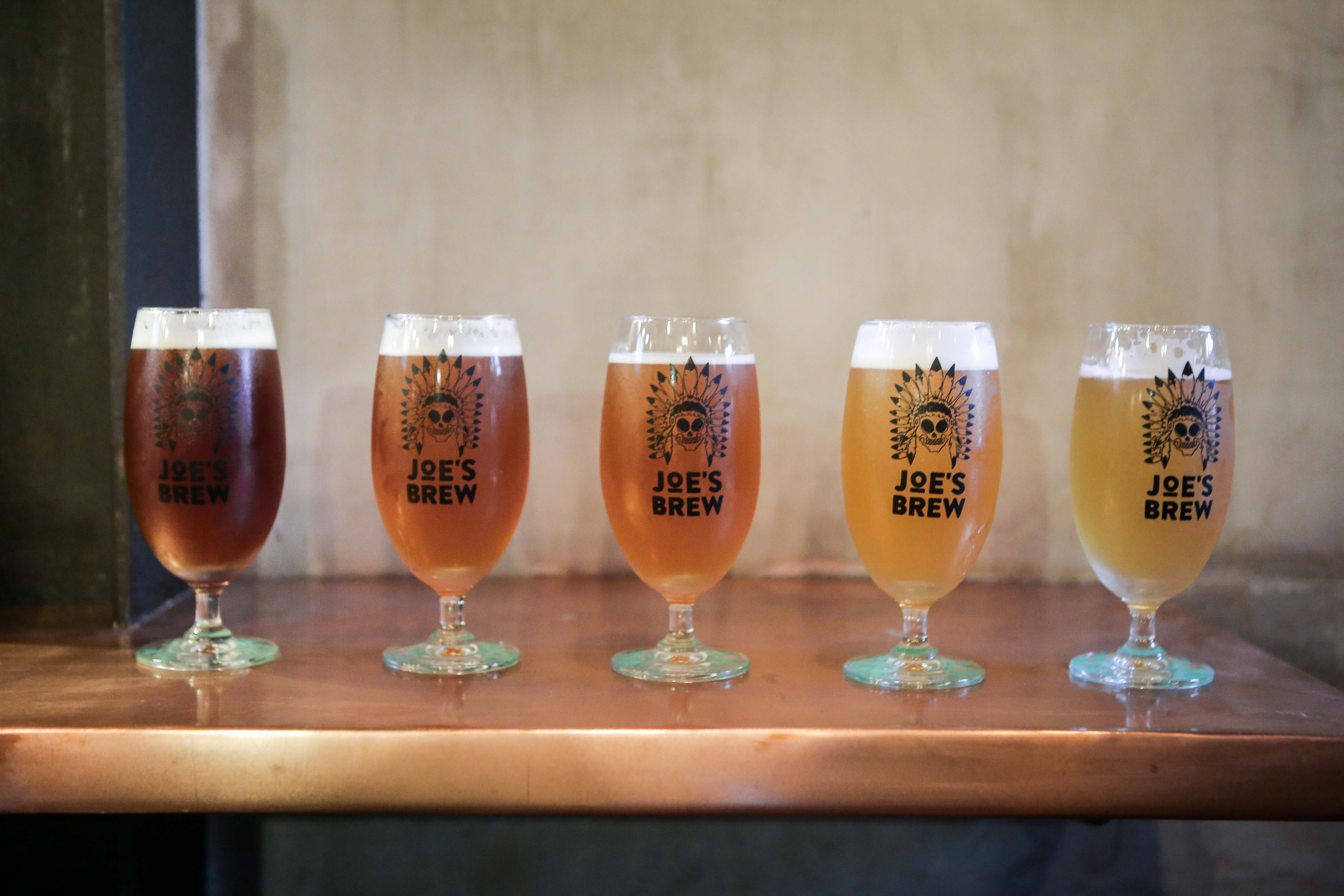 They have six beers on tap; one is reserved for the special brew of the month. Last March, they offered the Poblacion craft beer. It's a light tasting beer compared to their regular medium to full bodied beers. For this one, resident brewer Joey Viray used only local ingredients.
"If somebody wants to broaden their horizon with beer and step out of their comfort zone, craft beer is an art in itself. It is a refined form of what the commercial beer drinkers are so used to drinking," explains Ortañez. So, here's the low-down to understand Joe's Brew beer better.
All Joe's Brew beers are ales
Beers are basically categorized into lagers or ales, depending on the kind of yeast used. Ales are said to be the more versatile kind. Their Fish Rider Pale Ale and Soothsayer Pale Ale are both mixed with citrus fruits such as orange, grape fruit, and even passion fruit. If you are looking for an introductory craft beer, the Sierra Madre Wheat Ale is easy on the Filipino palate. It's the lighter tasting beer with 5 percent ABV.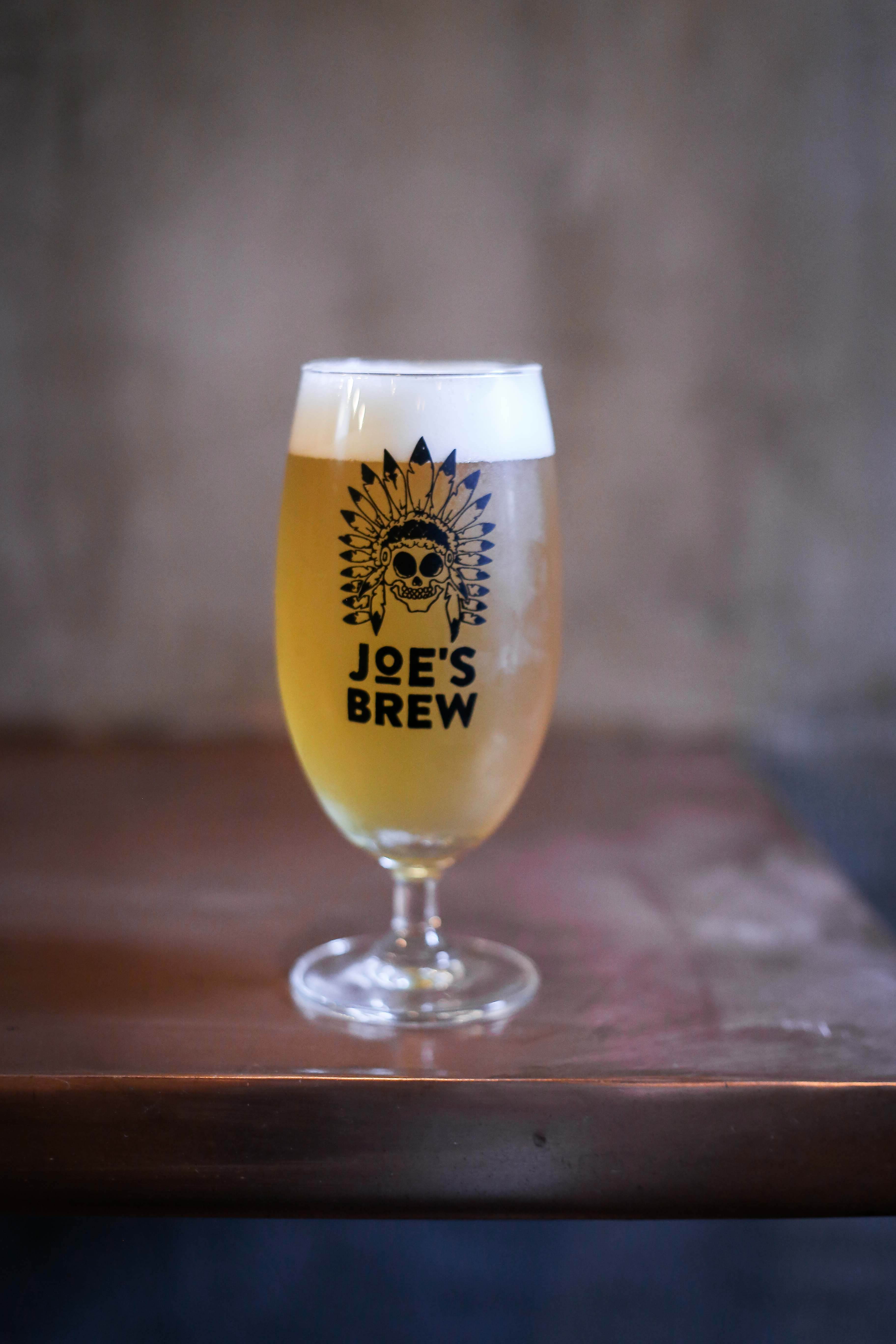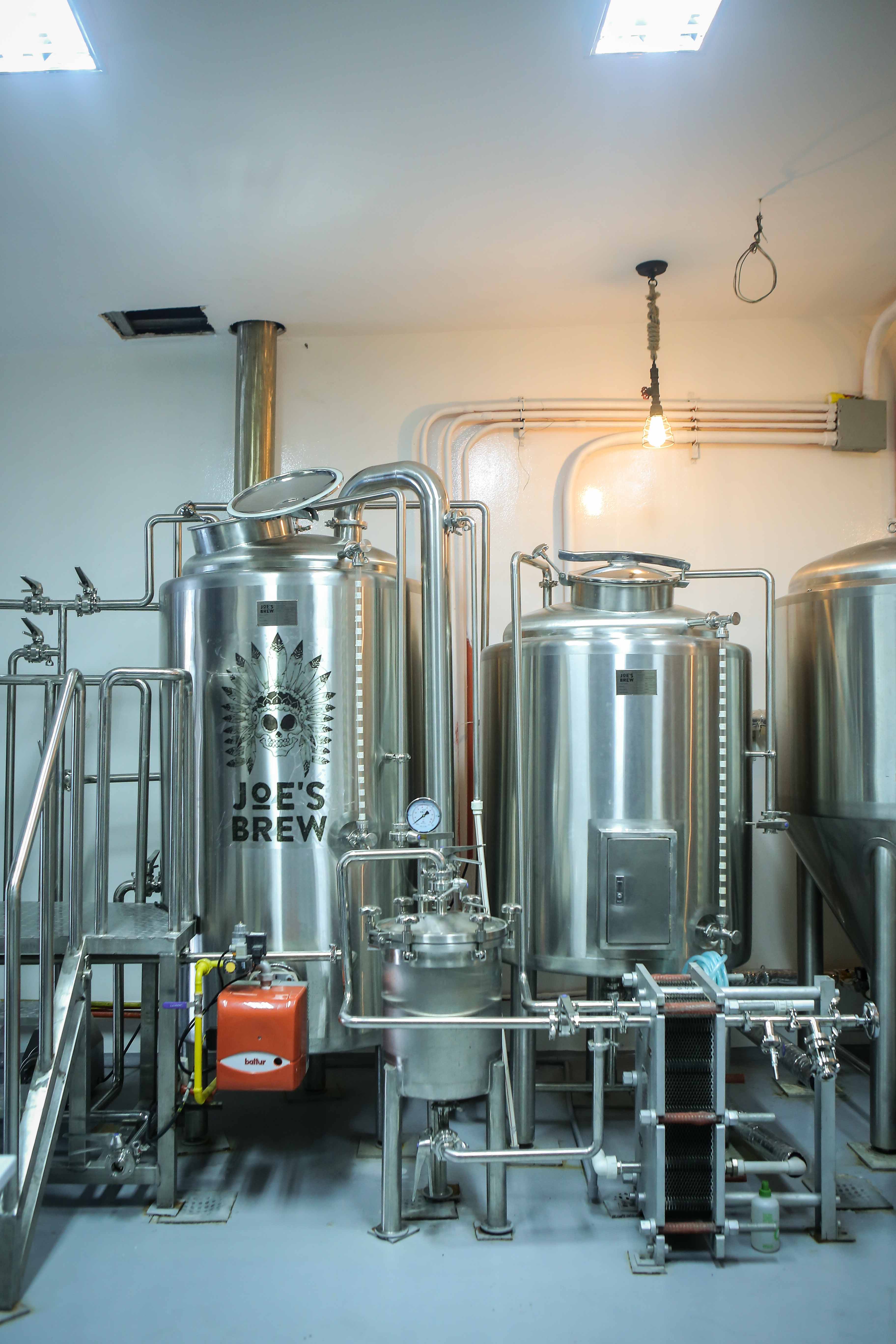 They offer double IPA beer
IPA stands for Indian Pale Ales. It is stronger than the regular pale ales but still have hints of citrus flavor. The first and milder beer is the 34th Pursuit IPA. Inspired by brewmaster Joey's grandfather who is a pilot during the World War II, he concocted this light amber colored beer with 6.8 percent alcohol content. Sun Sweeper Double IPA is the strongest of their beer selection with 7.2 percent alcohol content.
Order a beer flight if still undecided
If you can't decide or you want to explore the different varieties yourself, Joe's Brew offers a beer flight, consisting of four 150 ml glasses of your choice. It's good to share and even pair with bar chow from Holy Smokes.
Joe's Brew also offers other spirits by the bottle. In addition, there are plans to offer craft beer and whiskey pairings. For now, you can visit the brewery every month for their special craft brew.
TAGS: beer craft beer Joe's Brew makati Poblacion
WHY GO?
Joe's Brew houses an assortment of craft beers that will suit any beer-lover's taste.
MENU