Make Little Owl Café your morning and evening nook
They serve breakfast and cocktails all day
info
Little Owl Café

All-day Breakfast

Monda to Saturday, 11 a.m. to 11 p.m. Sunday, 9 a.m. to 9 p.m.

501-2036

₱

P200 to P500
A discreet corner along Broadway Ave. is home to Little Owl Café. Originally intended for Lola Food Group's commissary, the group figured that there is enough space to establish a restaurant where they can serve dishes that cannot be included in Lola Café + Bar's menu.
Little Owl has the same homey vibe of Lola Café. In fact, the structure is actually an old house and the group retained the layout of the home like the flooring of the function room along with the stairs. According to Lola Food Group's marketing associate Charlyn Mondejar, their goal for Little Owl is "to provide a refuge" to individuals who need a workspace away from the office or to those who just want to chill.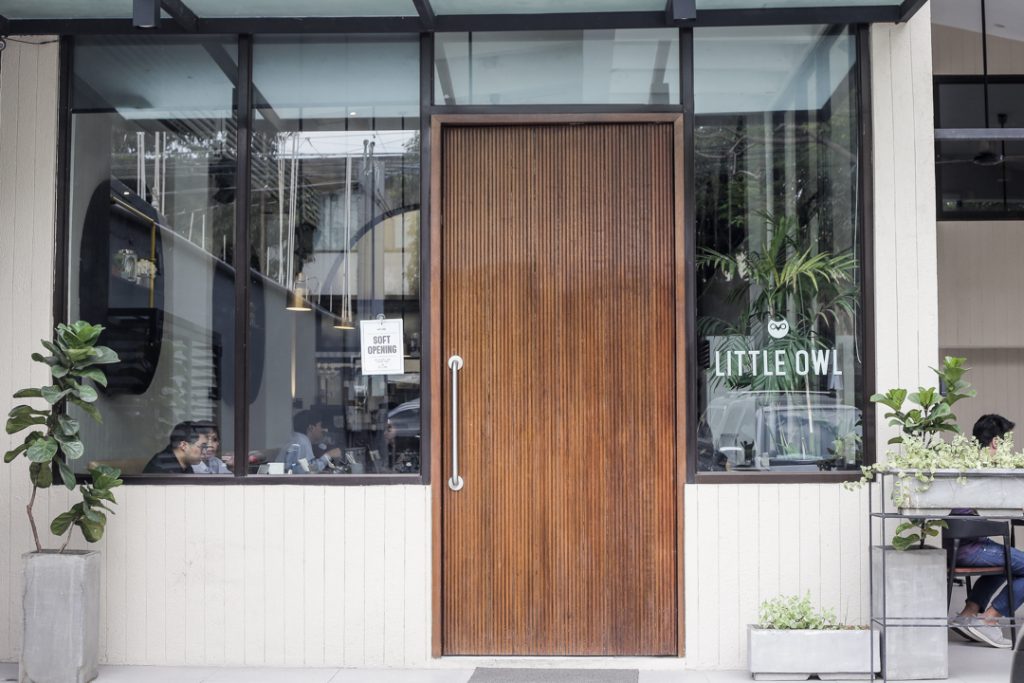 Little Owl serves both Western and Filipino breakfast favorites in big servings. If you're craving for a complete Filipino breakfast, try their beef brisket tapa. The tender slices of beef brisket are basted in a sweet, savory sauce. Like the ubiquitous tapsilog, enjoy the beef brisket with rice and egg. If you prefer a lighter dish, opt for Little Owl's Chicken N' Waffle. The waffle is on the chewy side, while the buttermilk chicken has crispy skin with tender meat. On the side, you can munch on their shoestring fries.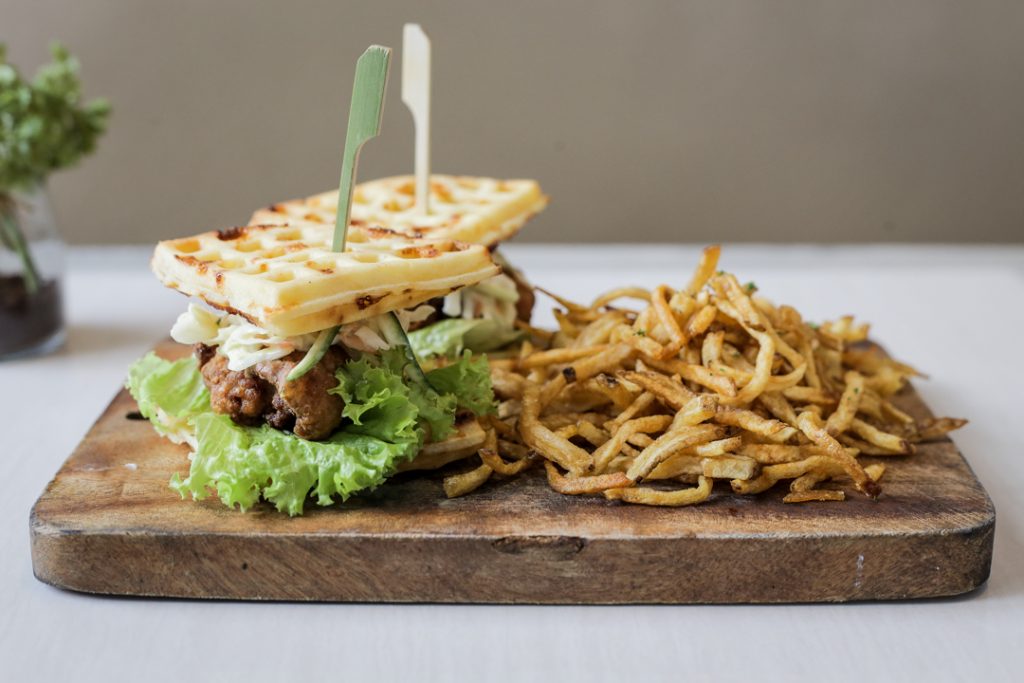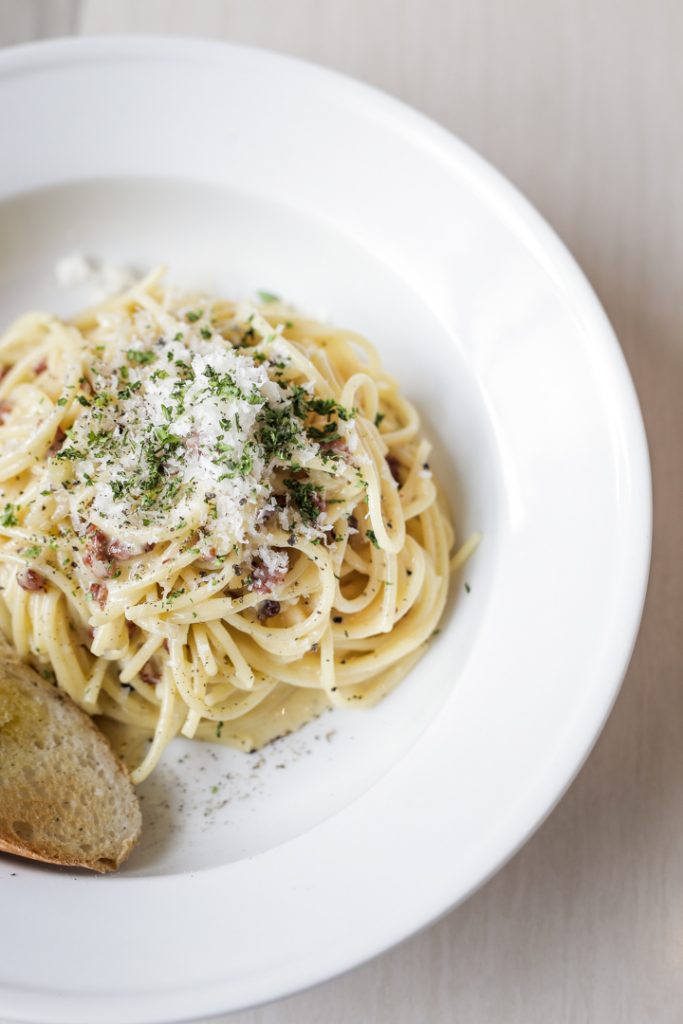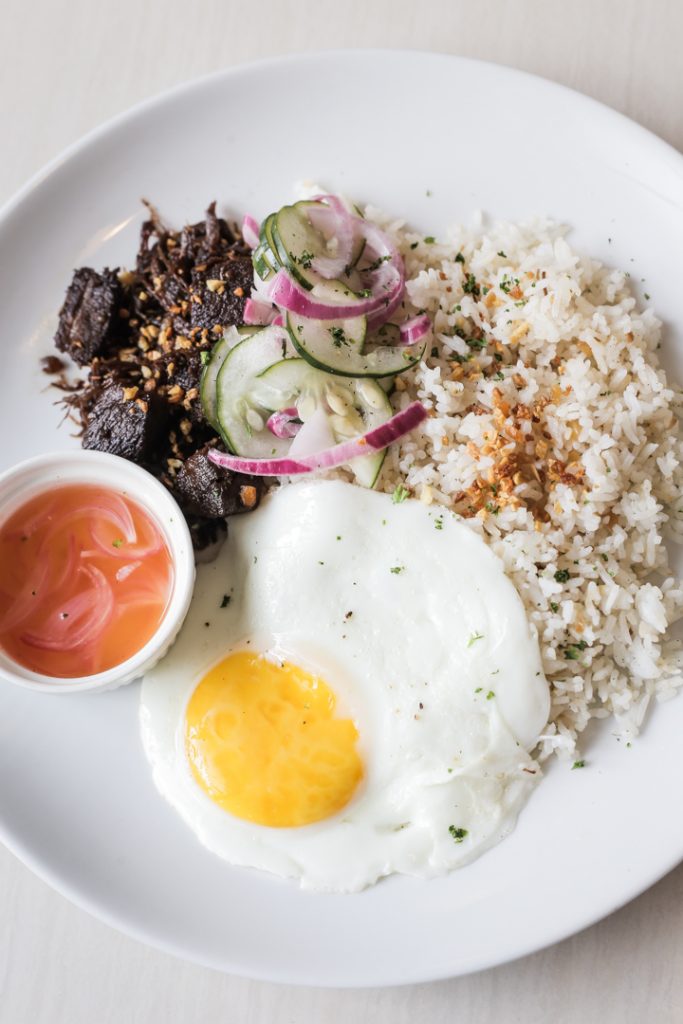 While most Filipinos prefer a heavy breakfast meal, Little Owl's panacakes are easily our favorite. At first glance, the pancakes seem too heavy because of the thickness. However, it's on the lighter and fluffy side. Just like the classic pancake, enjoy theirs with an ample amount of maple syrup. The pancakes come with banana brulée on the side. If you are not in the mood for breakfast, Little Owl also serves familiar snacks like fish tacos and carbonara.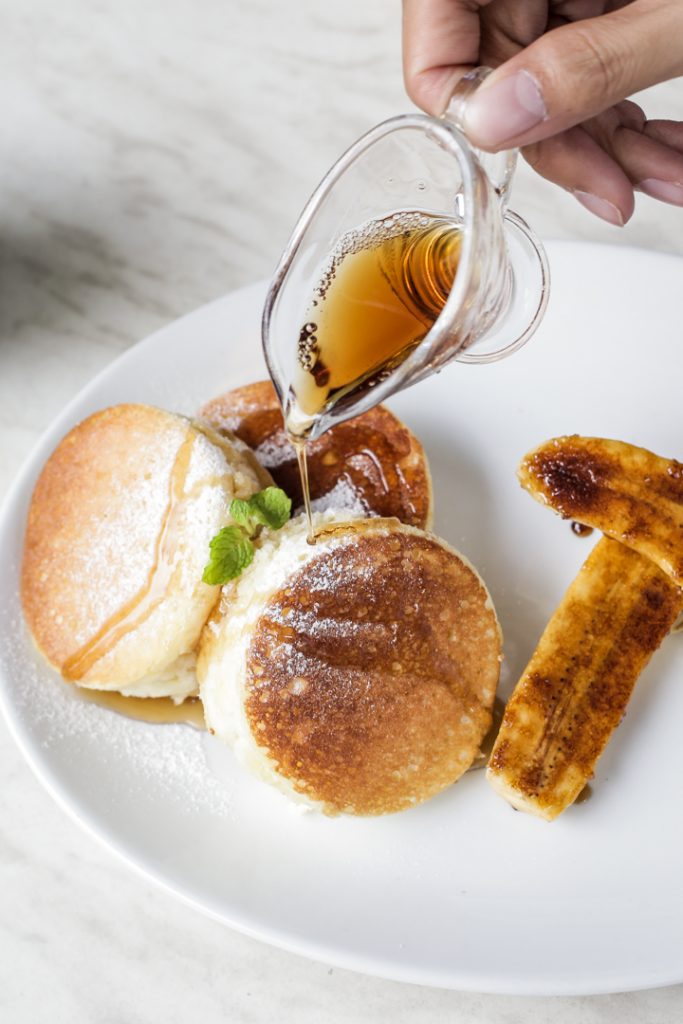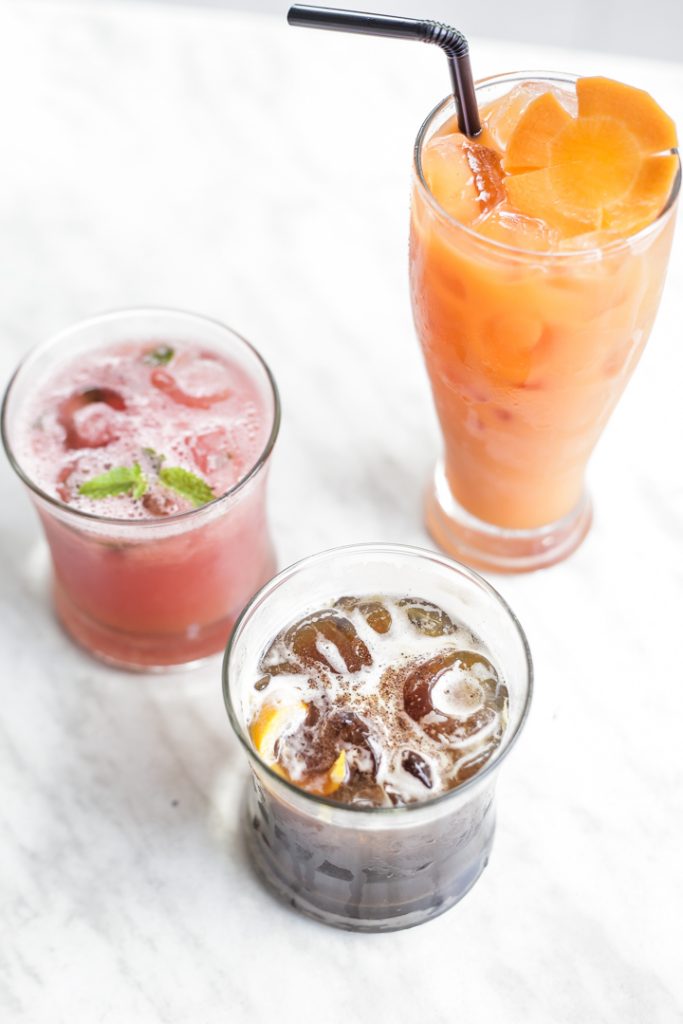 You can pair any of these hefty dishes with Toby's Estate coffee. However, if you believe that it's never too early for a dash of liquor, Little Owl also serves cocktails all day. The espresso cocktail provides your caffeine needs with a little buzz from the vodka. Pink Owl, on the other hand, is a more refreshing cocktail with the inclusion of watermelon and lychee. The drink, in fact, is a pleasant reminder of summer.
To be honest, Little Owl tends to be familiar with the dishes we usually have at home. And that uncanny familiarity (and non-adventurous tendency) makes them special.
TAGS: all-day breakfast breakfast cafe Little Owl nolisoliph
WHY GO?
Their banana brulée pancakes are fluffy and thick but still not heavy
MENU