California Tacos Beach Bar proves how authentic Mexican food should taste like
No bull, just real Mexican flavors
info
California Tacos Beach Bar

Mexican

Tuesday to Sunday, 6:00 p.m. to 4 a.m.

0915 686 6500

994-3833

₱

P500 for two (approx.)
Walking into California Tacos Beach Bar is like walking into a scene straight out of Fast Five (the fifth film from the Fast and Furious franchise)—red lights, an upbeat beach vibe, lusty Latin music, and people having a good time. All that's missing is Vin Diesel and the rest of the crew (rest in peace, Paul Walker). The place is heavily inspired by the beaches of southern California, Mexico, and Hawaii.
California Tacos Beach Bar is located along Tomas Morato, an oldie-but-goodie food strip in Quezon City. But before that, California Tacos was originally just a taco stand situated in Metrowalk. The place is owned by Jon Rivera and Chans Tantoco, whose partnership was, for lack of a better term, serendipitous. Tantoco used to be a customer and after being rejected five times, Rivera finally gave in and decided to set up shop together.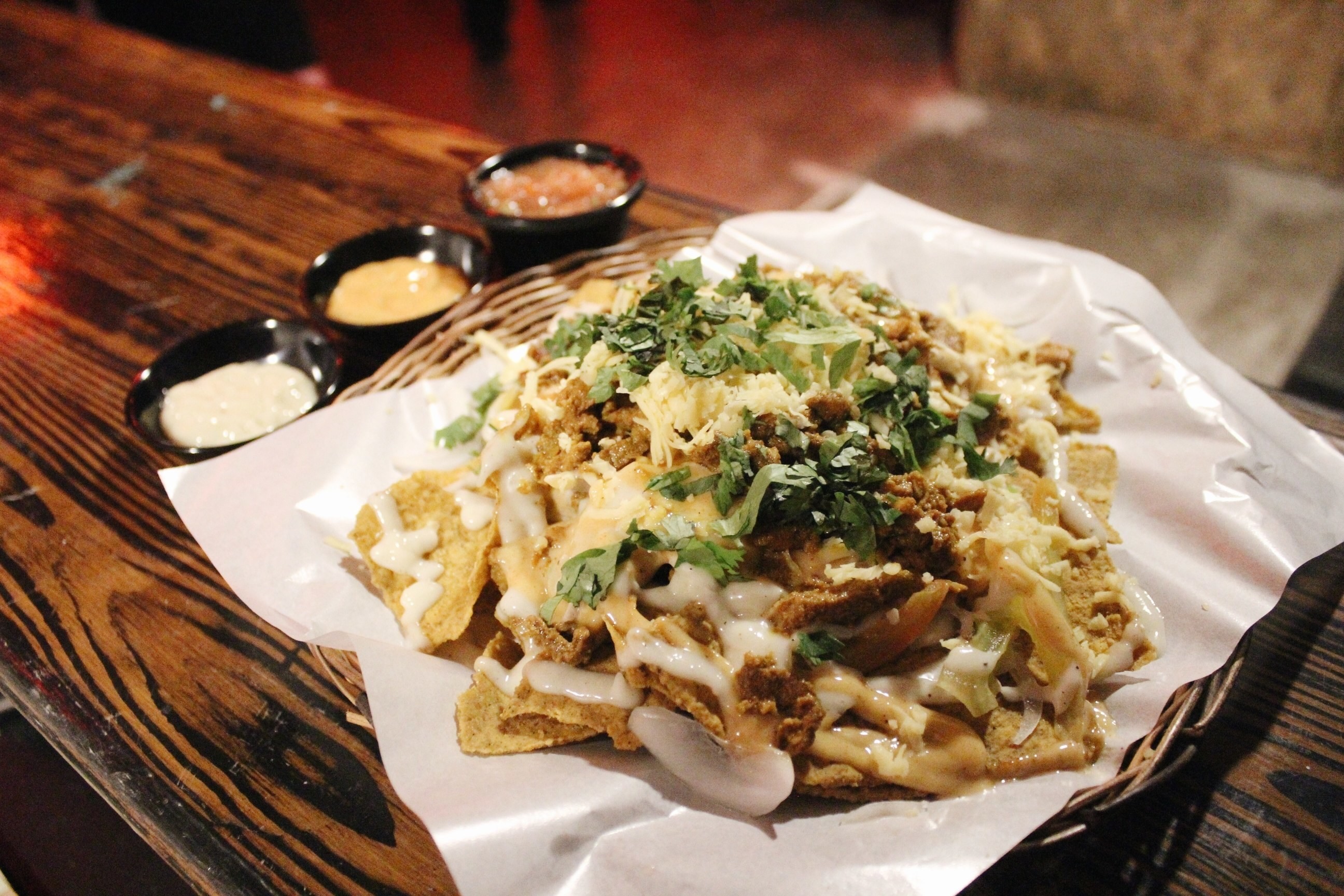 The menu is pretty straightforward: soft tacos, burritos, nachos, and a few cocktails. Luckily, I got to try two of their best-sellers. One is called the Carne Asada Super Nacho, supernacho because, well, the generous serving deserves the name. Contrary to the usual ground beef, strips of carne asada are stacked within large tortilla chips, served with a smoky yet flavorful sauce and three dips, then garnished with cilantro for the finishing touch.
Rivera says the menu was created 'by accident.' "When I stayed here, I was missing Mexican food because I've tried Mexican food in Manila and nothing tasted good… I kept eating shawarma because shawarma [is a bit similar] to taco but it didn't taste the same," he adds. After a while of satiating his craving for Mexican food with shawarma, Rivera just decided to make it himself at home. "One day [my chef and I] were grocery shopping and then I saw the tortilla and I said 'Look there's tortilla!' I said 'Those kebabs and shawarmas we were making, I want you to turn them into a taco and then I'll tell you what to do.'" And the rest, as they say, is history.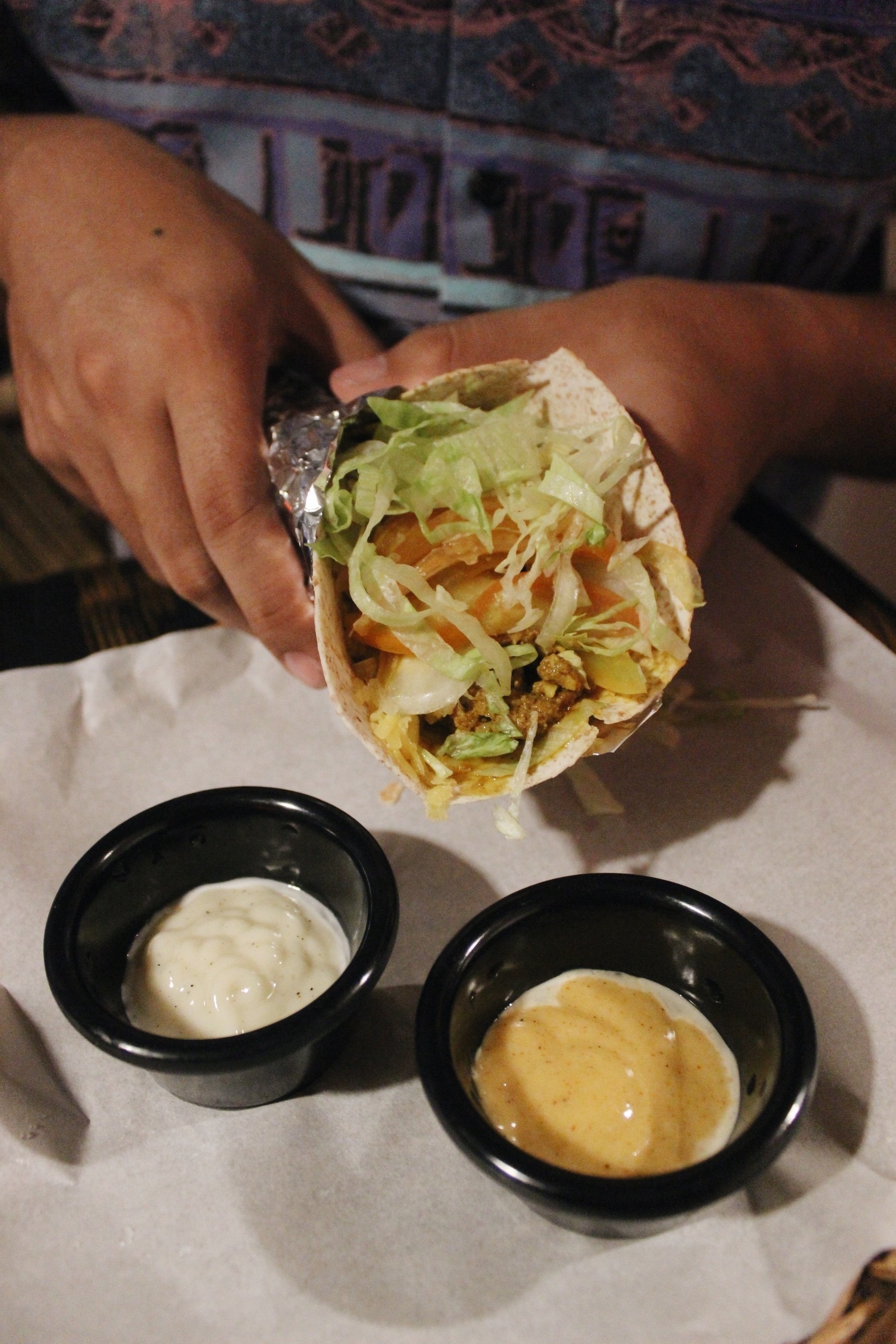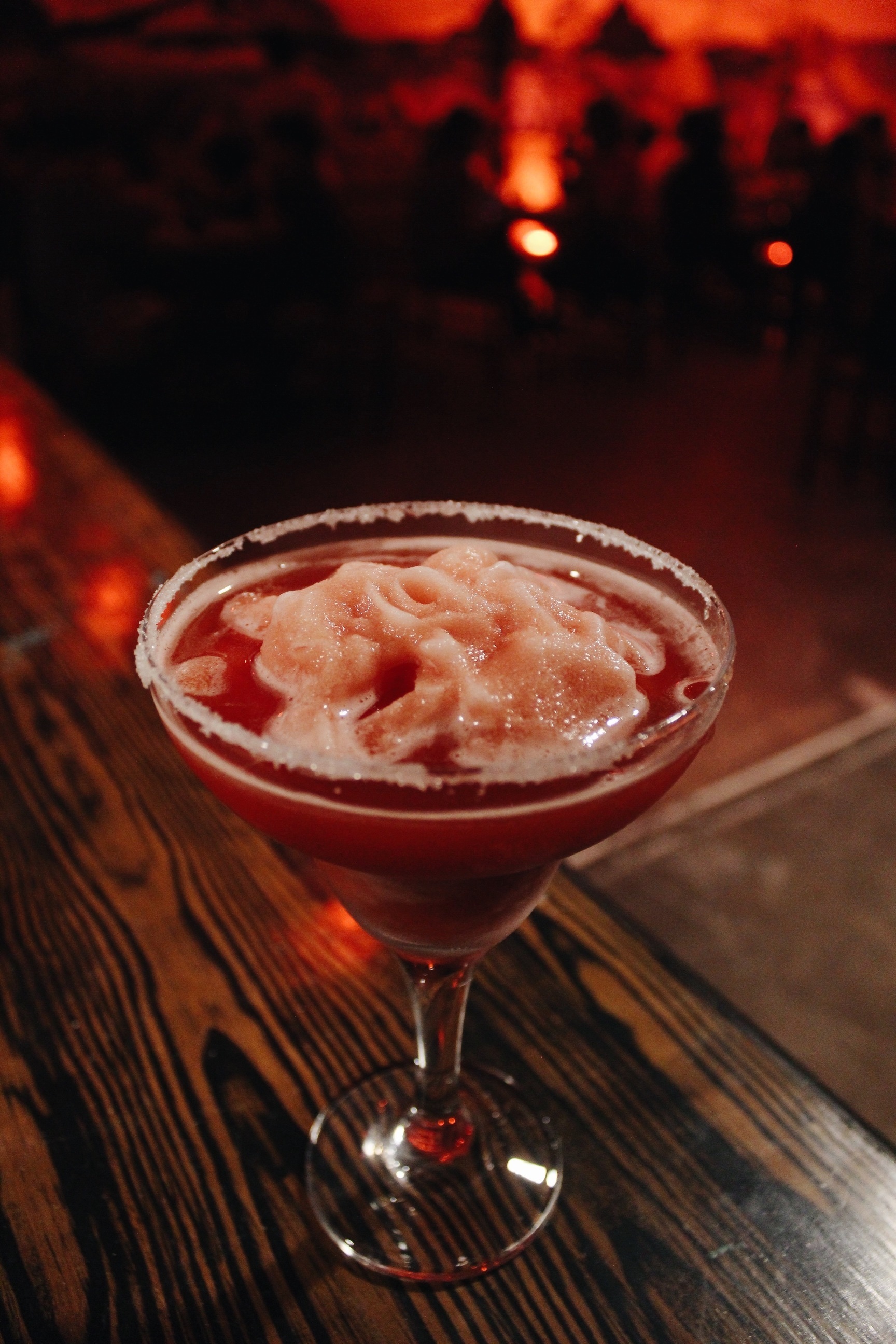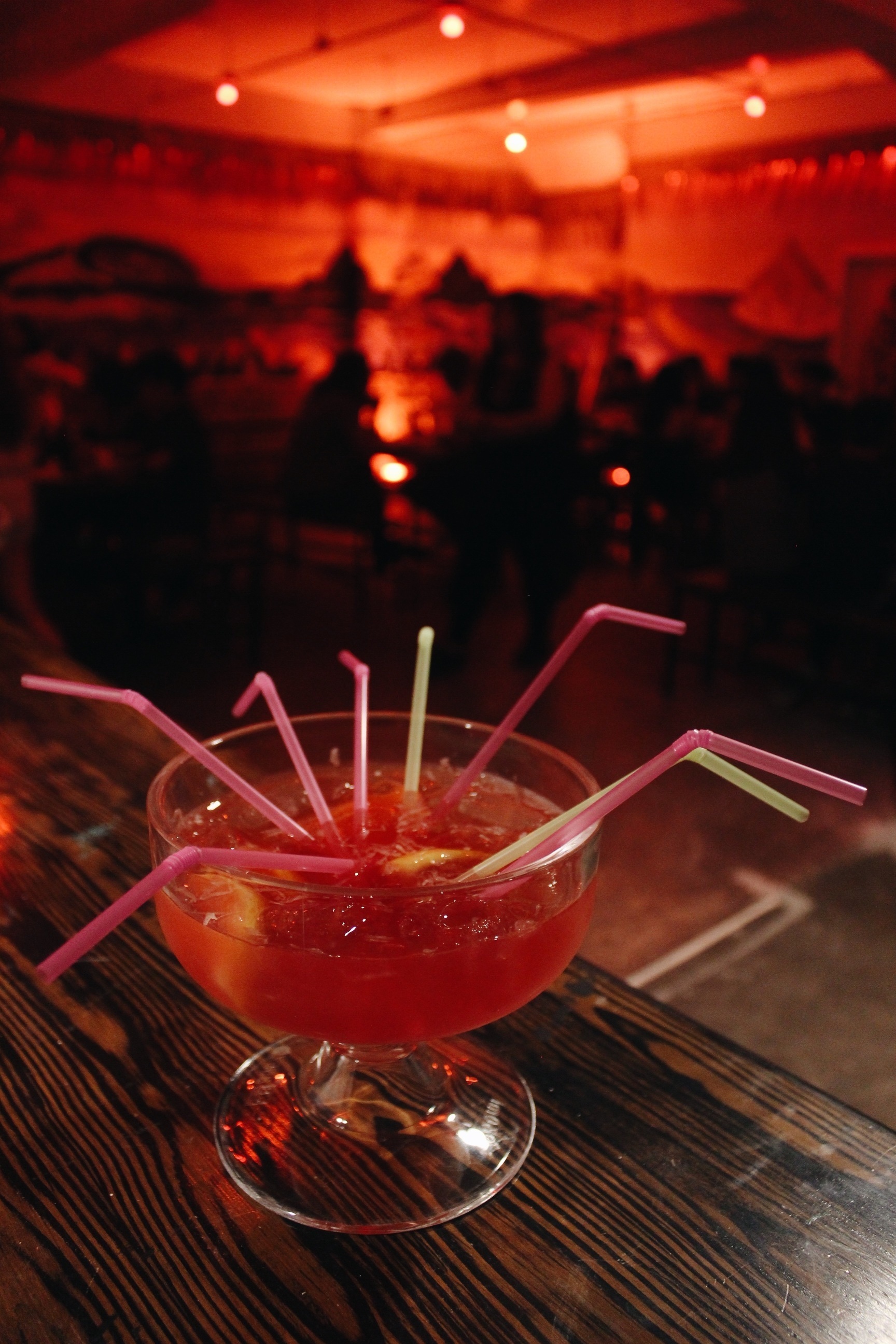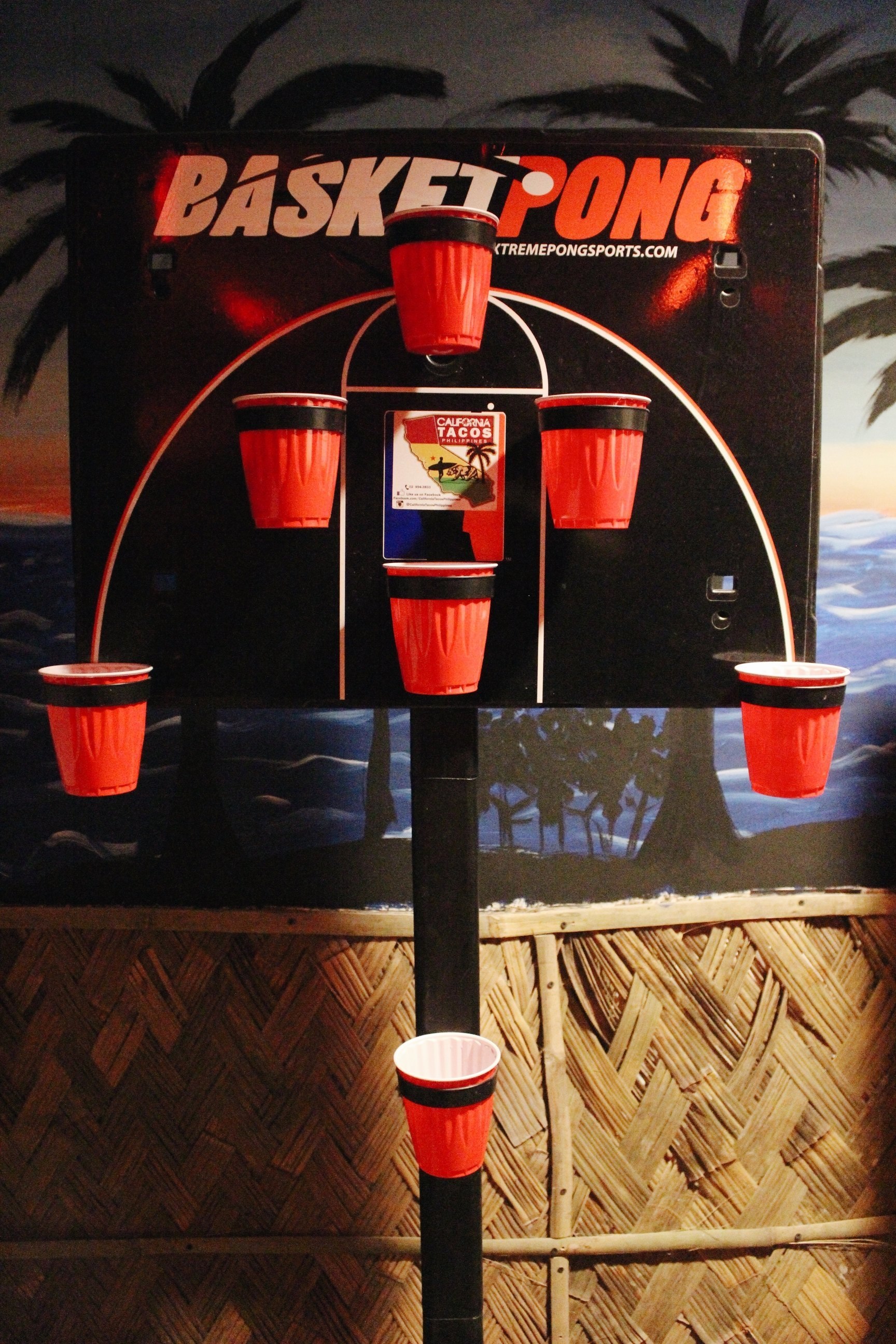 The soft taco speaks for itself, too. According to Rivera, their beef, chicken, and fish are all marinated in the same manner, but the beef absorbs the most flavor. The rich and pungent flavor of the carne asada stands out in every bite, you won't need the dips that come with it.
California Tacos also carries signature cocktails on their menu. The Octopussy, which I thought was a James Bond reference (it wasn't), is a mix of rum, strawberries, and lemon juice, which gives it a sweet and slightly sharp taste. Their Strawberry Margarita is my personal favorite, as the strawberry flavor sticks out and strikes the perfect balance with the bitterness of tequila.
Californias Tacos Beach Bar is set to open by the third week of May. Follow them on Instagram and Facebook for more updates.
TAGS: burrito California Tacos Beach Bar mexican nacho quezon city tacos
WHY GO?
If California Tacos' beach vibe isn't enough to make you stay, perhaps their Carne Asada Steak Supernacho can—and will probably have you ordering for seconds.
MENU