Balestier finds a good balance between Singaporean, Japanese, and even Italian cuisines
You can eat laksa like tsukemen here
info
Balestier

Fusion

11 a.m. to 9 p.m.

794-6199

₱

P250 to P750
Balestier Road is a Singaporean food destination. But before it became home to hundreds of hawkers and restaurants, it has always been a food hub. It used to be a market, then a food ration distribution center during World War II. Even before that, American Consul Joseph Balestier originally used the land as a sugarcane plantation in the 1830s. The idea of an American tilling Singaporean soil led restaurant proprietor Mikee Rodriguez to build a fusion restaurant named after the place, where he also had his culinary training.
While it may seem difficult to find a middle ground between Western and Asian cuisines, Rodriguez easily discovered their similar traits: both cuisines (Italian and Asian, in particular) have rice, noodles, and lots of carbs. "A lot of [our] flavors are Asian, but the way they're cooked is Western," he says.
His affinity for fusion cuisine is evident in the sliders: he uses mantou buns instead of regular buns. There are three baowich options at Balestier: pulled short rib, chili crab, and chicken; the pulled short rib, however, stands out. The steamed mantou cradles tender slices of saucy and savory braised beef short rib that had been cooked for four hours, and the result is akin to the ubiquitous siopao. Although the filling is visible, the sweetness from the cinnamon and other herbs still surprises the palate. Each baowich is served with sweet potato chips on the side.
Rodriguez also merges Singaporean and Japanese cuisines in his laksa tsukemen. The dish is like a deconstructed laksa: the egg noodles, topped with prawns, fish cake, and sous vide egg, are served separate from the laksa soup. You have to crack the egg to let its runny yolk mix with the noodles, then you dip the noodles into the soup. The egg makes the dish creamy yet every slurp of the laksa leaves a mild spicy flavor in the mouth.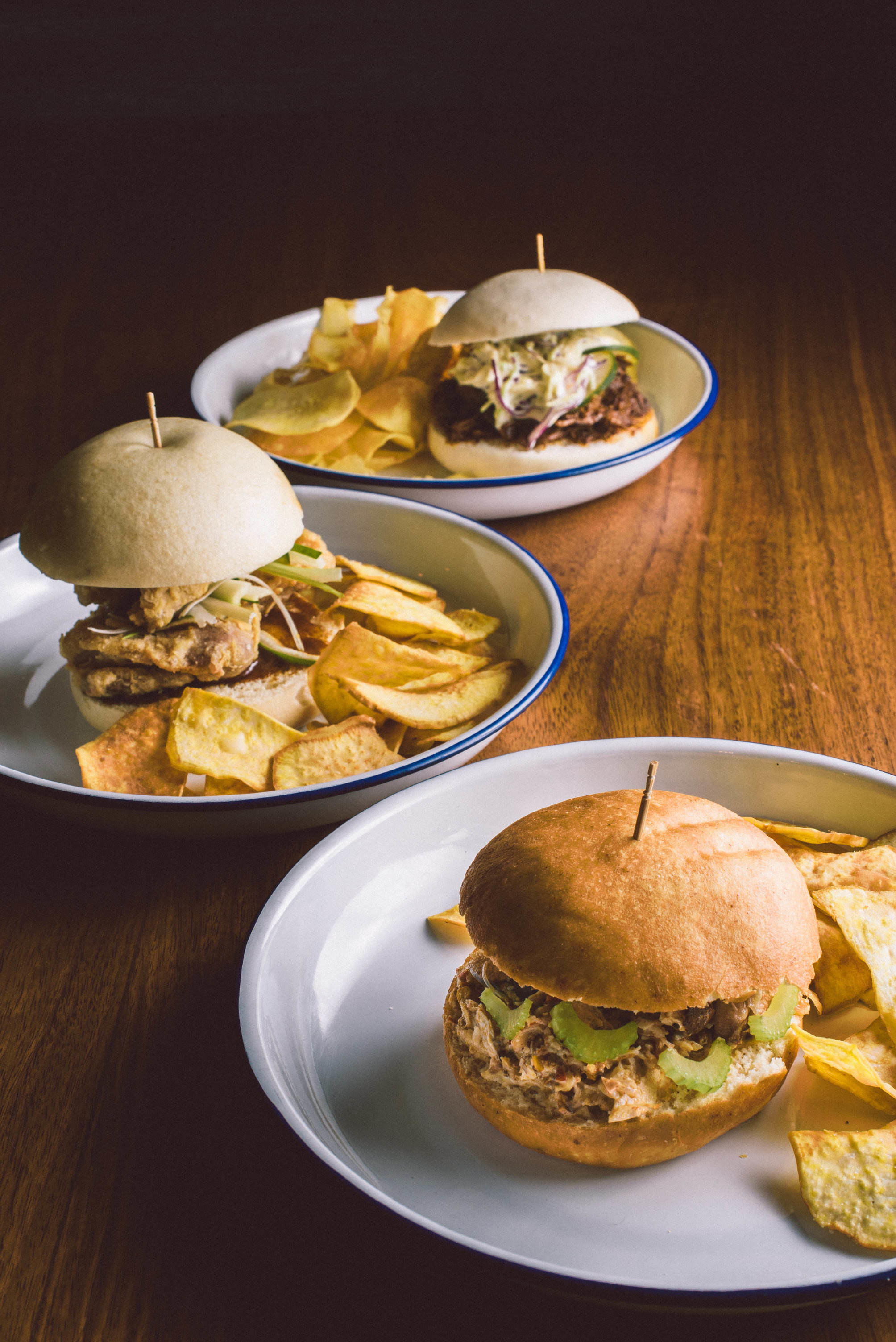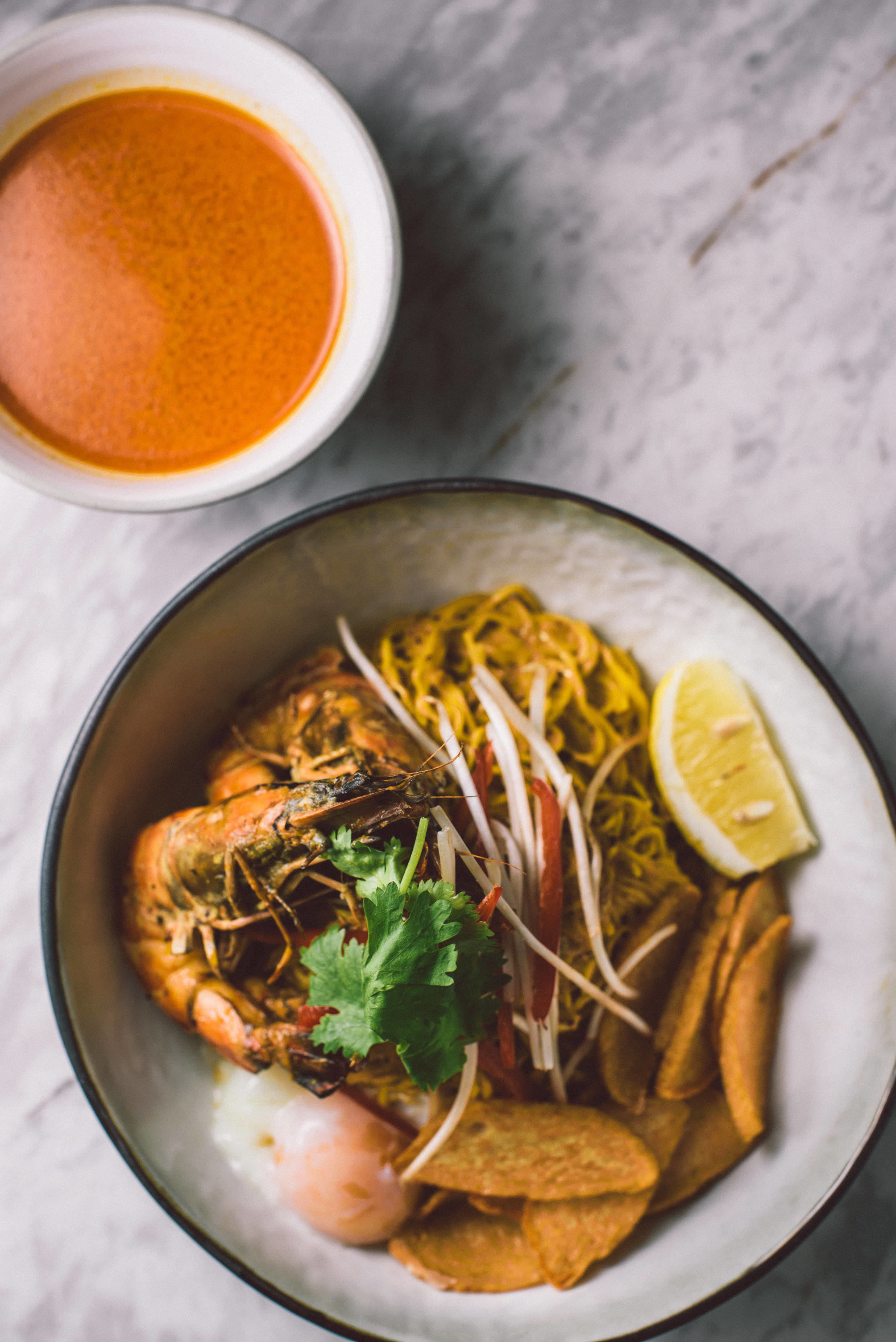 "At Italian restaurants, everyone orders pasta and pizza, but I always get the risotto," Rodriguez says. Since he grew up eating Italian food for Sunday lunches and family celebrations, he also tries to shine a new light on his favorite dish by using bak kut teh instead of chicken stock. "It's actually hangover food in Singapore," he says of the pork rib broth. The result is a hearty meal that's both peculiar and familiar.
For Rodriguez, the food he presents at Balestier is his simple definition of comfort food. "[If I complicate things,] that defeats the purpose of enjoying the food." The twists he had made to classic cuisines may sound complex at first, but at the end of the day, it's still easy to revel in each dish.
TAGS: balestier baowich italian cuisine japanese cuisine laksa singaporean cuisine tsukemen
WHY GO?
Their laksa tsukemen is not just plain gimmick. The hearty soup is full of flavor.
MENU