You won't want to miss breakfast at Sunny Side Café
Beachfront mornings are made better with ube pancakes and Malagos chocolate champorado
info
The Sunny Side Café

All-day Breakfast, Specialty Coffee

7 a.m. to 10 p.m.

288-2874

₱

P500
Breakfast would probably be the last thing you'd associate with the summer paradise of Boracay. There are more obvious things, like the fine white sand, clear water (on most days), majestic sunsets, and rad parties. But with the Sunny Side Café having set up shop at Station 3's beachfront for three years now, we're surprised Boracay isn't banking on beachside breakfasts as a selling point yet.
Part of the namesake Sunny Side Café Group by husband and wife duo Nowie and Odette Potenciano, the café makes mornings (or any other hour, for that matter) by the beach better than it already is. The café offers an all-day breakfast, perfect for early risers, those with packed tour schedules, ones with a more leisurely vacation pace, or even those who just woke up at 2 p.m. after a long night of partying.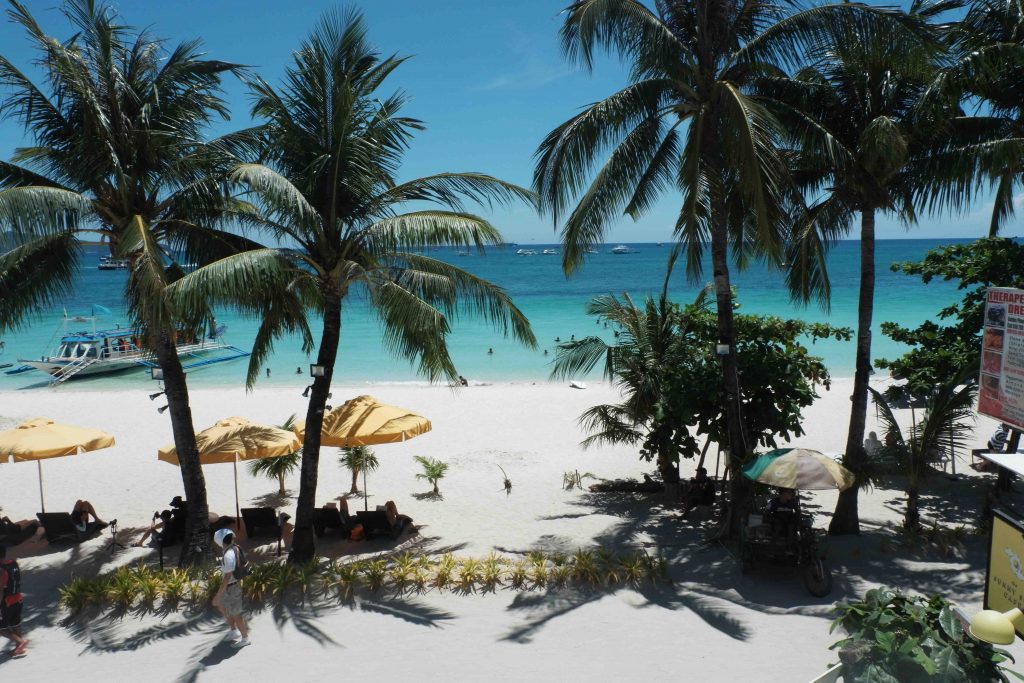 For something a little familiar, try some of their renditions of breakfast staples. Their full serving of pancakes features two huge, fluffy pieces topped with ice cream. Try the Ube and Cereal Milk pancakes, which aside from coming in a delightful purple hue, is also served with ube cream, cereal milk ice cream, and sprinkled with cereal crumbs.
And while we're talking about promoting the Philippines' best, another strong contender is their Sunny Side Champorado. As if the idea of chocolate on rice isn't enough to excite, they've added a serving of bacon brittle, caramel ice cream, and sliced mangoes. The best part? The chocolate they use is Malagos Chocolate from Davao.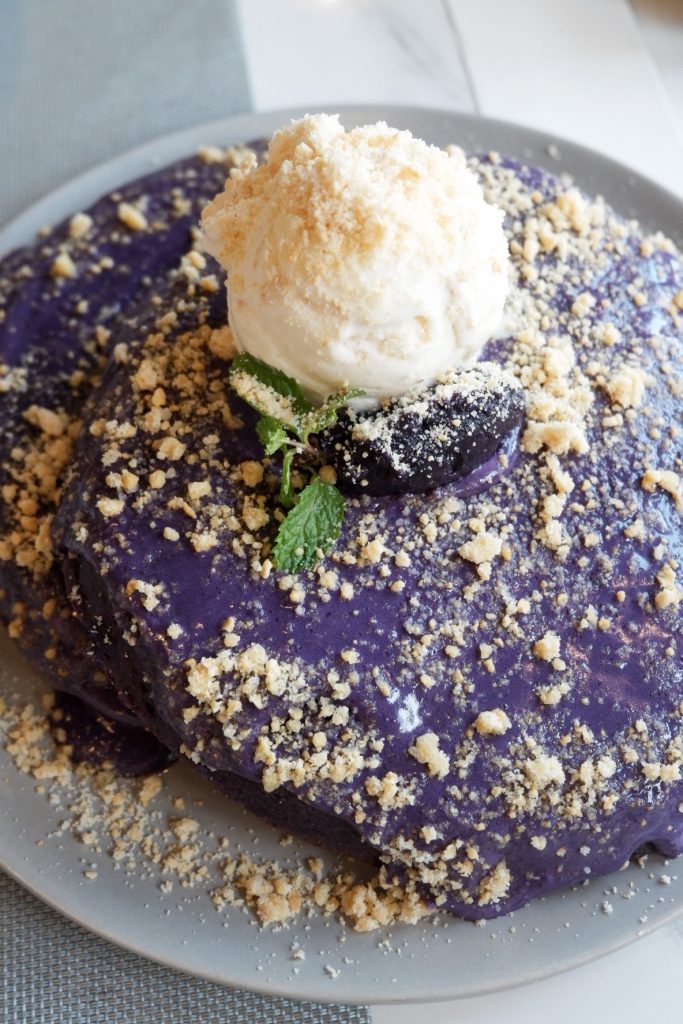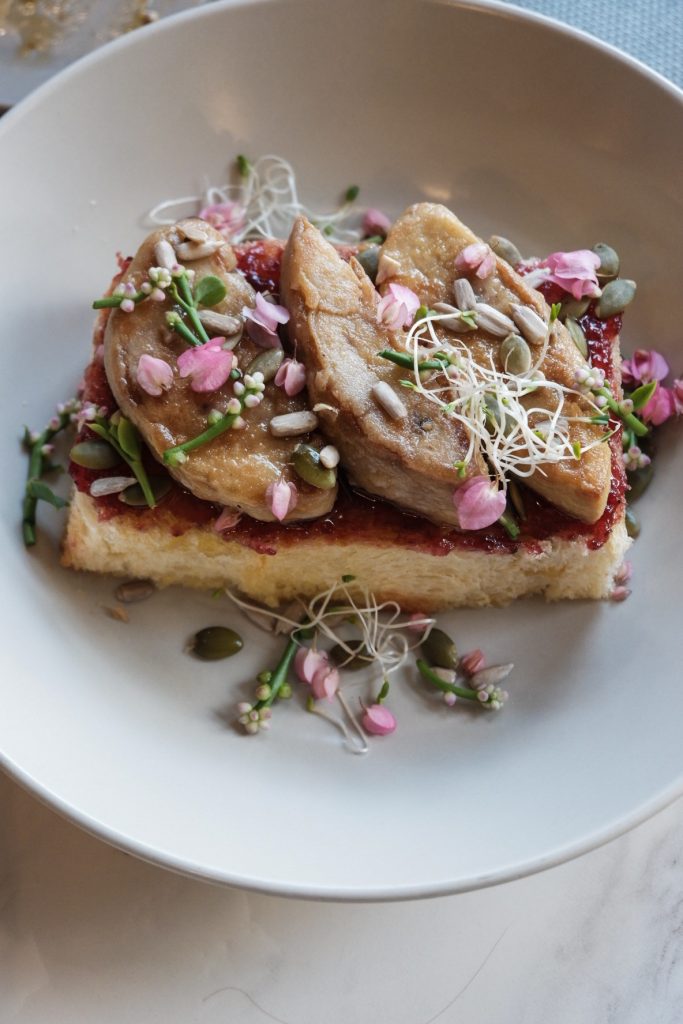 If you're looking for something heartier, the Adobo Bowl, with a hefty serving of garlic confit rice, poached egg, and even sliced bananas on the side, should be enough to give you that complete meal.
Since you're spending a morning in one of the world's best beaches, might as well go all the way and indulge yourself for breakfast (or merienda, up to you). The Foie Gras Toast— with sliced, pan-seared foie gras positioned on brioche spread with hibiscus jam—has each bite bursting with the richness of the foie gras, complemented by the jam's subtle sweetness. The alugbati flowers are more than just decoration, as they add a bit of flavor and crunch to each bite, too.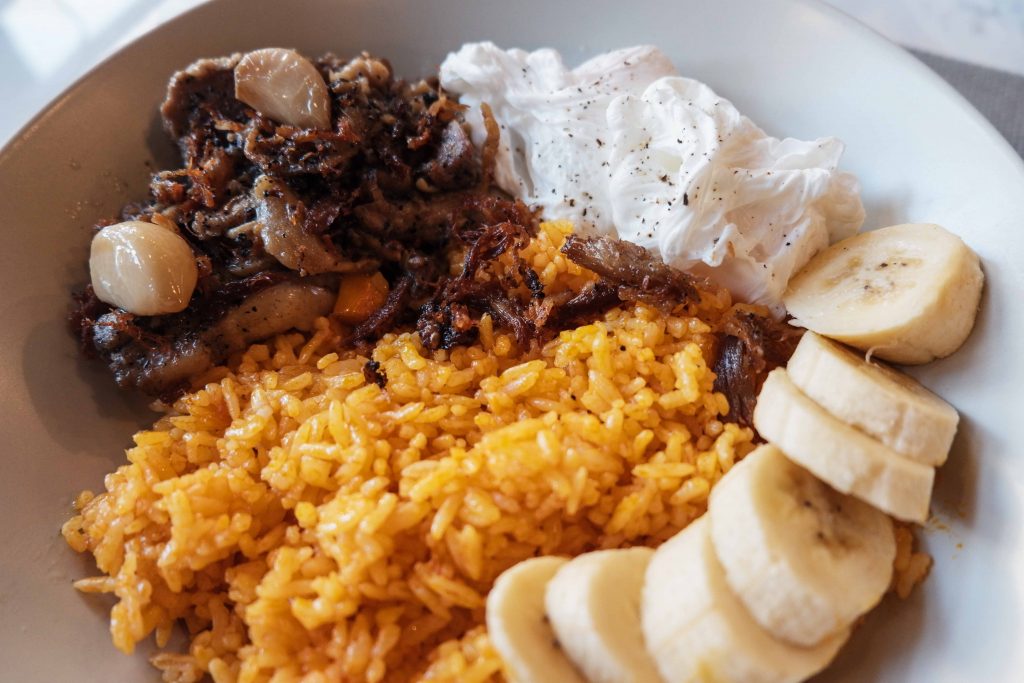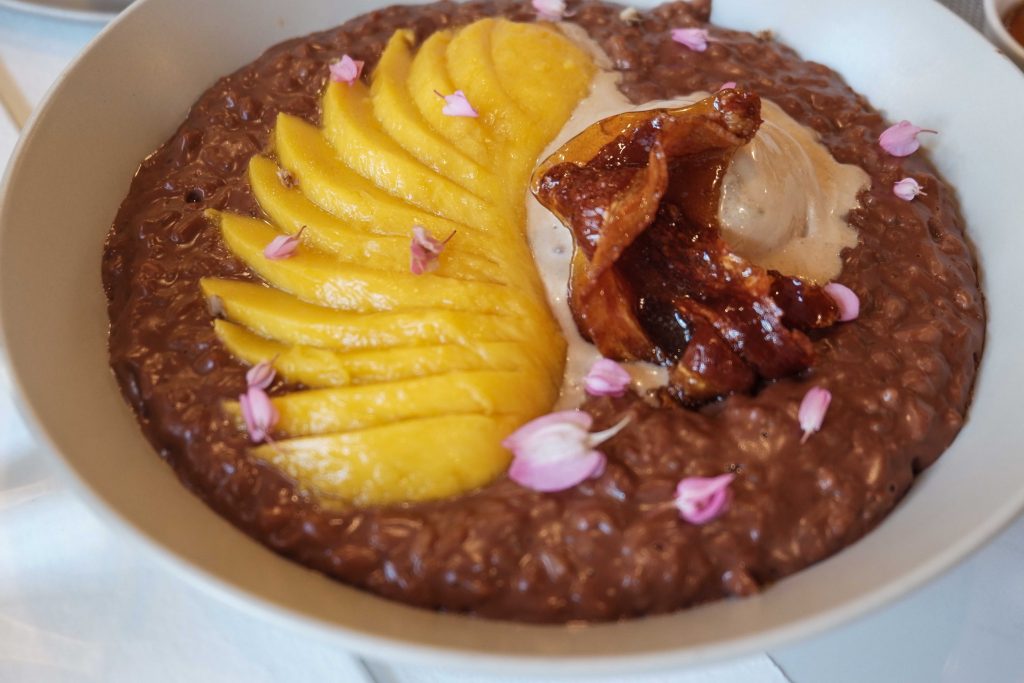 The more health- or body-conscious, or even those who just aren't into eating big breakfasts can find something for themselves at Sunny Side Café, too. Several light meals are available, too, such as their Chia and Fruit Pudding, which features a cup of chia pudding, topped with mango chunks and purée, lychees, and a bit of hibiscus jam and mint. Mixed together, it results in a dish that isn't cloying—a good balance, making it apt either as breakfast or dessert.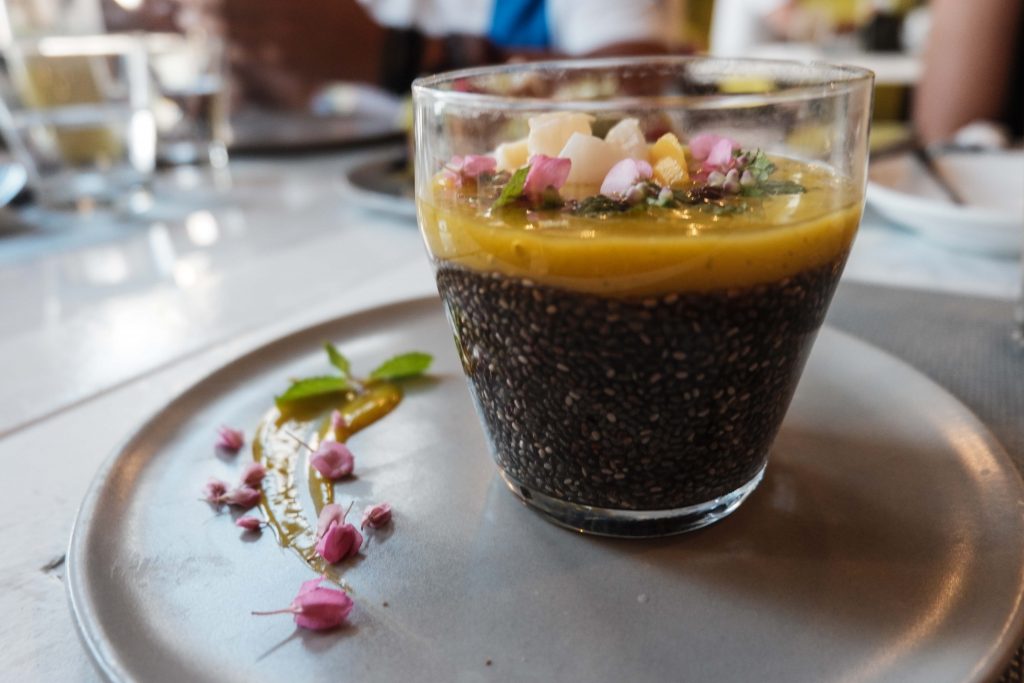 Of course, any breakfast (or day) can't go without coffee, whether you're on the beach or not. Sunny Side Café takes pride in being the only café on the island that serves specialty coffee (aside from Little Wave, perhaps, which is also owned by the same group). To beat the heat, stick to their iced coffee options—a good ol' iced latte, or even Vietnamese-style Iced Coffee.
TAGS: adobo boracay Pancakes sunny side cafe
WHY GO?
Their ube pancakes may just be the biggest and tastiest pancakes you'll ever find.
MENU