Combining modern with traditional when it comes to food usually entails a big risk, especially for delicate cuisines. Fortunately for Fukudaya, that does not seem to be the case.
Fukudaya Japanese Dining is far from the condensed food strips in BGC so it's quite difficult to spot when you drive by the area. Inside, the place will give you a sense of familiarity while offering something new, too. The wooden interior, paper lanterns, and the open kitchen are all conventional elements found in traditional Japanese restaurants, but what gives Fukudaya that modern spin?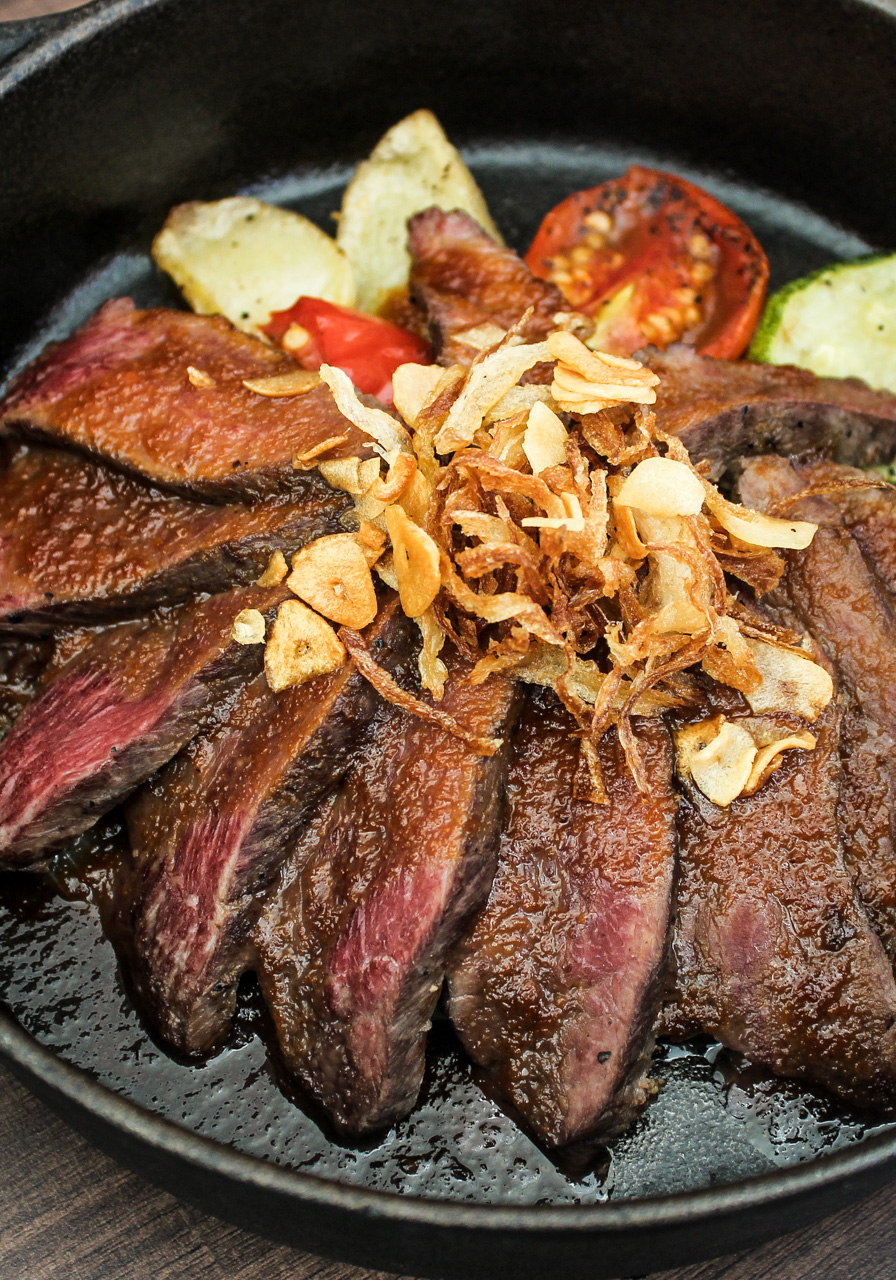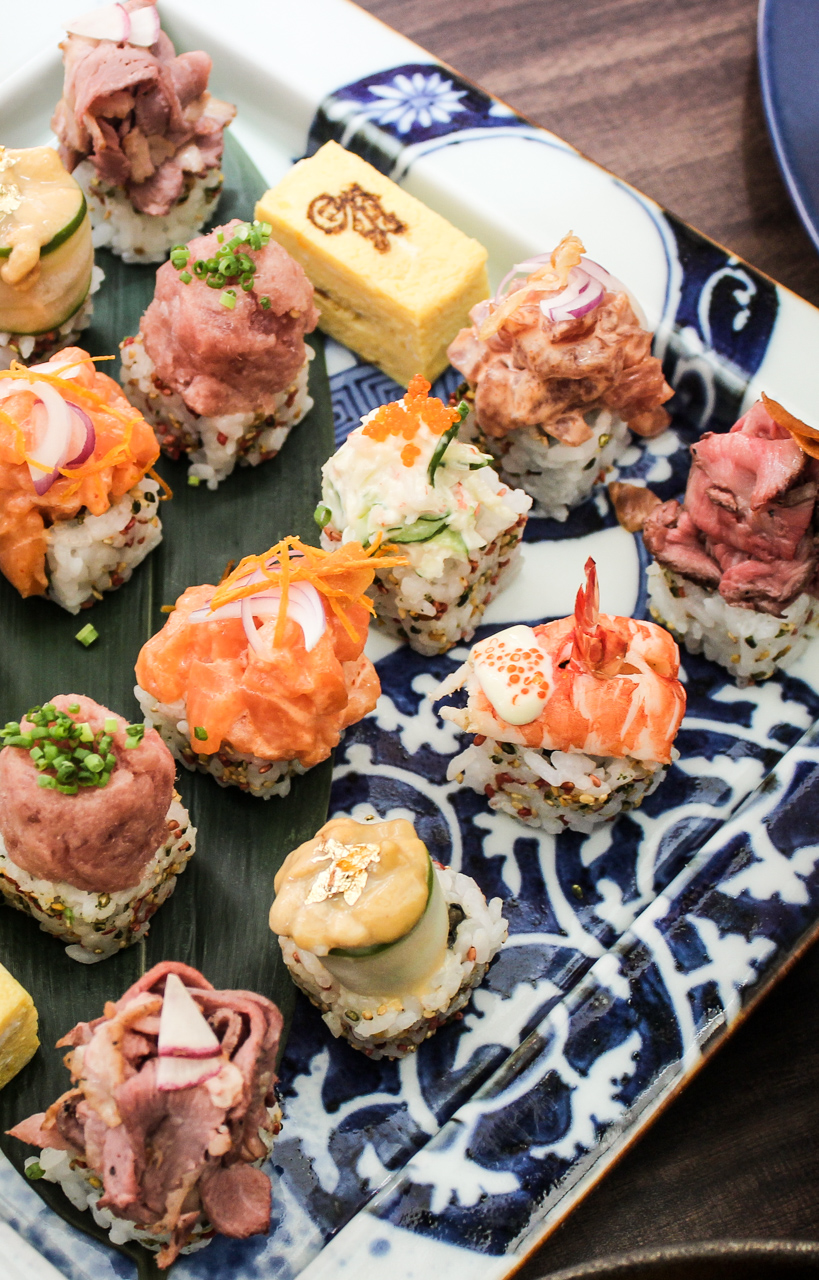 One of the owners, Kat Tecson, told us that Fukudaya stays grounded by maintaining the traditional flavors of Japanese food while incorporating modern ingredients in each dish. Their specialties depend on the sources available that day, noting the fact that their ingredients are flown in from Japan every week. This way, the customers are guaranteed a fresh dining experience every time.
The Australia Wagyu Steak is seared to perfection and has that melt-in-your-mouth kind of tenderness. The same can be said for the Foie Gras Zume. Zume is Japanese for 'stuffing,' which basically describes the dish itself: grilled minced chicken stuffed with foie gras. It has an undeniably rich taste that jives well with the teriyaki sauce and grilled vegetables.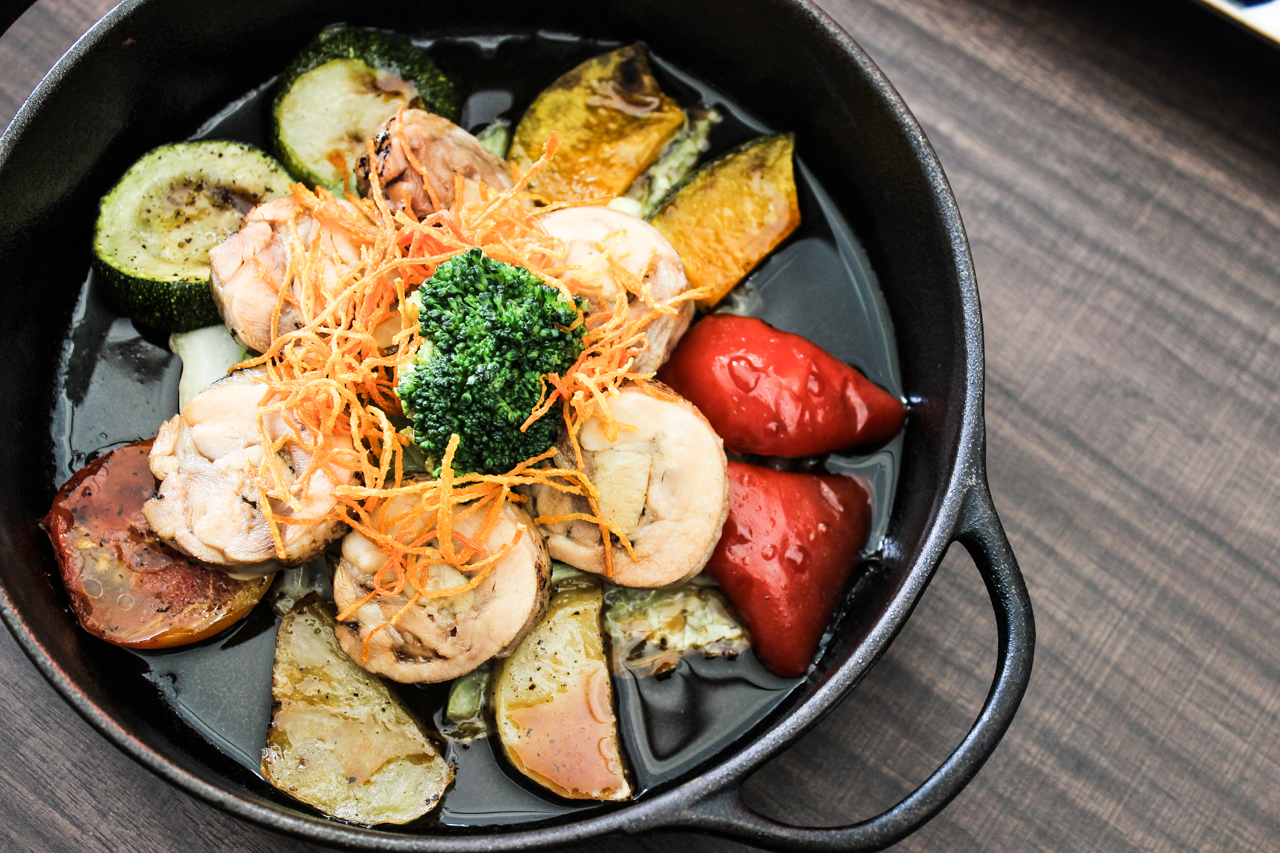 If you're looking for variety, perhaps the Fukudaya Maki is more up your alley. The Fukudaya roll comes with nine different toppings—cucumber, egg, roast beef, duck, pork belly, spicy tuna, spicy salmon, crab stick, shrimp, and negitoro. An interesting addition to Fukudaya's modern approach is their soy sauce spray. It comes in a porcelain spray bottle which you can use to season your sushi before eating them.
Fukudaya offers an array of dessert, too. The Mizu Shingen Mochi is a raindrop cake with soybean powder that looks dainty and tasty, but the simpler sesame ice cream is the best in the menu, and serves as a nice palate cleanser.