Heirloom dishes get a modern reinvention at Abuela's
They've made the classic pochero smokier and tastier
info
Abuela's

Filipino

6 a.m. to 11 p.m. daily

805-2713

₱

P1,500 for two people (approx.)
A combination of old and new recipes are found at Abuela's Kitchen, as they're bringing back tradition through heirloom recipes of their grandmothers. With Mai Campillo-Legasto, whose grandmother is from Bacolod and has  Kapampangan roots. A love for food developed in their family and as years passed by Mai's grandmother passed on her recipes to them. Fast forward to the present, Mai and her husband, chef Marco Legasto decided to bring back the recipes while elevating the flavors and keeping the traditions in the family intact.
"We started Abuela's even before the restaurant began, they wanted to do something for the holidays so we started off with roasts and takeaways. All the dishes are slow-cooked and made everything from scratch," says Legasto. We live in a fast-paced world, everything is instant, take for example fast food. At Abuela's they want to bring back the real essence of food and skip the shortcuts. The restaurants main focus is to bring back what home-cooked food feels and tastes like.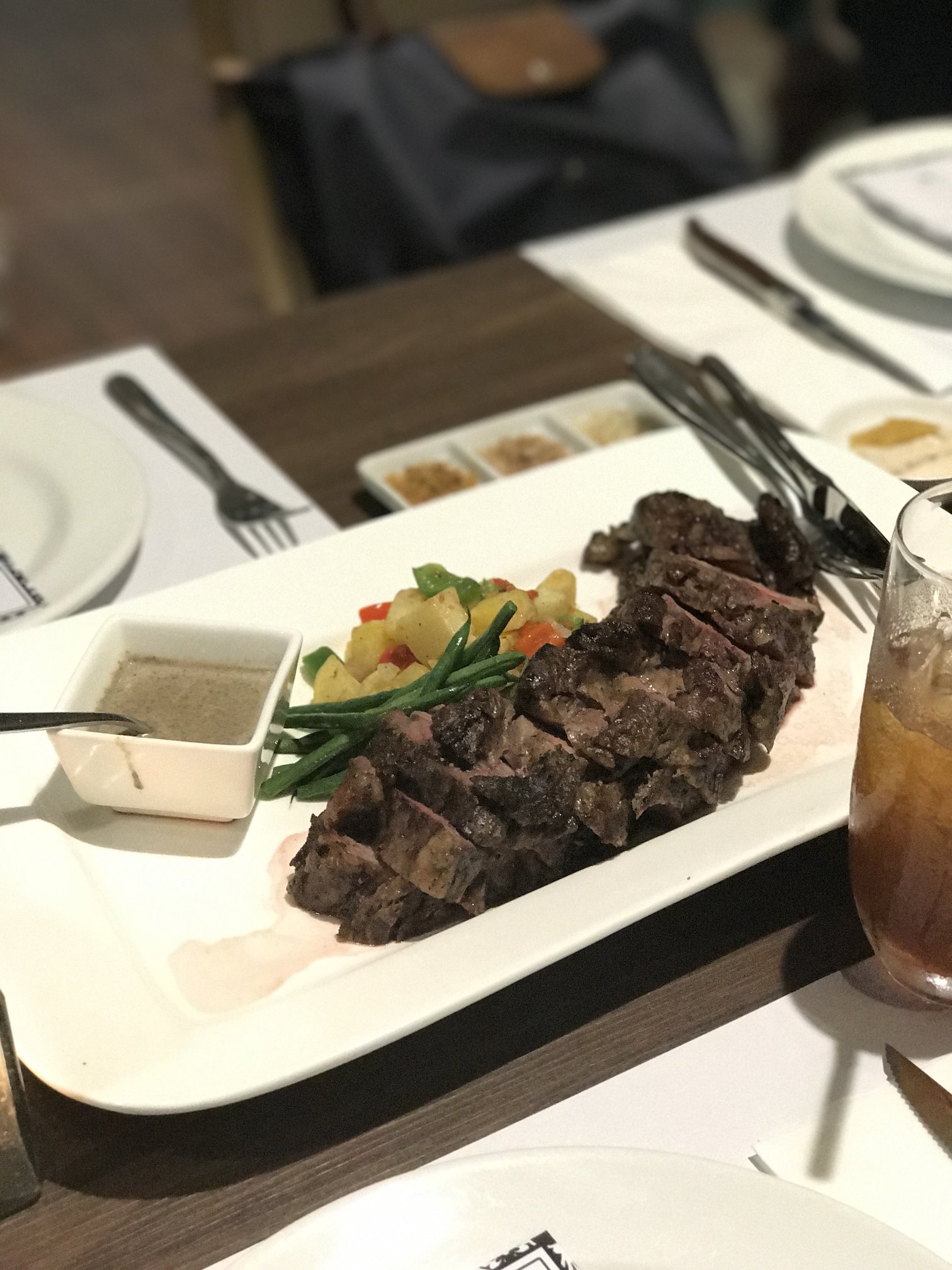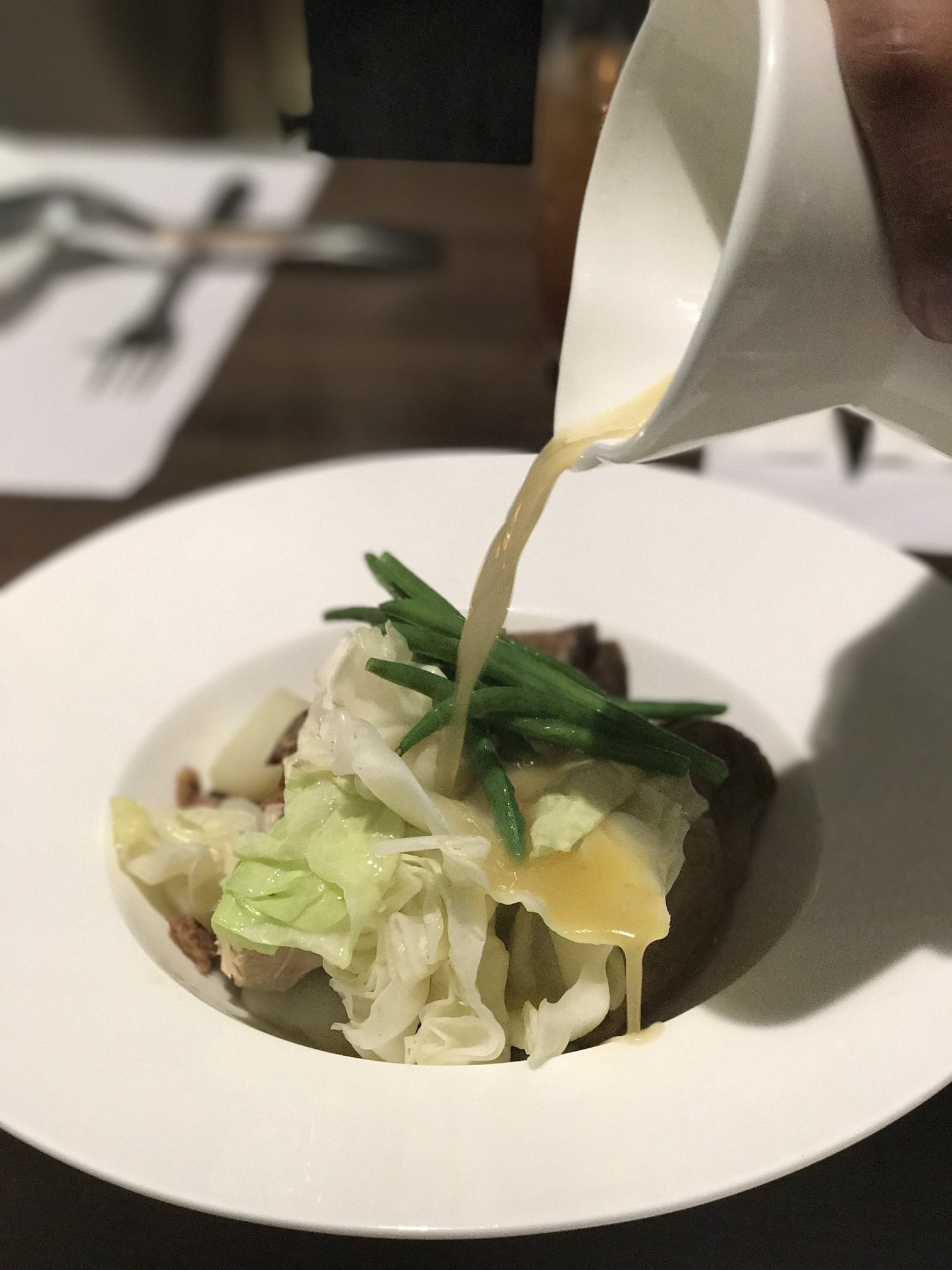 Although the dishes are an homage to their grandmothers, Legasto tried to modernize it by adding more flavors and changing the cooking process. The kare-kare risotto is a prime example of this, it's nutty flavor is elevated with the use of rice. Another favorite from the menu is Abuela's Roast Beef, which gives a taste of comfort with each bite. The succulent and tender meat breaks down easily, and is served with home-made gravy. They have also added different Asian flavors to make the flavors pop such as their Bagnet with Thai sauce, the sweetness from the sauce balances the crispy savoriness flavor of the meat.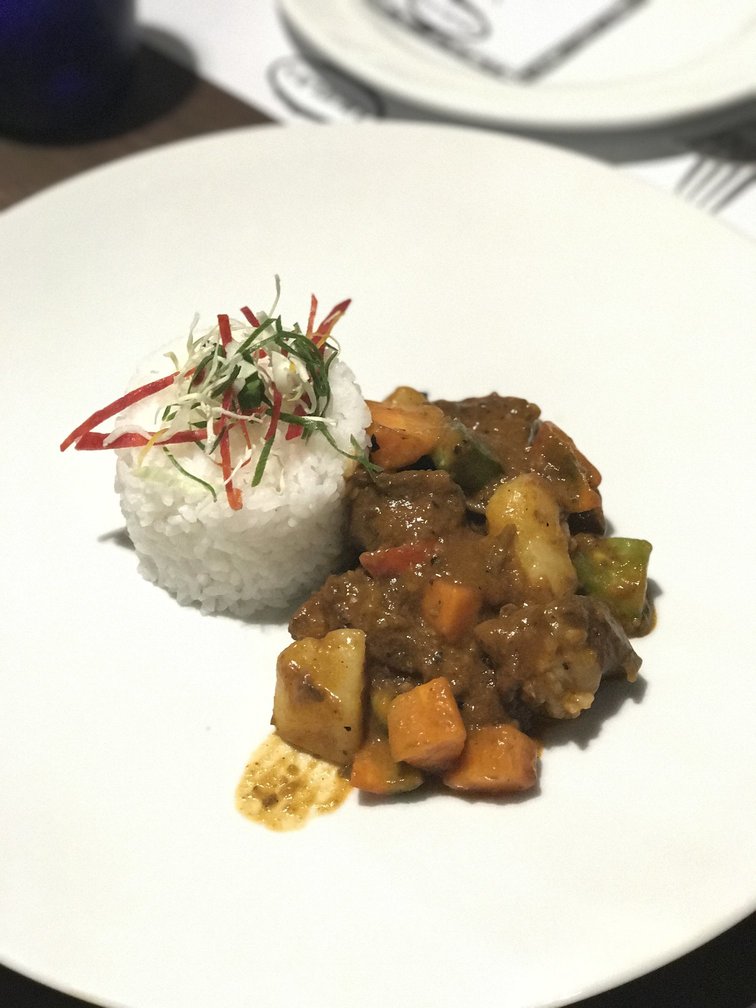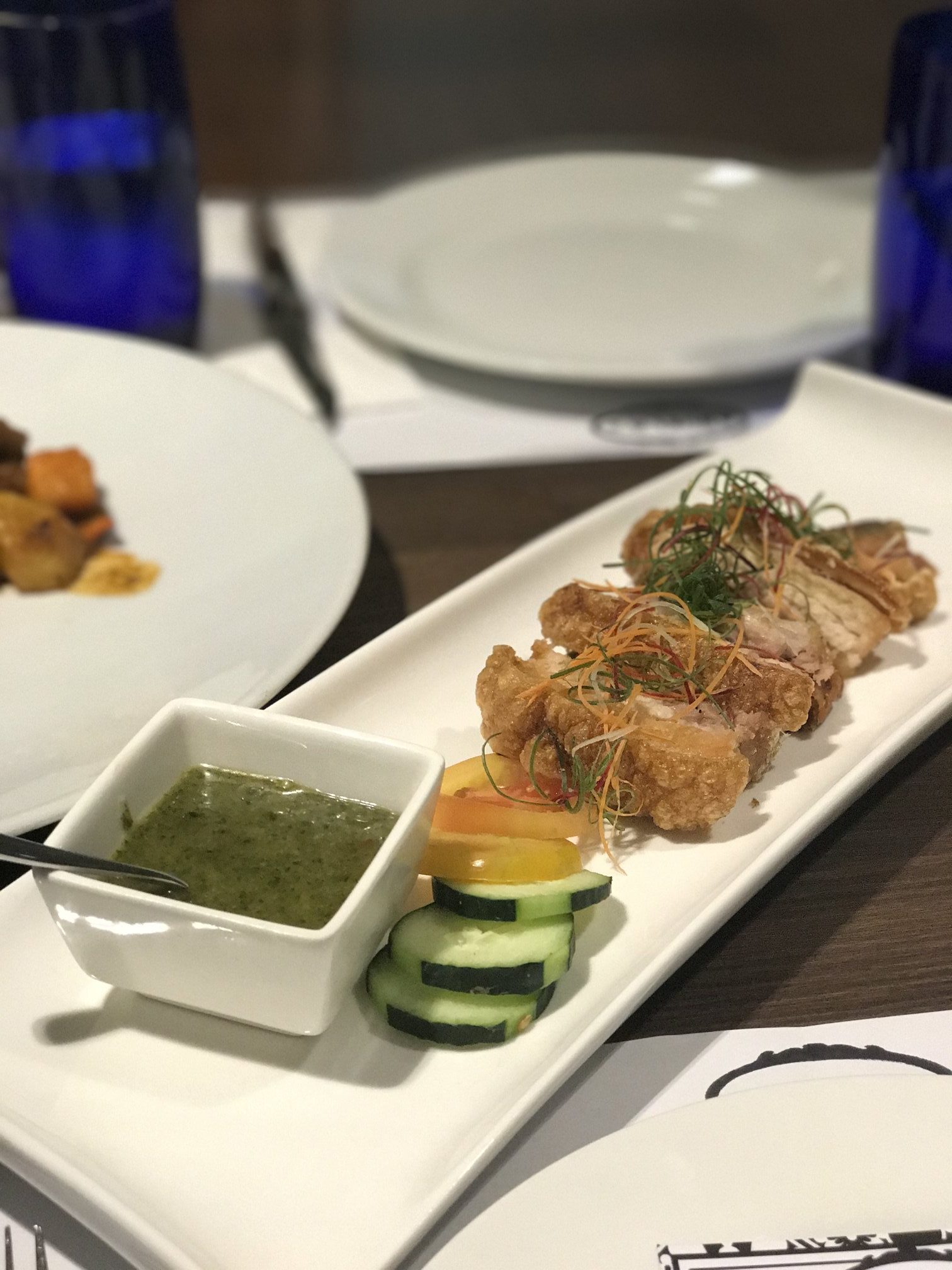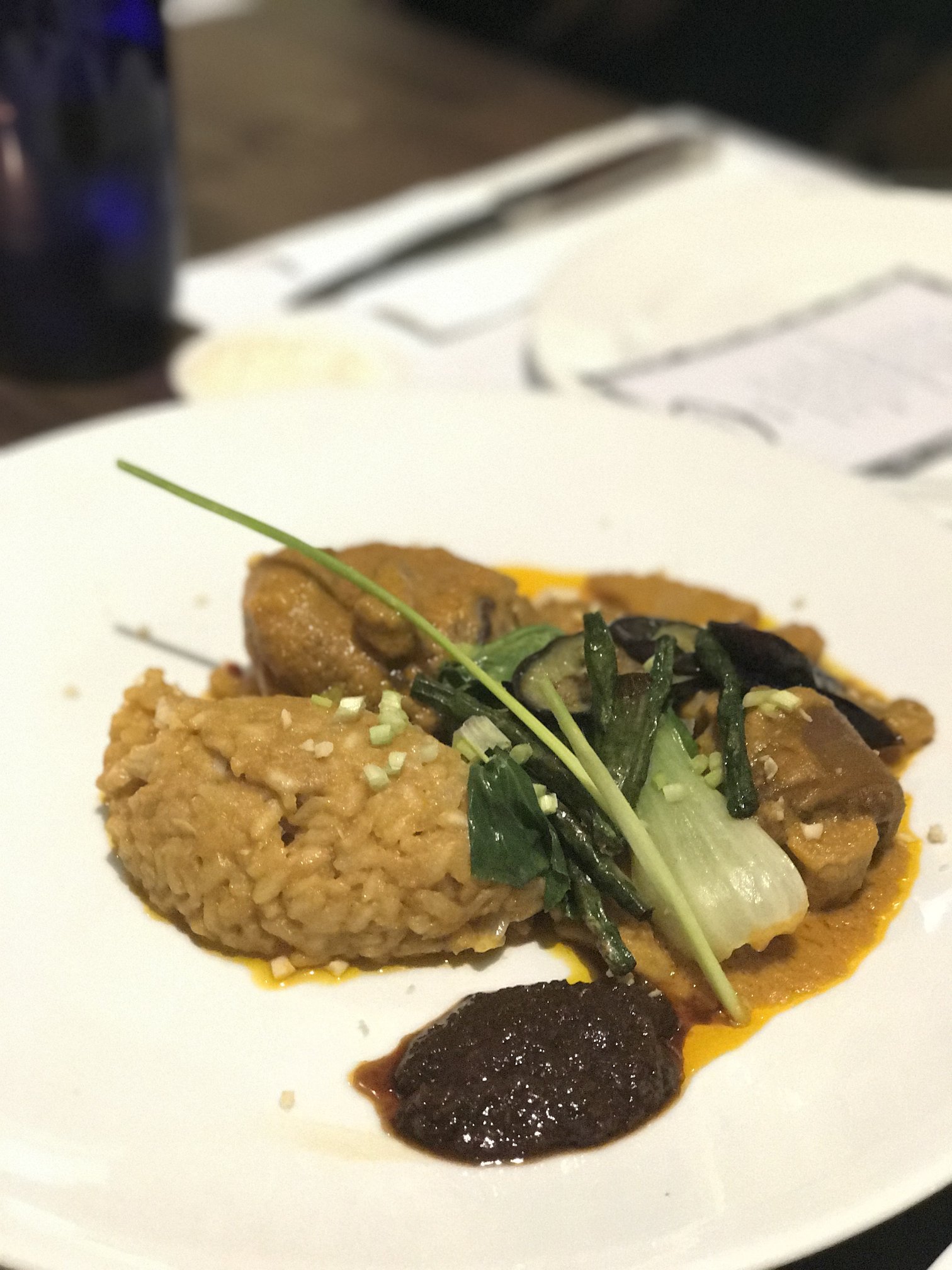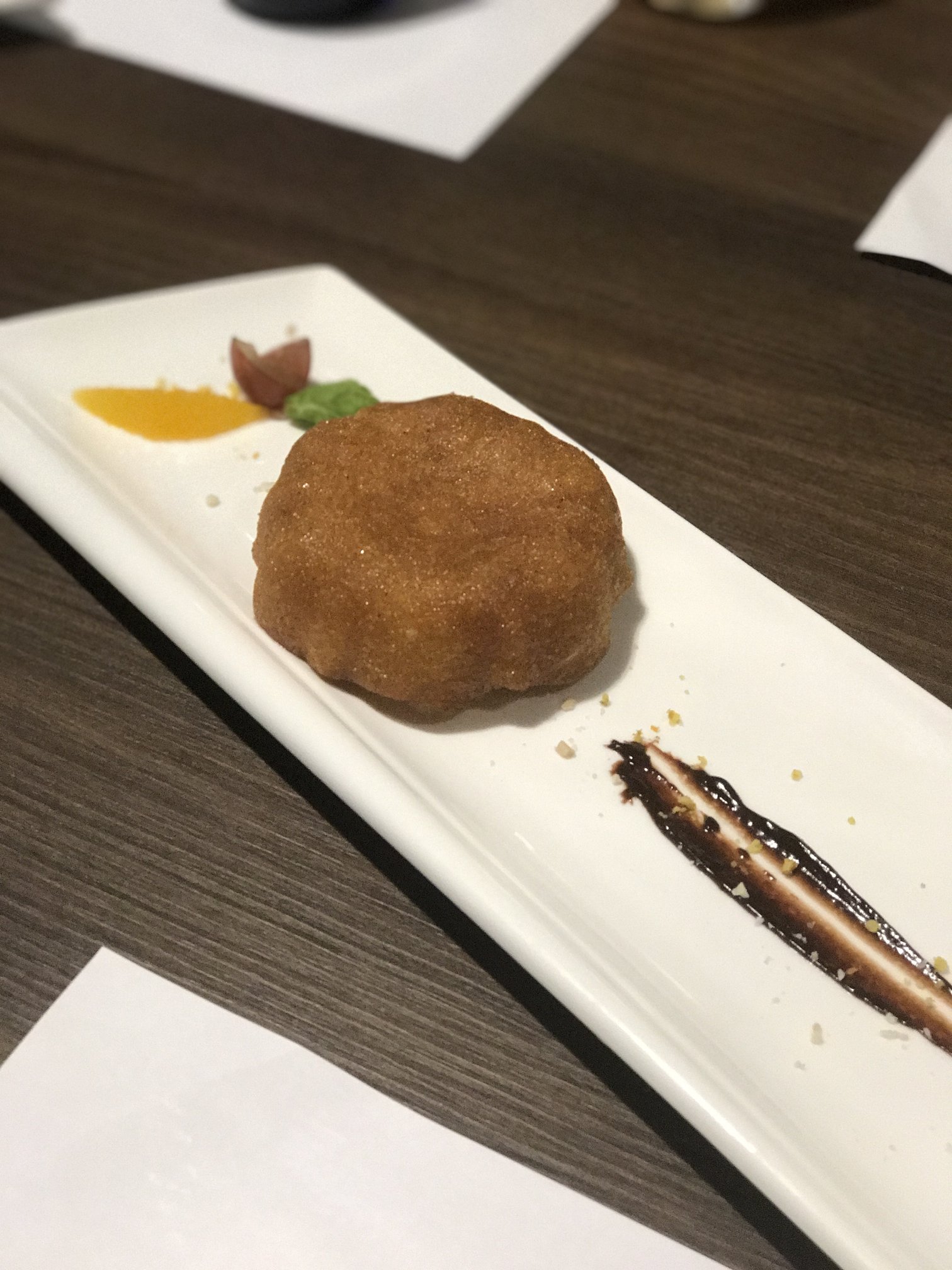 "Now, we have a lot more ingredients unlike before we are limited to certain things. For example the pochero we were able to add smoke to it more," he says.  The secret behind the taste of the pochero is the smoked chorizo that they add and make in-house, they also served the broth separately. If you're looking for a different take on the usual fried rice, they've mixed their rice with bone marrow which makes it tastier. Try their chocolate cake and rum cake which are both moist and addicting, the rum cake has that subtle kick of alcohol while having a sweet ending.
All ingredients are grown and nothing is instant. Abuela's also believes in the farm-to-table concept, using fish straight from their fish pond and local produce from their farm in Bacolod, ensuring freshness and quality.
Header Image courtesy of: Abuela's
TAGS: abuela's Chef Marco Legasto Mai Campillo-Legasto
WHY GO?
They serve breakfast that are all made from scratch. Drop by and try their home-made longganisa and corned beef.
MENU