We've broken down the President's speech on martial law
Here are its bite-sized points
May 26, 2017
Last May 23, President Duterte declared martial law on all of Mindanao following the dissonance caused by the extremist Maute group in Marawi, Lanao del Sur. The President held a press conference as soon as he landed at NAIA after his trip to Russia was cut short. In his speech, he revealed some points on what we can expect from his declaration of martial law.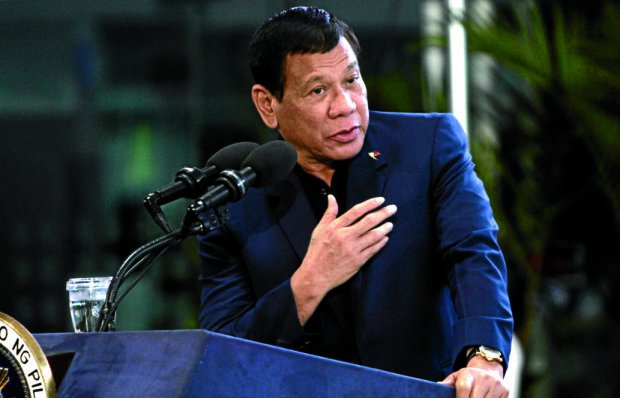 Photo from Inquirer.net/ Richard A. Reyes
We've broken down his speech during the press con and summarized it into these few points:
Martial law in Mindanao will last 60 days effective on May 23, 2017
The Congress has 48 hours to approve or revoke martial law
Should the President need more time after 60 days, an extension is up to the approval of the Congress
The President suspends the writ of habeas corpus in Mindanao; Anyone suspicious can be detained and questioned
Martial law in Mindanao will include arrests and searches without a warrant
Civilians with licensed firearms will be allowed to wield them outside their residences
The President's orders are "shoot to kill" for anyone wielding a gun who confronts with violence
The President will only include a few provinces in Mindanao that will be subjected to curfew: In his speech, he mentioned Lanao del Sur, Lanao del Norte, Sultan Kudarat, North Cotabato, Maguindanao, maybe Zamboanga, Jolo, Basilan, and all the way down to Tawi-Tawi
Martial law may spill over to Visayas and Luzon if the extremists have infiltrated the archipelago
The President assures the public that despite martial law in Mindanao, there will be "no abuses" and that "the courts are open"
The President will keep martial law in Mindanao until he deems Mindanao as safe
In his speech, President Duterte mentioned that his decision for martial law is for the country's improvement, and a step towards peace. While his supporters in the Senate and Congress agree with his decision, certain solons are questioning the constitutional basis of blanketing the entire Mindanao region.
Featured photo from Inquirer.net/ Jeoffrey Maitem
TAGS: martial law martial law in Mindanao News nolisoli.ph president duterte rodrigo duterte