Get your fill of authentic Indonesian food at Garuda
Their rendang, cooked for eight hours in coconut milk and spices from Indonesia, is the real deal
info
Restoran Garuda

Indonesian

11 a.m. to 10 p.m. daily

824-3440

₱

P1,000 for two (approx.)
From the eyes of a Salcedo Street passerby, it's easy to overlook the comfort Restoran Garuda offers inside as the restaurant's name is glaring in a heavy red type on a solid black background outside. But this very banner also stares and dares: Go for Indonesian cuisine today.
When we think of Asian food, Indonesian comes perhaps sixth to mind, not the most popular option. But owner Ashwin Budhrani, together with his brother and business partner Kamlesh, aims to shift the common impression. "Our goal is to introduce Indonesian culture and its food to the Philippines." And perhaps extend the feeling of excitement they get when they visit Indonesia knowing they will be devouring some local favorites. They unlocked the doors of Garuda to the public on the first week of April, but as of writing, they are still waiting for the perfect timing for a grand opening. "We're still trying to learn everything, but so far the responses have been very good for the public," Ashwin says.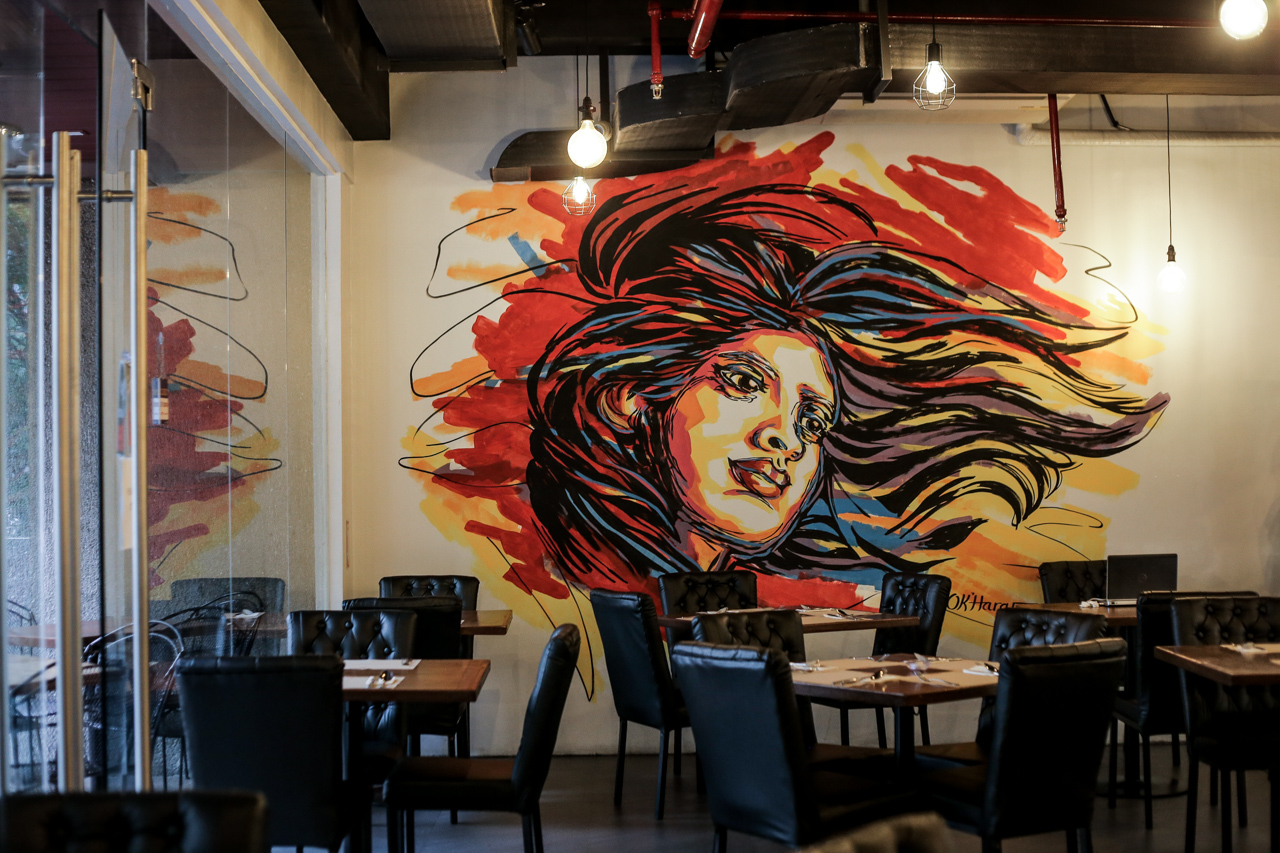 This spacious, carefully lit cozy restaurant with Instagrammable murals is favorably located across the Indonesian Embassy. As a newcomer in the neighborhood, it is doing good in fitting in while maintaining its identity. "Legazpi Village is where the restaurants are," Ashwin says. "People come inside and get very comfortable. We try our best to go with that vibe." He even mentioned the hashtag he heard going around, #TheGreatGazpi.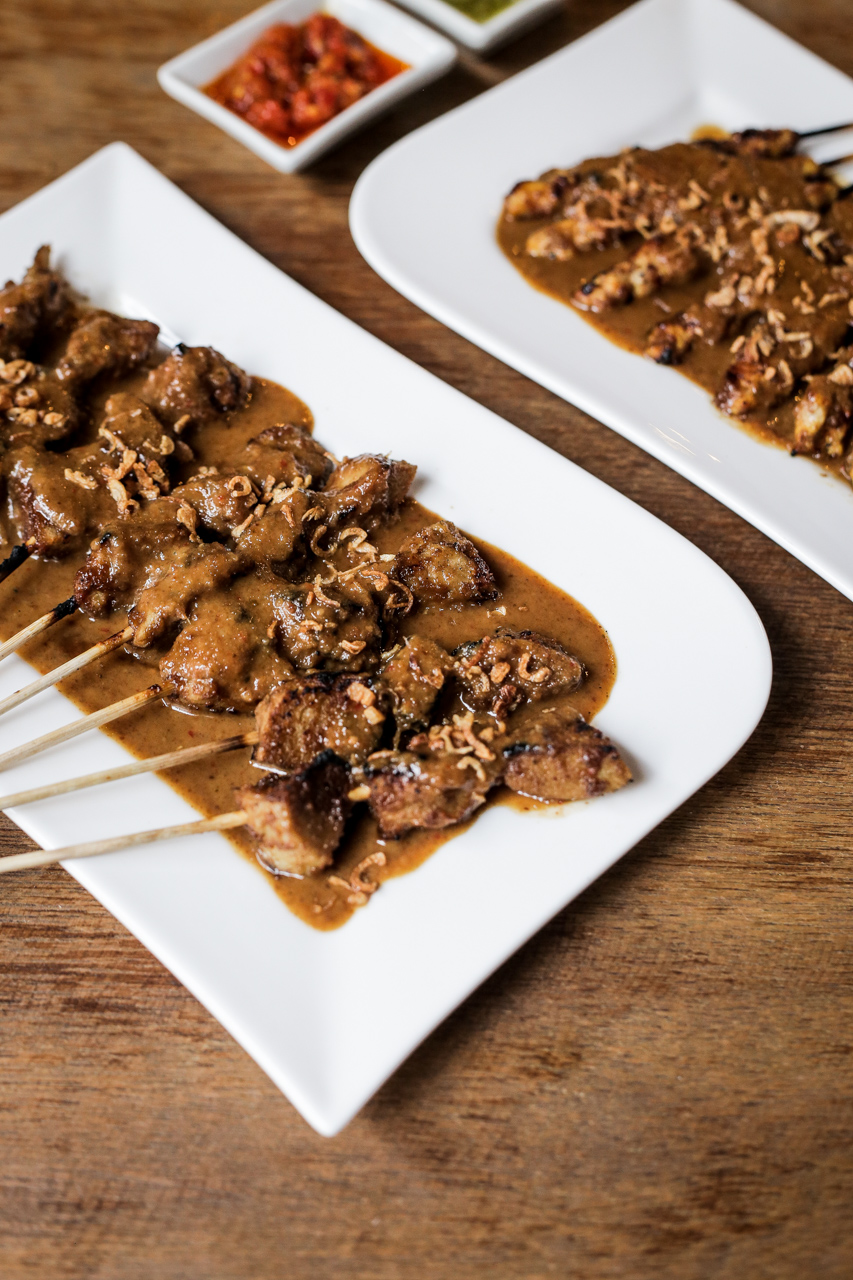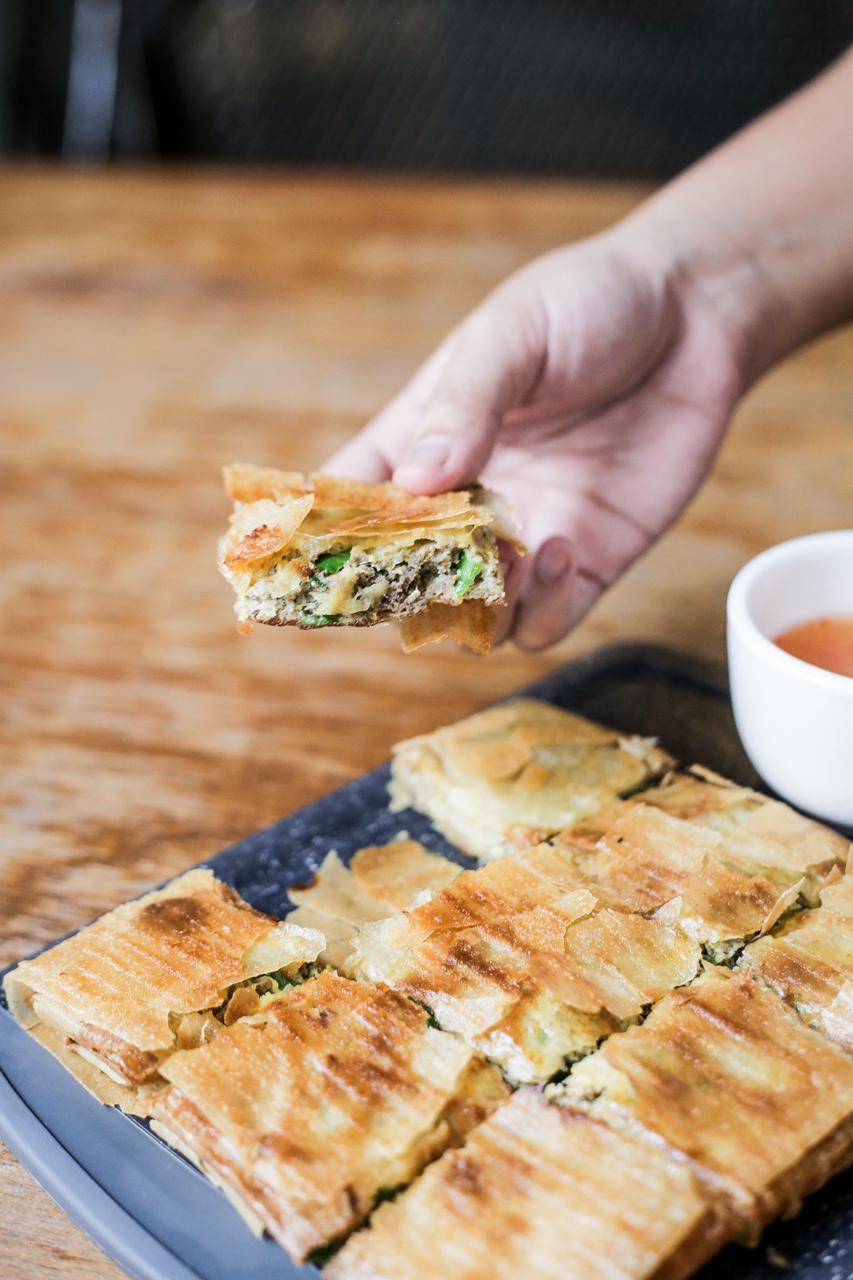 It's best to start the feast here with the most popular street food in Jakarta, sate ayam. These beef treats served on skewers are topped with peanut sauce and go well with their green and red chili sauce or sambal, enticing the taste buds to try some more of where that exquisiteness came from. Martabak, their crispy and savory fried pancake of sorts with egg, beef, and spices inside is also one of their best-sellers. It's also noteworthy that they have variants for vegetarians.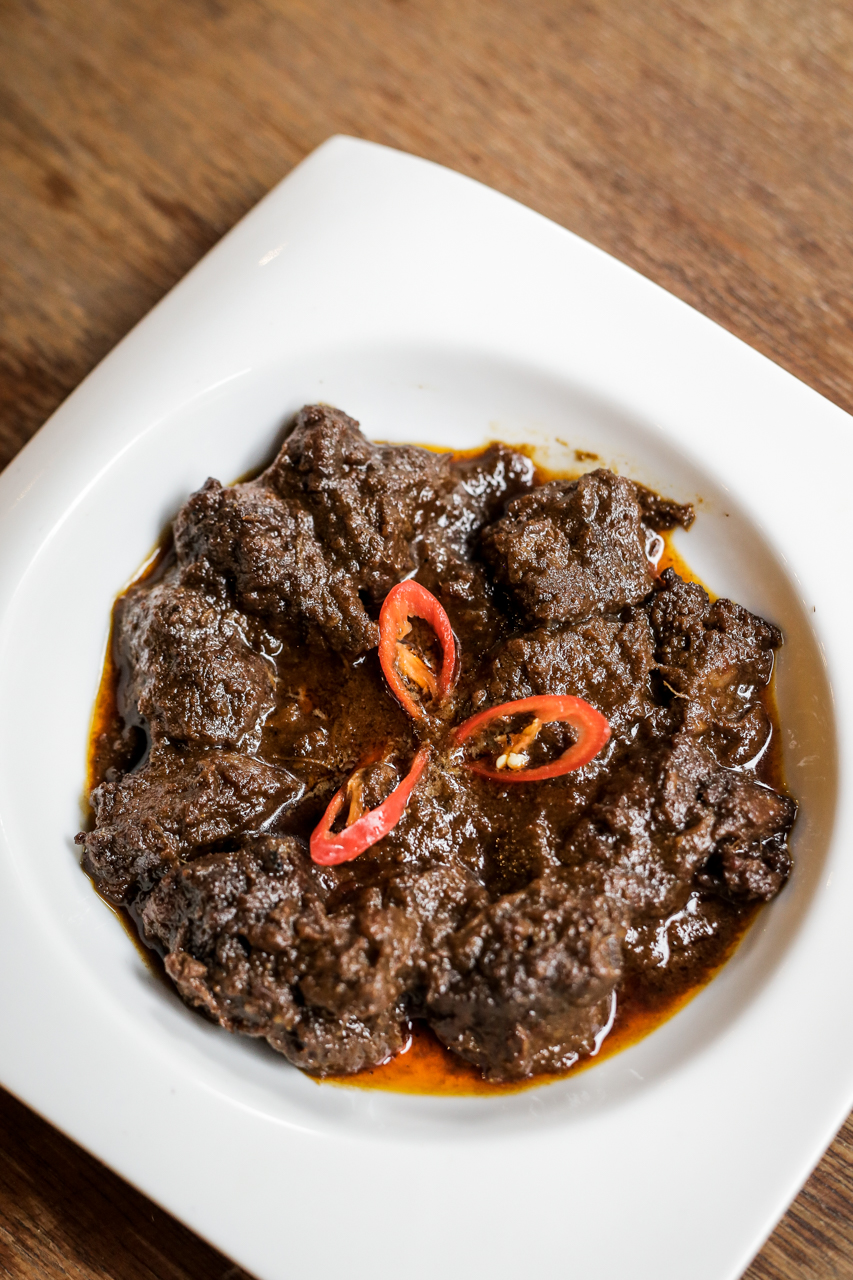 Celebrating the authenticity and tradition of Indonesian cooking, this international franchise boasts its rendang. This fare is cooked for eight hours, wherein customer's own choice of meat (either beef, chicken, or vegetarian meat) is marinated, and simmered in fresh coconut milk and signature spices directly imported from Indonesia.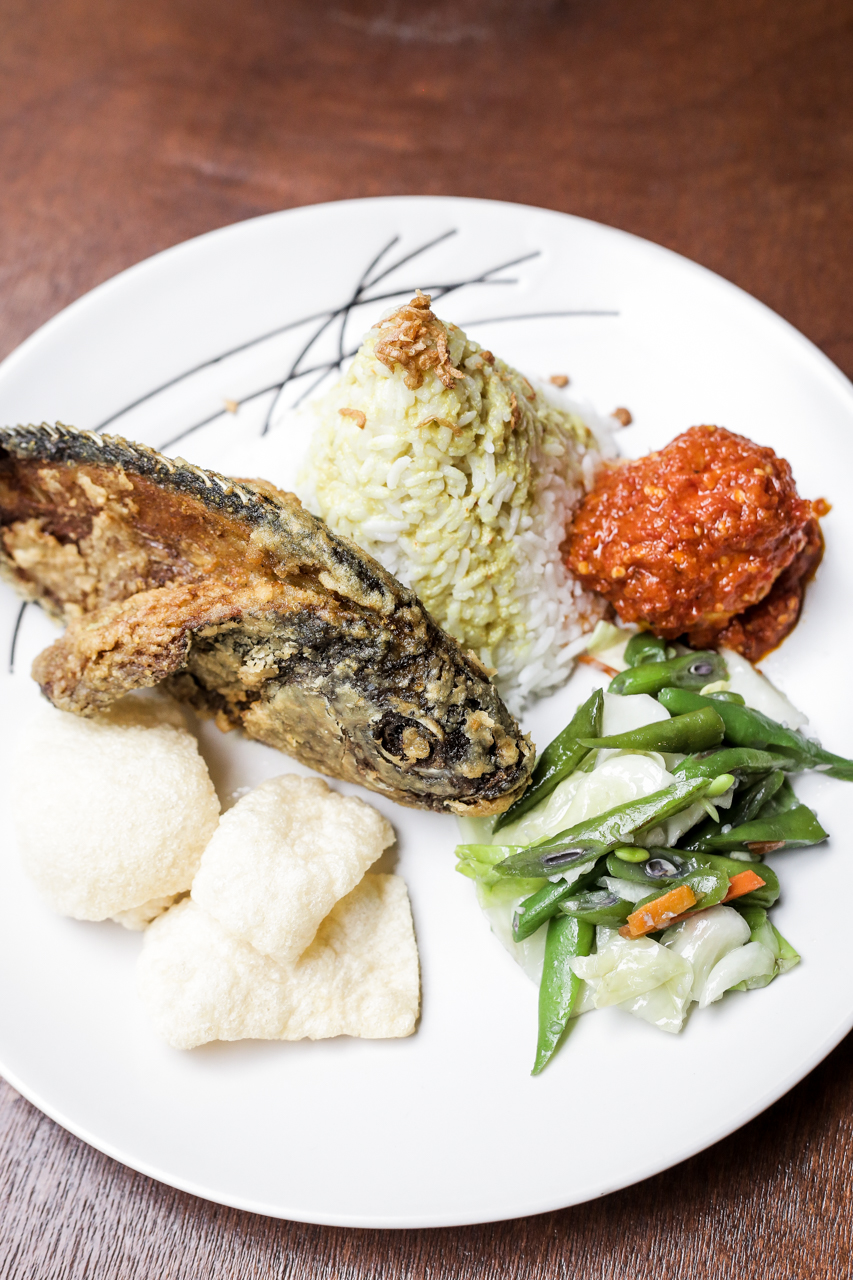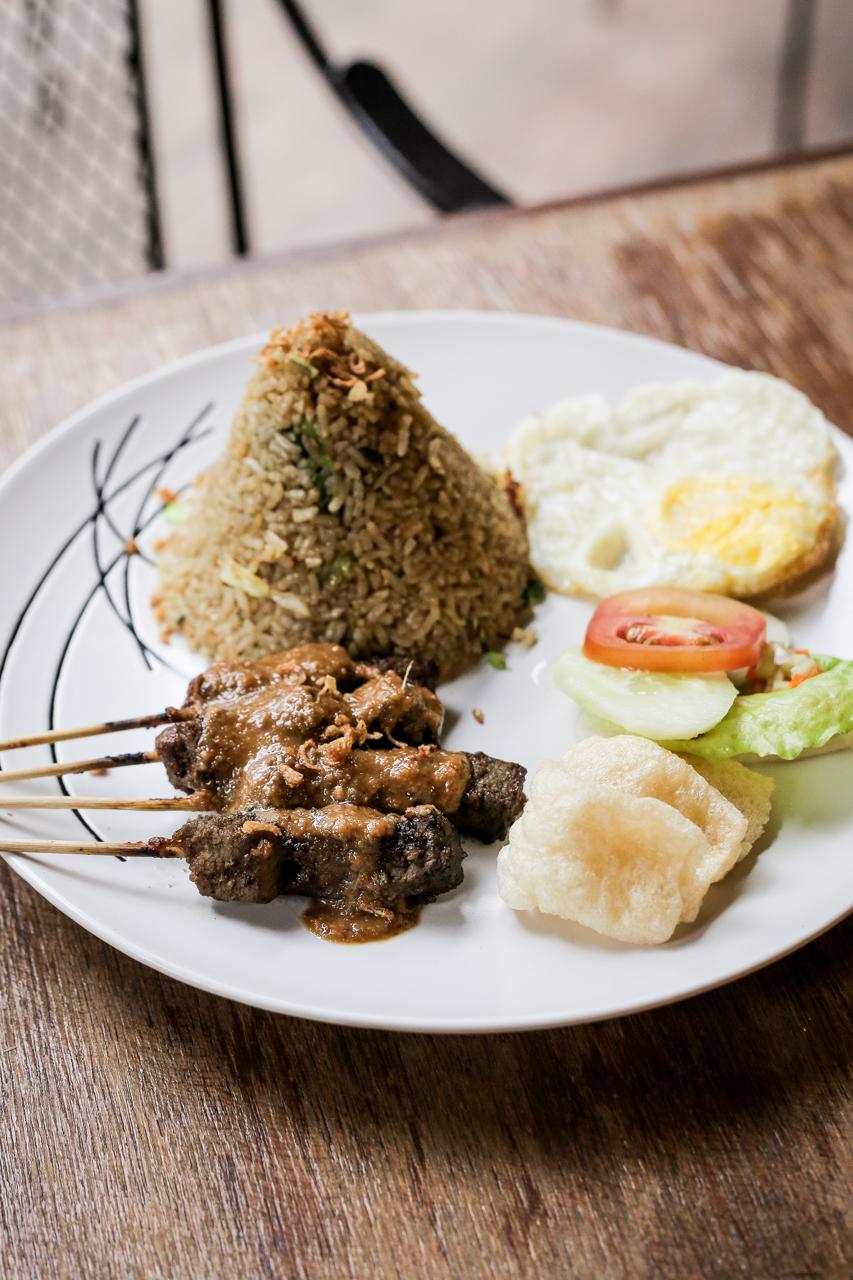 They also offer Make-Your-Own Packets where one can choose their preferred meat (beef, chicken, fish) and a side (various kinds of fritters, steamed vegetables, marinated tofu or hard-boiled egg). This good-for-one meal is worth the price for it comes with pickled vegetables, white rice, and krupuk.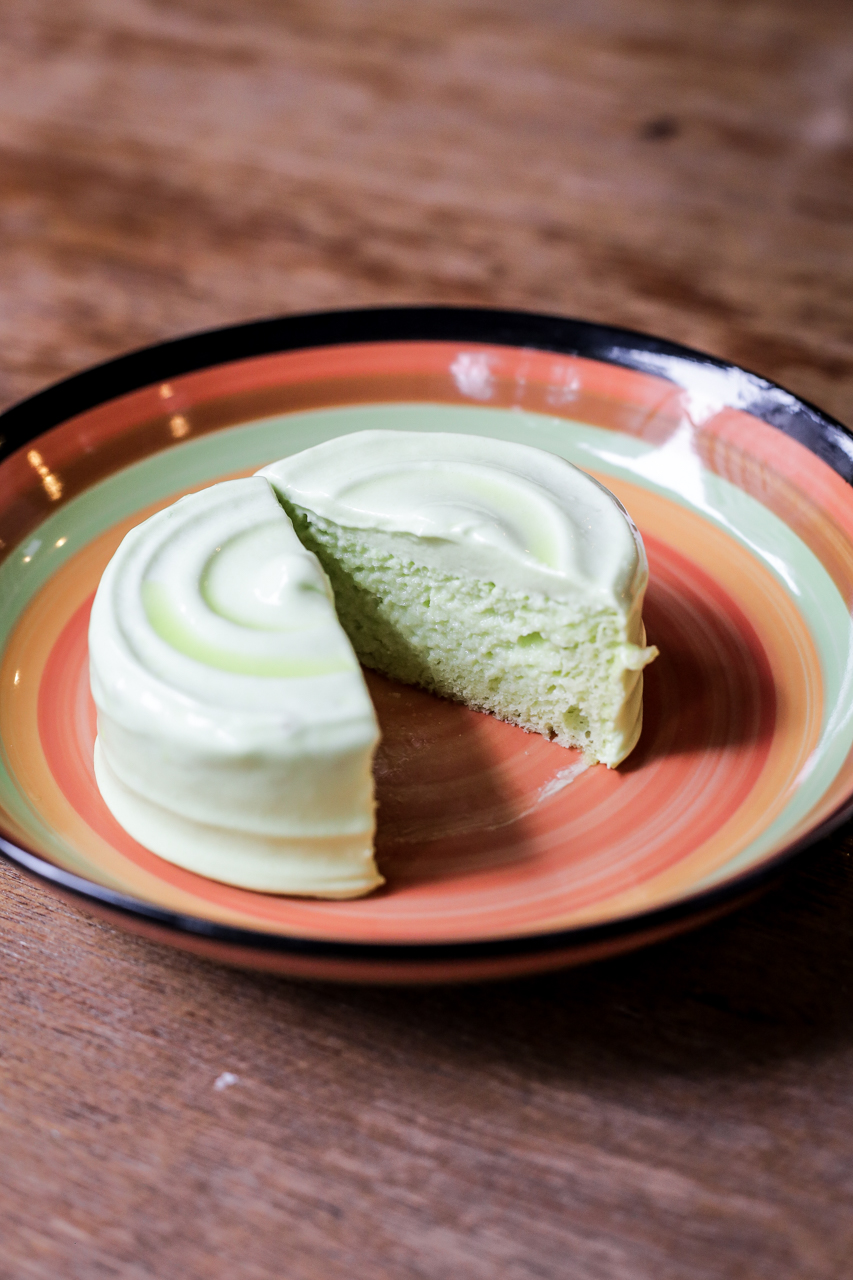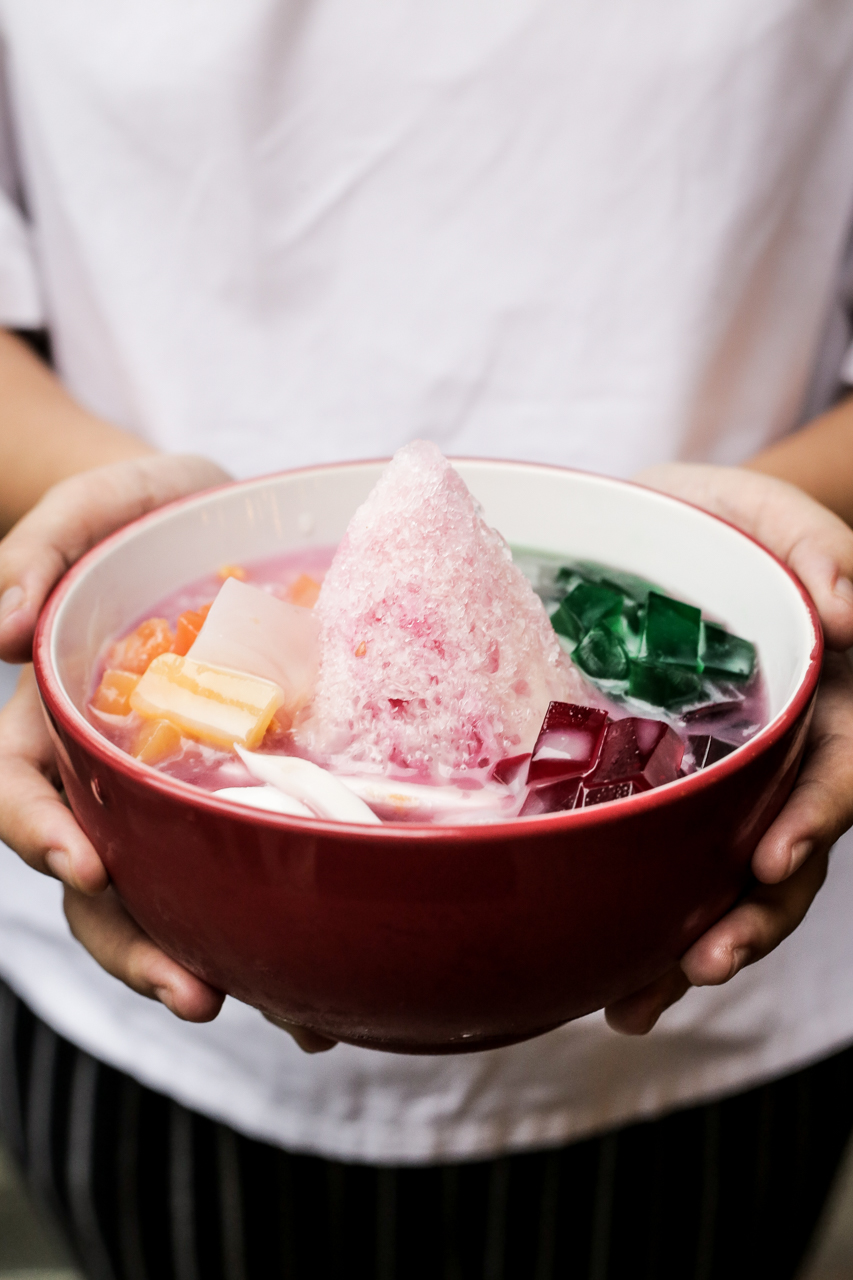 One can only eat so much, so their creamy pandan cake is perfect for cooling down from the spices. For more literal chilling of palate, they offer es campur, Indonesia's version of the halo-halo, with fruit cocktail, gelatin, sago, subtly sweetened by condensed milk.
Garuda guarantees an Indonesian experience within the confines of Salcedo Street. Its burning endeavor to live with its motto "Live life with a bit of spice" is apparent from the restaurant's fervor to offer more to the Filipinos and foreigners who had a remarkable encounter with the Indonesian cuisine. Restoran Garuda is also in Medan, Jakarta, and Singapore.
TAGS: Asian Indonesian Legazpi Village makati Nasi Goreng Rendang Restoran Garuda
WHY GO?
If you're craving Indonesian food but think ordering a full order is too much, Garuda offers a number of packets where you can choose your preferred meat and sides.
MENU