It's officially monsoon season again. Mornings, afternoons, and evenings outside the comforts of your home or office may also mean damp clothes, wet shoes, and puddle stains. Eating out can be a bother, frustrating if you crave for a specific flavor. Fortunately, halal-certified Pondok Rasa is willing to deliver Indonesian cuisine at your doorsteps.
Pondok Rasa, which means "house of flavor," started as a catering service late last year particularly for the owner's co-workers in Makati. Most of them are Indonesians. "Maraming Indonesian na katrabaho si sir [kaya] naisipan niya na kaysa kumuha sa iba, dito nalang. M-W-F, umo-order sila at dinadala namin doon (My boss has a lot of Indonesian co-workers, that's why instead of buying food from other places, he thought, why not offer ours? They order from us every M-W-F, and we deliver to them.)," says Aida, the kitchenette's clerk who has been there almost since the start of the business. From there, the bounds of their service widened.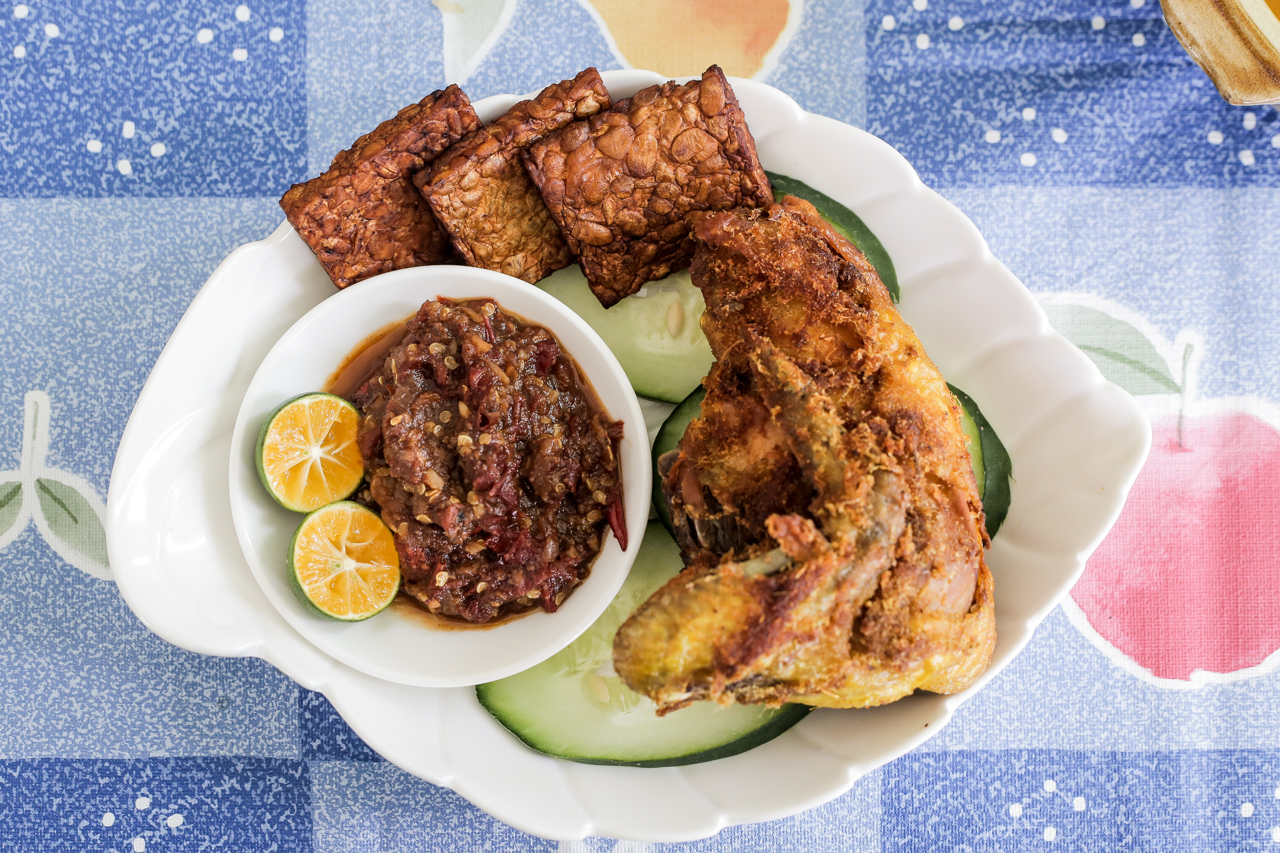 They cook the dishes in the owner's home. One day, a group of customers suggested they should set tables and chairs at the place to accommodate at least some diners. Today, the quiet residential area in Dayap St. nestles the kitchenette. It occupies the first two floors of a corner unit in Birch Townhomes giving off a simple, lutong-bahay vibe, just like an extension of your kitchen and dining area at home. This is the temporary abode for it plans to move out once the owner finds a more viable space.
Since they import almost all of their ingredients from Indonesia and sometimes run out of say, shrimp or catfish, menu lineup changes but the favorites stay. It became a way to introduce every Indonesian dish there is to the Filipinos. Flaunting its chewy, well-marinated meat covered with its golden crust brought by deep-frying, ayam penyet or smashed fried chicken tops their best-selling list. It is served with their fiery sambal or sauce that you can challenge yourself with and thin slices of tempeh.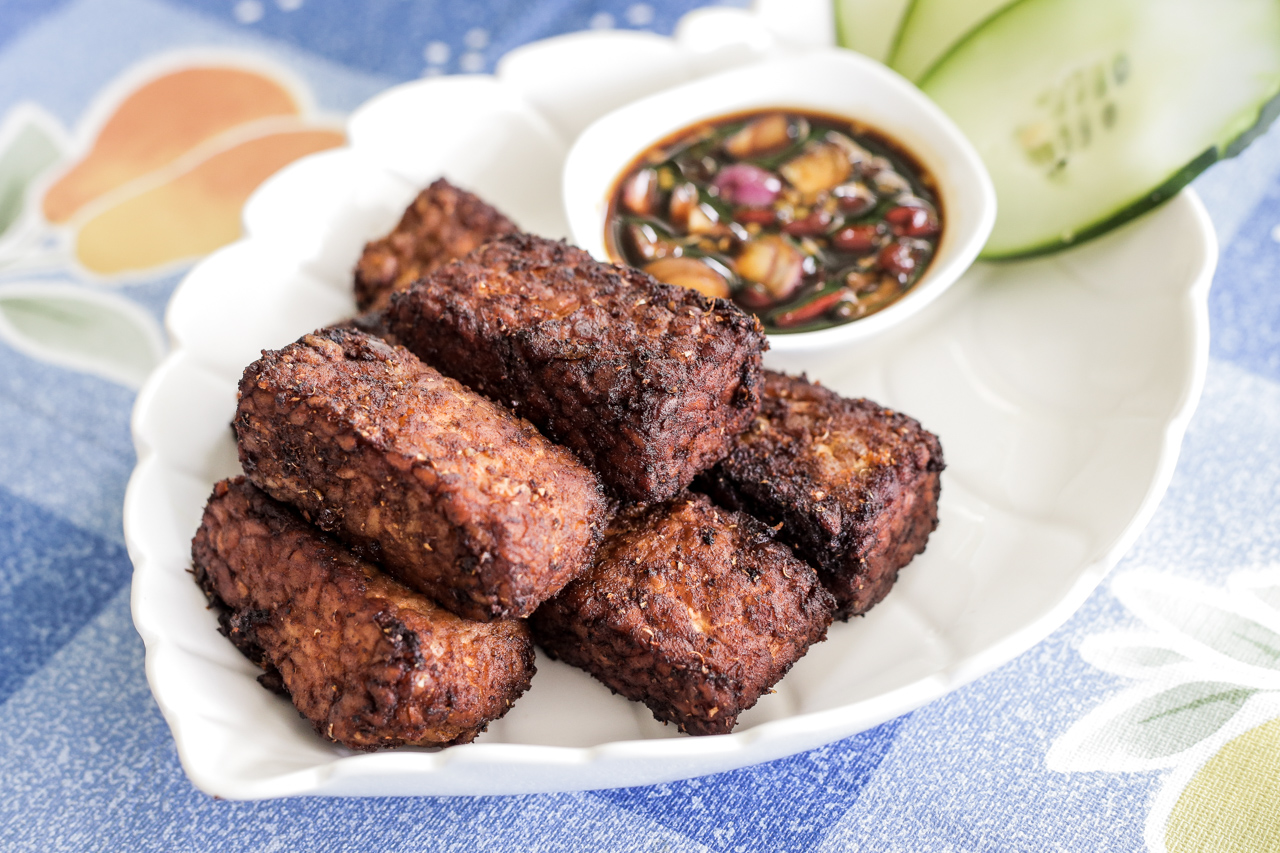 They usually serve tempeh or the country's local soy goodie with mashed potato-like texture as a side for main courses, but you could order a plate of it in thick slices by request. Dip it in their sweet and spicy sambal to bring zest to its rather blandness.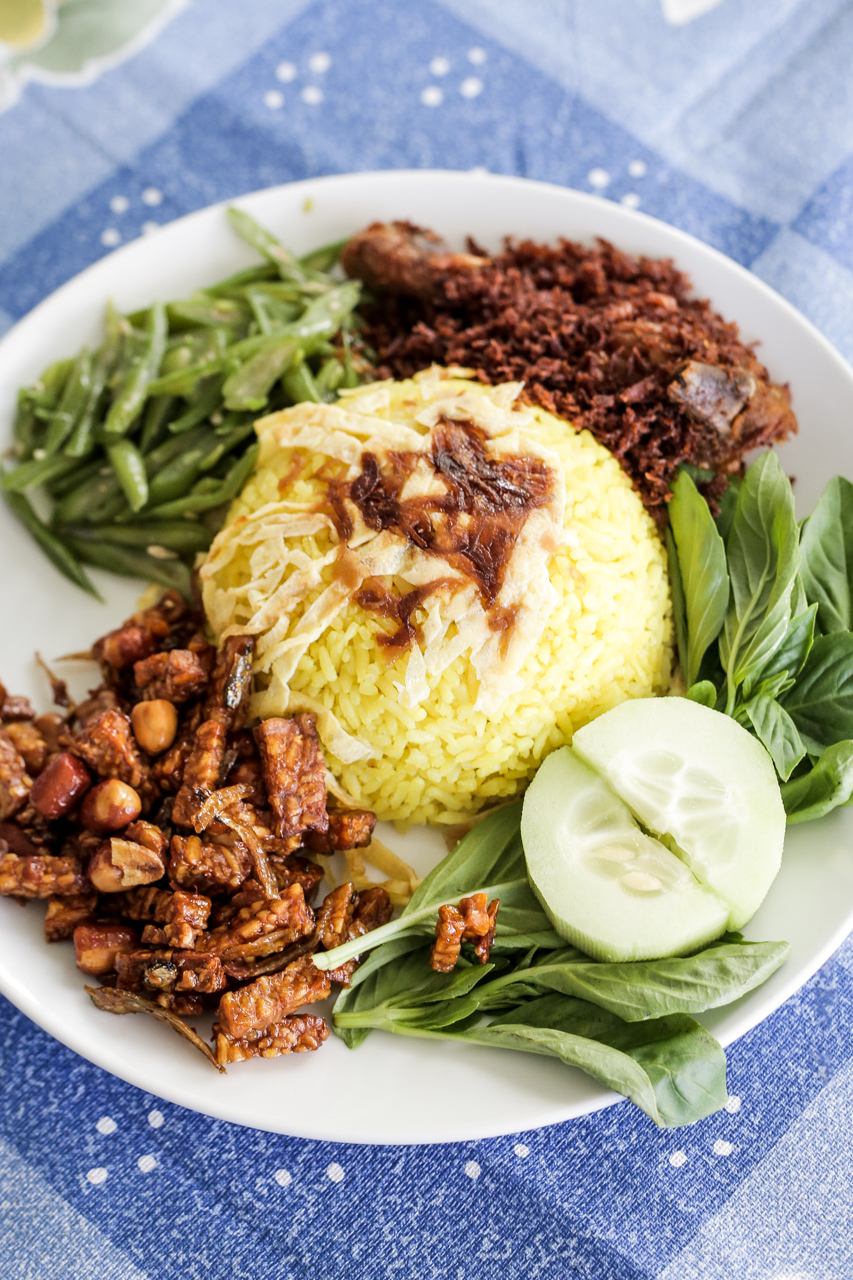 To appease your craving for something like a hotpot, try their kwetiau or flat noodles in tomato soup with a peppery bite. They also offer packets like nasi kuning ayam serundeng or their yellow rice cooked with coconut milk and turmeric with sides that include small chops of tempeh in peanuts, basil leaves, sliced cucumber, and fried coconut flakes.
Cooks could adjust the tang of every fare since not all are accustomed to authentic Indonesian spices. If they still have any creative techniques in their arsenal, they have the freedom to incorporate them to the dishes.
Pondok Rasa makes sure that the Indonesian cuisine that they offer are accessible. They offer free delivery in Makati; for orders outside the city, customers could coordinate with  a third-party delivery service.