Coffee Tonya is every coffee lover's paradise
There's raw coffee beans, coffee equipment, and a roaster, all in one quaint café
info
Coffee Tonya

Cafe

10a.m. to 7p.m. Mondays to Saturdays

750-6200

₱

P200
Coffee has been a staple in our lives for a very long time. Through the years, our way of coffee has evolved. From your basic cup of Joe, to the frivolous cappuccino, to all the wondrous forms of artisanal coffee. Nowadays, there are multiple techniques and trinkets "required" in coffee-making. For all of these and more, Coffee Tonya is the place to go.
Tucked in a quiet corner of Angono and J.P. Rizal, Coffee Tonya is a deceptively unassuming coffee-haven that will bring tears (of joy) to every coffee aficionados' eyes. Originally, the concept for the store was to sell in wholesale. Tonya literally translated to 'wholesale' or 'a wholesale dealer.' However, being that the Philippines is still new ground for the Japan-based franchise, the first one outside of Japan, they've decided to keep everything in tiny doses for now.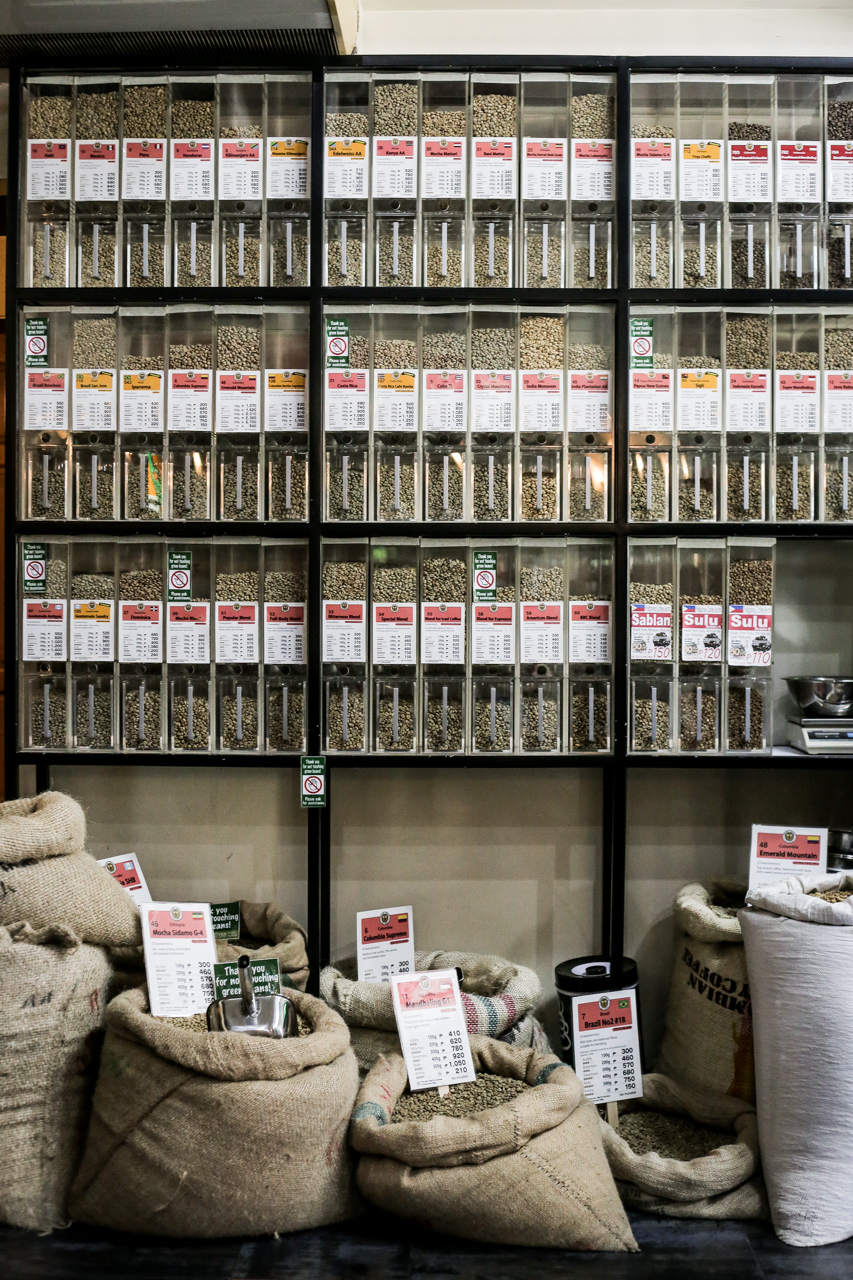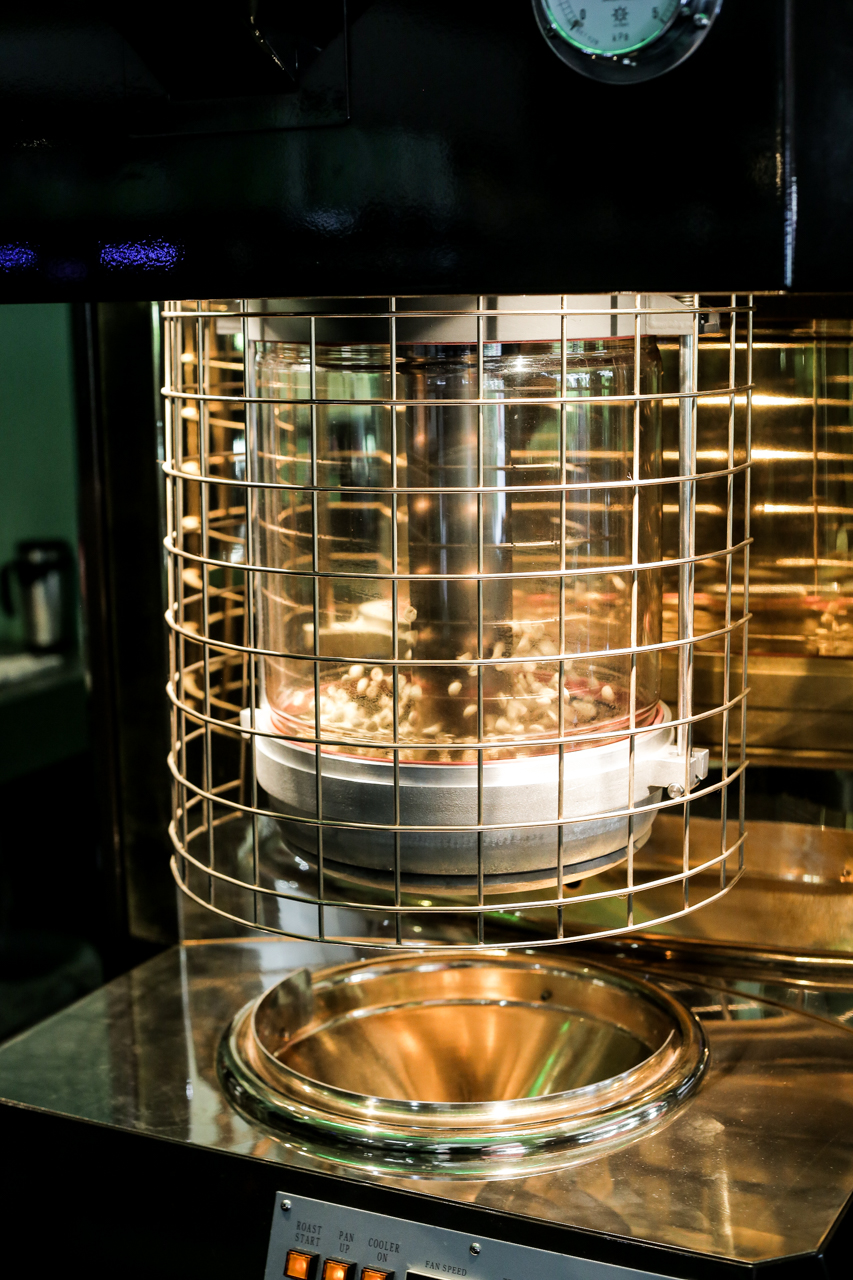 Upon entering, front and center are the stars of the shop, their impressive collection of coffee beans from all over the globe. From west to east, you name it they have it. More importantly, they customize each and every order according to their customer's desired taste. Patrons can choose the roast, the blend, the level of acidity and more of their purchase with ready assistance from their friendly staff. Their bestseller and the personal favorite of the staff is Yirga Caffe, best for its mild flavor and low acidity.
They also feature coffee beans local to the Philippines. Specifically, they have Sablan from Benguet, Barako from Batangas, and Sulu from Sulu. As of the moment, these local-based beans are only retailed in their Makati branch, but management is making efforts to have their Japan branches export from here. The beans can be bought per 100 grams with prices starting at P300 for the international beans and P110 local-based beans.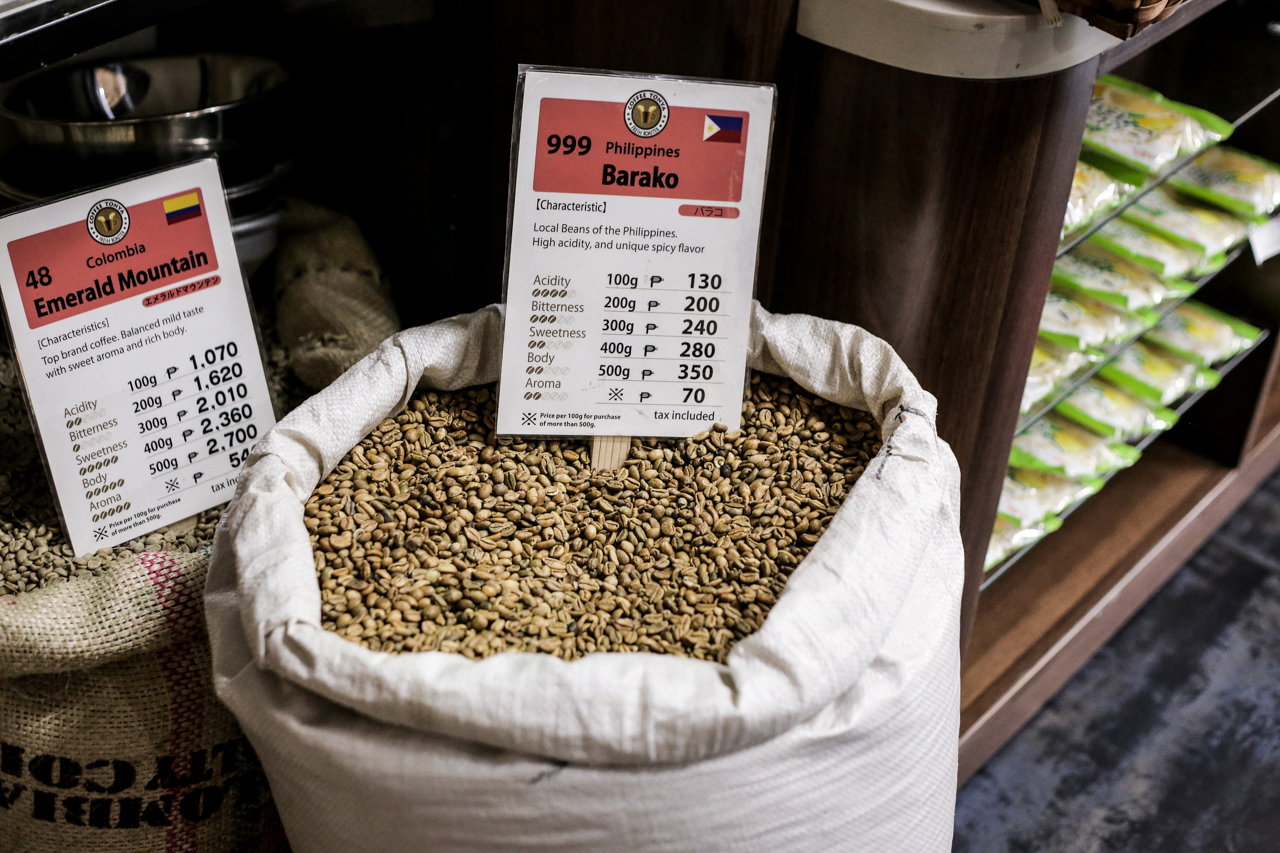 There are coffee grinders, paper filters, complete coffee drip sets, portable coffee siphons and more. For the tea lovers out there, they also have tea leaves, tea leaf grinders, and other tea paraphernalia available in their store. All of these varying from affordable to high end.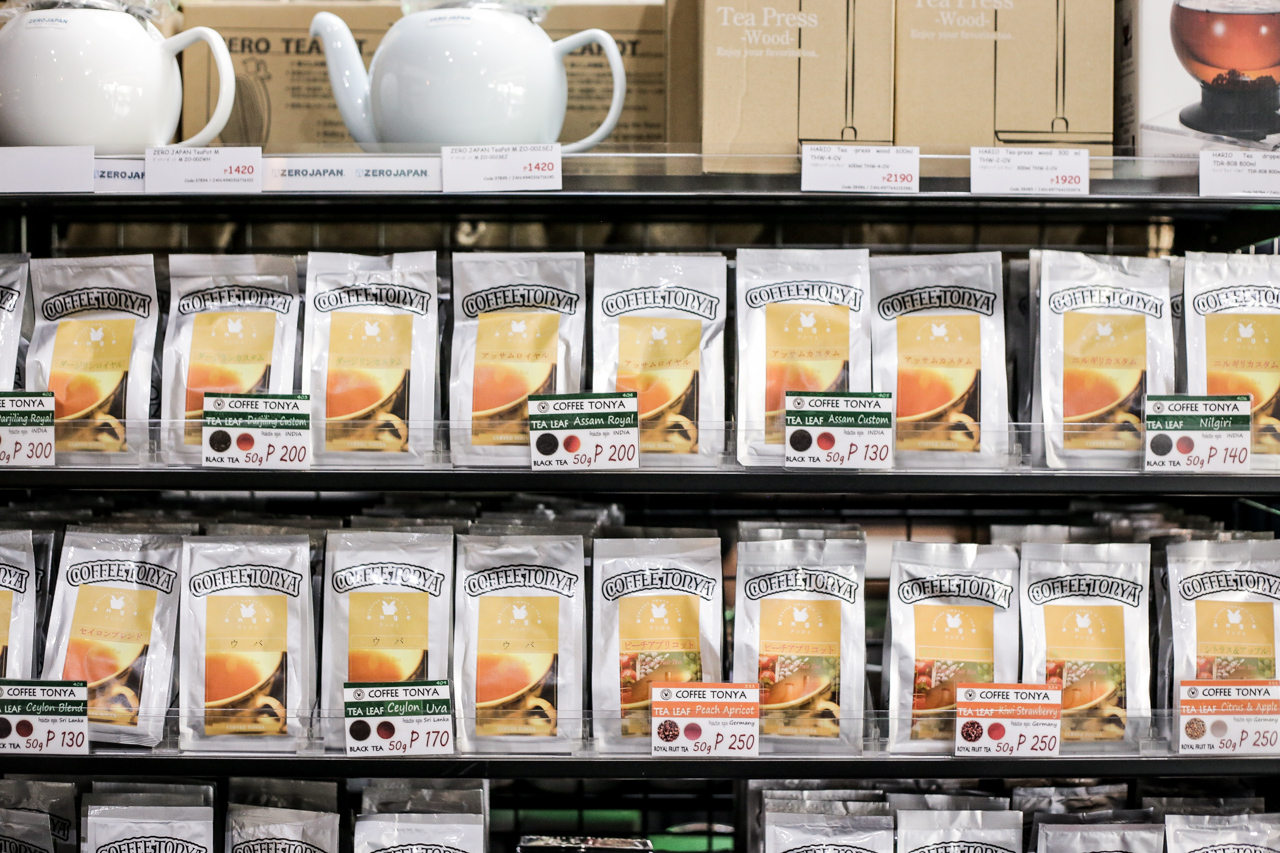 Outfitted with a strong wifi connection and the perfect quiet atmosphere, Coffee Tonya also doubles as a café. For now, they have a strict coffee menu with a few smoothies, tea, and a few desserts as an exception. Their bestseller is their Cafe Latte and Decaf Brewed Coffee. For beginners in the coffee game, try their Mocha Smoothie. It's the perfect blend of chocolate and coffee, with both flavors accentuating instead of overpowering the other.
Under the guidance of its manager, Makoto Suzuki, who is a certified coffee master, Coffee Tonya has cultivated the same level of mastery and thought throughout the rest of their menu. From the select pastries and desserts that they serve to their espresso shots, everything is made exclusively within the cafe.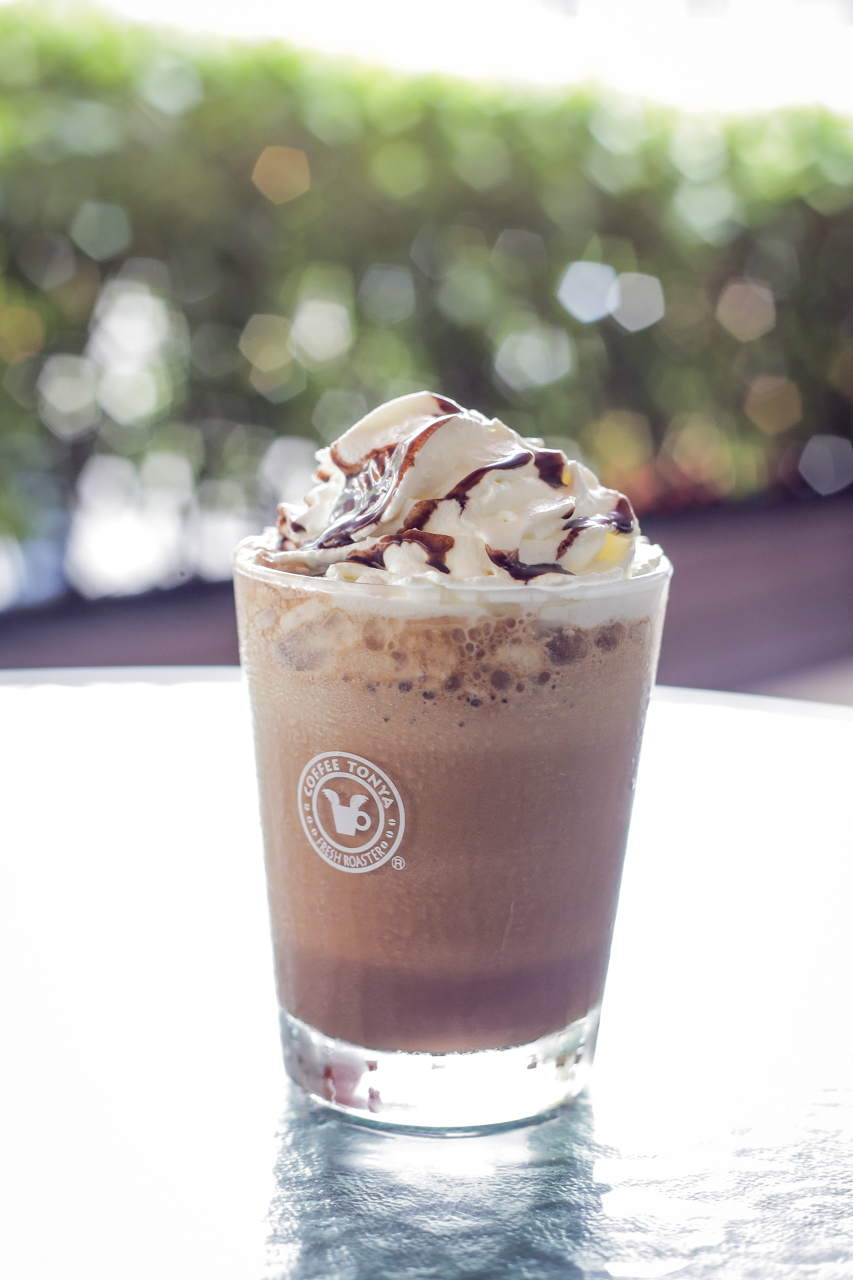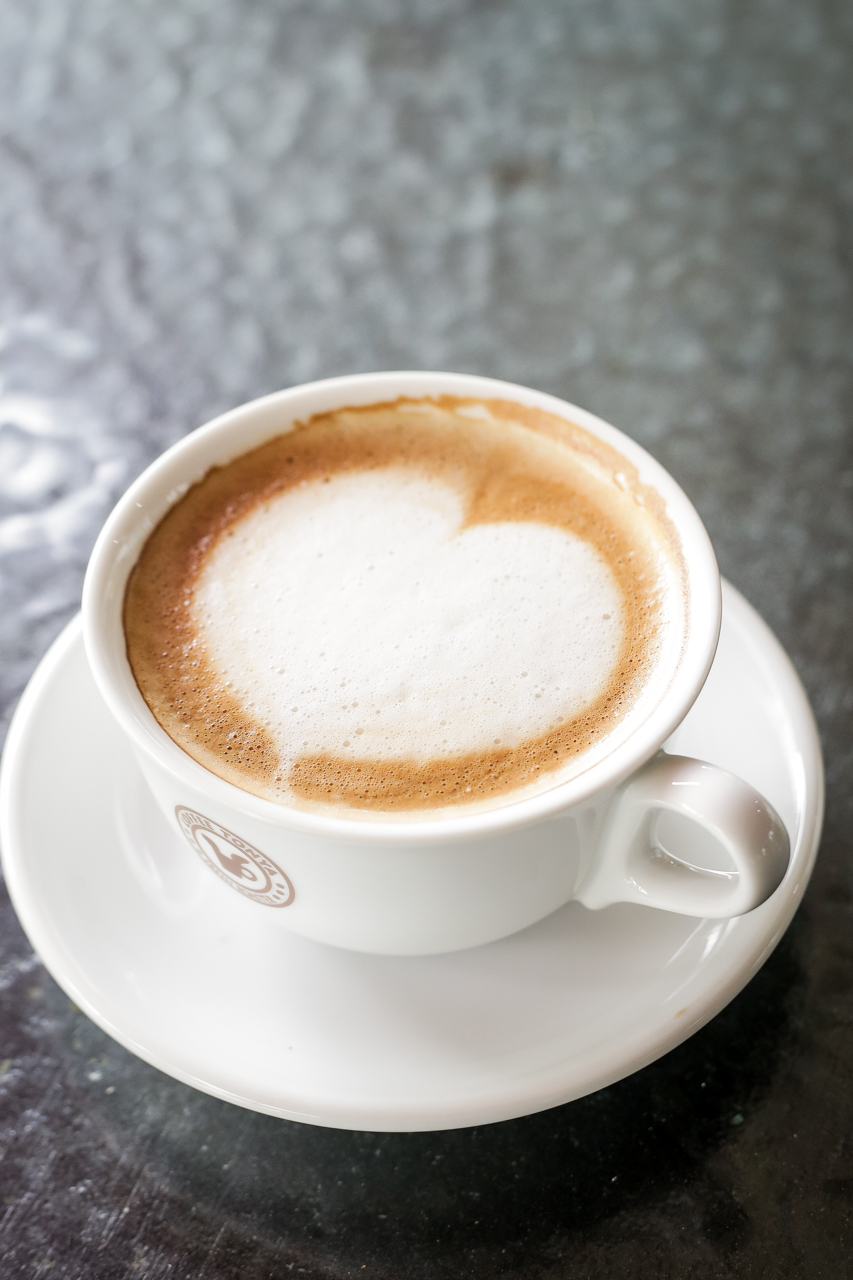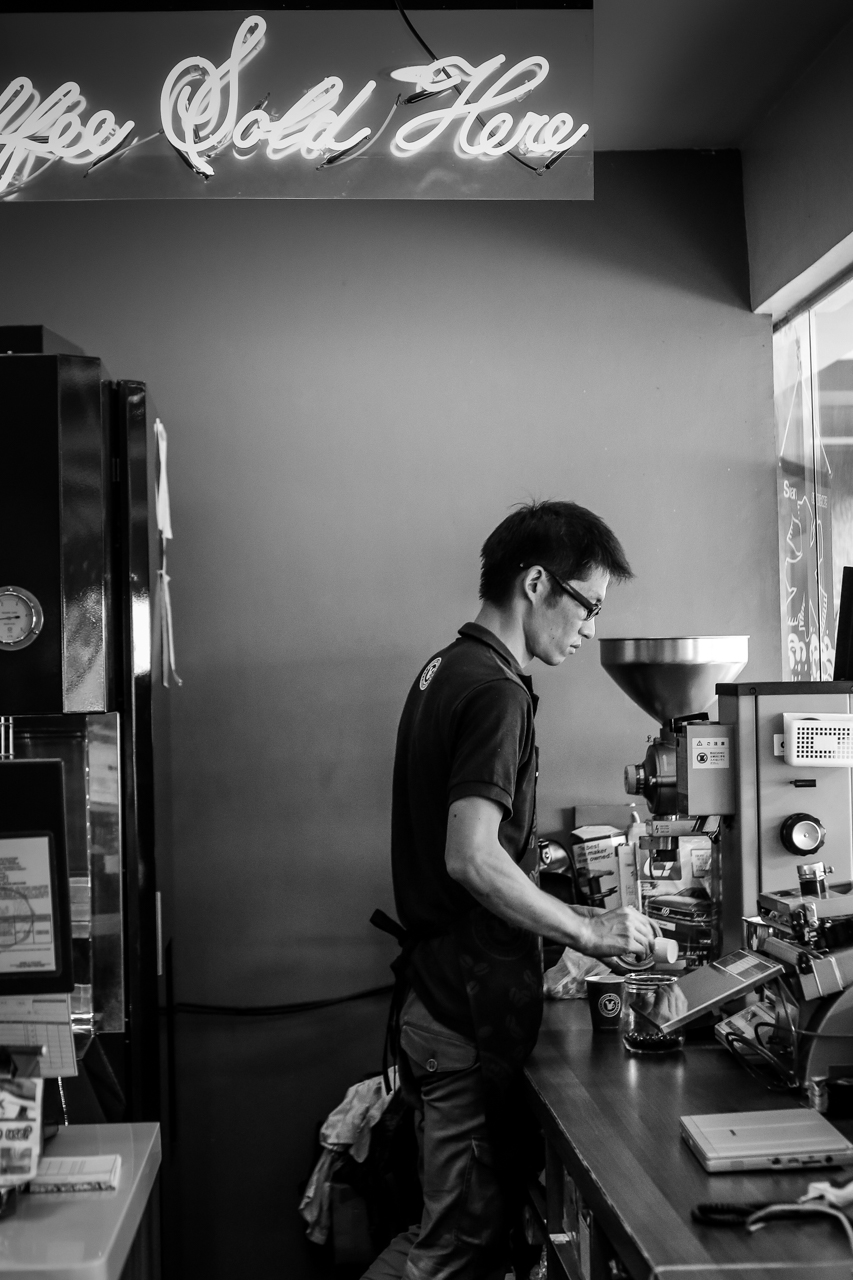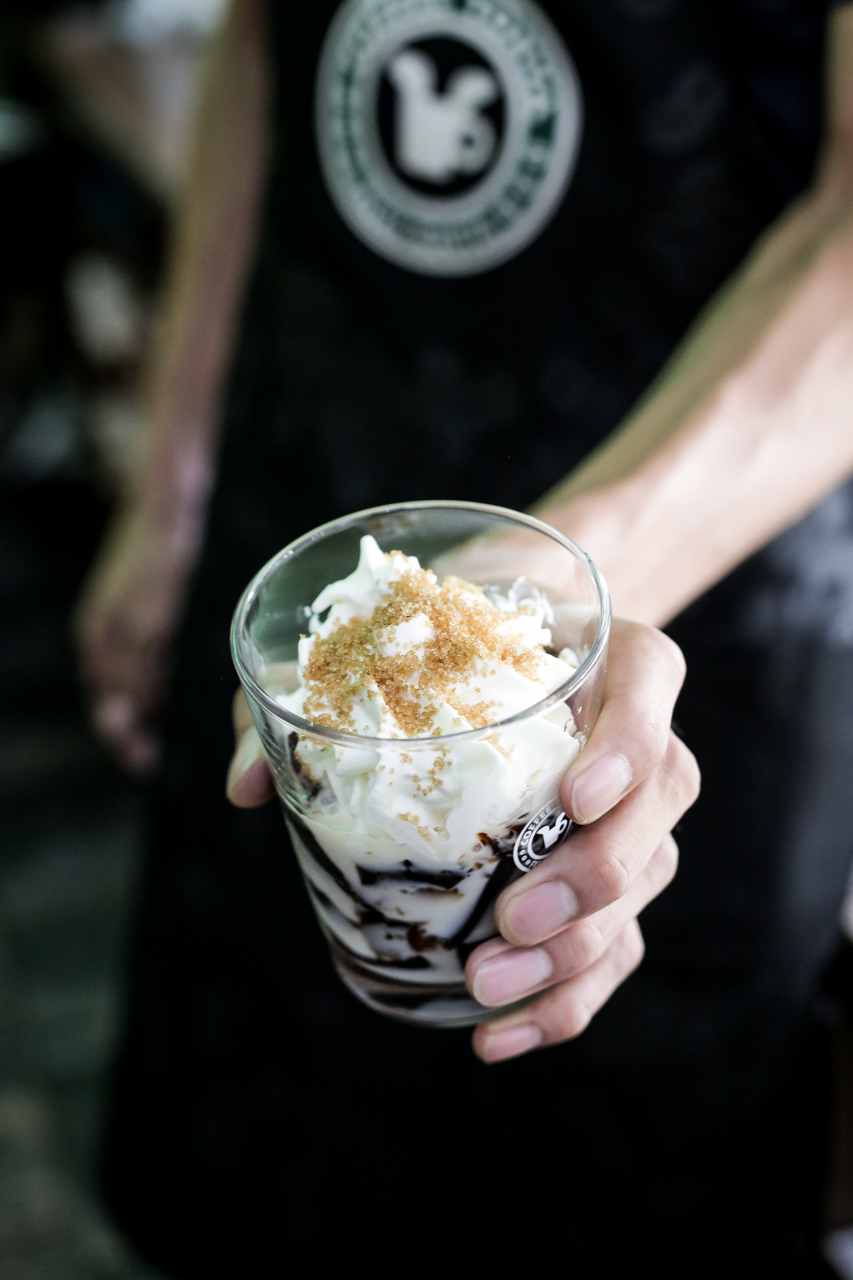 Following the endless coffee trends popping up here and there, they are also making plans to allow their patrons the choice of technique used in the preparation of their coffee. The options will be French Press, Aero Press, and Drip coffee. They also have an online shop, and they also deliver; P1,500 minimum for Metro Manila, inclusive of free shipping and P3,000 minimum for outside the metro, also inclusive of free shipping.
With services, equipment, tastefully and thoughtfully made drinks, and top quality beans, Coffee Tonya is a little piece of coffee heaven indeed.
TAGS: barako coffee Cafe Tonya coffee shop eats
WHY GO?
The best freshly made coffee in town. They also sell up to 50 kinds of coffee beans, international and local, all roasted and ground to suit their customers references.
MENU