Yesterday, the Supreme Court selected
a contemporary and eco-friendly design from a Filipino architectural firm for
the new SC complex in BGC
. It will have solar panels on the roofs, "dynamic" glass on windows, and some flora. Well, that's something we need in the city, right? While some buildings and areas we pass by during commutes appear to be sustainable (i.e. with walls decorated with greenery), there are actually more that essentially affords functionality to people and have a lower impact on the environment at the same time in the country.
1. The Circle Hostel
The Circle Hostel is located in the surfing town of San Felipe in Subic, Zambales. Its owner has started
#ThePlasticSolution
project and is integrating it to the hostel's architecture. The project is about stuffing used plastic bottles with solid non-biodegradable waste and call them eco-bricks. These bottles will be used as wall fillers when built thus they don't serve as structure supporters, don't worry.
2. College of the Holy Spirit
James Jao is a Cebu-based architect known for his Eco Houses projects. Now, he has an Eco School in Tarlac that boasts glass curve facade which minimizes heat from the sun, decreasing the energy needed from electric ventilators and Thermawall technology which features insulated walls to avoid as much heat gain as it can. Its high ceiling and cross-ventilation also helps the natural air to circulate around the area.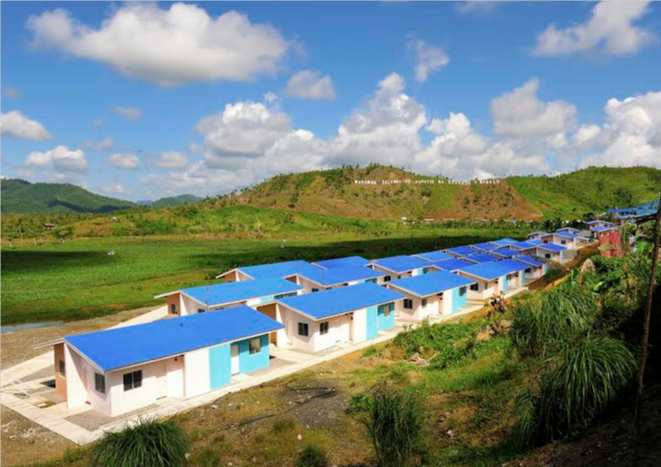 3. EVM Self-Sustainable Resettlement Community
This self-sustaining village in Leyte is a
project of Iglesia Ni Cristo members to the victims of Supertyphoon Yolanda in 2013
. Now, Sitio New Era in Alangalang, Leyte nestles 500 concrete houses and sources of income for the locals like eco-farming sites, a garment factory, a fish-drying plant, and a mushroom facility. Now this is how you develop a community.
Read more:
New Supreme Court complex will be eco-friendly
Why the proposed Nickelodeon "undersea-themed" Coral World Theme Park is still dubious
Live in a more sustainable home