Can the Philippines become poverty-free by 2040?
The National Economic and Development Authority has put AmBisyon Natin 2040 into full swing
Jun 16, 2017
Earlier this month, the National Economic and Development Authority (NEDA) launched the Philippine Development Plan (PDP) 2017-2022, which is the Duterte administration's blueprint for the country's development.
The AmBisyon Natin 2040 is the unified long-term vision and aspirations of the Filipino people for the next 25 years, expanding across at least four administrations. It's a picture of the future where the people can enjoy a stable, comfortable, and secure lifestyle.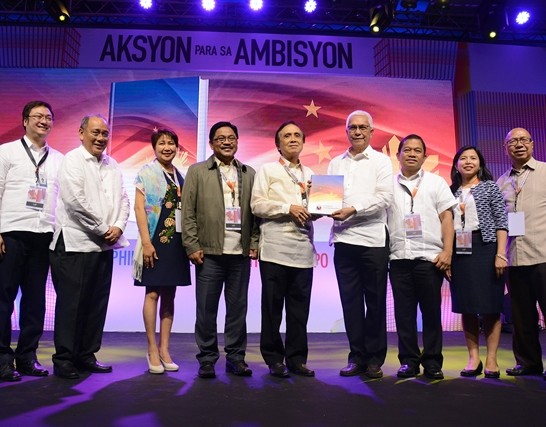 The development plan is anchored to the statement, "Matatag, Maginhawa, at Panatag na Buhay." Matatag highlights the strength of Filipino families, as well as promoting work-life balance. Maginhawa strives for a country that is "free from hunger and poverty." This also includes a more efficient transport system, high quality education for children, and secure home ownership. Panatag na buhay is the security of the Filipinos over their entire lifetime. The goal is for us to feel safe in all places in the country for as long as we live.
It's a long shot, considering all the ruckus that's been happening, but I'm excited. I'm excited to see good changes being made, I'm excited to see families choosing to settle down here instead of migrating in the hopes of living a "better" life, I'm excited to see opportunities, and I'm excited to see the Philippines work its way towards becoming a middle-class society where everybody gets the chance to be successful.
"We already have a goal. Now here's the plan to turn AmBisyon Natin 2040 into reality," says Ernesto M. Pernia, Secretary of Socioeconomic Planning. Success doesn't happen overnight. If we want change, we start with ourselves. We can't depend nor blame the government forever for every mistake and shortcoming. There will be hurdles, but I believe the Philippines can do it.
TAGS: 2017 AmBisyon Natin 2040 Duterte National Economic and Development Authority nolisoliph Philippine Development Plan philippines poverty-free