These 10 films will introduce you to queer cinema
Celebrating the Pride Month beyond the rainbow flag
Jun 24, 2017
This year marks the 48th anniversary of the Stonewall Riots, which happened in Manhattan in June of 1969, the movement that championed gay rights liberation, and the reason behind the Pride Month that we celebrate annually. Today LGBTQIA+ community has expanded to include more gender identities, just as there is a proposal to add a black strand to the ubiquitous flag which has stood to symbolize the movement and its many facets. But more than just the rainbow flag, there are more ways to manifest our pride, and one of them is through film, as the medium is paramount to the development of representation that afforded visibility to the spectrum of gender and sexuality and its struggles.
To get you started on that LGBT film marathon here are a few suggestions:
Tomboy
Set in a backdrop of a childhood summer in the suburbs, this film centers on Laure/Mikhael, a 10 year-old girl who wants to be a boy and how she struggles with her identity. No stranger to this genre is its director Celine Sciamma who's also behind Water Lilies and Being 17 along side acclaimed French director André Téchiné (Wild Reeds). Sciamma challenges the concept of gender and whether it's hardwired within us or simply a construct which we can break and rebuild on our own terms.
Tangerine
Two transgender lookers chasing after a cheating boyfriend in the streets of LA take center stage in this drama-comedy by Sean Baker. What the film lacked in terms of funding, it makes up with light-hearted humor and raw acting courtesy of Mya Taylor whom Baker himself discovered at the Los Angeles LGBT Center; not to mention the film's bold move of using only an iPhone camera to shoot its entirety which the Times critic Manohla Dargis dubbed as "low-budget triumphalism and mother-of-invention ingenuity".
A Single Man
A year after he decided to put up his eponymous label, following his exit as creative director at Gucci, Tom Ford ventured into filmmaking and in 2009, premiered his directorial debut, an adaptation of a 1964 Christopher Isherwood book of the same title. Colin Firth plays the lead, George Falconer, a single middle-aged professor who recently lost his lover and has since been in grief and been having suicidal thoughts. Ford seamlessly incorporates a well-curated set to go with the plot of what Edmund White hailed as "the first truly liberated gay novel in English."
Happy Together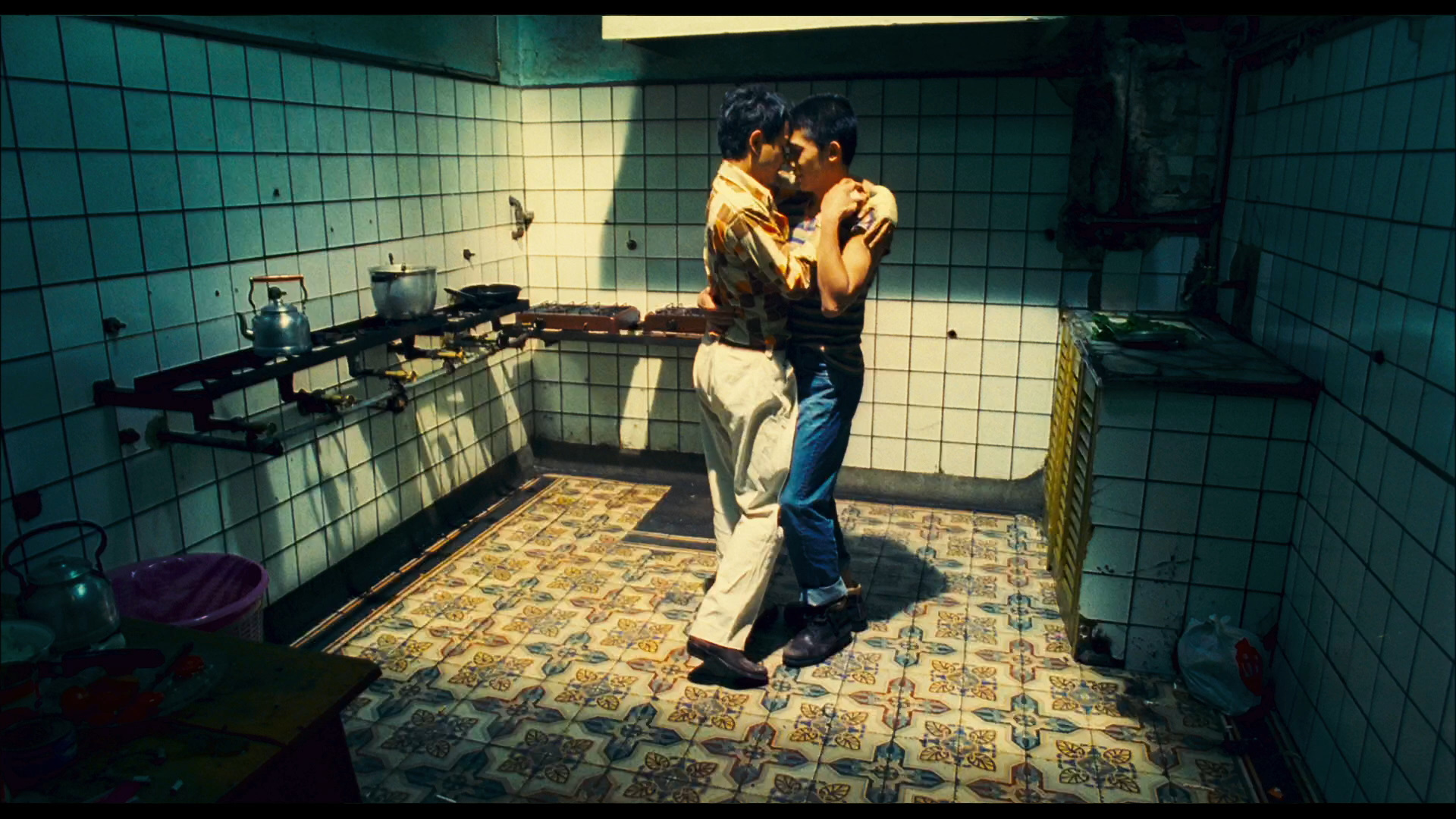 The irony of the happy ending which the protagonist and narrator, Lai Yiu-Fai played by Tony Leung, yearns for despite his tumultuous relationship, powers through this Wong Kar-wai masterpiece which earned him the Best Director prize at Cannes in 1997. Shot in Hong Kong and Argentina, Happy Together follows a turbulent couple who dreams of starting over only to find themselves falling back to into a history of abuse and neglect. Wong who is known for his films Chungking Express and In the Mood for Love weaves an in-between story in finding love and losing it, yet again.
Love of Siam
This two and a half hour film by Chukiat Sakveerakul tackles sexuality through its two lead characters: Mew and Tong, who were once neighbors and schoolmates when they were younger but were separated when Tong's sister went missing. When it premiered in Thailand in 2007, it was criticized for allegedly misleading audiences to thinking that it is a straight love story because of its publicized posters. The title actually refers to the famed Siam Square in Bangkok, a known shopping district which locals associate with as a place to meet as well as to bid farewell–a fitting place for a reunion which ignited a romance between two unsuspecting childhood lovers.
My Own Private Idaho
Before Gus Van Sant hit the mainstream with Good Will Hunting, he was decidedly an independent filmmaker, and much of it is evident in his 1997 drama-part-documentary which starred Keanu Reeves and River Phoenix as hustlers on the road. Scott (Reeves), the bisexual son of the mayor and Mike (Phoenix), a narcoleptic, meet and travel from Portland to Idaho in a stolen motorcycle, and then later to Italy, in search of Mike's mother. While the characters' sexuality has been pre-established and later turned into an unrequited love affair, the brilliance of it is the fact that the two actors themselves interviewed real-life hustlers for reference–or so the rumors go.
Die Beautiful
This Metro Manila Film Festival standout by Jun Robles Lana made the rounds in international screens before finally landing as an official entry to the rebooted MMFF last December. Trisha Echevarria, a pageant queen slash adoptive mother, dies right after winning a coveted title, and her best friend Barbs (Christian Bables) must honor her last wish by pulling off a different look for every night of her wake. Despite fitting the mold of previous mainstream entries as comedy, Paolo Ballesteros' portrayal of a trans woman went beyond the typical representation of LGBT characters in local productions as sidekicks and mere object of humor to actually humanizing the struggles and discrimination that transgendered persons face in society.
Ang Pagdadalaga ni Maximo Oliveros
Perhaps one of the quintessential Filipino movies to tackle homosexuality in the early 2000s which premiered in the first Cinemalaya Festival and later became the Philippine's official entry to the 79th Academy Awards. Auraeus Solito's film revolves around the story of a 12 year-old Maxi (Nathan Lopez), a flamboyant gay boy residing in a poverty-stricken urban area and a choice that he must make between implicating his family of petty thieves and drug dealers, or pursuing his love interest who happens to be a cop. Throughout the movie, Lopez's character evolves from an innocent adolescent likened to the pink orchid he picks up from the sludge in the opening, to a person whose harsh experiences transformed him.
Ang Tatay kong Nanay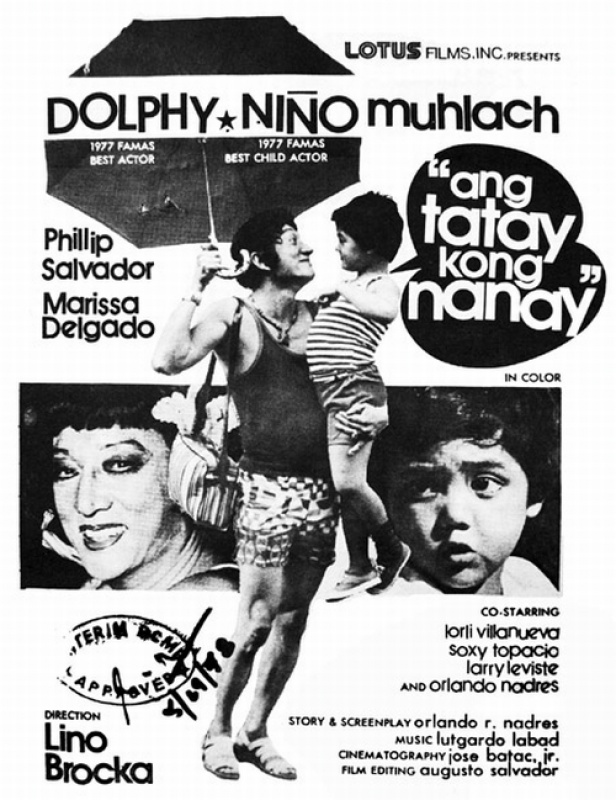 While Dolphy was and undeniably is "still" the "King of Comedy" who in his heyday made top of the billing films that most Filipinos still know by memory until now, a little known fact is that he actually starred in some productions as a crossdressing man. This was at the time when the Filipinos' only notion of a gay man is a beautician. One of which is his role as Coring in Lino Brocka's Ang Tatay Kong Nanay where he cares for a boy left under his custody.  True to form, Coring is also a kontesera who frequents beauty pageants. While stereotyping in this movie is prevalent, the message of the movie is clear: parenthood is not a matter of gender.
Paris is Burning
Long before RuPaul's Drag Race was all the range, there were first "balls", which is where contestants strut and dance in their most elaborate outfits depending on an assigned theme. This documentary film set in the '80s took director Jennie Livingston six years to shoot. Not only did this docu put the spotlight on drag but also on the intersection of sexuality, race and class and its deeper influences in pop culture including the invention of "Voguing". Livingston, through interviews, encapsulated the rawness and sincerity of these ball goers who live different lives once the show is over.
TAGS: A Single Man ang pagdadalaga ni maximo oliveros Ang Tatay Kong Nanay Die Beautiful films Happy Together LGBT Love of Siam My Own Private Idaho Queer cinema Tangerine Tomboy