WWPD: What would Pepe do?
In celebrating Jose Rizal's 156th year, we ask ourselves the question: Is the Filipino still worth dying for?
Jun 19, 2017
In light of Jose Rizal's 156th year, Ayala Museum launched the Virtual Reality Experience of Philippine History. Renowned historian Ambeth Ocampo is the official historical consultant for this project and chose Rizal's execution as the first event to receive the VR treatment. This new technology aims to bring our history's most pivotal occurrences to life, allowing the viewer to fully immerse himself.
The experience will walk you through the event seen from three different perspectives: the first is from a spectator's point of view, next is from the soldier's, and lastly from Jose Rizal himself. At first I thought this was going to be another VR experience like the others, but knowing that it happened in the past and that it changed the course of history since then was a complete game changer.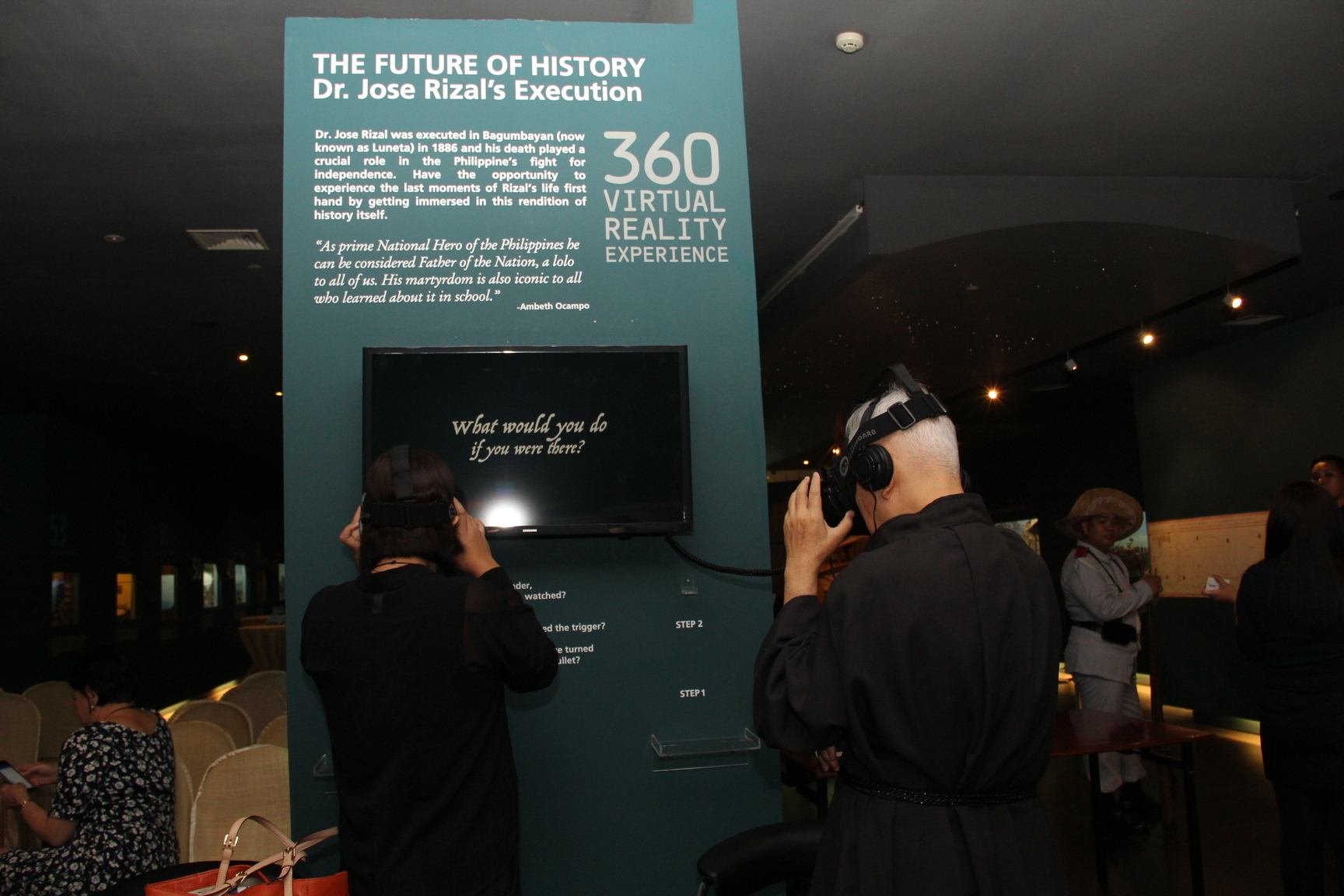 As a spectator, you can choose to turn away and not watch as Rizal receives his punishment. As the soldier, a comrade of yours tells you that you will die if you don't shoot. As Rizal, you can either face the people, your persecutors, or turn your back on them completely.
At the end of the film, a question appears on the screen: "Was it worth it?" Pertaining to the national hero's death. If Jose Rizal time traveled to 2017, will he like what the country has become? Do you think he'd still make the same decision? Will he still fight as hard as he did? What would Pepe do? These were a few questions I conjured in my head after taking the VR box off, desperate for answers.
The Philippines has come a long way to get where it is today. We have faced extreme oppression, injustice, and cruelty throughout the decades, yet somehow we're still here, alive and fighting. If Pepe can see us now, I bet he would've been proud.
Rizal's death was a selfless, noble, and courageous sacrifice to protect the country and its people. After taking a step back, I realized that despite our nation's drawbacks and obstacles, the spirit of Pepe strongly lives on.
The Ayala Museum Diorama VR will be open to the public starting tomorrow, June 20.
TAGS: Ayala Museum Jose Rizal nolisoliph Pepe Philippine history philippines Rizal technology virtual reality VR