Cheese is in the house at 8 Parker Willis
Conflicted about dining out or staying in? This cafe restaurant is your best compromise
info
8 Parker Willis Raclette + Cafe

11 a.m. to 9 p.m. weekdays, 11 a.m. to 10 p.m. weekends

₱

P800 for two people
If you want to dine out with the family without missing the feel of home, 8 Parker Willis Raclette + Cafe is the place for you.
With an outdoorsy set-up, this family-run cafe embodies the chill, laid back ambience of an Alabang home. It's a place where you can catch up with friends over brunch while enjoying a peaceful atmosphere. You can also come here to wine and dine with your partner, or grab a beer with some colleagues.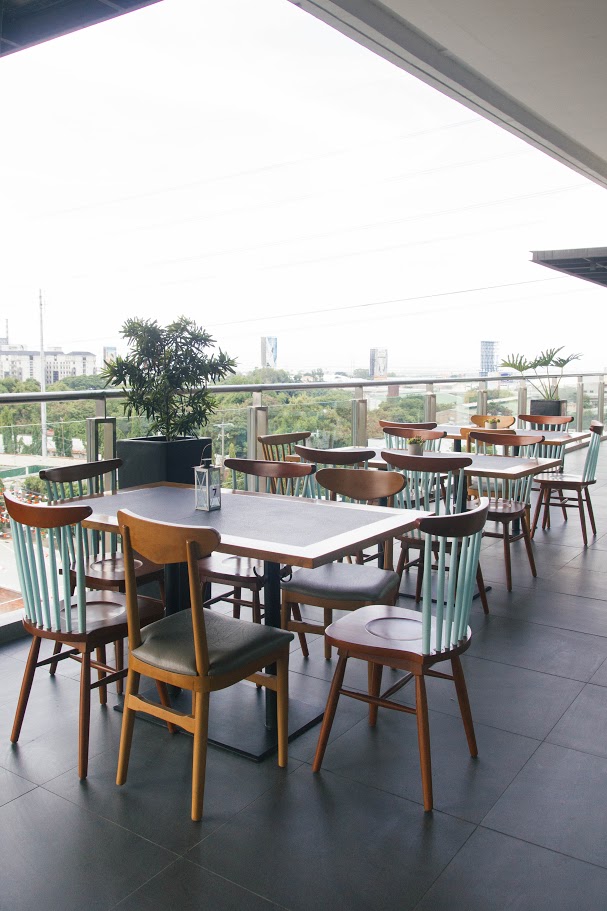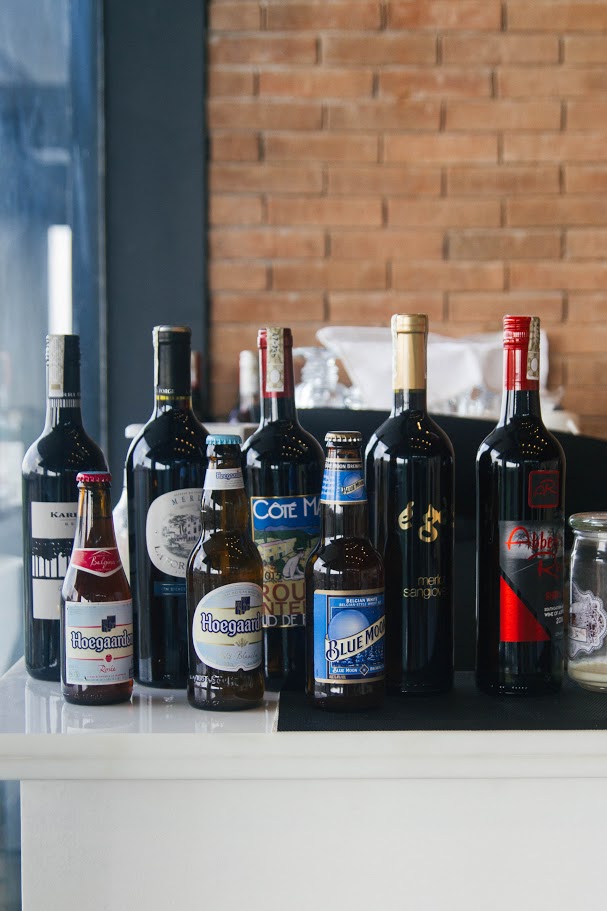 This cafe and restaurant is a homegrown concept, literally. In fact, the name of the restaurant is actually the address of the family's old house in BF Homes, or so one of the co-owners tells us. It was inspired by the Serrano family's love of food. And cheese. So much so that they decided that the south needed to have a place that really featured Raclette, not just some booth or kiosk.
Inspired by their own experience of hosting house parties, they decided on a short and sweet menu filled with familiar dishes. They wanted to deliver solid meals and didn't want the quality to be diluted so they kept their line up simple and homey. Don't be fooled though.  Their servings are hearty and plenty, just like how your mom would prepare it when serving guests at home.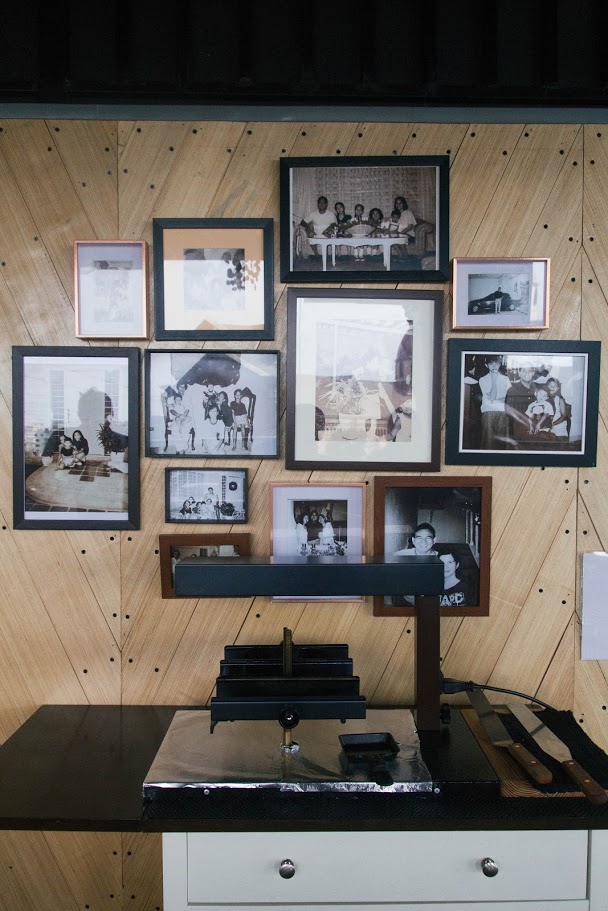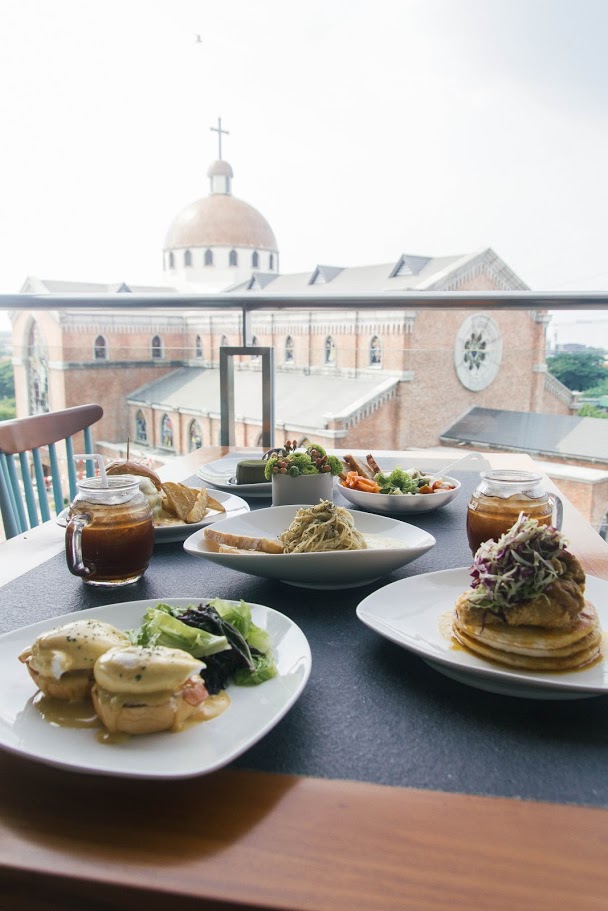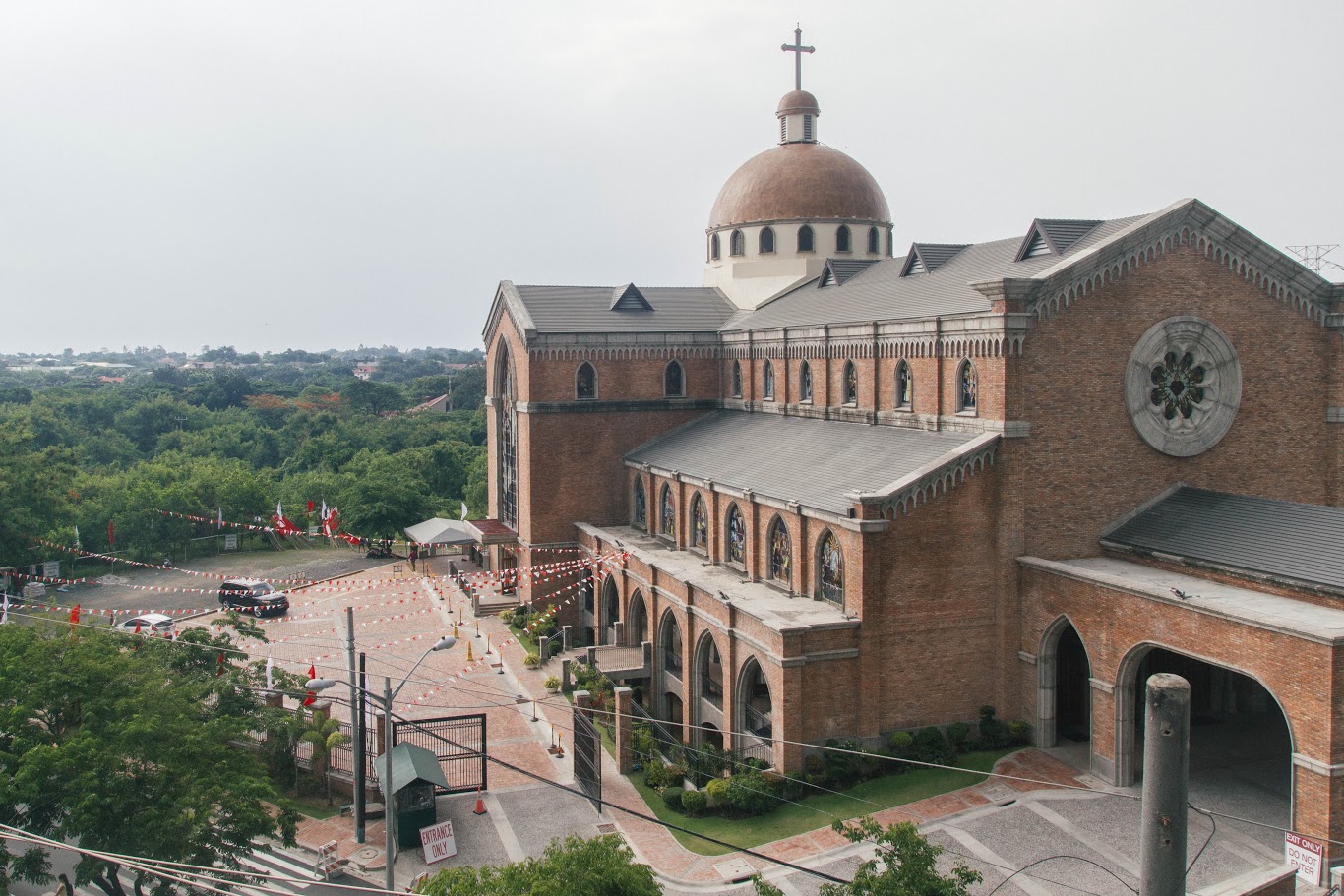 This family's philosophy is, 'everything is better with cheese.' Hence everything on their is served with a sizeable helping of Raclette dumped on top of it. Pasta, salad, burger, steak; you name it, they cheese it. Well, except maybe for the dessert.
If you want some thing light, their cured salmon. This Raclette dish served with aged salted salmon, pickles, potatoes toast, greens is their equivalent of a salad but more cheesy. It's a refreshing way to enjoy the dairy while keeping healthy.
If a full stomach is what you're after, try their lamb burger and aglio olio. The lamb burger is a great quarter pounder  that'll make your mouth water even just from the smell. Served with satisfyingly creamy cheese, it really hits that cholesterol-induced, meat-loving spot. Their aglio olio was derived from their mom's specialty. It has a bit of bite of chili heightened by the cheese. It's light, garlicky, creamy pasta perfection.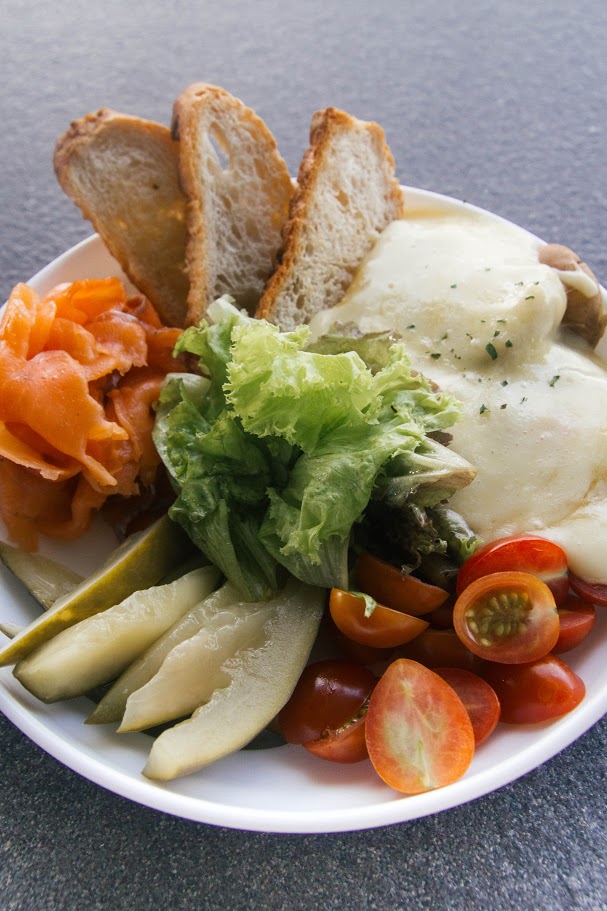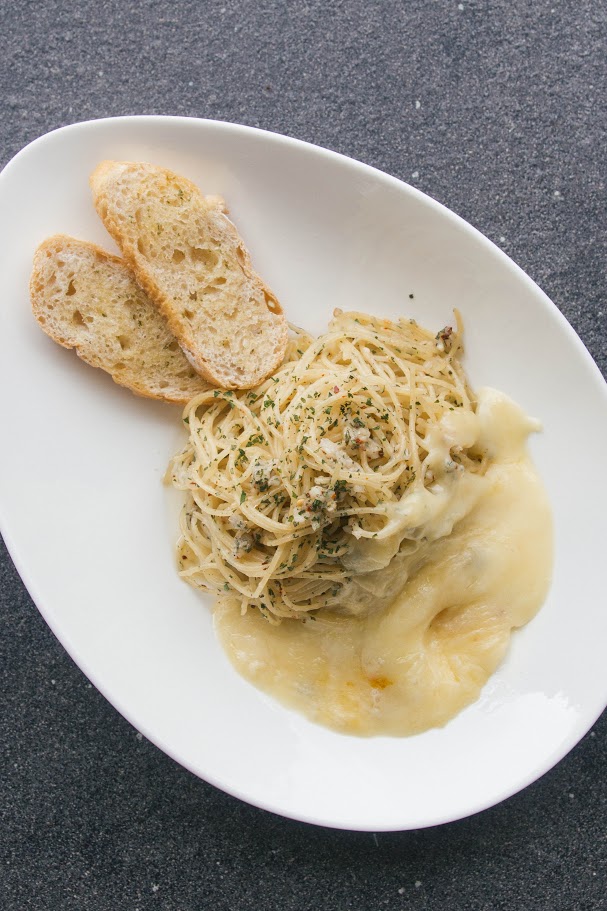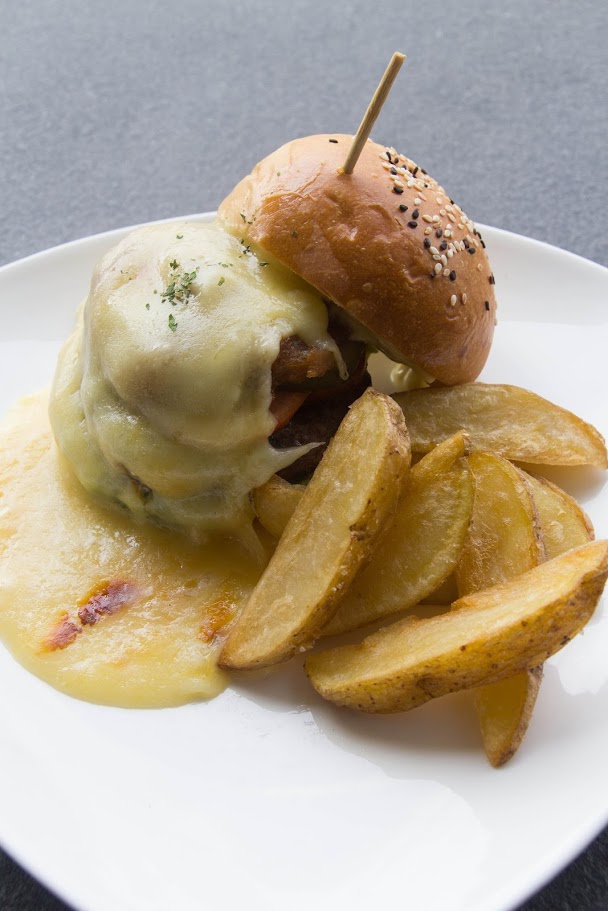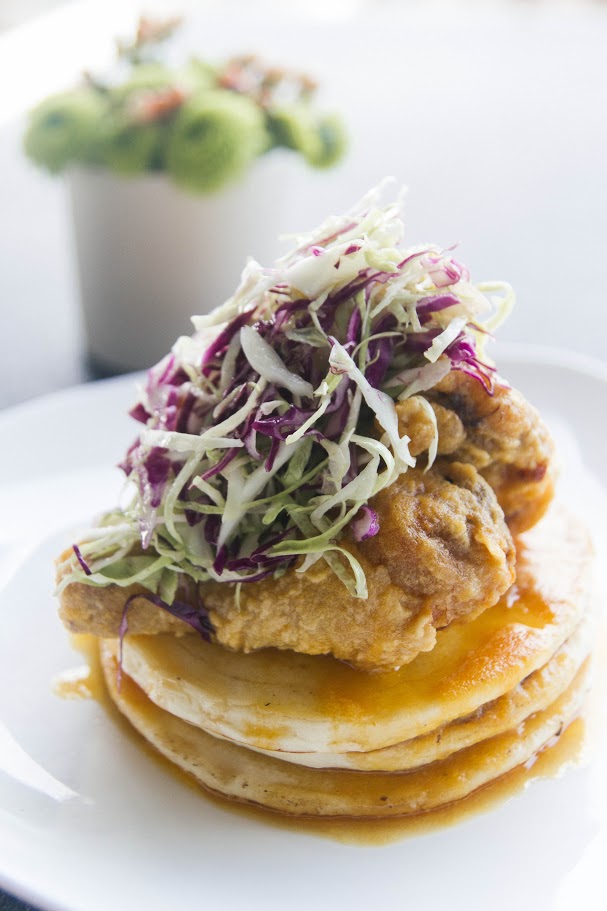 They also have salted egg fried chicken and pancakes for the more adventurous. You have to eat the chicken and the pancakes together. Smother both in maple syrup, then take a big bite. With the saltiness and the crunch of the chicken and the sweet fluffiness of the pancake, they're magic together. Inspired by chicken and waffles, coming up with this bestseller was a Eureka moment for the family.
For dessert, we recommend their banana milk chocolate mousse. The same goes for this cute chocolatey dessert, eat everything together. The sweetness of the caramelised banana and meringue balances some of the bitterness from the espresso in the mousse. If you're a matcha lover, you're going to fall head over heels for their matcha lava cake. The cake is exquisitely moist, and the chef has mastered the bitterness of the matcha with just the right sweetness in the filling.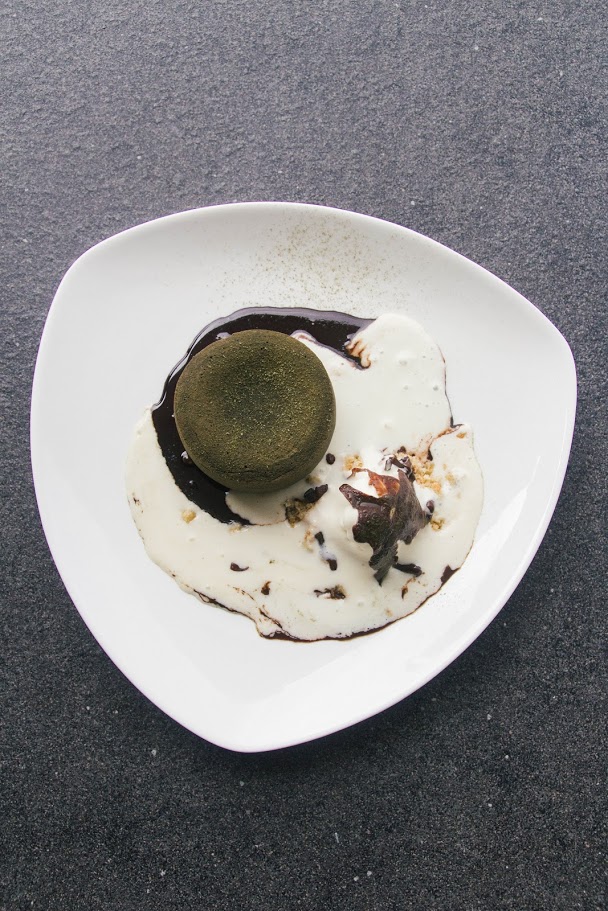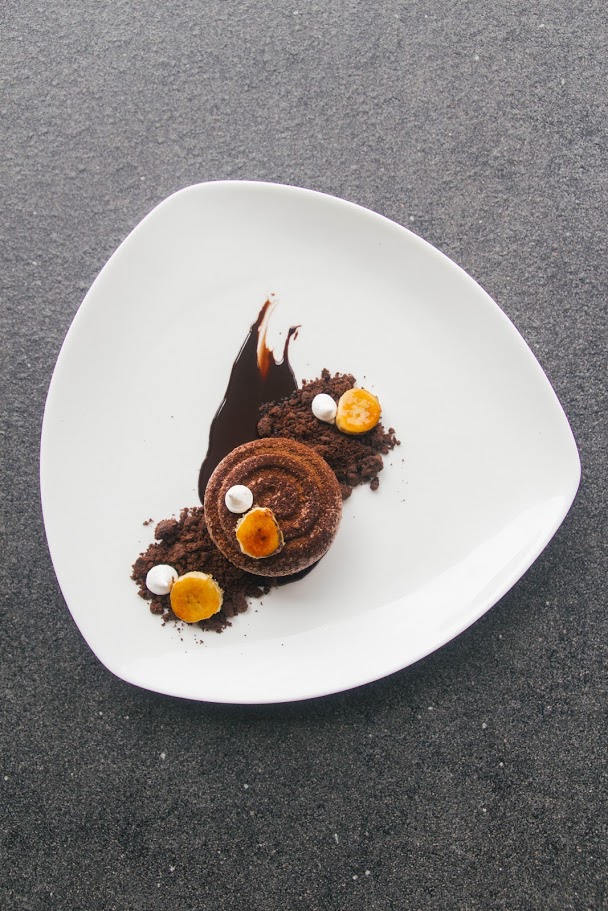 Cheese overload? Think again. The family is currently thinking of adding more cheese on the menu, and maybe some additional dishes too because of some seasonal ingredients. They're also planning on opening to catering in the future, but for now they're only open to catering their Raclette. Imagine all of that gooey cheese going home with you.
Located on a quiet corner of Madison Galeries' fourth floor, it really does capture the South vibe minus the posh.
TAGS: 8 Parker Willis Raclette + Cafe Alabang Hills BF Homes Cheese Madison Galeries Raclette
WHY GO?
Go for their eggs benedict, the serving may look deceptively small but the eggs are tastefully seasoned and with the cheese it's incredibly filling
MENU