Take happy hour to the streets with Cù Chi
This secluded bar in Poblacion is a definite must for your next bar crawl
info
Cù chi

Vietnamese Cuisine

5 p.m. to 2 a.m.

₱

P500 for two people
Cù chi is the every laid back person's definition of a cool joint.
Inspired by the love of home born from many travels, this hidden bistro in Poblacion finds a merry marriage between street food and alcohol. Featuring Vietnam's most popular dishes and cocktails to die for (and regret in the morning), it makes for a mean hang out place for happy hour.
Originally, the owners of the bistro simply wanted to create a place where you can sit down and have a close, intimate atmosphere with friends. Somewhere that's cheap and affordable. As for the food though, they were at a loss.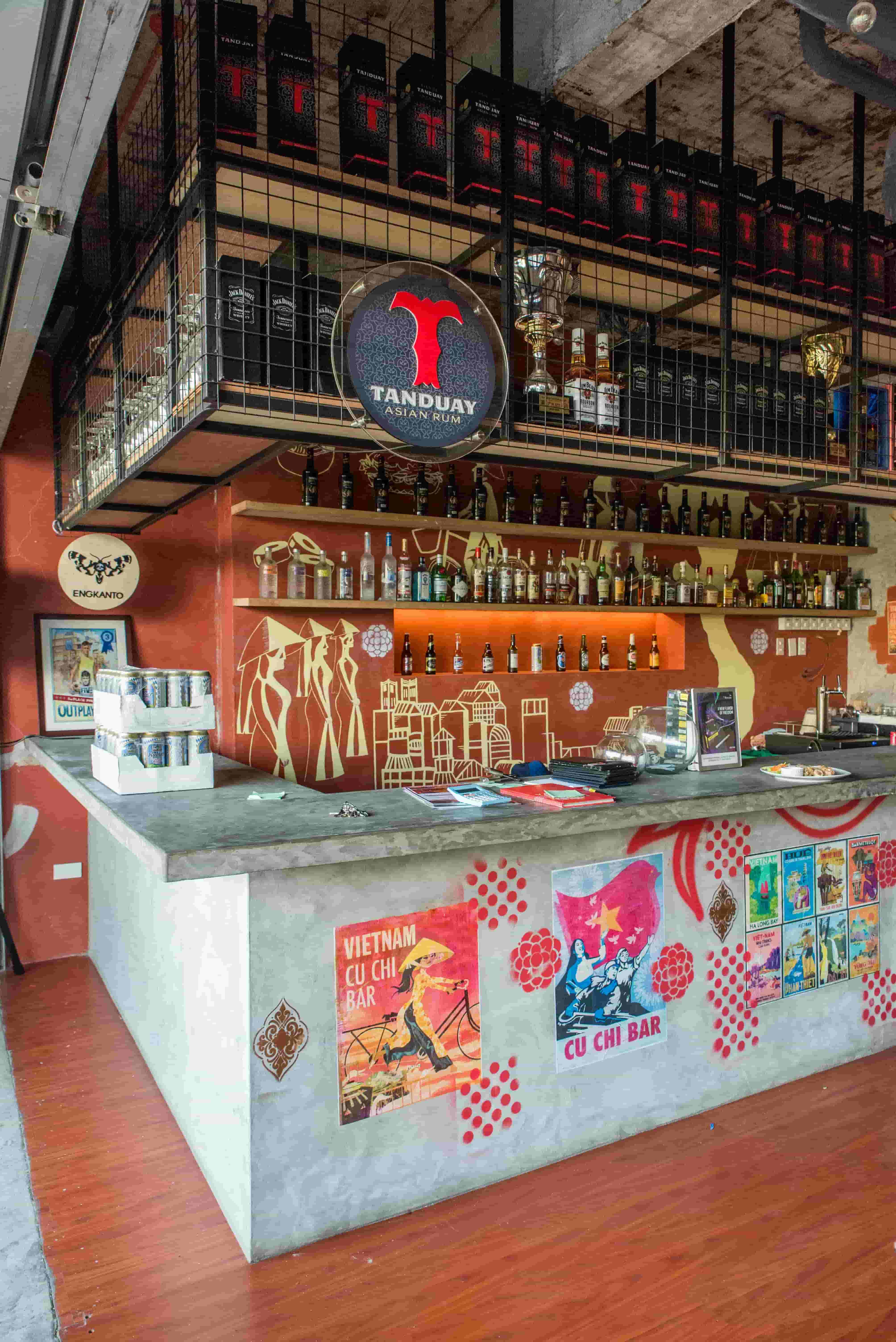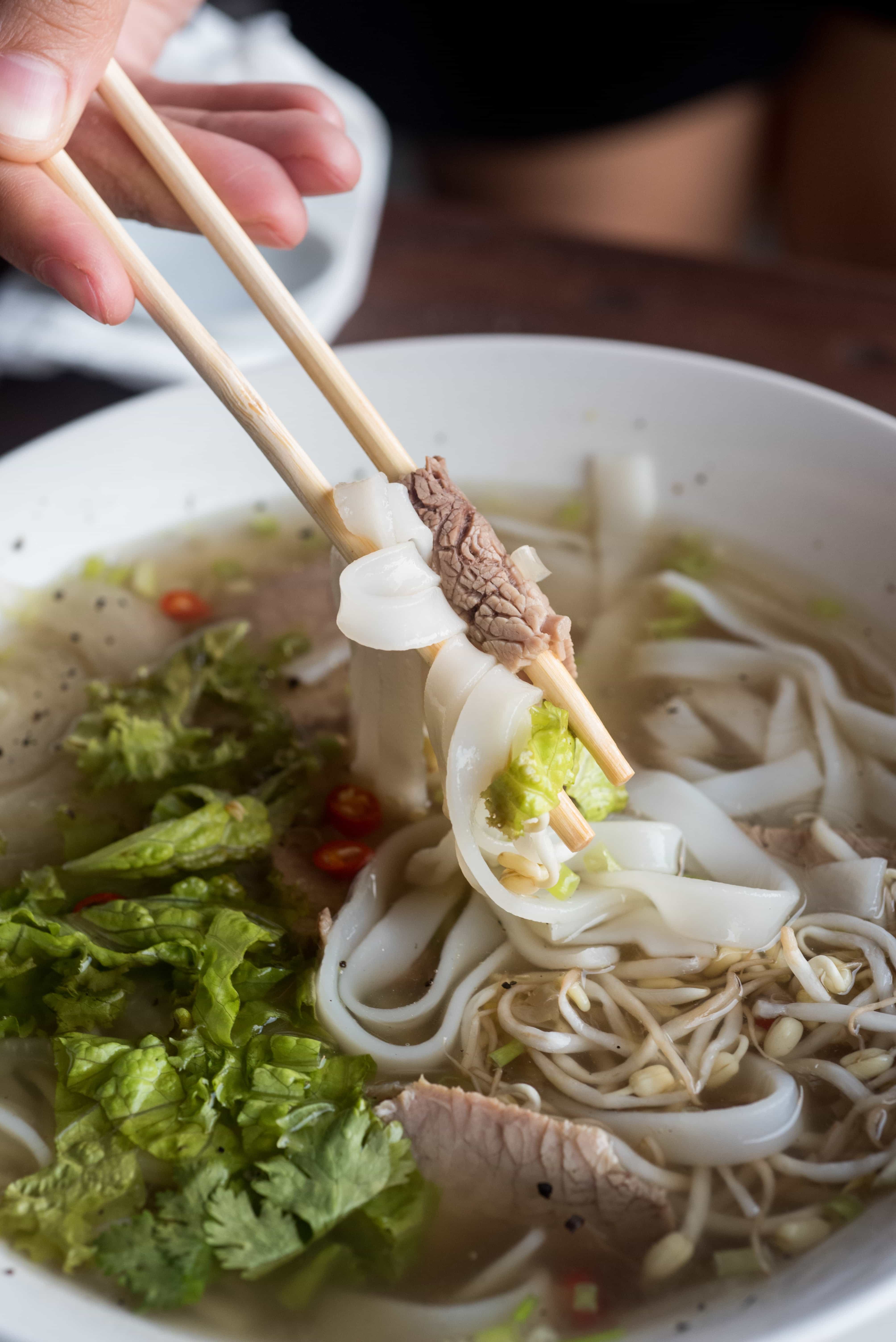 Serendipity lent a helping hand when they met their head chef Ryan during a football game with friends. Chef Ryan is a Vietnamese chef who's experience comes from traveling and from working as an executive chef in a five-star hotel in Singapore. After the owners were convinced that nothing compares with Vietnamese food in terms of freshness and being healthy, Cù Chi was born.
Cù Chi is a source of pride in Vietnam. Having been the only province where they won against the Americans during the World War II, it's a name that does the Vietnamese people proud. In the spirit of doing its namesake justice, the bar and restaurant only serves dishes that are also the pride of Vietnam.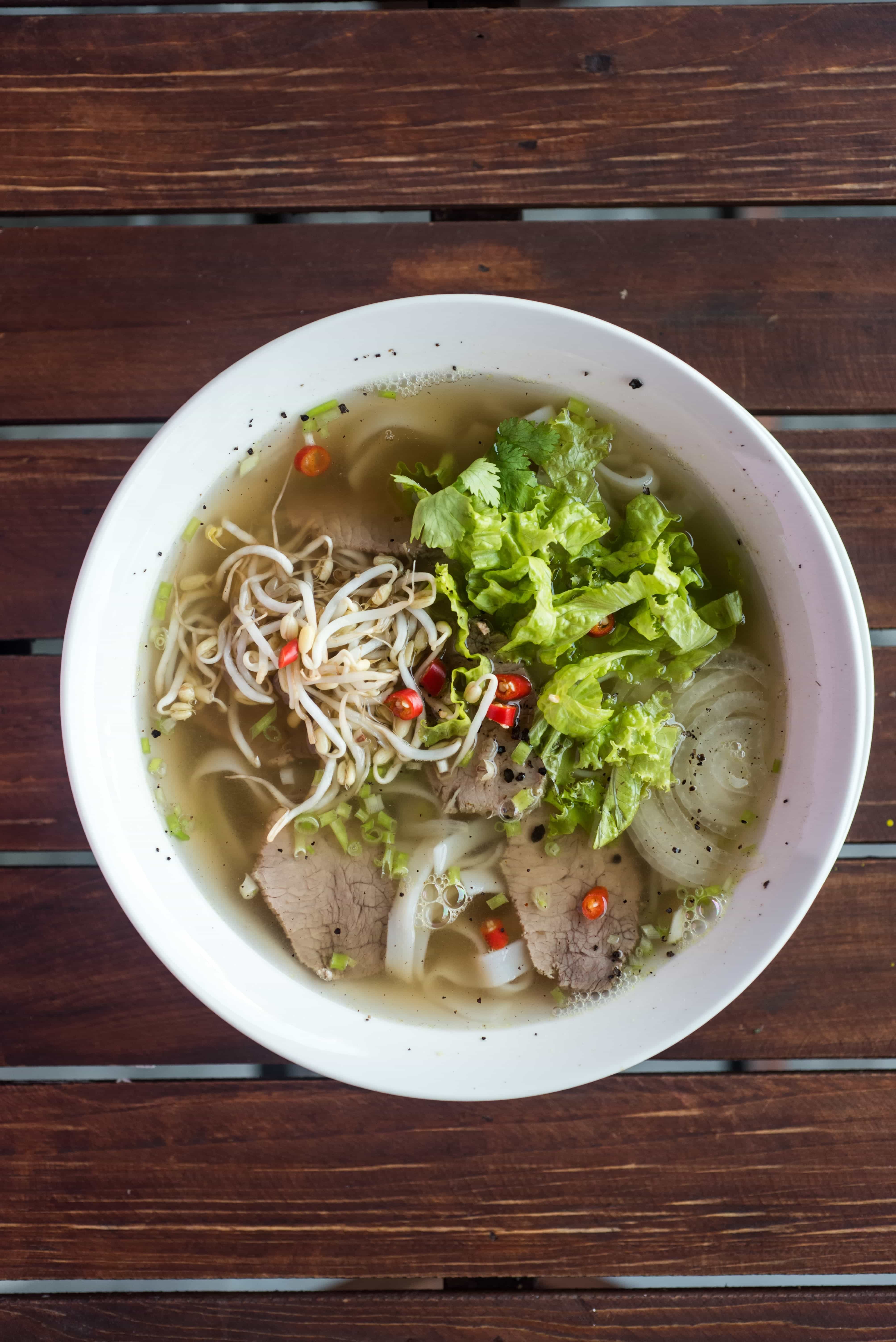 Chef Ryan tries to execute the authentic Vietnamese taste. He tries to sustain a balance of the Filipino taste, as well. The outcome are dishes like their beef noodle soup, or Pho Bò. Satisfyingly greasy and savory, exactly how every noodle soup dish from the streets should be, this pho dish has that familiar taste you just can't place.
They also weren't bluffing about their dishes being healthy and fresh. Their barbecue skewers are lusciously tender, and their fresh spring roll is a refreshing tasty treat served with the peanut sauce.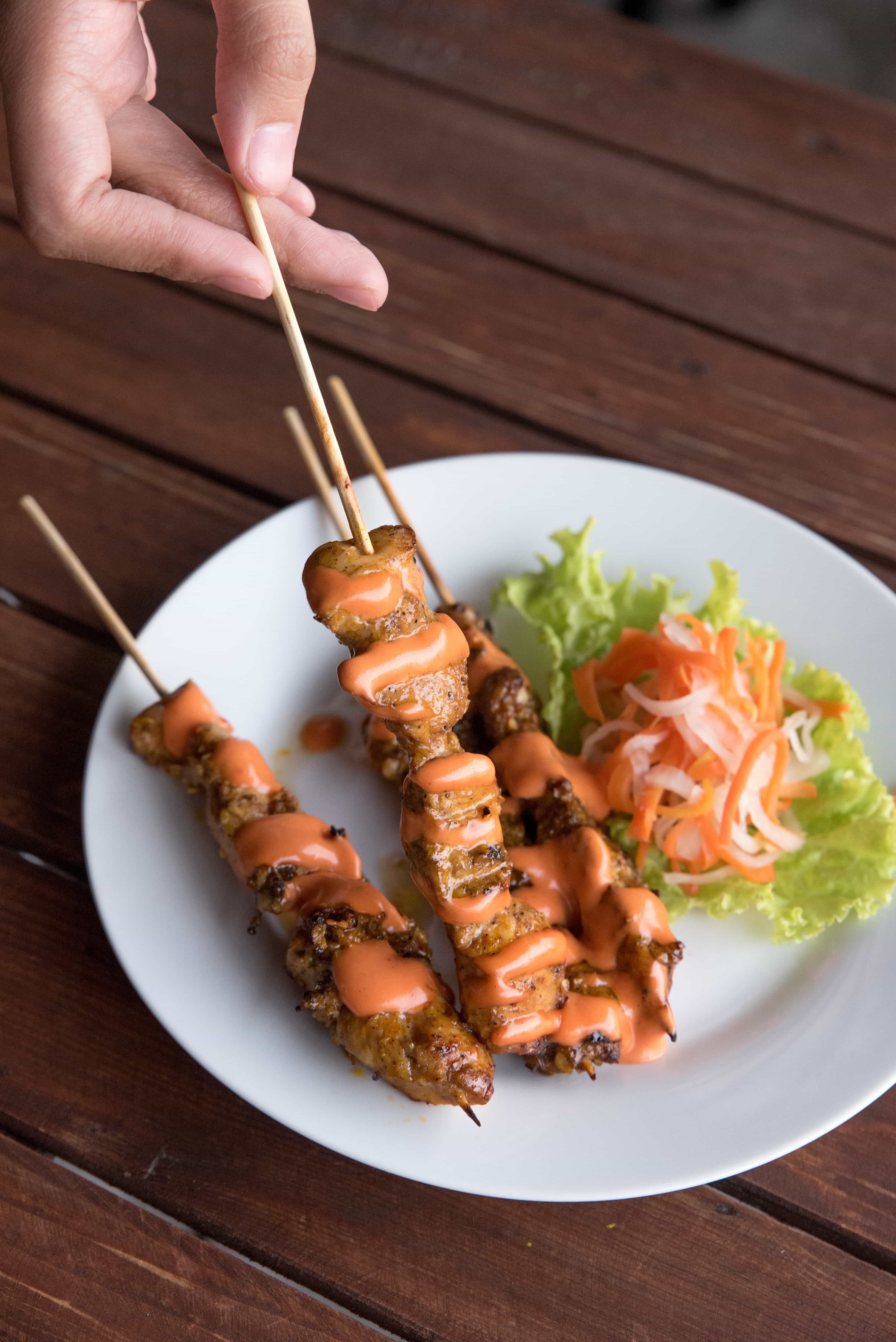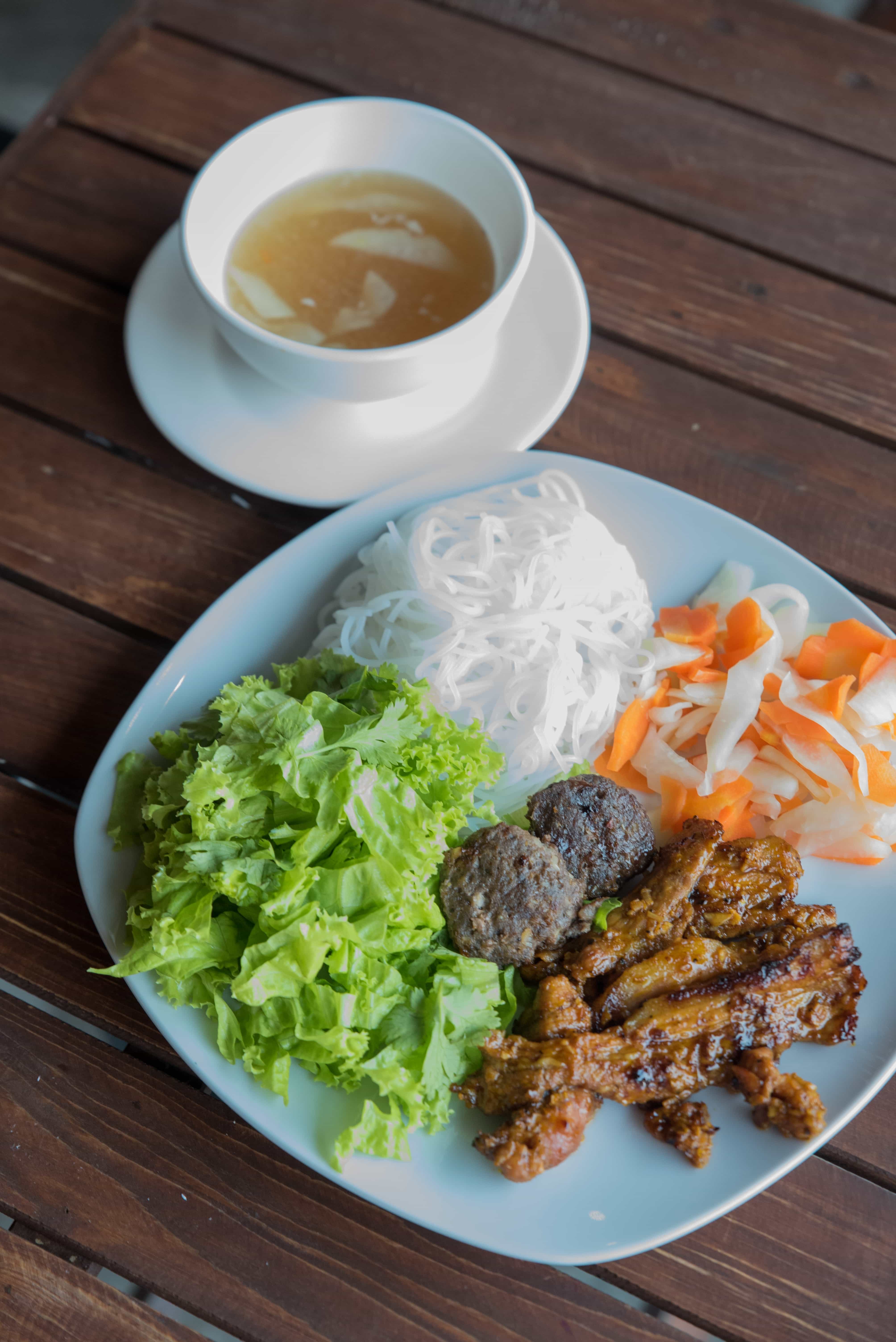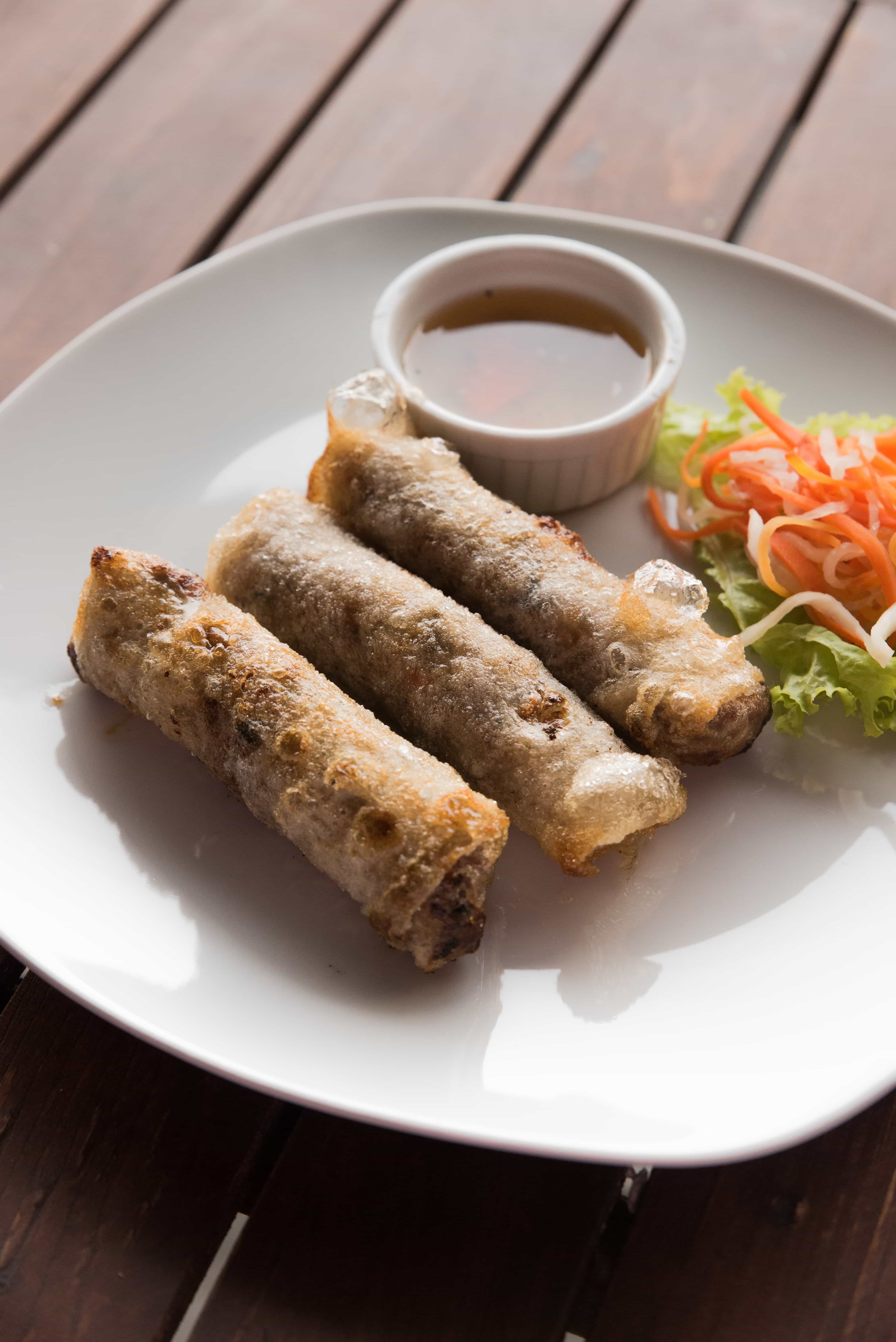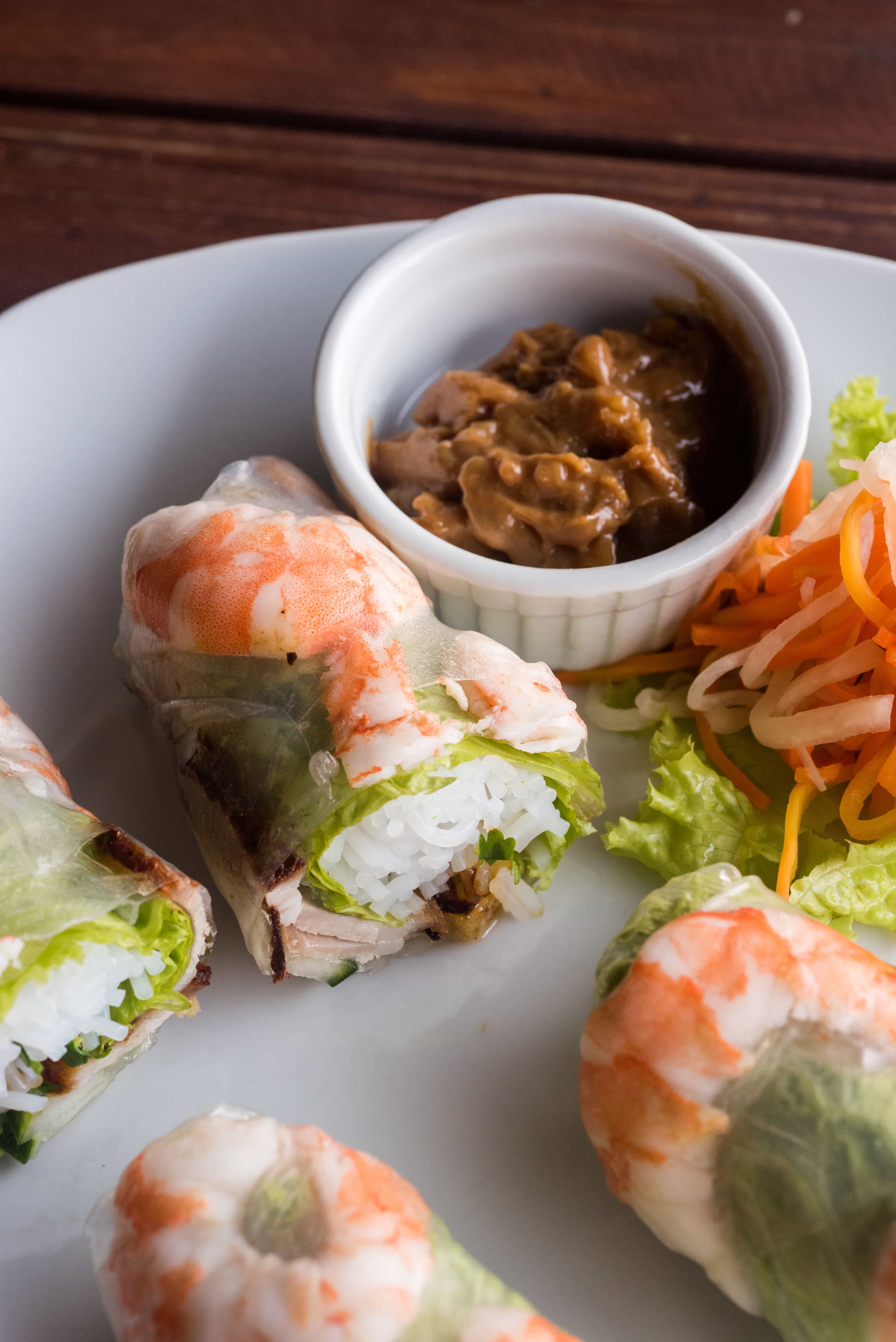 Their alcoholic drinks serve as a wonderful counterbalance for the healthy menu. We recommend their mule cocktail, a spicy blend of ginger and calamansi, added with the gentle draw of whiskey. It gives you a pleasant buzz with a zesty twist.
For those who likes the buzz of alcohol without the bitter taste, you should try the cucumber mojito. It's an invigorating drink that deceptively doesn't taste like it has much alcohol in it, but will still definitely loosen up you up.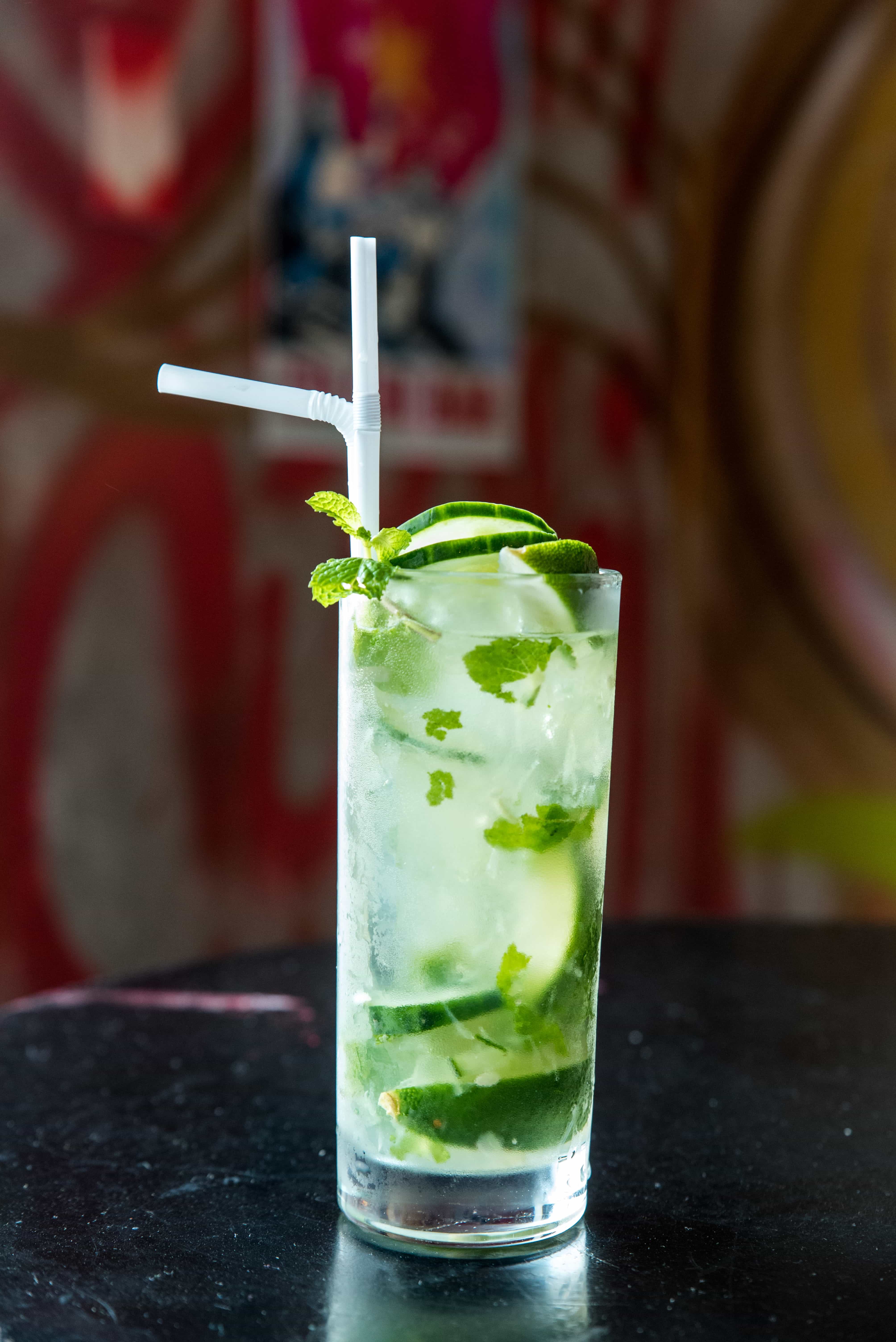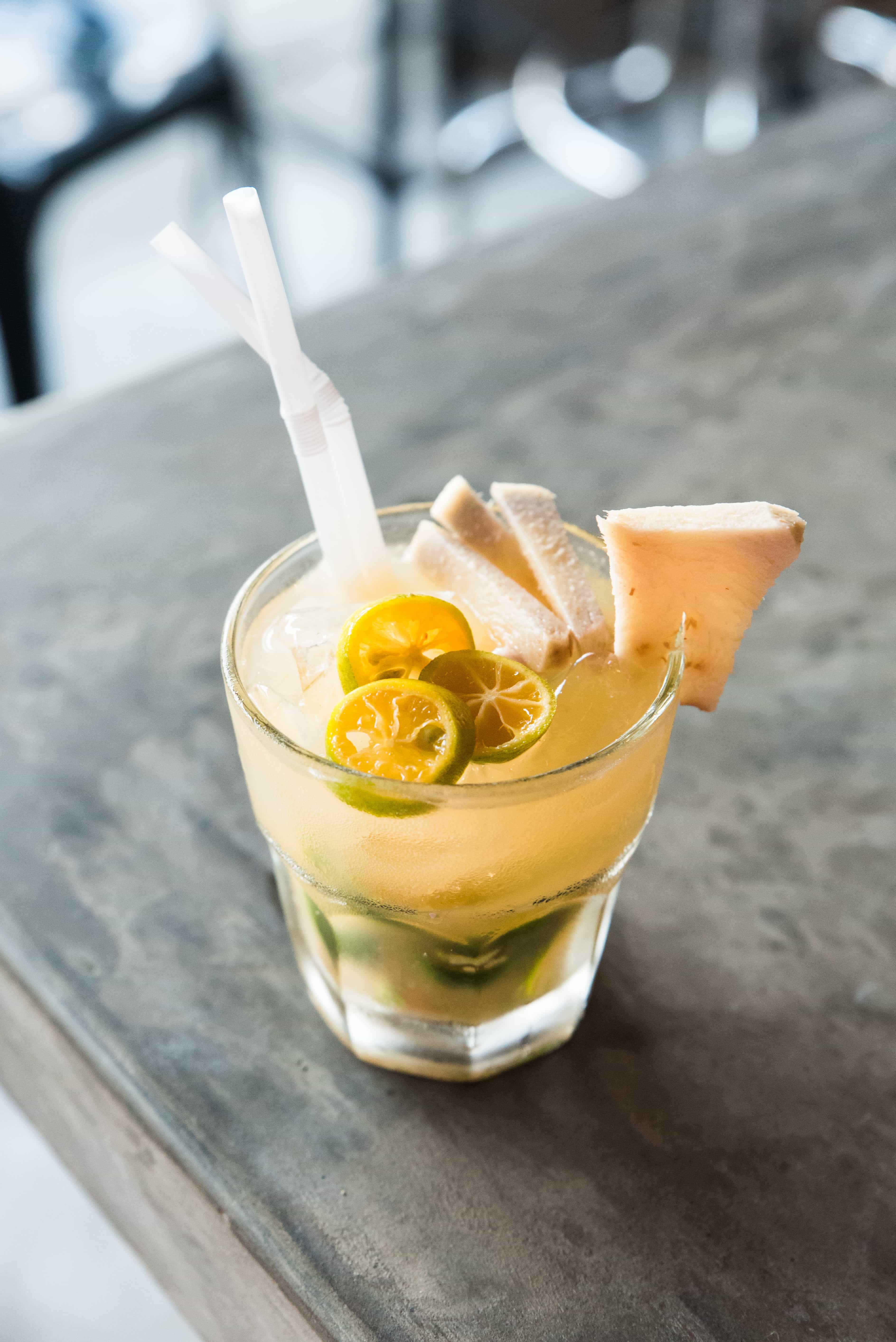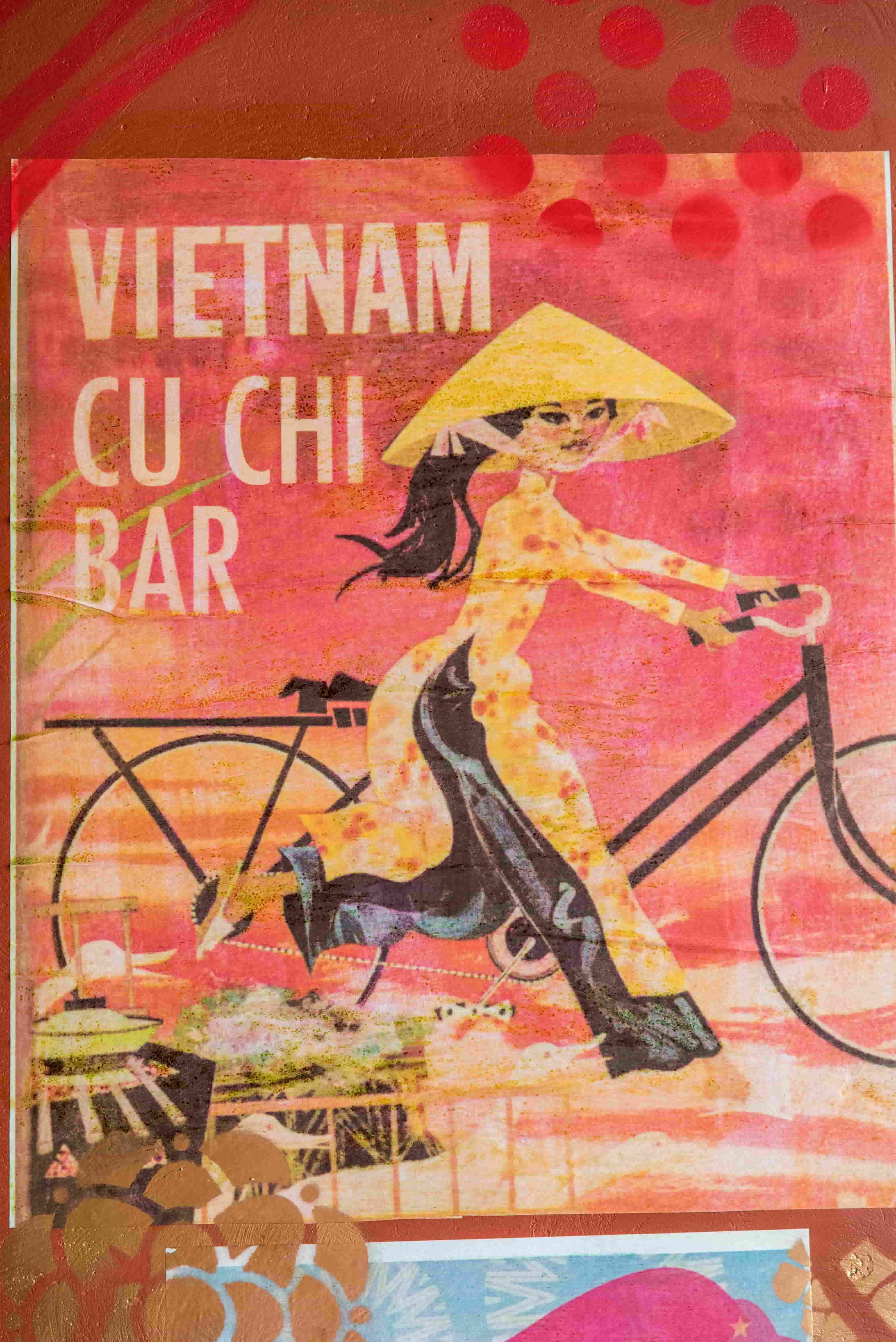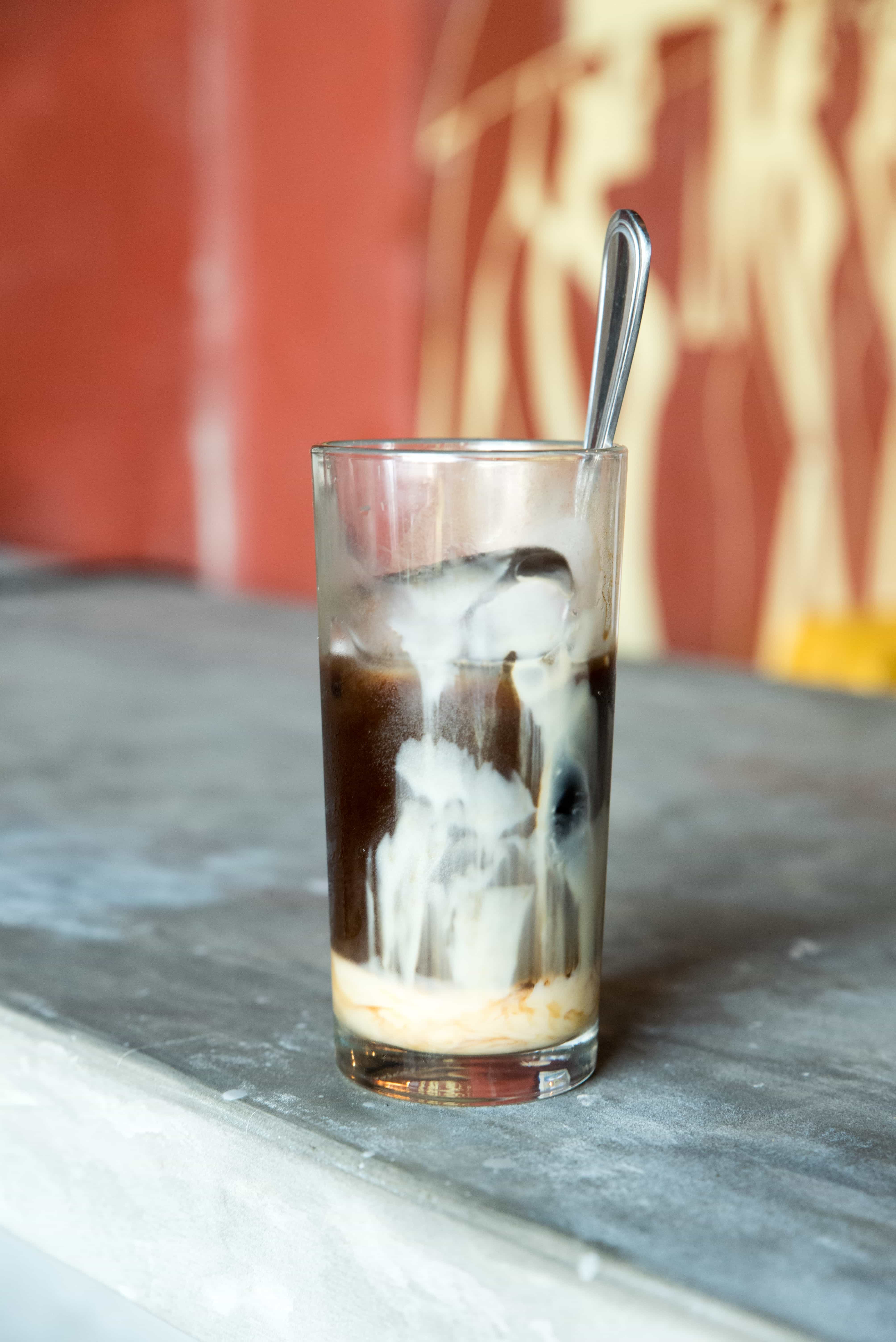 True to serving everything that is best in Vietnam, they also serve the country's famed coffee. The bistro claims that they have the best cup of coffee in the Philippines. I say, it's a strong contender.
More than the food, the alcohol, and the coffee, what completes the vibe of this entire bistro are its authentic interiors. Historically significant and eye-catching graffiti decorate their walls, the bar, and even their posts.
No muss, no fuss, no glamour. This curious dive bar in Makati offers a place to party and vibe out without formality or pretence.
Read more:
Batala Bar has mastered the Momol—and other happy hour staples
California Tacos Beach Bar proves how authentic Mexican food should taste like
Say 'Yes Please' to the latest addition to the Palace complex
TAGS: Cu chi pho Poblacion Vietnamese
WHY GO?
Go for their fresh spring rolls with their Manila mule cocktail. The freshness of the spring rolls works to counterbalance with the sour goodness of the cocktail, keeping you right on the edge of tipsy.
MENU