As Poblacion rises from its initial character as the sleepy residential area behind the dodgy P.Burgos area into what everyone is tagging as the "new Malate," all it needed now was a food park to seal the deal. And, one rainy day passing Ebro Street, the bare parking lot where we all used to park was in full bloom with punch drunk colors on steel beams that conglomerated and created an outdoor space for food and drinks. The Social, despite its label as a food park, exudes a curative quality to it.
With only a pizzeria and an Indian stall present for now, The Social showcases handpicked dining options of the owners Andie Ngan and Mike Kerveillant, choosing cuisines that were not yet present in Poblacion.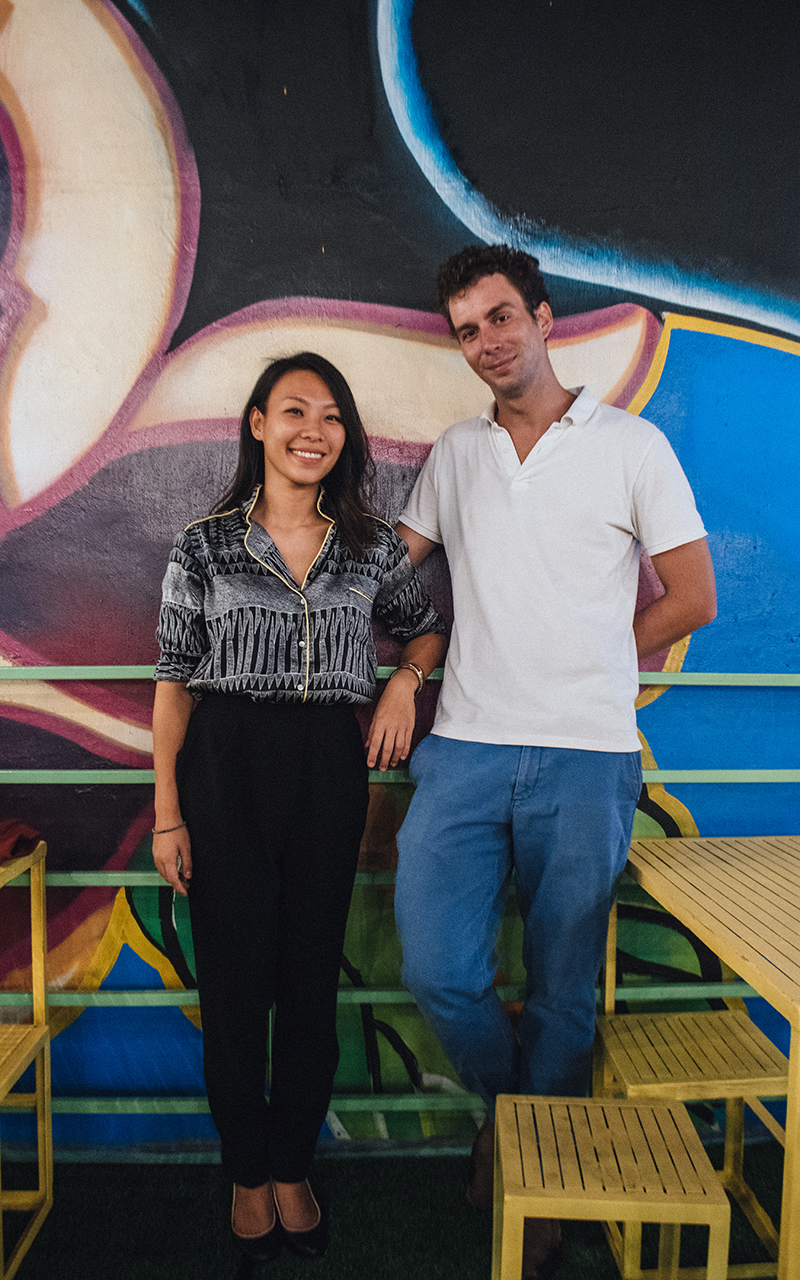 Andie Ngan and Mike Kerveillant
Past the bulky bouncer at its gates, you'll find Crosta, the first-ever branch of this original pizzeria. The owners' love for pizza was manifested into a business model, churning out pies that resemble Neapolitan varieties. Despite the limited selection, the roster features a diversity of ingredients, from the Basic Bitch pizza which is your quintessential Margherita to the Leeking Goat which utilizes Malagos chevre, garlic confit and leeks.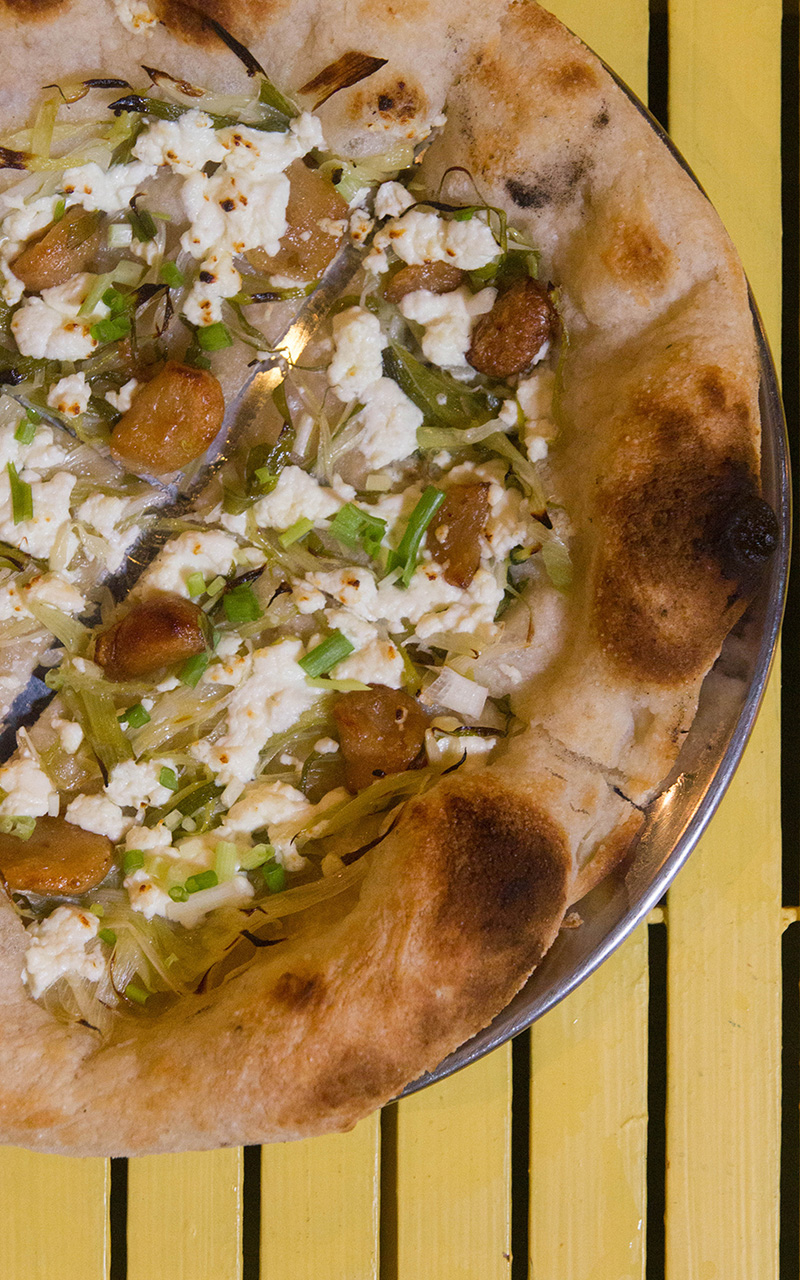 Leeking Goat pizza
Crosta stays true to its name focusing on the crust; in between crisp bites is a delectable chew to the baked dough. Another best-seller, Shroomed Out, marries a variety of cheese with shiitake, portobello, and white button mushrooms.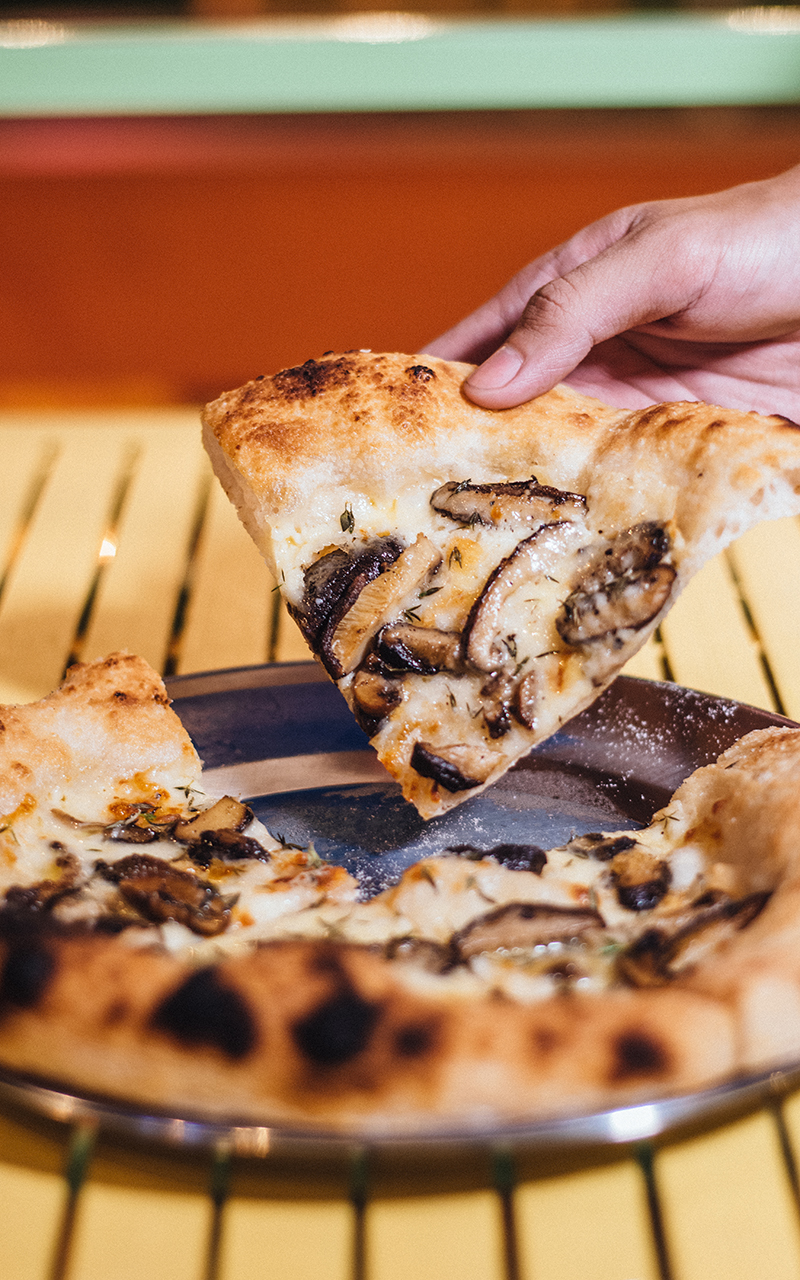 Shroomed Out pizza
Then, a first from Kashmir, the Indian restaurant and grocery pioneered its street food variations at the food park, bringing with them a tandoori oven straight from India. A must-try is the Fuk Na, where sautéed potatoes are encrusted in a thin pastry shell with homemade yogurt sauce. The biryani rice and the roti is perfect with their chicken tandoori and palak paneer.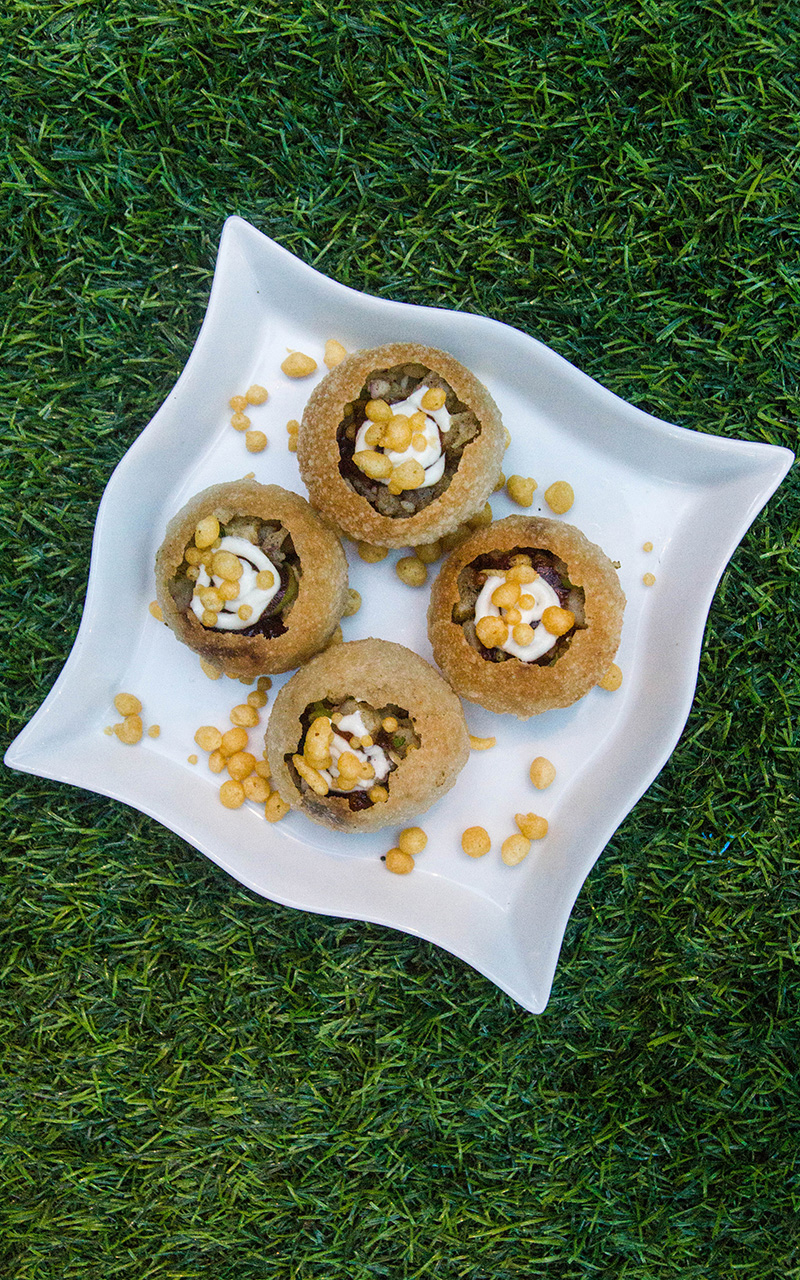 Fuk Na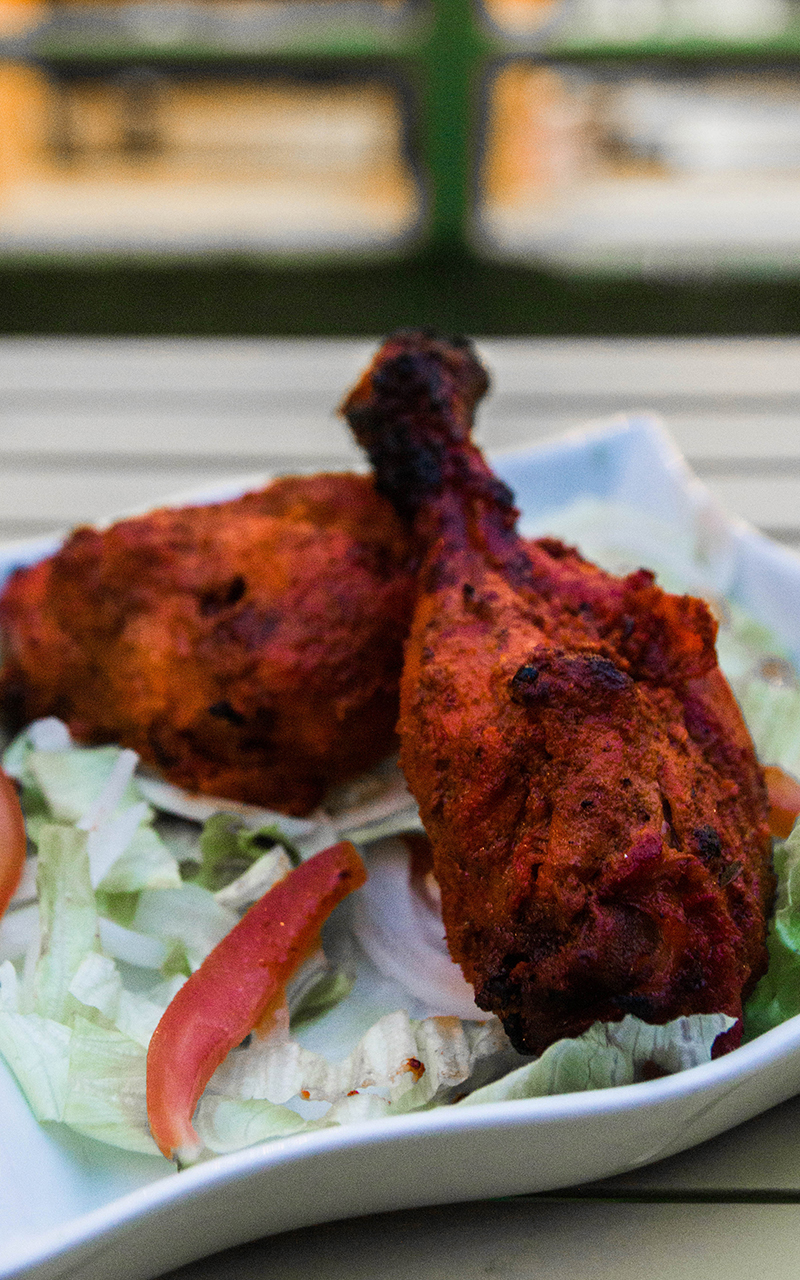 Tandoori Chicken
The Social also has a slew of refreshing cocktails that are ideal for the outdoors. You won't find your whiskey-based libations here. Wildly popular in Australia, Pimm's Cup is a mix of the eponymous liqueur with ginger ale then garnished with slices of oranges, cucumbers and a sprig of mint. The sangria is pretty much the invigorating version of red wine, with fresh fruits in the mix. The Social also has the tropical staples of mojitos and frozen margaritas. Because what's an outdoor bar without these ice cold favorites?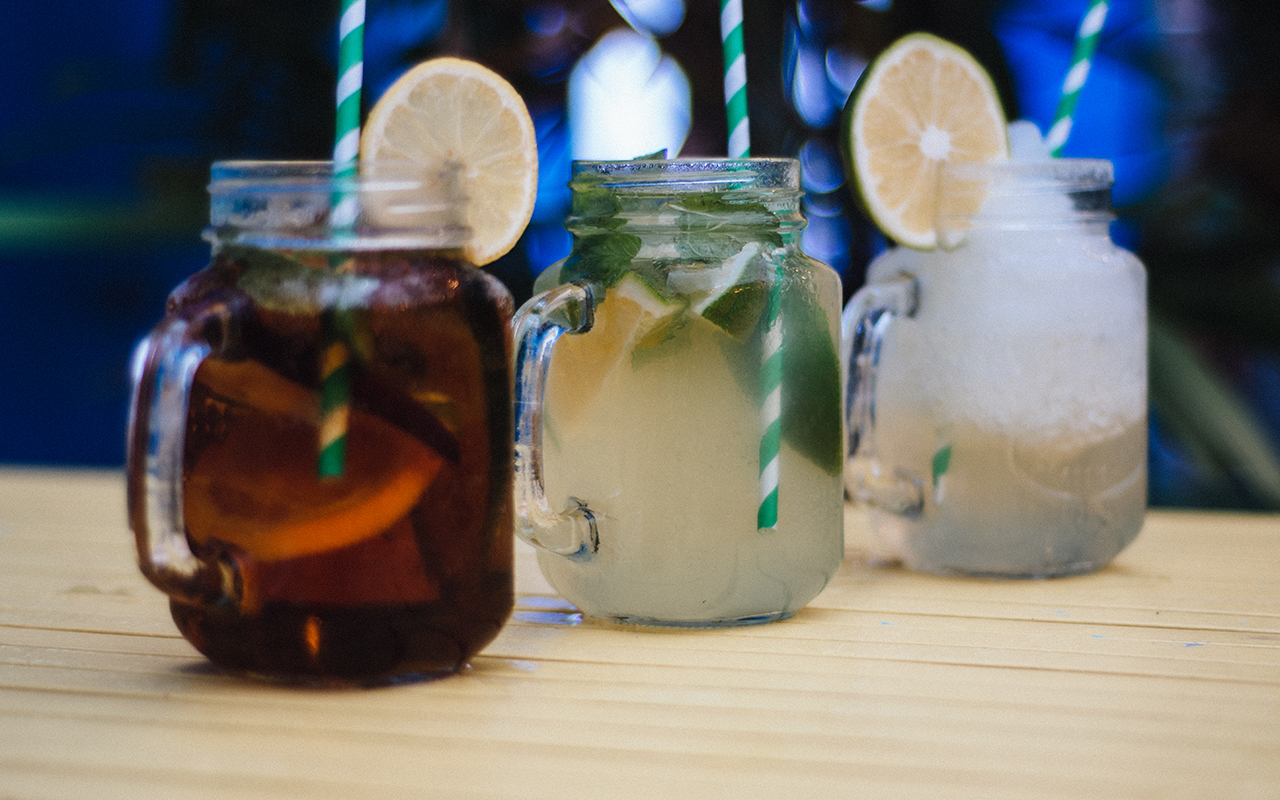 Pimm's Cup, mojito, frozen margarita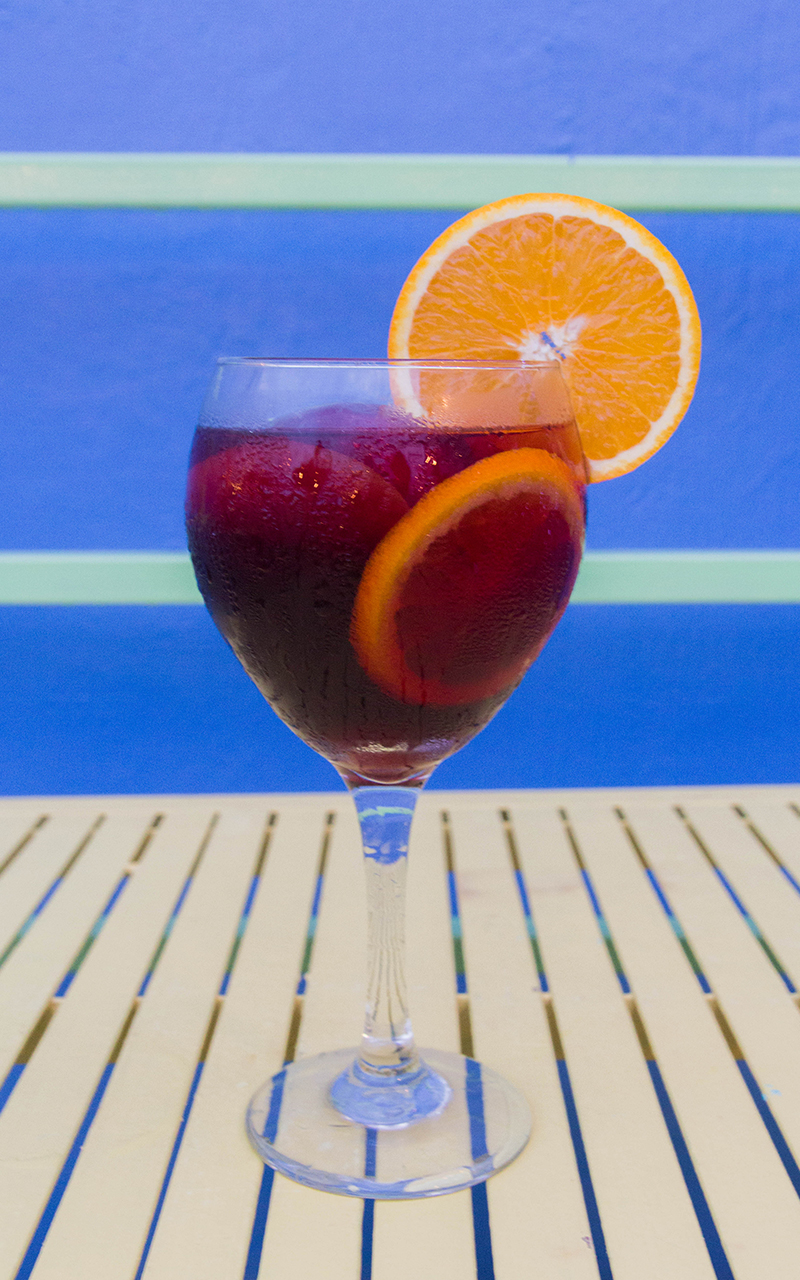 Sangria
And lo and behold, The Social carries local craft brew, Engkanto, on tap among their selection of bottled local and imported beers. For a little over a hundred pesos, a 330 ml glass of either IPA, lager, wheat or blond ale sounds just about right with a view of the sun setting over the cityscape (which you'll see by the way on a clear day).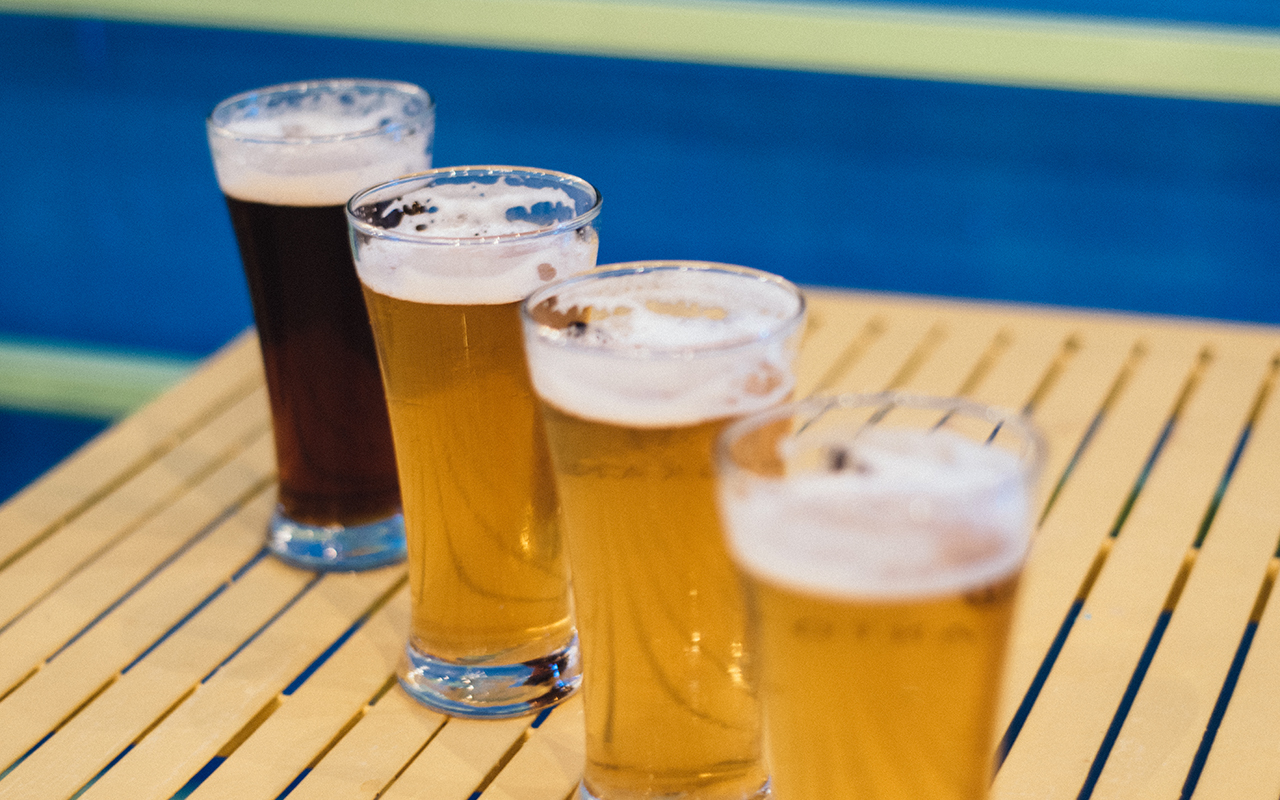 Engkanto brews: IPA, lager, blond ale, wheat ale
The Social on Ebro is definitely worth stopping by, if not for its food and drinks, then for its picturesque space.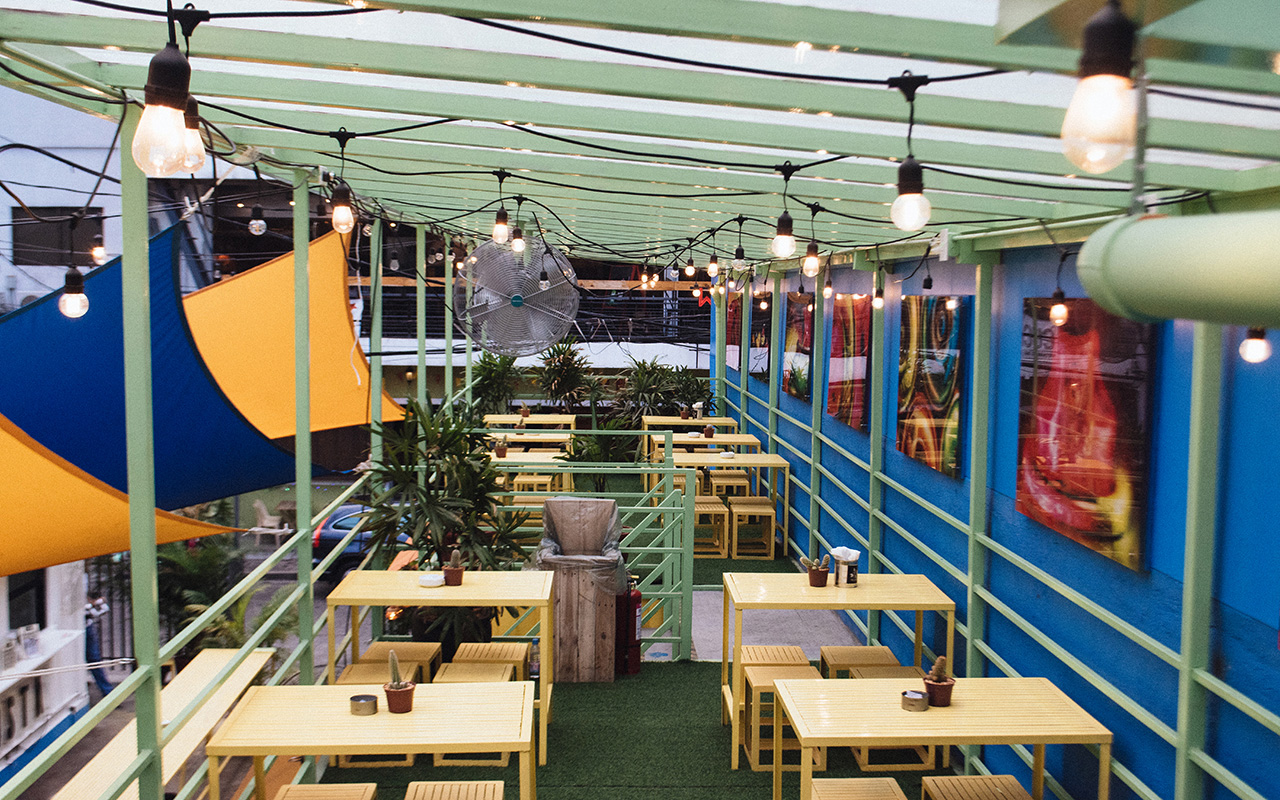 While the steel beams and metal containers are venues for its evergreen food stalls and mini bars, it also reserves a space for smaller brands with larger ideas. This season's pop-up space features Piopio, a local fashion label that incorporates traditional weaves within a contemporary bohemian form.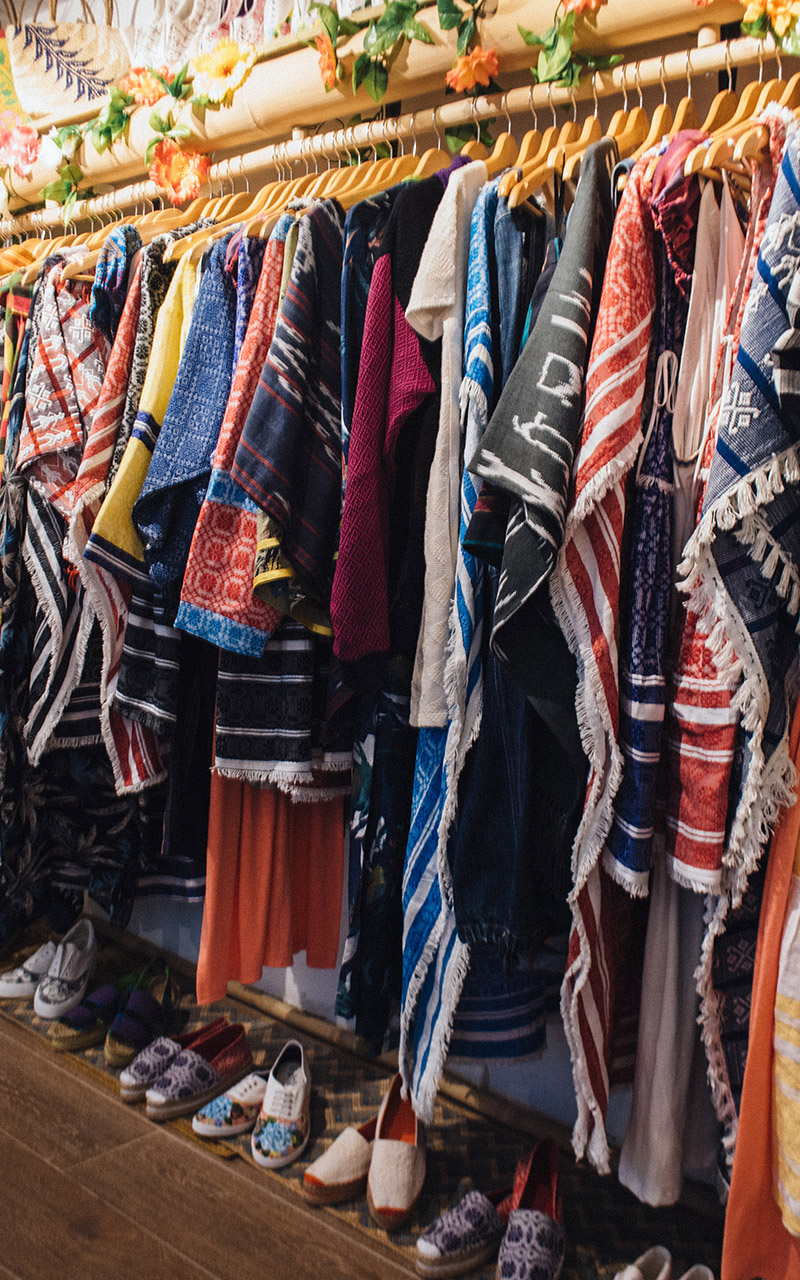 The Social proves that it isn't just another food park with a random amalgam of concessionaires, but a conscious effort to recreate a rustic and relaxed feel in the midst of an urban jungle.
Read more:
Feel good food goes beyond taste at Hineleban Cafe
Anything goes in Nicco Santos' new Singaporean chain
Writer: BEA CELDRAN
PHOTOGRAPHY JAN BAUTISTA AND MARK ANASTACIO