Koji Arboleda's home resembles a portrait he himself photographed, except that his subjects are chairs and tables instead of humans. His space is about clean lines with ample negative space. "For me, negative space is important," Arboleda stresses. The gentleness of gray and the familiarity of wood dominate the space. However, the tendency of the interiors to succumb to dullness has been eliminated with vibrant accents placed here and there but without stealing the spectator's attention.
The light gray walls are occasionally adorned with artworks. Near the door, a Tom Bucag painting hangs above a table. In the living room, a Jel Suarez artwork is on display, a gift given by restaurateurs Gab Bustos and Thea de Rivera. In his bedroom, a wall exhibits photos and posters from his recent South Korea trip.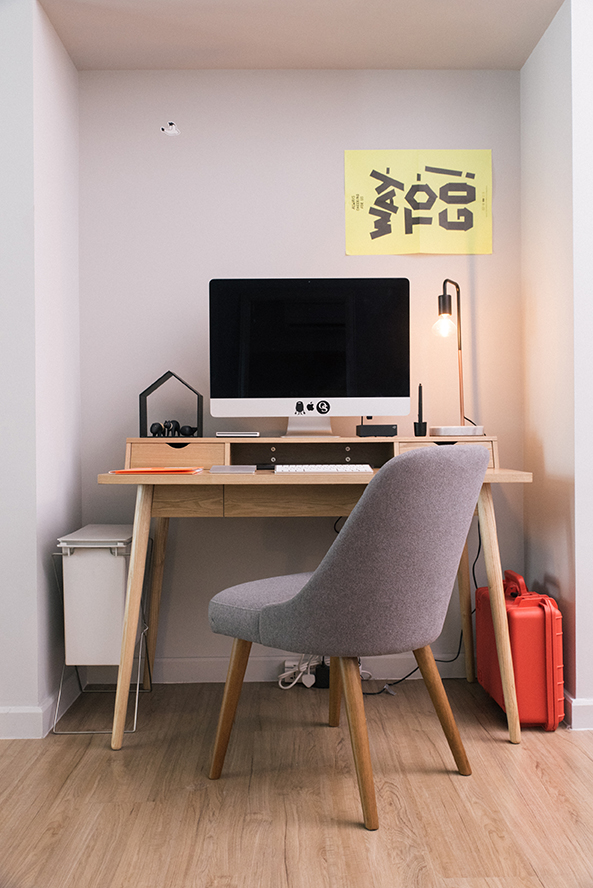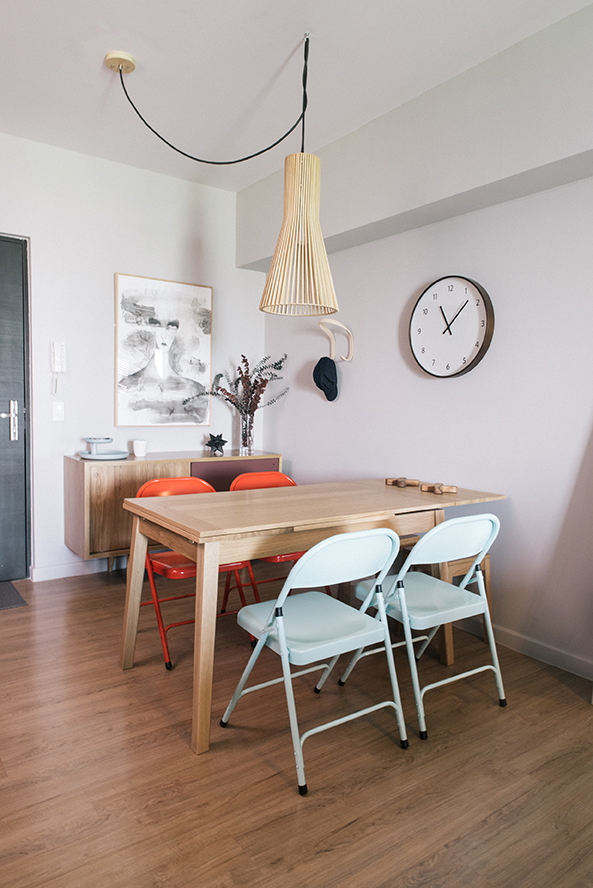 Arboleda moved into his one-bedroom condominium in April. According to the photographer, it's a mutual understanding between him and his mom that he had to move out and learn to be more responsible.
"I didn't plan it at all," Arboleda says of the pieces he decided to bring into his new home. Without consulting an interior designer, his vision has slowly and naturally arrived to what it is now. Since the start of the year, he has been going around Metro Manila to source necessary items that would fit his home. For example, he discovered his computer desk during a spontaneous trip to a furniture shop. "I just know when I like something."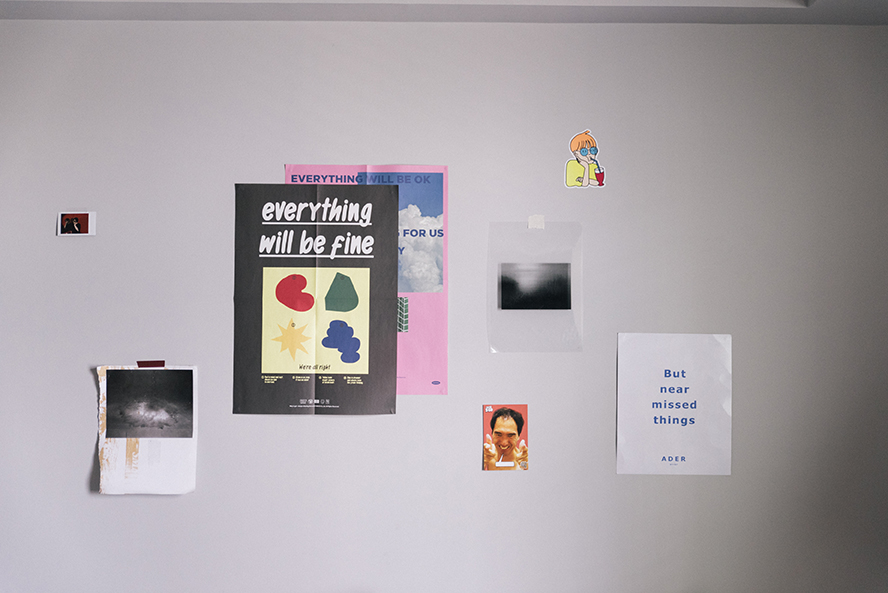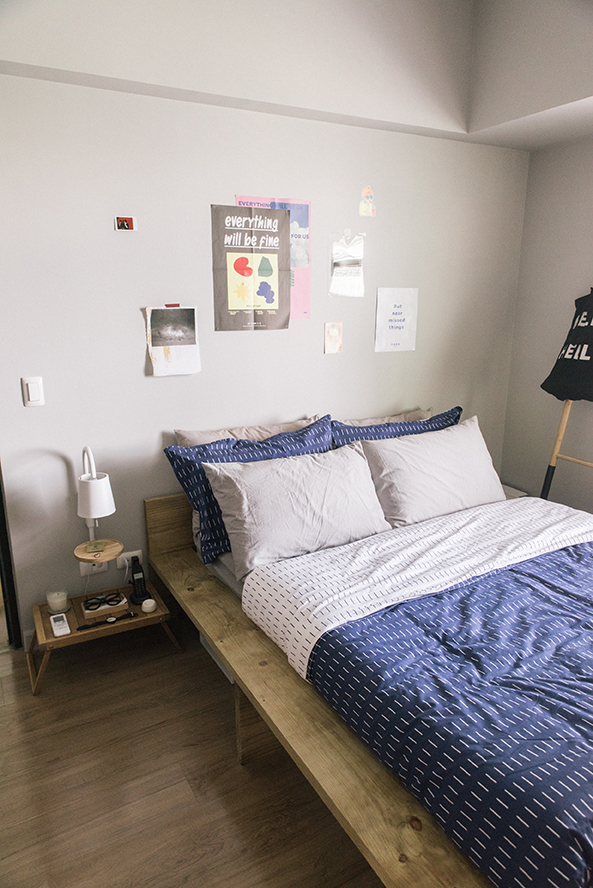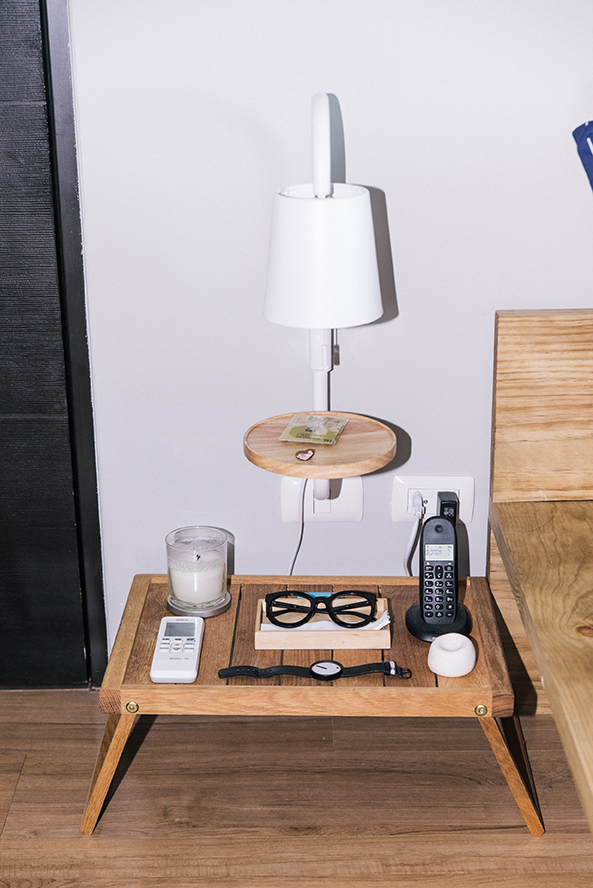 Arboleda culls inspiration from Japanese culture, which he was first introduced to through viewings of the NHK show Oh Tokyo! at eight years old. His affinity for the culture manifests in his choice of furniture. His bed, for instance, is bespoke wood that's just high enough for storage boxes to fit beneath it. "I like sitting on the floor. I also like furniture that almost touches the floor," he says.
He naturally leans towards minimalism, which to most, is a safe choice. But it is not the case for Arboleda: his preference for minimalism is not for vanity's sake but key to keeping his home clean and fresh.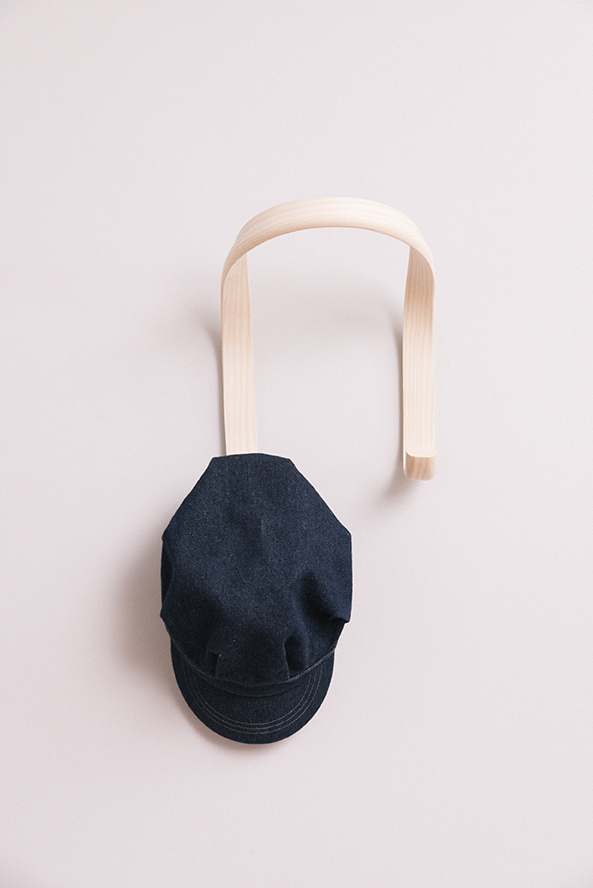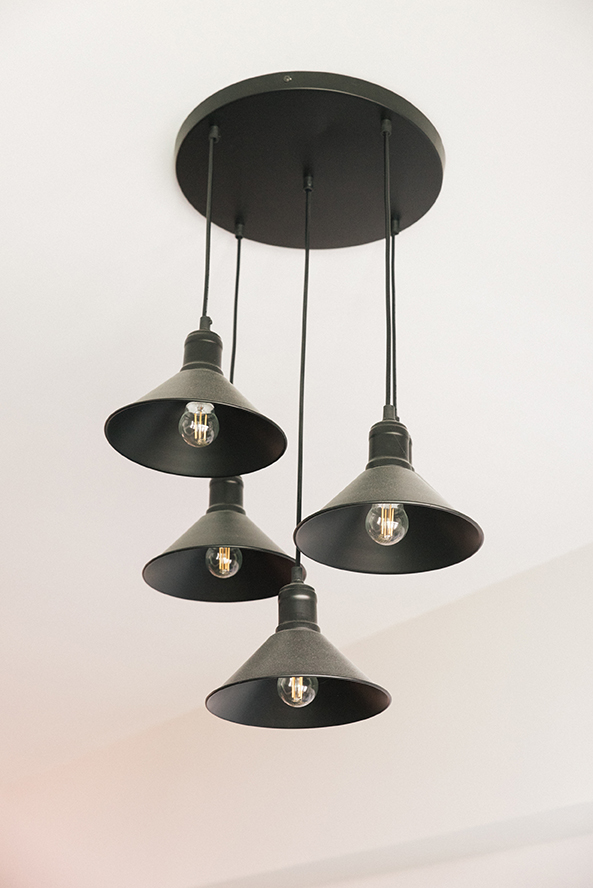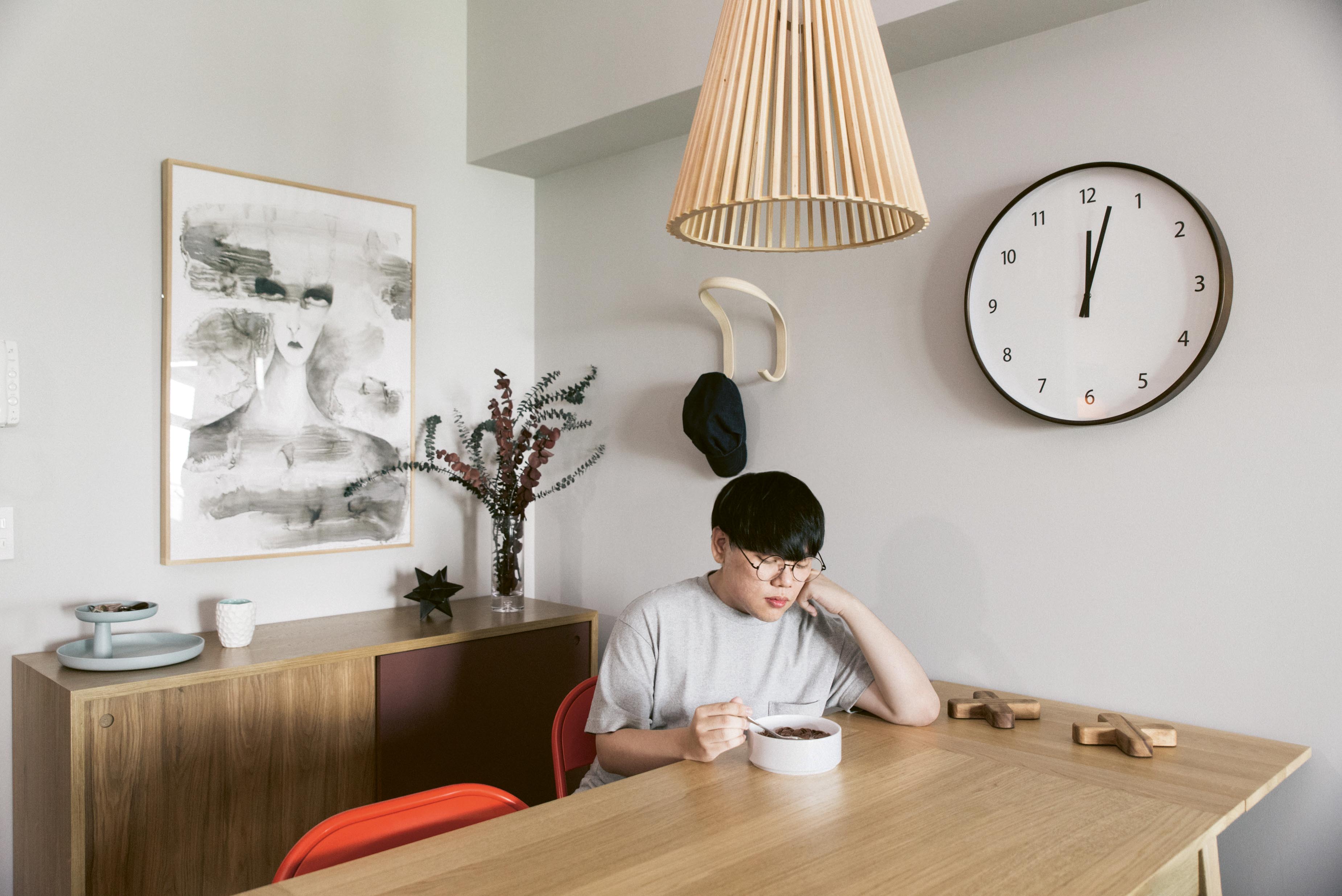 "I grew up with storage for everything. I want my space to be clean and organized so I don't have to worry about anything," he says. Part of how he has set up his place is also due to his mother's influence. "She taught me how to make the space open and flow."
While independence has its pitfalls, Arboleda has learned that living on his own helps him exercise self-control. Who wouldn't want to make responsible choices when it's your savings that you'll be spending? As a young creative, he has also realized that control is key both in living alone and in good design. "You really have to see the control and cleverness of a design," he says.
Moving out of the family home is often a case of a young adult trying to become more responsible. However, that only comes full circle when he finally coexists with other creatures he should nurture: plants. "I still want to add more plants. I want to fill the balcony with plants and a sofa. I want it to look livelier," Arboleda says.
This story originally appeared in Southern Living, July 2017.
Read more:
The secret to a well-designed space is a skill in carpentry
Living small from a stylist's perspective
Artists imagine their ideal workspaces
Jay Taruc puts up an art space of his own
Writer: OLIVER EMOCLING
PHOTOGRAPHY PATRICK SEGOVIA