Bakerē's got us craving for Butuan lechon sandwiches and grilled ensaymada
This homegrown café in Kapitolyo redefines the standard for all things mom-made
info
Bakeré Cafe

Pastries, coffee, pasta, sandwich, salads

Monday to Saturday, 9 a.m. to 9 p.m.

0917-8421123

₱

P800 for two people
On a warm July afternoon, RJ Galang, owner of Bakerē Café, welcomes our team to his quiet establishment and regales us with tales of the woman behind 'E' in Bakerē: his mother.
The year was 1975, and her mood was restless.
Eleanor Galang was a housewife in the 70s when she discovered her love and talent for the culinary arts. After taking cooking and baking classes, Eleanor created one of the most delicious ensaymadas in the metro. Made as tradition intended it to be, this perfectly fluffed pastry just the right side of sugary became a hit in their neighborhood. And thus, Eleanor became known as Tita E. 
Some decades later, her cheese cupcake was rediscovered during her grandchild's birthday party and became a serendipitous success. With the boom brought in by the old-new cheese cupcake, RJ saw untapped potential in his mother's home-based bakery of sorts. He began promoting her ensaymada and cheese cupcakes in bazaars, and it was a crowd favorite. Encouraged by the success from the bazaars, they have now set up shop in Kapitolyo.
The rest is history in the making.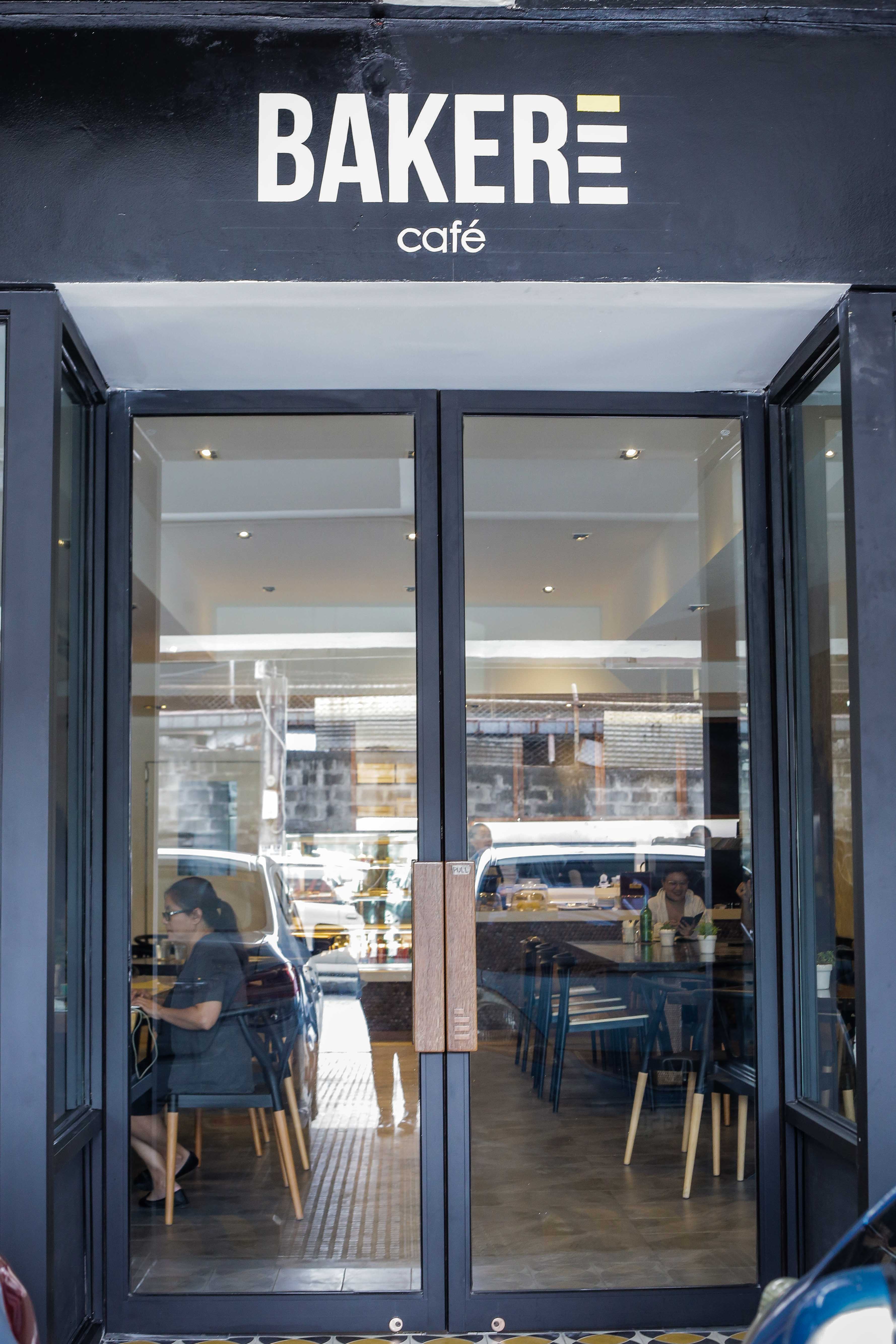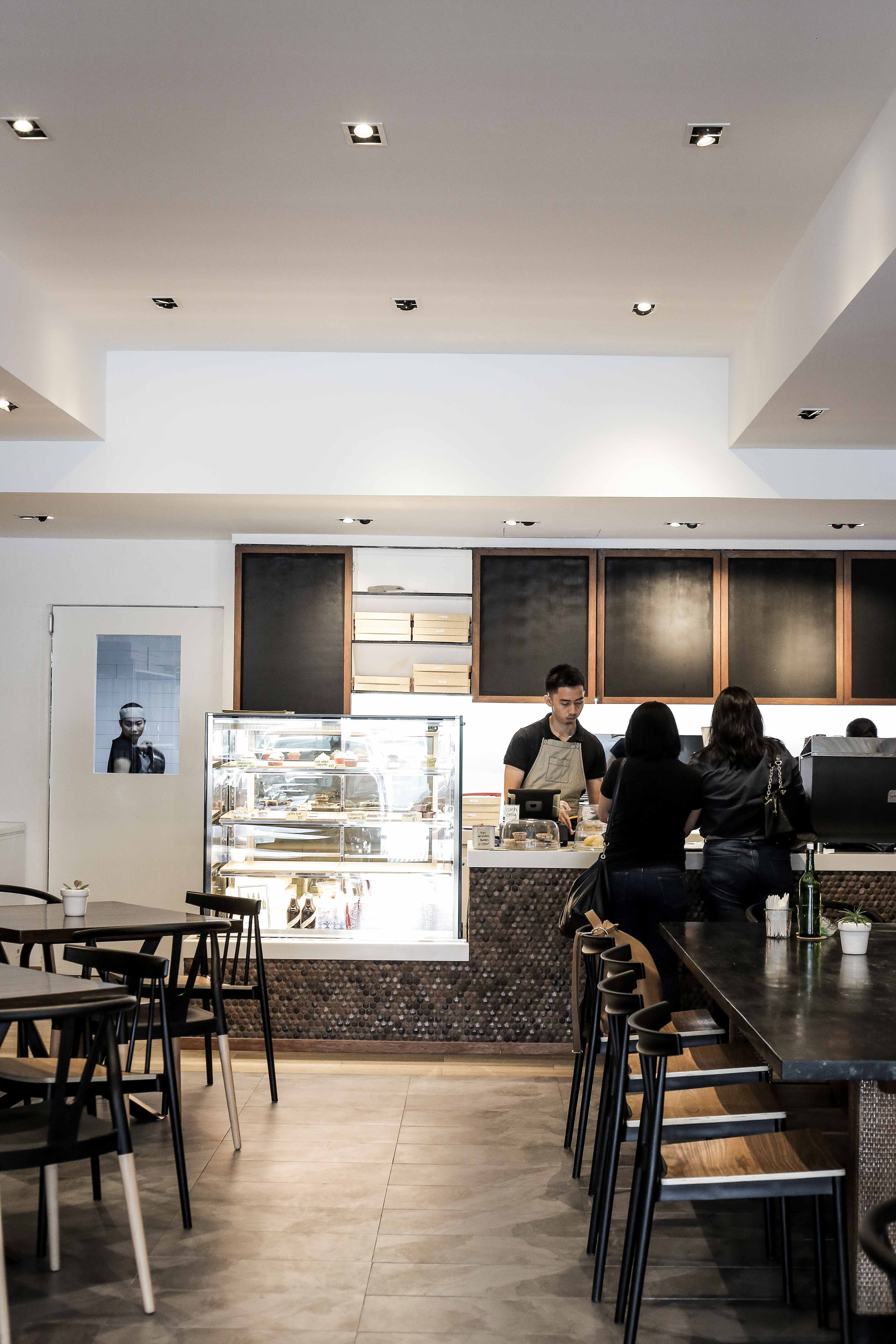 Of course, the forefront of the cafe is their pastries. Other than their cheese cupcakes and ensaymada, they also have cookies, brownies, red velvet cupcakes, and brookies. Yes, brookies as in a combination of brownies and cookies. Customers are encouraged to buy these pastries by the box. And trust me, it's for your own good as much as it is for their profit. The cheese cupcakes may be deceptively light and unassuming, but each bite will leave you wanting for more. Sooner than later, you'd have unknowingly made a sizeable dent in a box of 12 and on your waistline.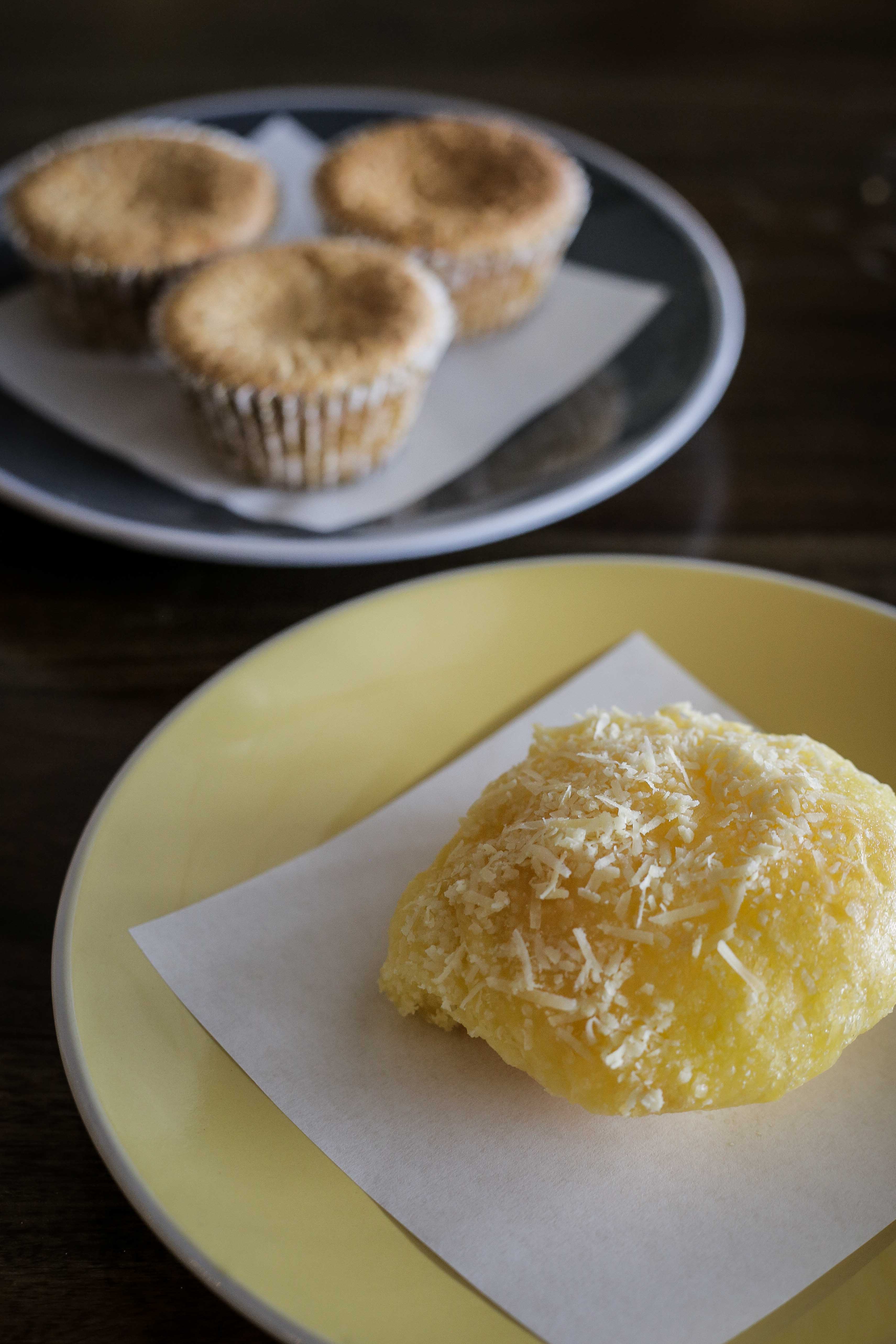 They also have these beautiful creations known as their grilled ensaymada sandwiches. These specialty sandwiches come in two variations.
For their grilled ensaymada and chocolate sandwich, they use Risa's chocolates 70% South Cotabato. The intoxicating bittersweetness of the chocolate makes the sandwich an experience in richness without being overwhelming. For the grilled ensaymada and ham sandwich, Bakerē cures their own ham in a muscovado syrup they prepare in-house as well. It's a sweet and subtly savory meal that could serve as lunch and dessert all in one.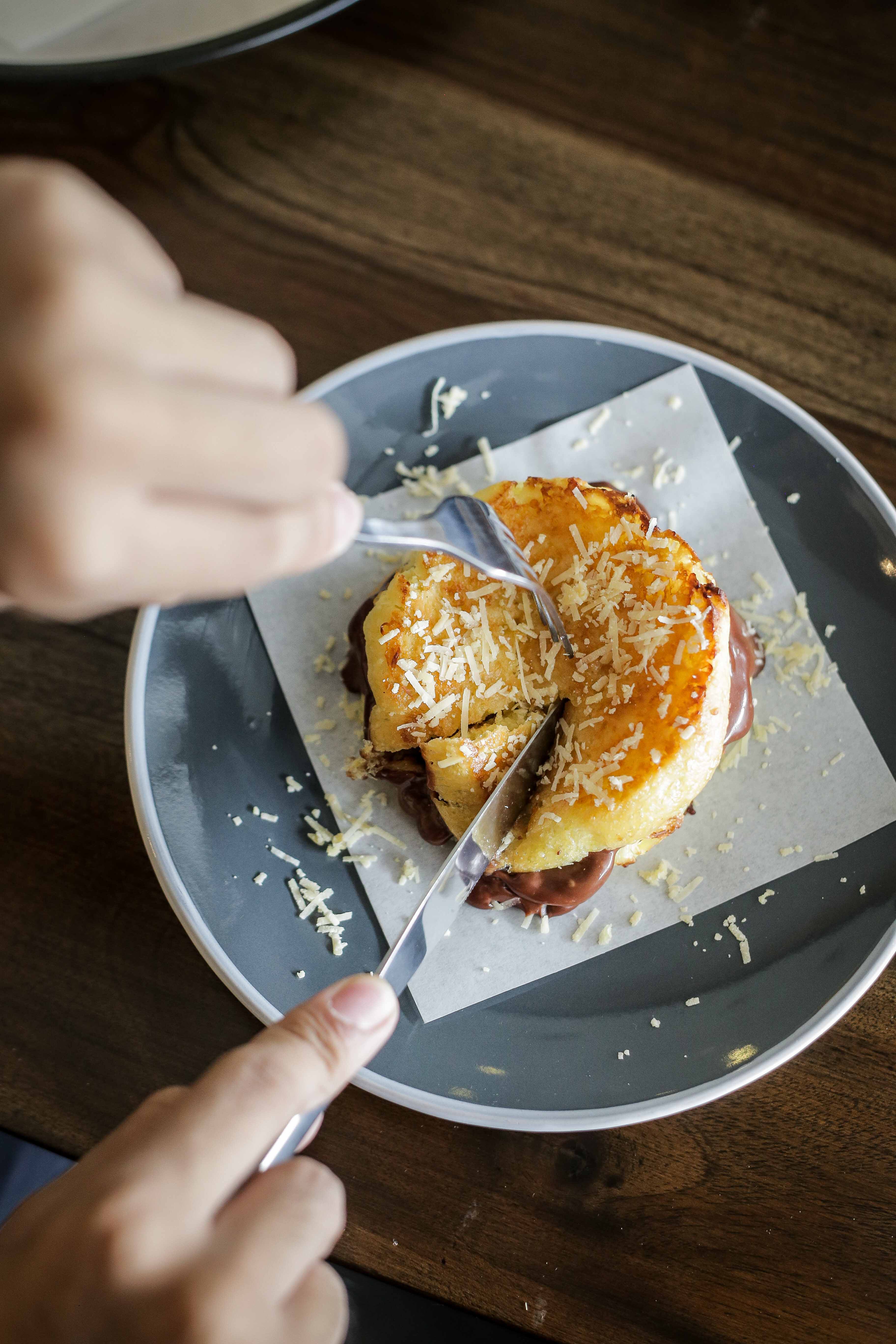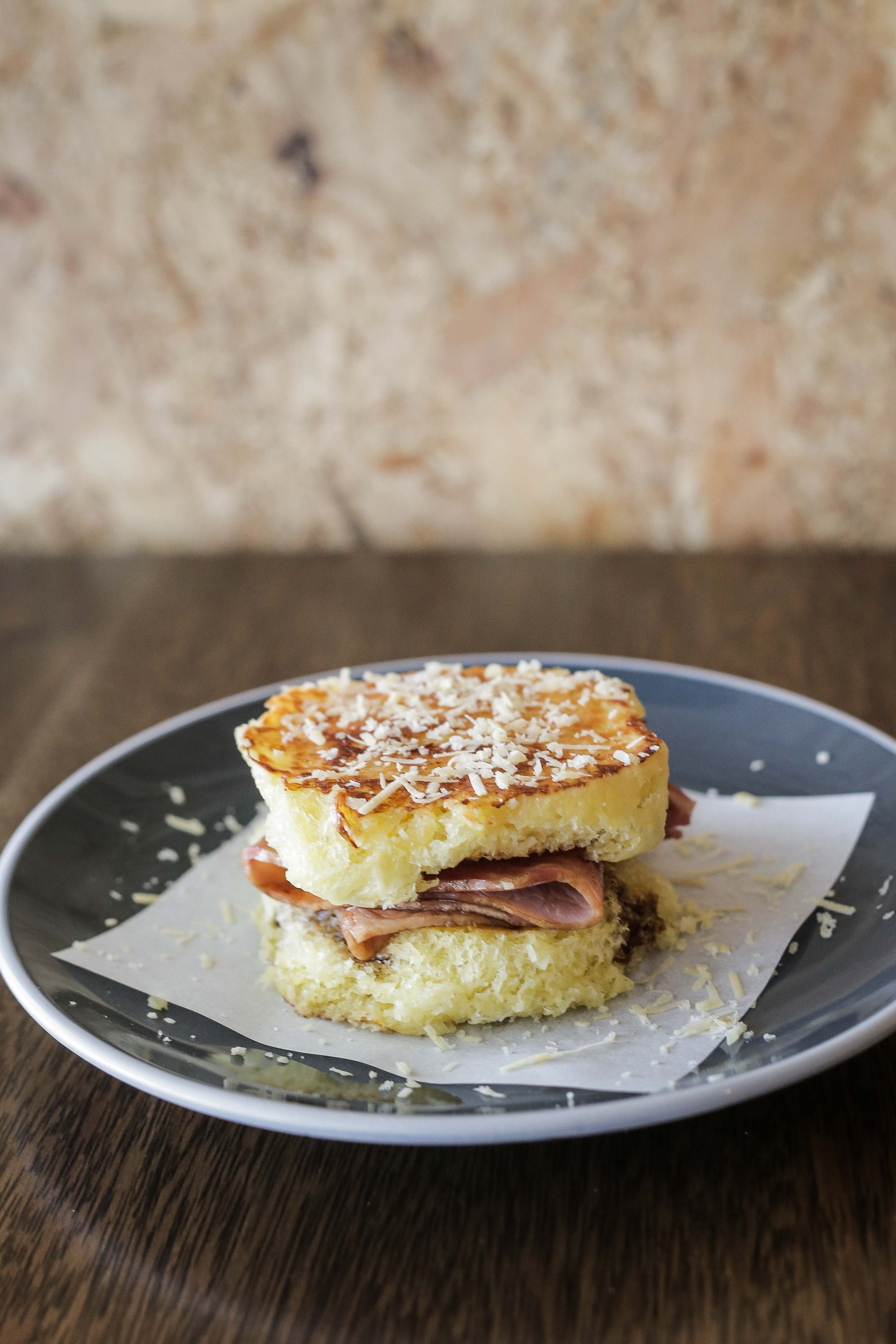 Bakerē also partnered with Toby's Estate for a coffee program that complements their sweet treats and specialties. They're offering exclusive specials like their Bicerin, a traditional hot drink from Turin, Italy, made of espresso, drinking chocolate and whole milk served layered in a small rounded glass. They also have Espresso tonic, your favorite iced coffee in a soda form.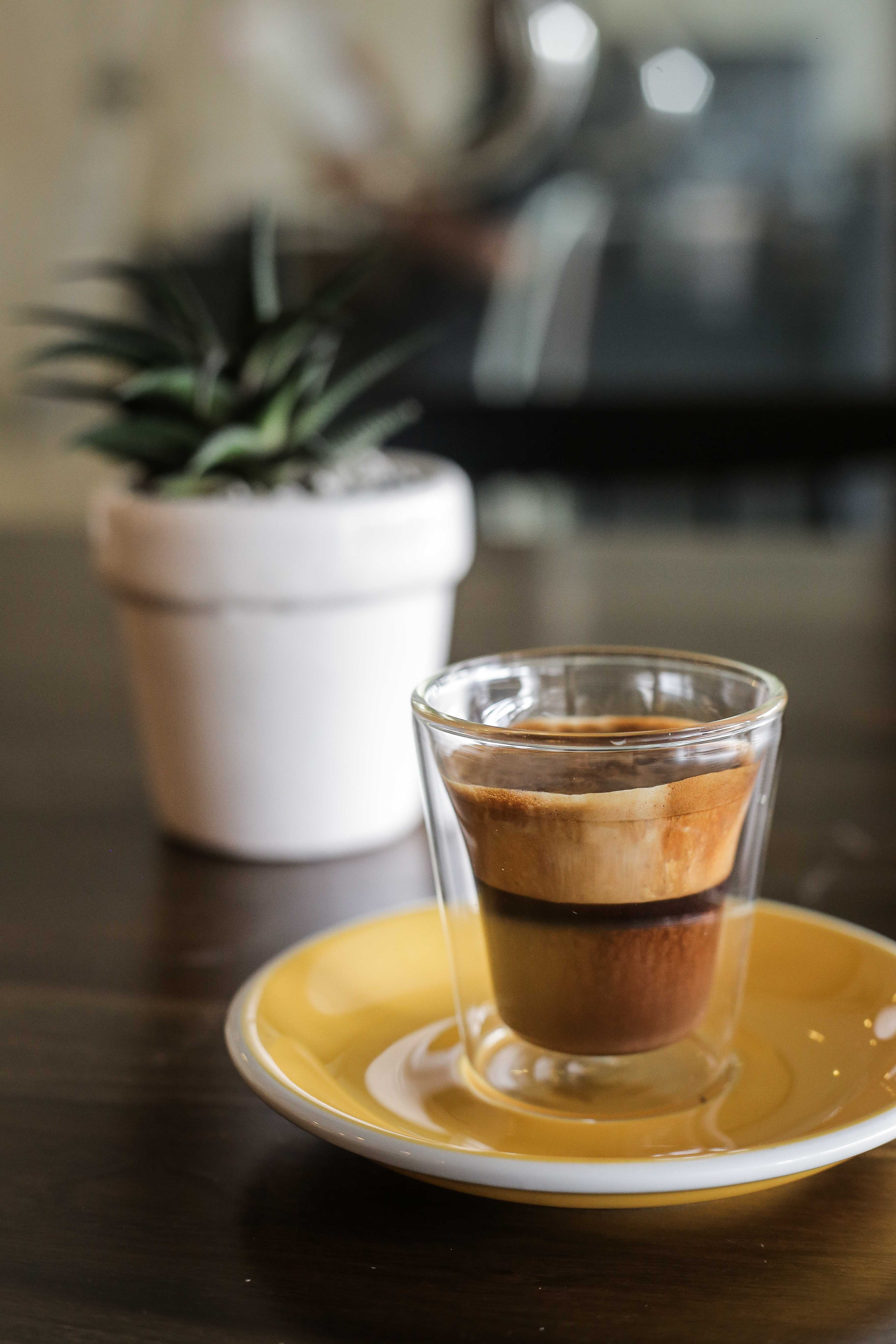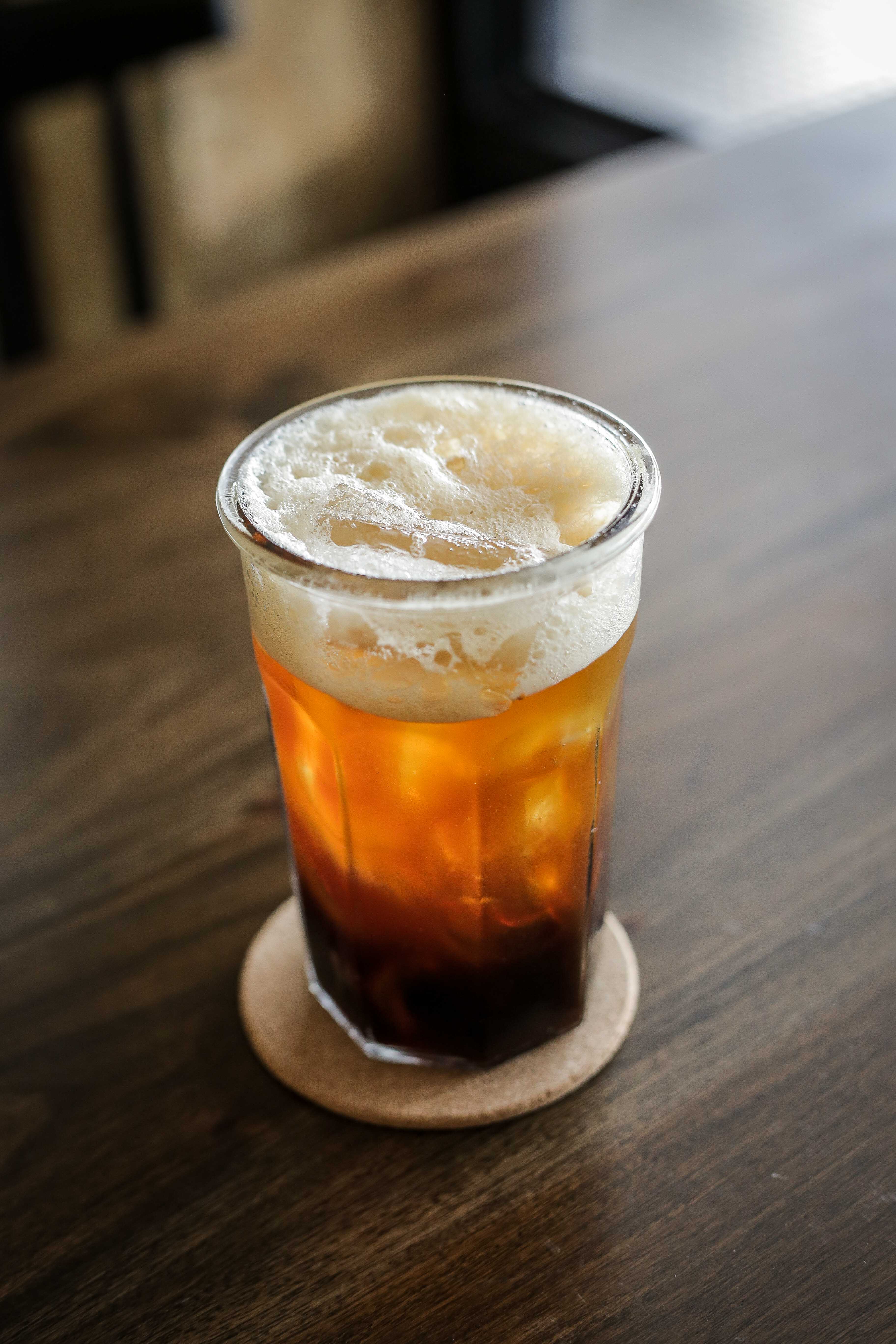 From their newly minted kitchen, Bakerē is serving dishes reminiscent of RJ's childhood as prepared by Eleanor herself.
The best example is Eleanor's lasagna. Every time she serves this hearty dish, the toasted corners are always the first to go. So, for Bakerē's own iteration of the meaty pasta dish, RJ had a special mold made for their kitchen. The mold makes it so that all the corners of the lasagna served in the café has that toasted cheesy goodness everybody wants.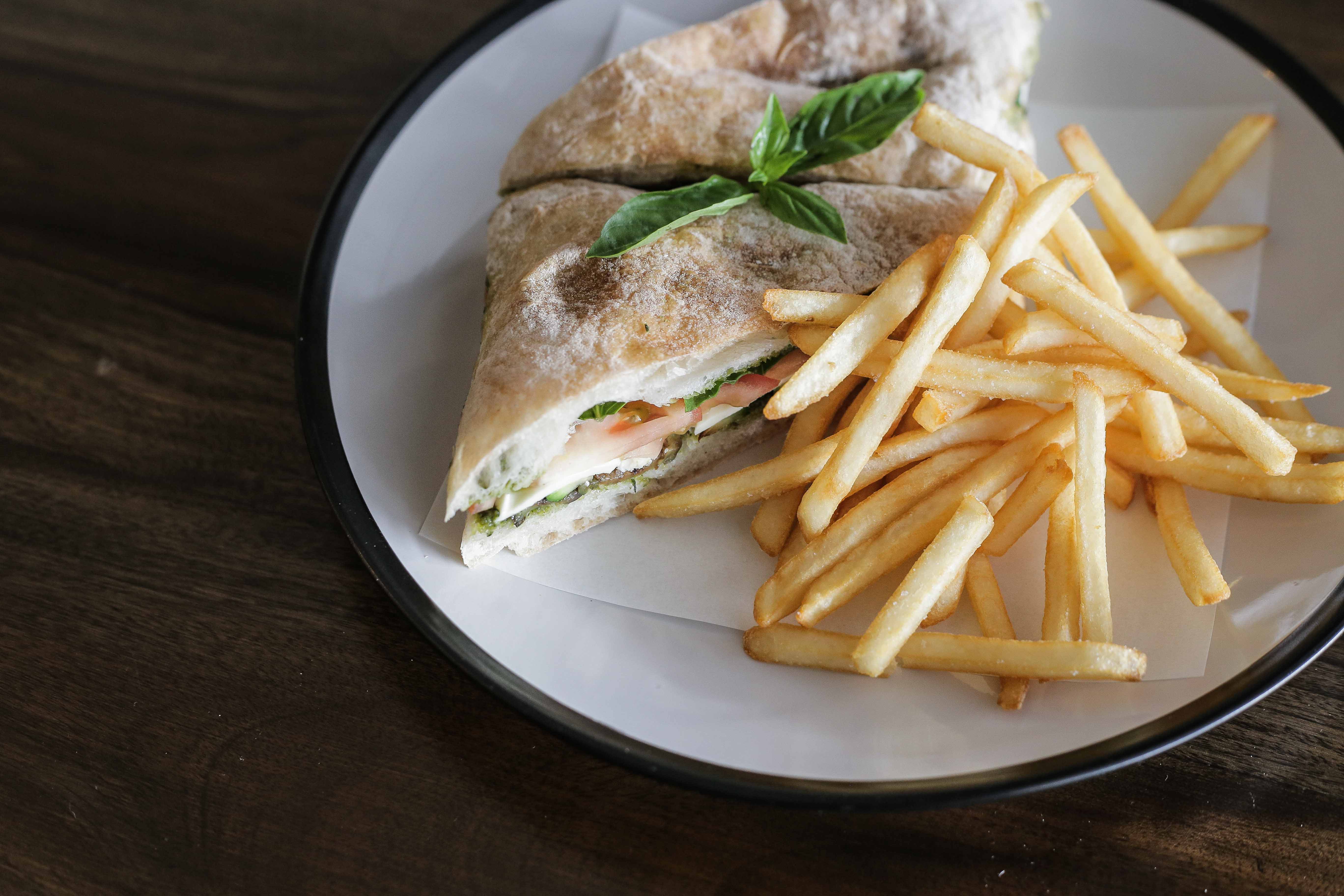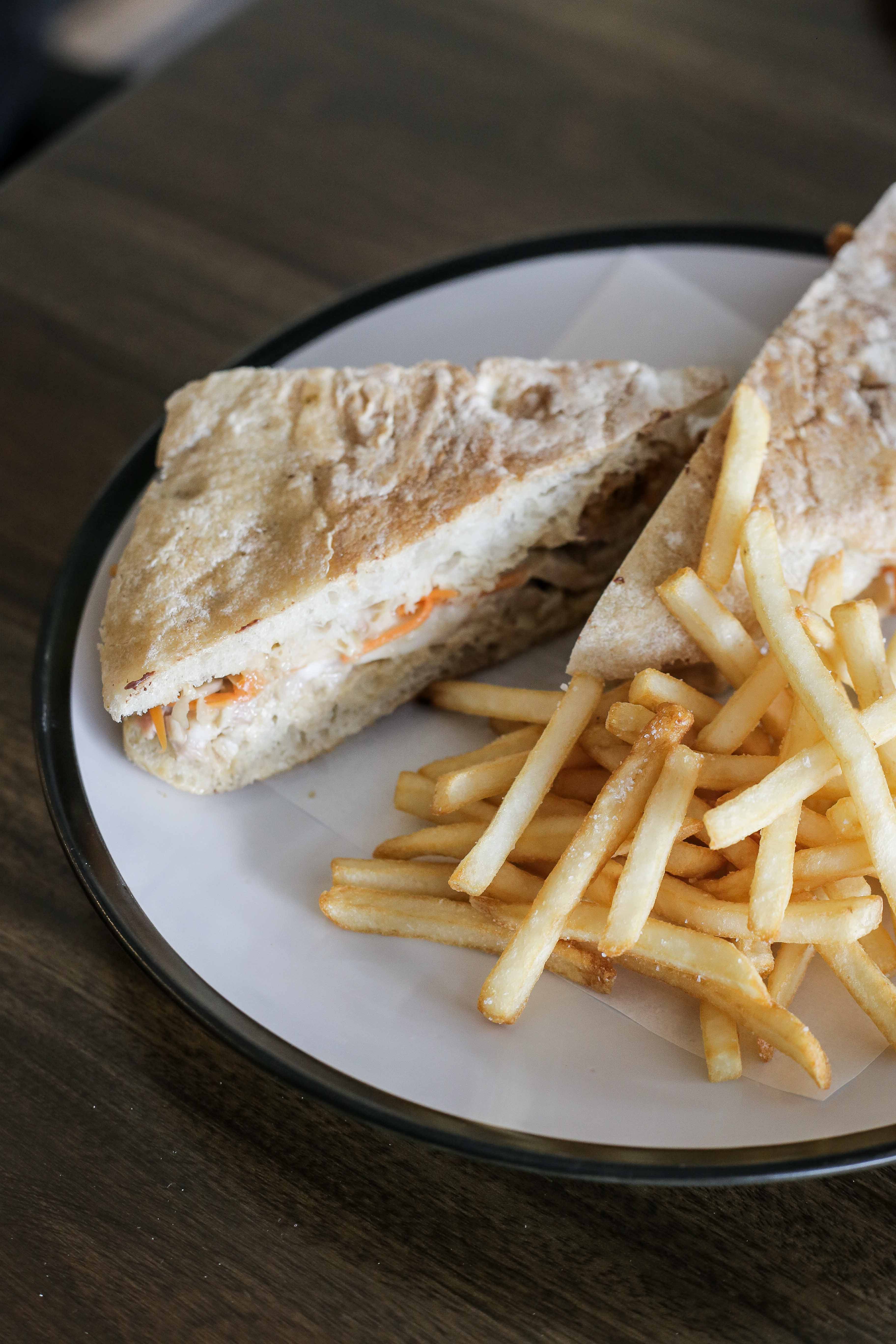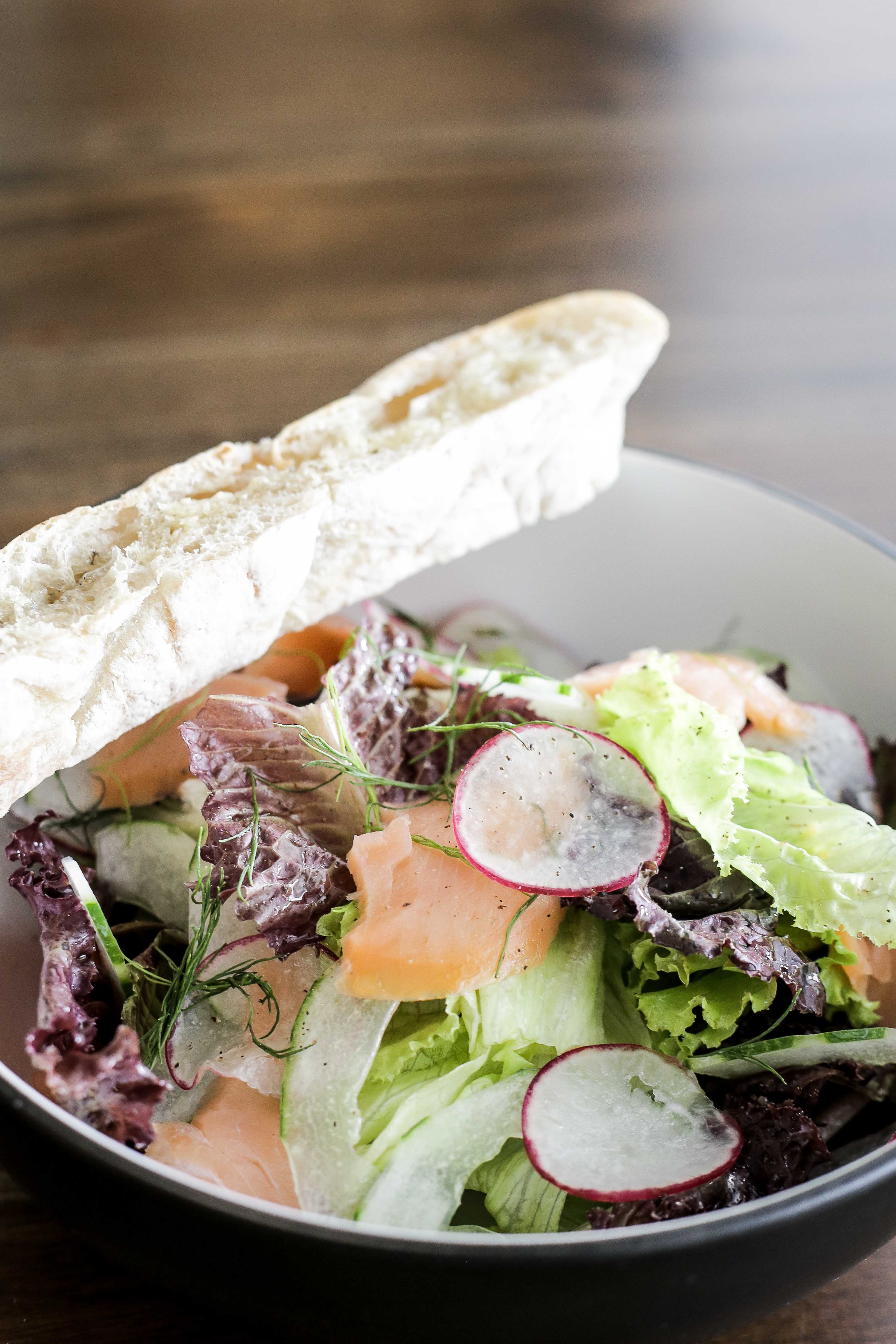 But the pride of their kitchen is their BXU or their Butuan lechon sandwich. Because Eleanor grew up in Butuan, RJ and his siblings grew up eating the province's trademark lechon. It's a very probinsyano lechon, tall, flavorful, garlicky, with the meat from the ribs as the main event instead of the skin. 
Their sandwich is their sneaky way of introducing Butuan lechon to Manila. It's their way of letting you experience eating lechon with your hands, except it's in between two ciabattas.
Read more:
Falafel Yo's your new Israeli street food source
Common Folk makes coffee simple again
Build your burger dreams with a DIY burger
TAGS: bakeré bakery butuan lechon cafe cheese cupcake Tita E
WHY GO?
Go for their grilled ensaymada and ham sandwich. With their in-house muscovado cured ham, this mini sandwich will satisfy your sweet tooth and your appetite at the same time.
MENU