Build-your-own concepts are taking over the local dining scene
Five local food concepts that prove that the future of dining is customization
Jul 11, 2017
More and more businesses are tapping into the creative powers of consumers by letting them take control of what they consume through customization. Apart from fashion brands, restaurants are also jumping on the bandwagon to make everyone's dining experience a truly unique one.
Restaurants are letting their customers get their hands dirty by providing more options for them not to only experience what it's like to make the products themselves but also custom fit each dish from ground up. And it pays big, especially in the US where "fast-casual" restaurants like Chipotle, according to AdWeek are beating fast-food giants.
Much like a Starbucks order, where one can choose which ingredients goes into his/her drink, customization allows for total creative and gastronomic freedom. But all of this goes well within the bounds of a pre-curated menu, a safety net of sorts, to ensure that customers do not get themselves killed or food poisoned by combining impossible ingredients, and to preserve the integrity of their products.
Even in the local restaurant scene, customization is taking the spotlight. And it is easy to understand why: because it's not enough to have a million-dollar idea, or even an original one, in running a food business where almost every day a new food trend comes about.
Build-your-own concepts are becoming a norm, and to make a case for its success, here are five food customization stops in the metro that is worth getting your hands dirty over.
Scout's Honor Craft Cookies
This Hole in the Wall craft-your-own cookie concept patterned after Girl Scout cookies, has gotten all cookie fans hooked since it first opened in 2015. Anyone can be a cookie master just by mixing toppings and swirls to go with your choice of dough then they will make it right before your very eyes. Best served with milk or eaten on its own.
Elait Rolled Ice Cream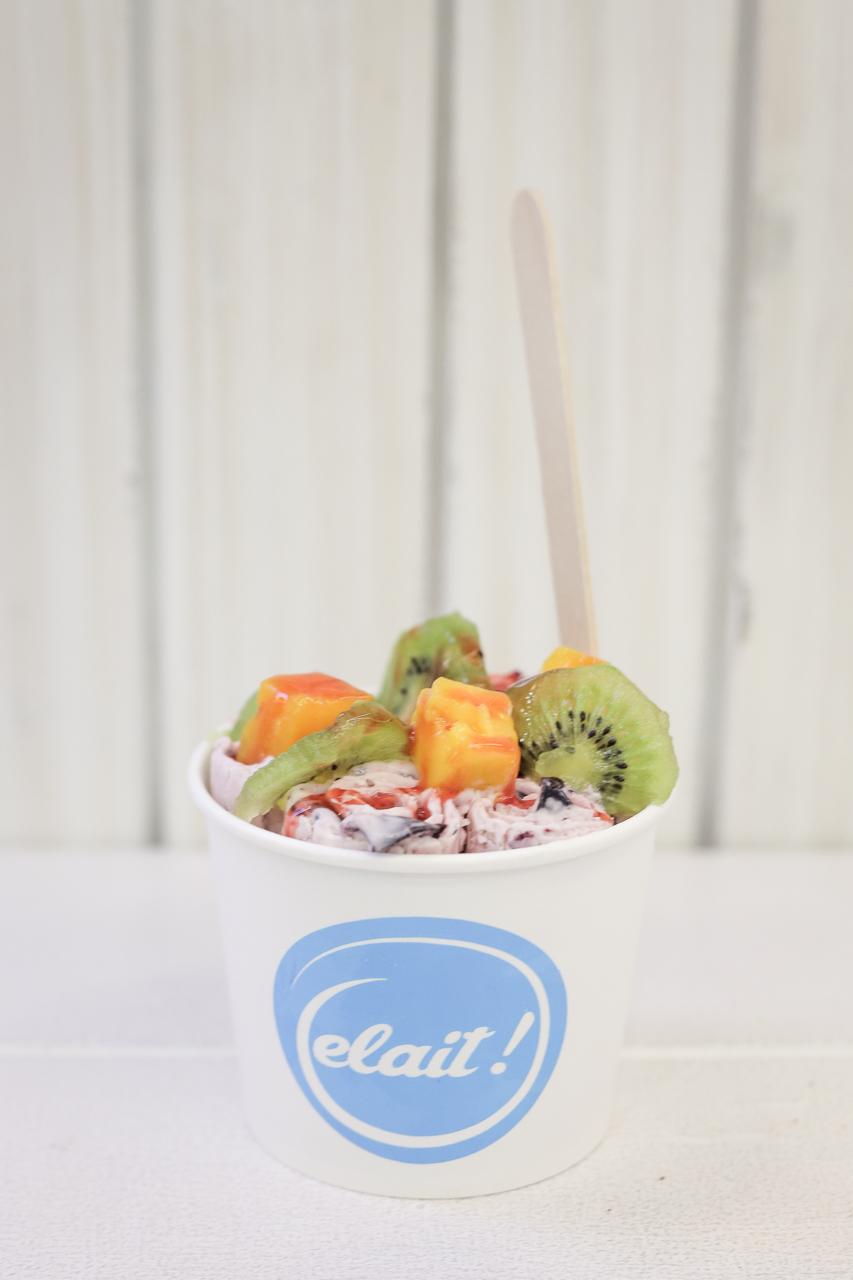 Following a rebirth of the rolled ice cream trend, this stall located in the Century City Mall lets you construct your dream ice cream concoction. With a wide selection of flavors ranging from all-time favorites to contemporary Filipino combinations, fresh fruits and sweets, customers can choose what goes with yogurt or custard cream base.
Read more on Elait: Melt down with Elait's artisanal rolled ice cream
Three Guys and a Grill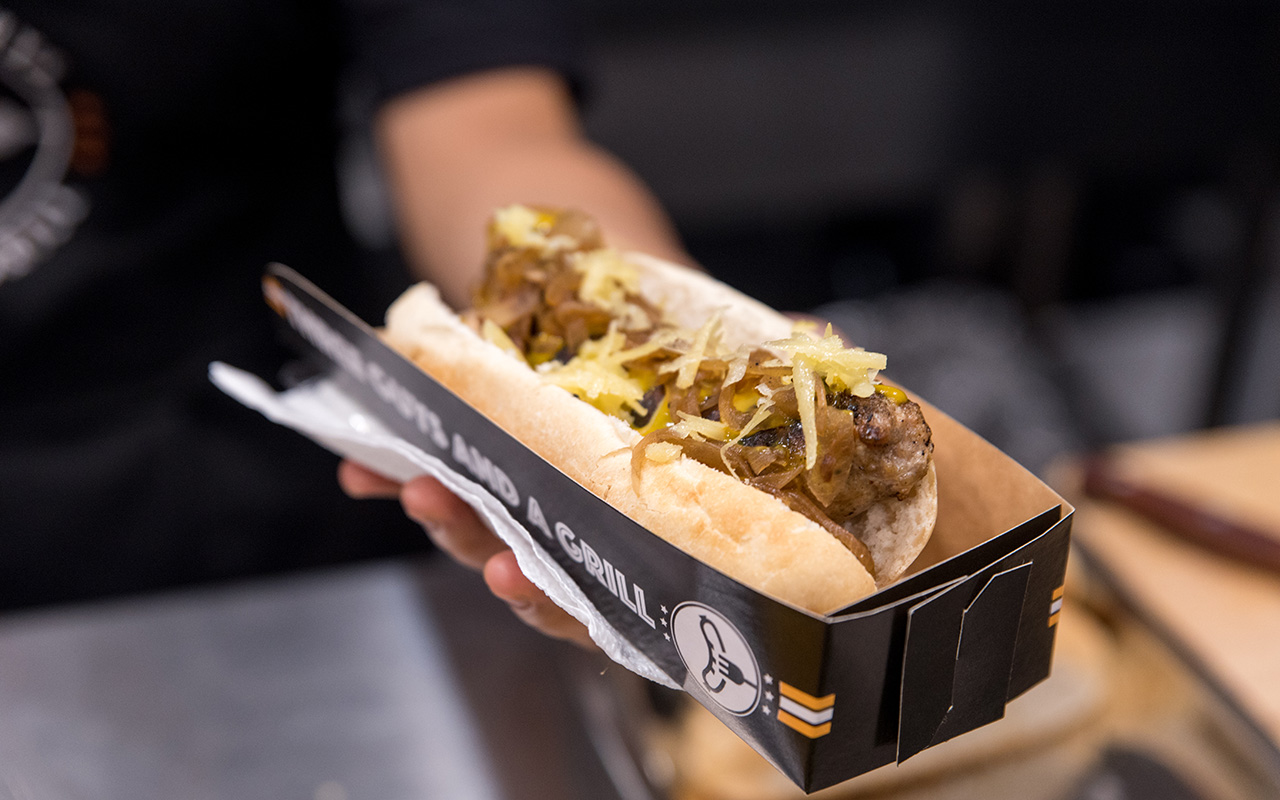 Apart from their sausage, this little grill house in Poblacion—founded by three unlikely restaurateurs of different nationalities bonded by their differing opinions of what hotdogs should be—also boasts of their beverages: local craft beers on tap and two customizable concoctions, The Schorle and The Flavored Sparkling both made with a sparkling water base mixed with your choice of fruit juice and syrup, respectively.
Read more on Three Guys and a Grill: Three Guys and a Grill are making sausages great again
BRGR: The Burger Project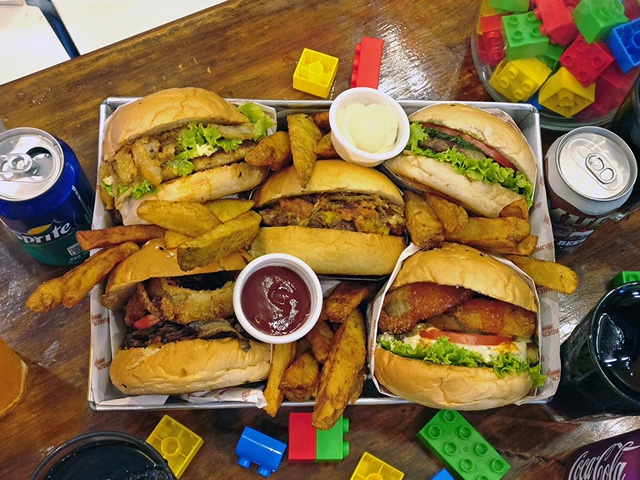 Situated along the stretch of Maginhawa, along with other grub hubs, this burger store sure knows how to attract a burger-loving crowd, how else but through their design-your-own burgers! Everyone, including vegetarians, are welcome to craft their own burger, stack up the toppings along with the essentials (bun, patty) and you're good to go.
Read more on BRGR: The Burger Project: Build your burger dreams with a DIY burger
Salt Bakery
This Katipunan bakery is the latest shop to embrace the customization trend. Known for their decadent cakes, they have now extended their offerings to include, custom-built cakes! You can now build your own 9" three layer round confection of chocolate, butter, red velvet, peanut butter or coffee sponge cake, complete with interior and exterior frosting to match! Fillings are optional, but at affordable rates (P75-P140), who wouldn't want to go the extra mile?
For orders inquiries, you can email them at [email protected] or call 0998-5652949. Salt Bakery is located at F. dela Rosa St. 1105 Quezon City.
TAGS: bakery BRGR: The Burger Project build your own burger cafe DIY elait food rolled ice cream salt bakery sausage scout's honor three guys and a grill