Cynthia Villar to Bureau of Plant Industry: You're killing farmers
There is a rise in garlic prices and it's because of cartels
Jul 11, 2017
There is a rise in garlic prices in Metro Manila and Senator Cynthia Villar said it's killing the farmers.
During the hearing of committee on agriculture and food yesterday, which Villar heads, she blamed the Bureau of Plant Industry (BPI) for not doing anything to stop the comeback of cartels. These cartels are responsible for the surging costs of garlics.
She even threatened to file charges against the BPI if it doesn't do anything about the rising rates of this spice in behalf of garlic farmers. "Ako na mag-dedemanda sa inyo kung ayaw mag-demanda ng mga garlic farmers sa inyo. Kina-cartel n'yo 'yung garlic. Pinapatay n'yo ang farmers," (I will sue you if the garlic farmers don't. You are cartelizing garlic. You're killing the farmers.) Villar said to BPI director Vivencio Mamaril.
"Bakit n'yo pinapatay 'yung industry? Pinapatay n'yo ang industry para 'yung cartel buhayin n'yo. Tigilan n'yo yan!" (Why are you killing the industry? You want the industry to die so you your cartel would thrive? Stop that!) she said.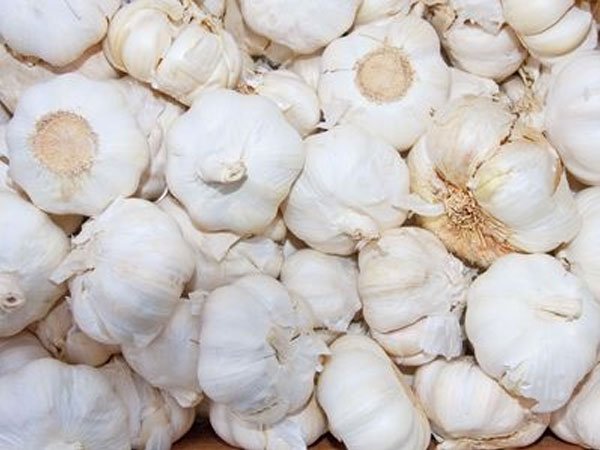 The Department of Agriculture reported that traders were granted permits by the BPI to import 57,000 metric tons of garlic. However, as of May, only 12,140 metric tons had arrived.
Villar scolded Mamaril after giving a list of importers with import permits from the BPI. The list did not show the name of the owners, complete address of the trading companies, and the import quantity they applied for. With this, Mamaril asked for a day to work on a more comprehensive list.
"Ayaw ko nang tataas ang garlic ng P200. Fouteen-pesos per kilo lang yan," (I don't want the price of garlic to reach P200. It should only be at P14.) Villar said.
In 2014, the Senator has also dealt with soaring prices of basic commodities, especially garlic. During that time, she was pointing her fingers to former BPI Director Clarito Barron for putting the job of determining when to import garlics to the National Garlic Action Team when it should be the BPI's.
Header photo courtesy of Inquirer.net
Read more:
Thank you, rice gods: There are no plans for a law banning unli rice, Villar says
The Senate just wasted public funds overstocking office supplies
The reasons why you need to support local farmers
TAGS: Bureau of Plant Industry Cynthia Villar farming garlic nolisoliph