Greece's island town Mykonos is now a car ride away
The iconic Greece-themed Balesin village is now in Alphaland City Club
info
Mykonos

Greek, Mediterranean

11 a.m. to 3 p.m., 6 p.m. to 10 p.m.

737-0000

₱

P2,000 approx.
Named after Greece's "island of the winds," Mykonos perfectly captures the vibe of the island town. Originally from Balesin, Alphaland City Club is bringing the Greek restaurant, decked in its iconic white walls and blue accents, closer to city dwellers.
Mykonos' Balesin counterpart, Thanassis Taverna, is named after popular Greek chef Thanassis Koumpiadis. He also trained the staff and chefs to ensure that each dish is prepared and served just as they do in Greece.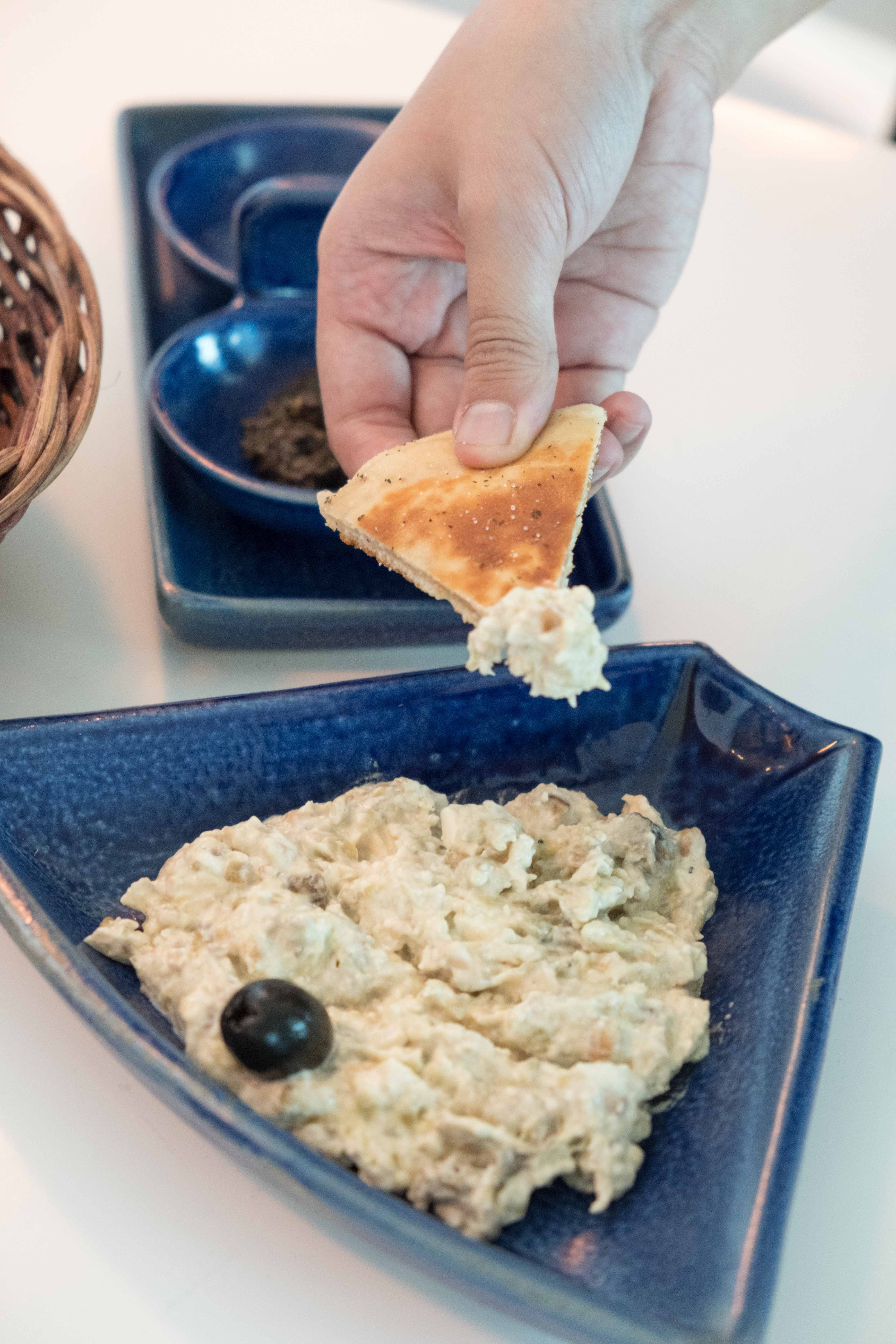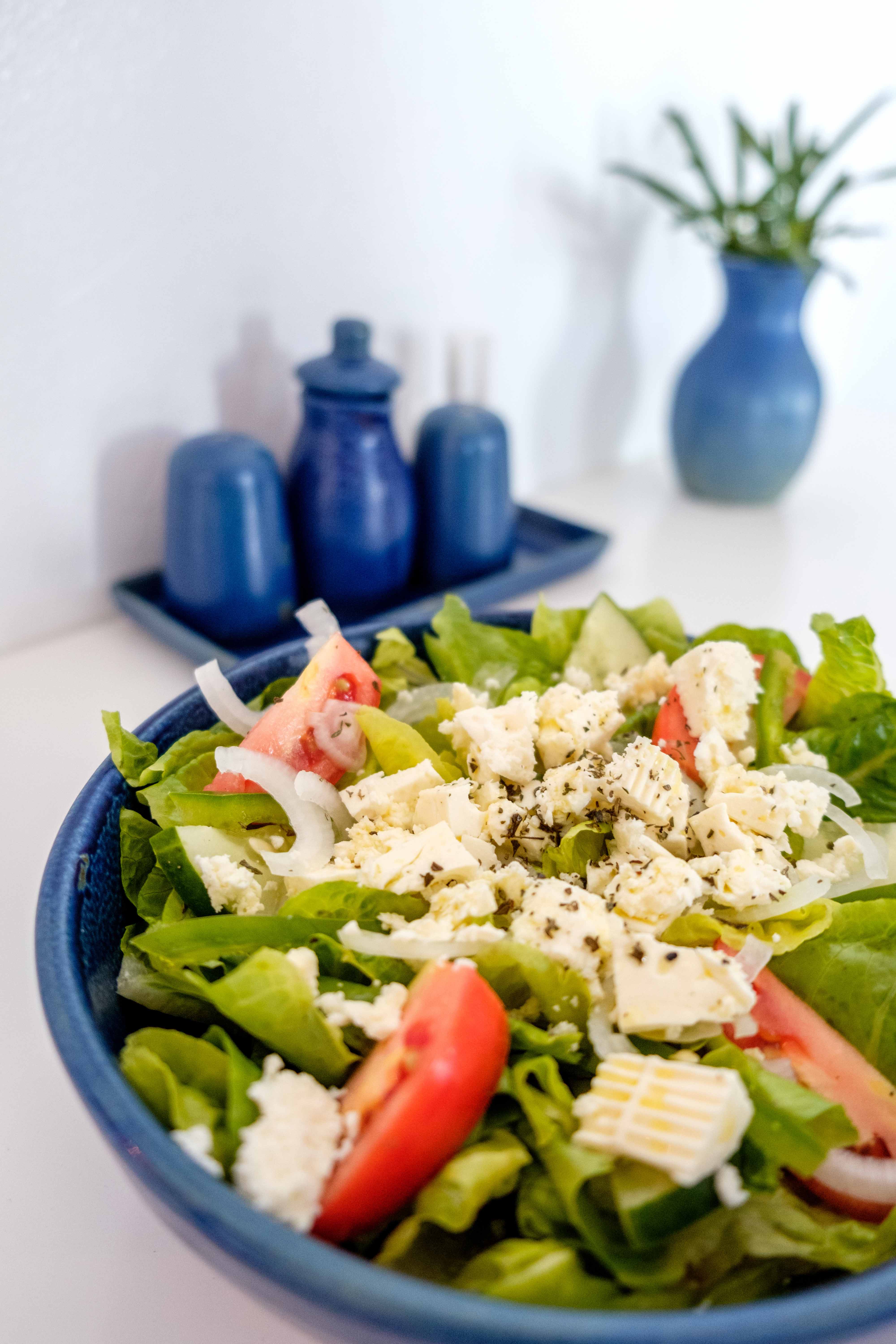 Start your appetite's Mediterranean tour with pita bread dipped in the classic melitzanosalata, a mix of smoked eggplant with pine nuts and olive oil-made mayonnaise. Mykonos' pita bread, which is seasoned with oregano, makes for a flavorful snack on its own as well. For something more refreshing, go for the Greek salad—another classic, with crisp greens and garden vegetables with Kalamata olives and feta cheese, drizzled with olive oil. The ingredients are guaranteed to be fresh and of the best quality, as they source them from their own farm in Balesin.
For something heartier, move to the mains. The souvlakis, some of the most iconic of Greece's fare, are served with a side of red onion salad and stuffed bell pepper. To add a balance to the grilled meat and seafood, they also serve a side of bulgur salad. This is ideal for the health-conscious, as bulgur is made of wheat grains, making it a nutritional substitute for rice or couscous. The gyros, on the other hand, allow you to enjoy the grilled meats in the flavorful pockets of pita bread. Add a bit of spice with the yoghurt sauce.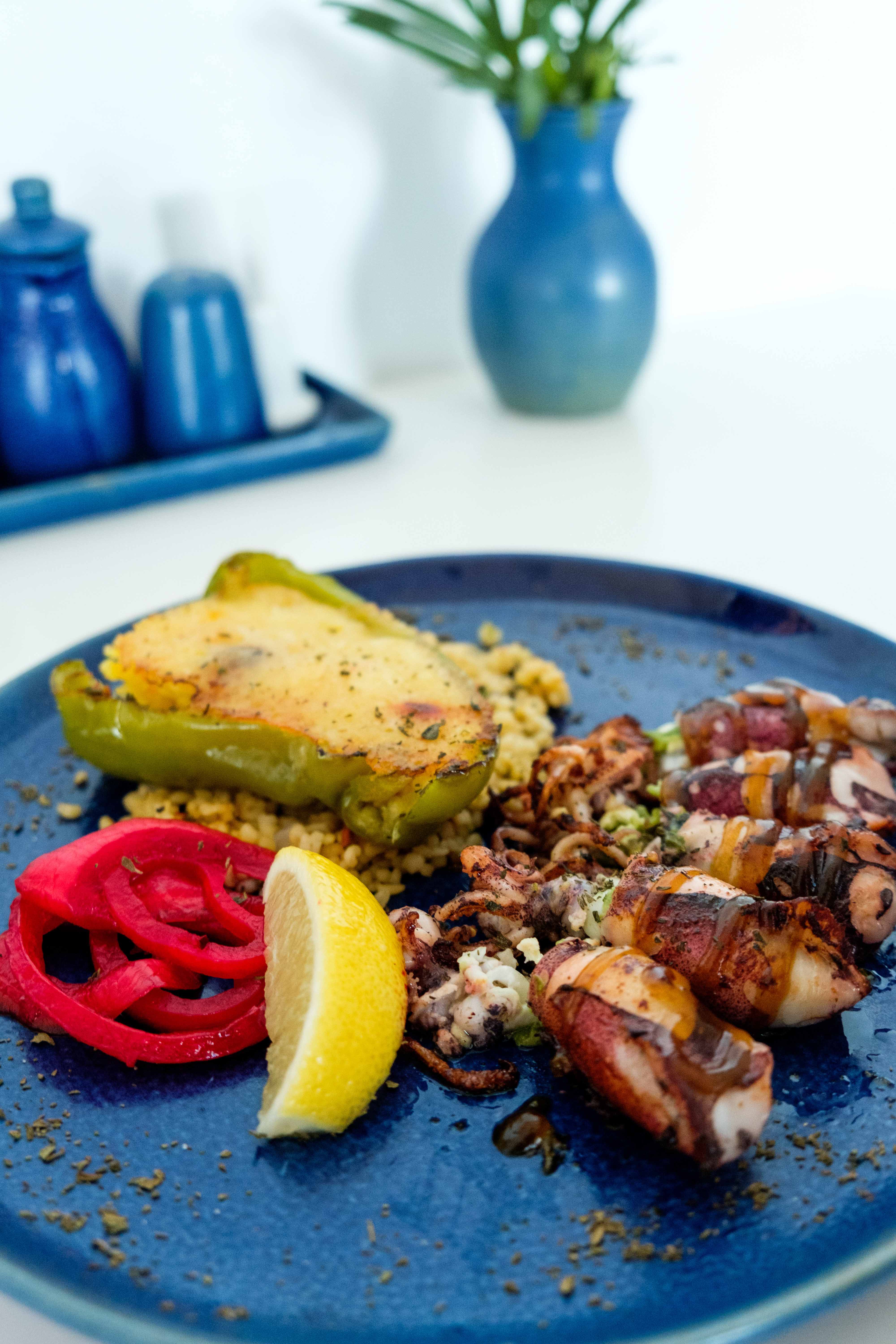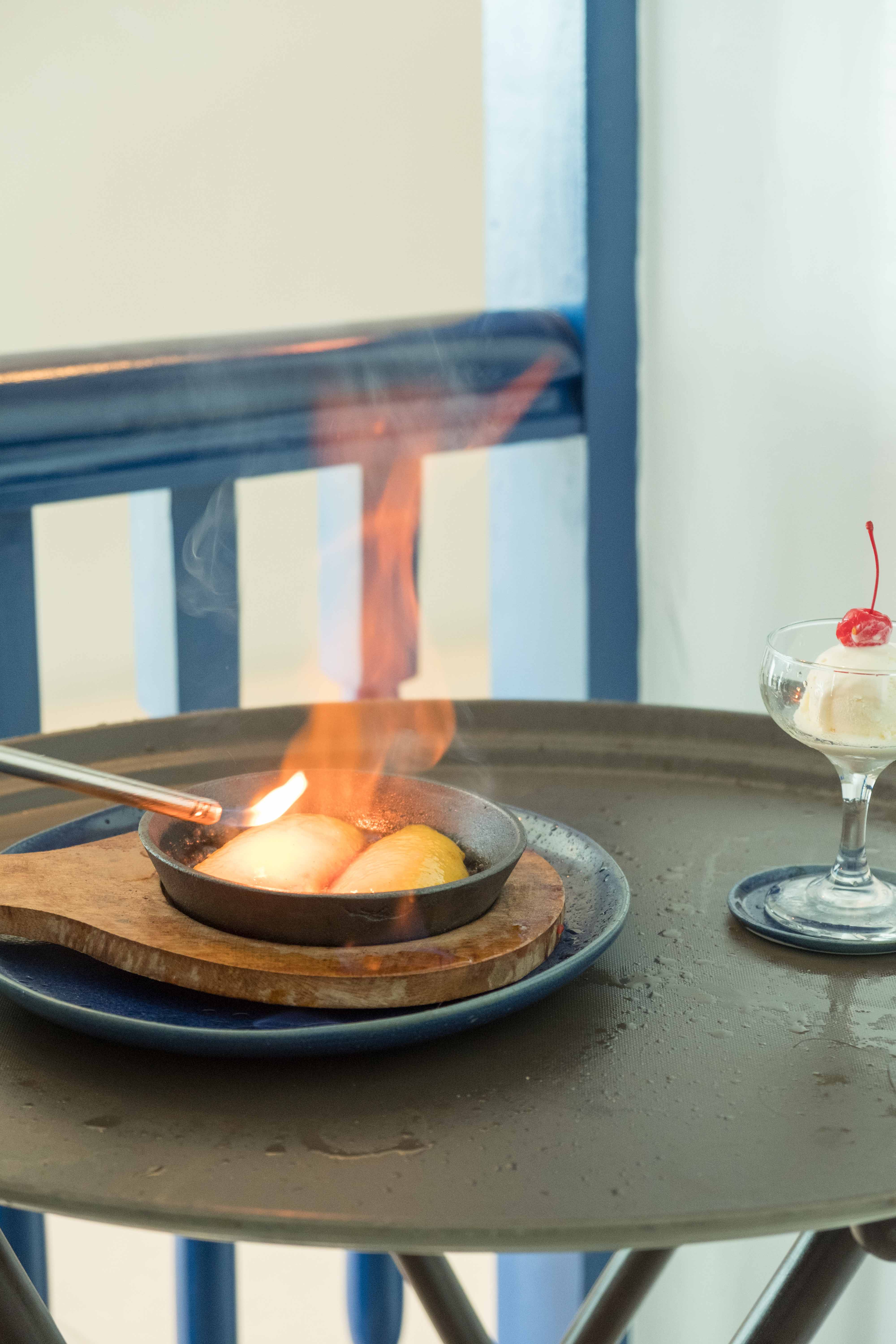 End your gastronomic Greek cruise on a sweet note. Mykonos puts their own spin to classic desserts: Each spoonful of their chocolate mousse lingers in the mouth with its richness and thick texture, while the baklava comes in a bigger serving than usual, but has all the sweetness and texture it is known for.
For a dessert that really makes an impact, try their flaming mango. Two slices of sweet, ripe mango are doused in rum and, as the name suggests, are set on fire in a hot plate. Once the flames die down, top it with vanilla ice cream.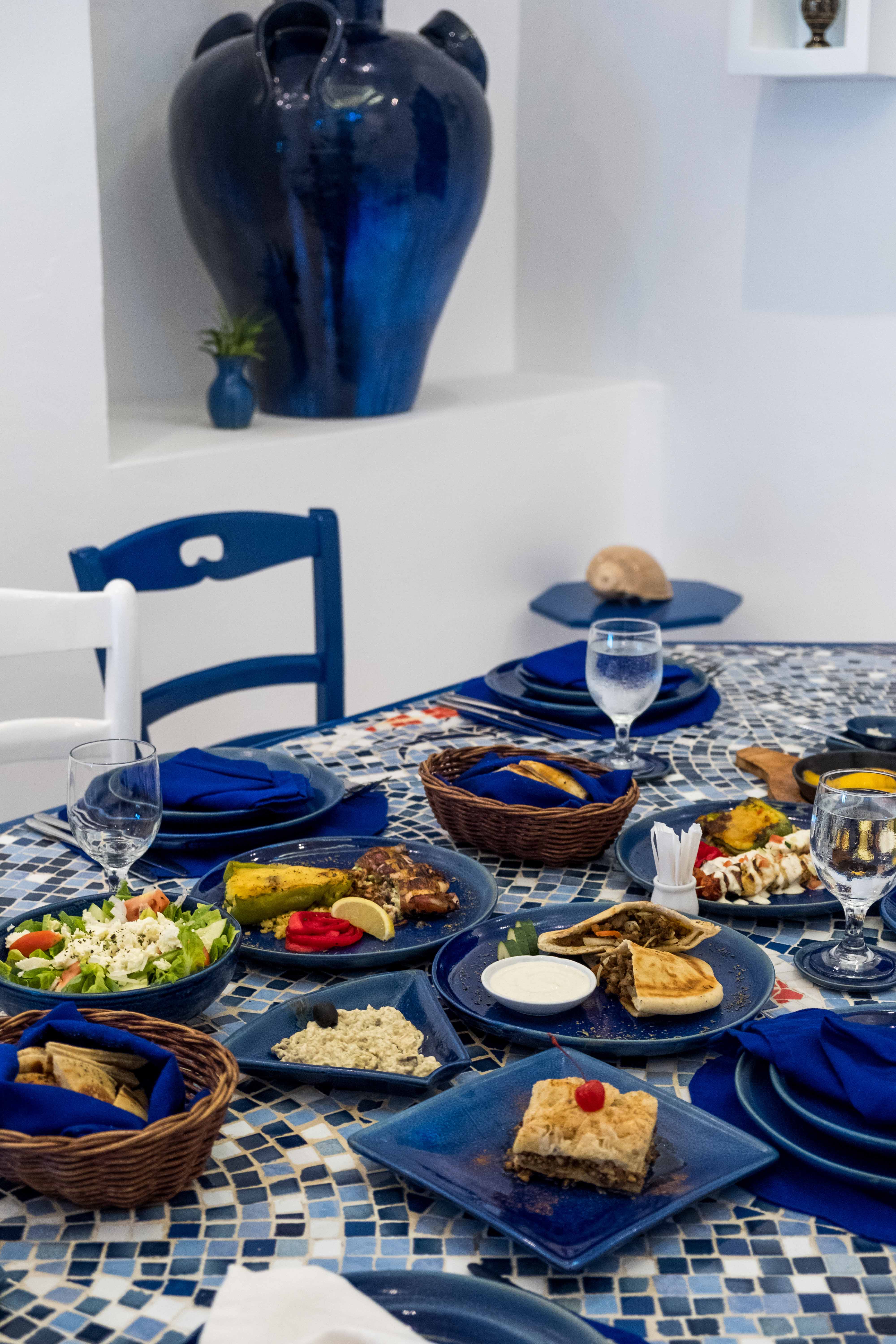 TAGS: alphaland city club balesin greece Greek mediterranean mykonos nolisoliph thanassis taverna
WHY GO?
Much attention is paid to each dish, even the most basic ones. Their pita bread, for example, is good enough on its own even without the addition of dips. The flaming mango is a scene-stealing dessert.
MENU