Poke bowls (to be clear, it's pronounced "POH-keh") may seem like just another food trend, but it's actually a way of life in the state of Hawaii. This quintessential Hawaiian staple has been around for centuries so there's no doubt that the locals consider poke a huge part of their culture.
Here in Manila, Poke Poke has been around for quite some time now. They're known for incorporating a Filipino touch (a.k.a. rice) to poke bowls. They seem to have mastered the art of assembling various ingredients that evoke a medley of flavors in a healthy and aesthetically enticing way. Chef Kel Zaguirre is the artisan behind these bowls.
Chef Johan Gonzales, one of the owners of Poke Poke, boasts what he thinks contributes to the success of their business: their utilization of exquisite ingredients. "We're not the first restaurant that offers poke bowls, but I think the pioneer just closed. Our bowls are priced higher than others because we have high-end ingredients that promise bursting flavors. We have tobiko, feta, truffle oil, and steak, while others don't," he says.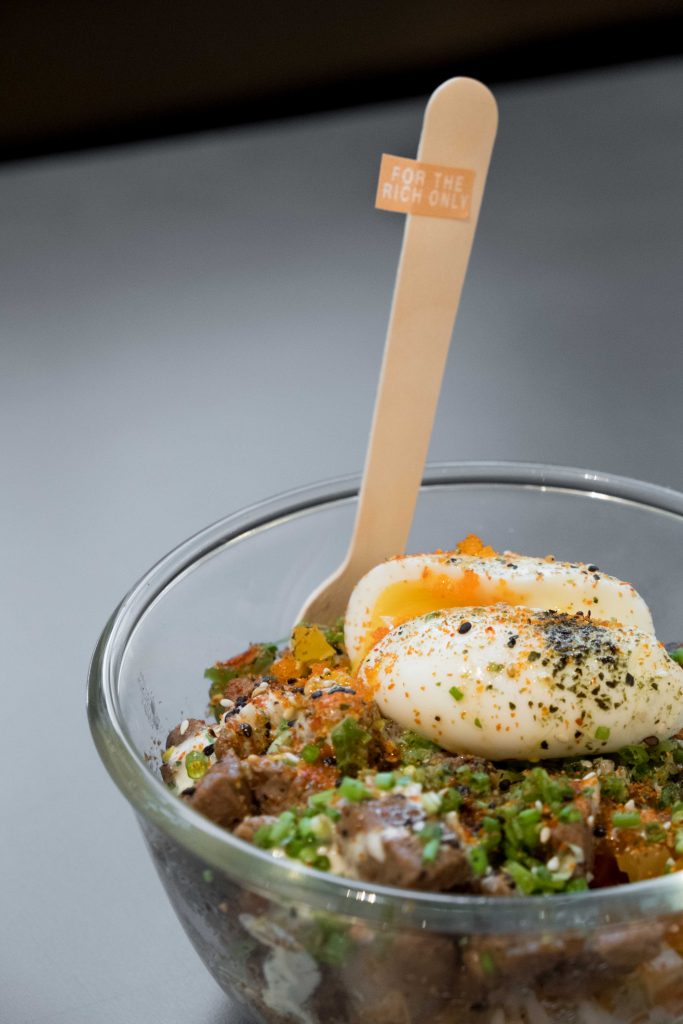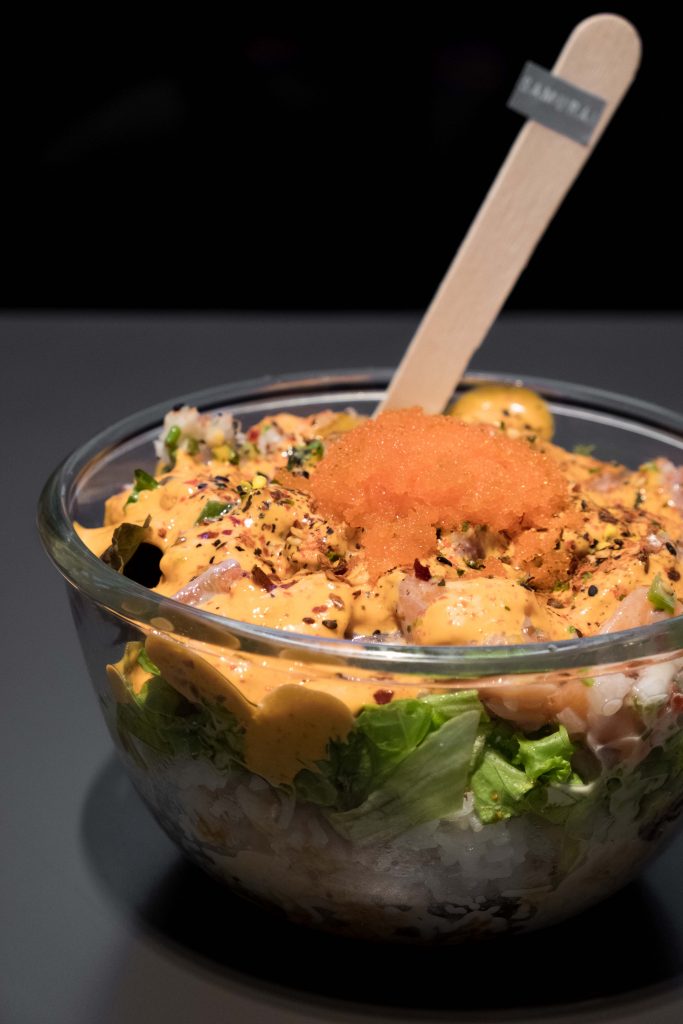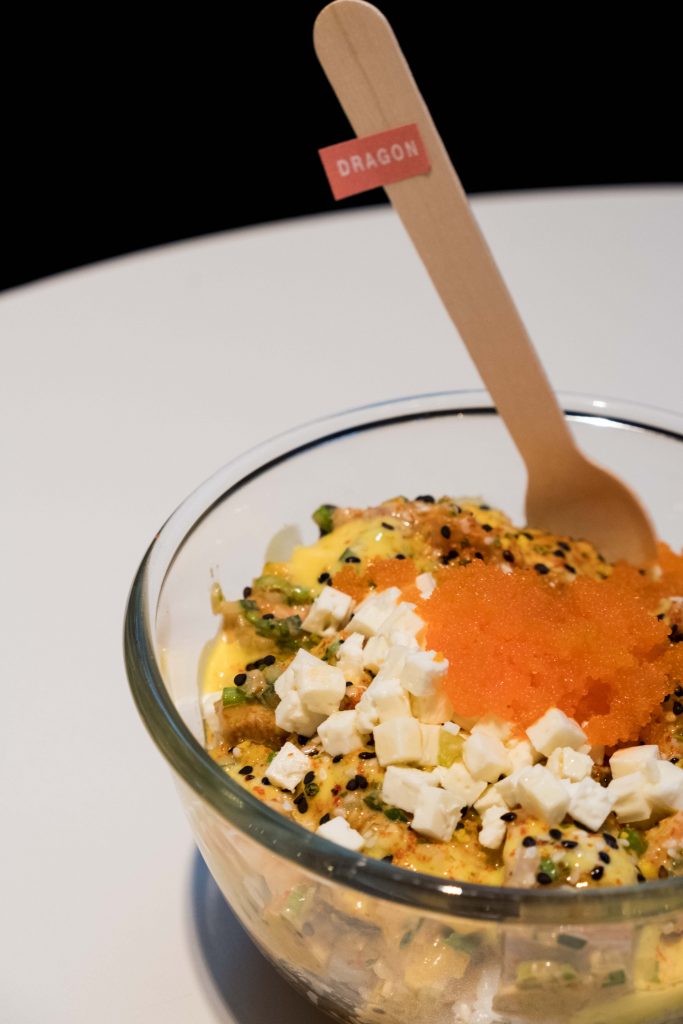 They have a decent number of flavors to choose from. However, if you have a recipe in mind, you can DIY a bowl. If you're not too sure with what you're mixing due to a wide array of toppings, dressings, and proteins, you can get a little help from the crew.
As a treat to Poke Poke's regulars, they're adding not one, but four fresh items on their menu: the Spam Musubi and the Sexy Bowls.
The Spam Musubi is a twist on another Hawaiian classic inspired by sushi. A nice, thick cut of Spam is placed above a block of soft rice, then wrapped with a strip of nori. The Spam Musubi is fit for anyone who's always on the go or if you just want an easy yet filling snack.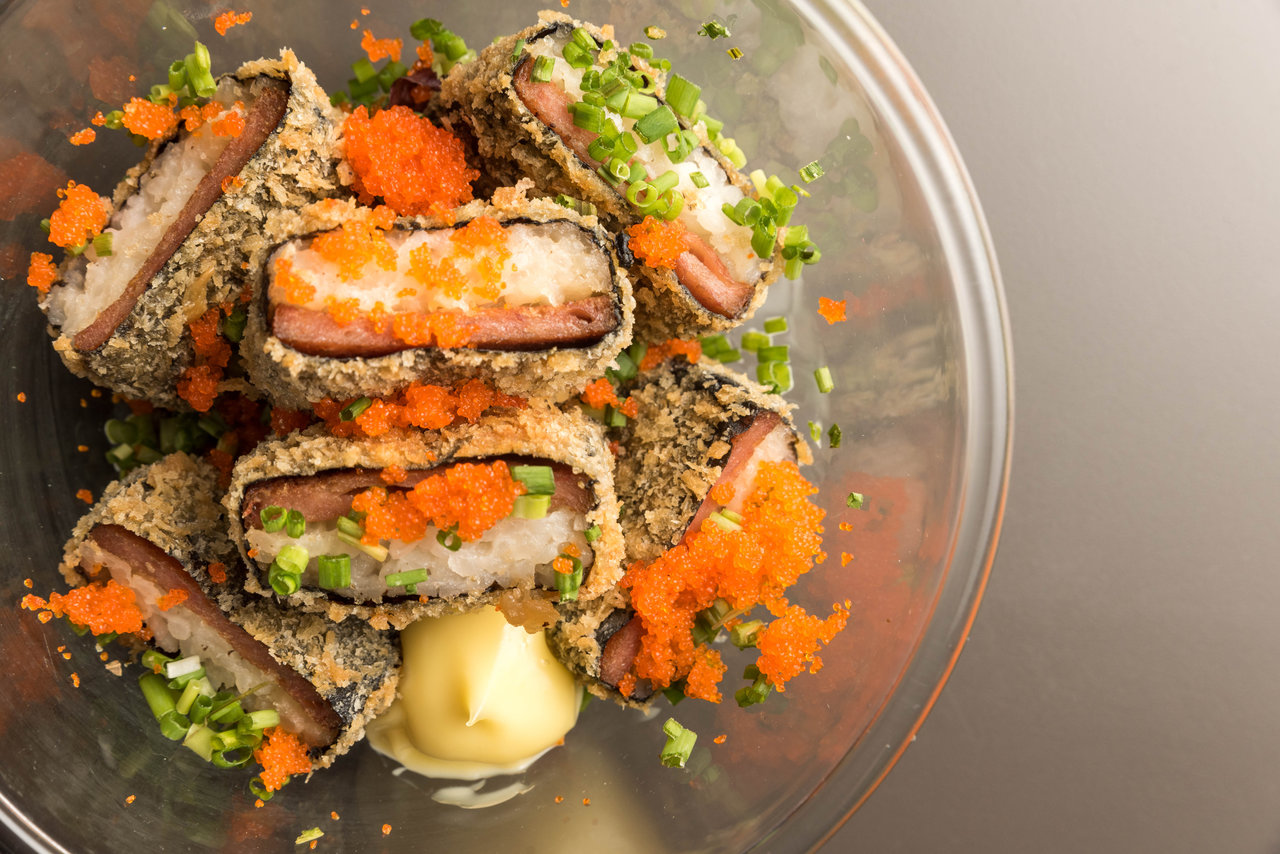 The Sexy Bowls on the other hand call for a more health conscious crowd, particularly those who are looking for a guilt-free and hearty meal before or after a workout. The first is the Fat Flush Sexy Bowl which includes a pan-seared salmon served on a bed of mixed greens, topped with ripe mango, cucumber, pickled ginger, and seaweed. Next is the Endurance Sexy Bowl, served with fresh tuna, pickled ginger, bell peppers, fried garlic, and cucumber, all on a bed of mixed greens then topped with sesame oil and a special dressing. Lastly, the Metabolic Charger Sexy Bowl is served with tuna and fresh cuts of pomelo on a bed of mixed greens, topped with bell peppers, sesame seeds, salt and pepper, and a special dressing.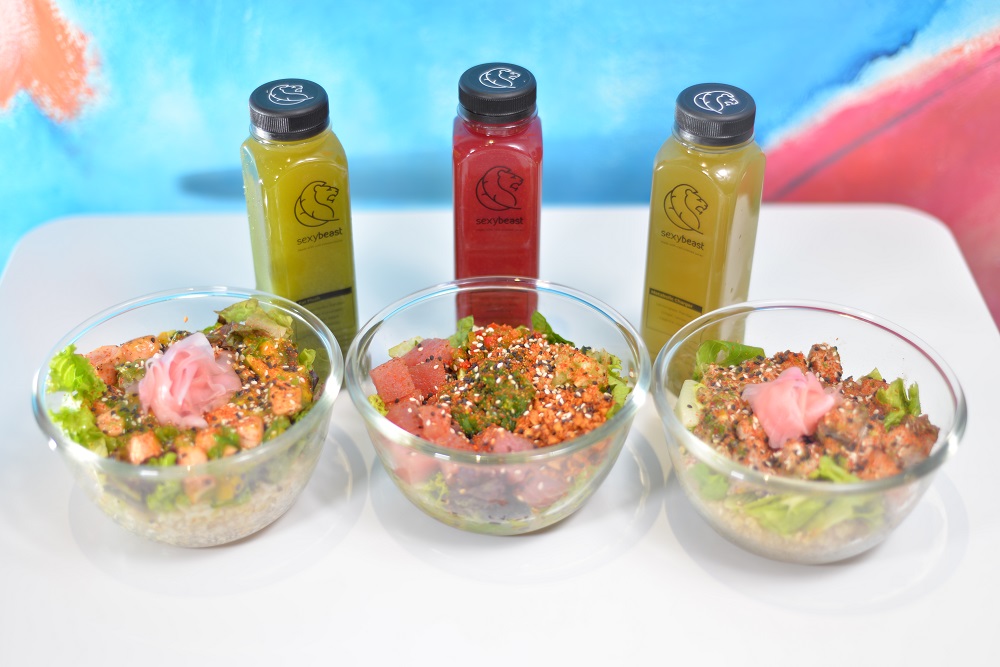 All of the Sexy Bowls are paired with a bottle of Sexy Beast cold-pressed juice.
Writer: YAZHMIN MALAJITO AND BEA LLAGAS
PHOTOGRAPHY NEIL PATRICK VALERO