Your favorite neighborhood in QC will soon have a cinema
Cinema Centenario is a movie theater committed to showing Filipino films only
Jul 15, 2017
Maginhawa street in Quezon City is famous for its booming food scene. Recently, the popular food district has seen the rise of specialty stores like adult toy shop Ilya and haberdashery JE&Co. Soon, the neighborhood will welcome its first cinema.
Cinema Centenario is a movie theater committed to showing Filipino films only. Aptly named Cinema Centenario, the cinema house is the founders' small contribution to Philippine Cinema's centennial celebration.
On a Facebook post, filmmaker and Cinema Centenario co-founder Hector Barretto Calma wrote that Cinema Centenario will also serve as venue for filmmaking workshops and lectures.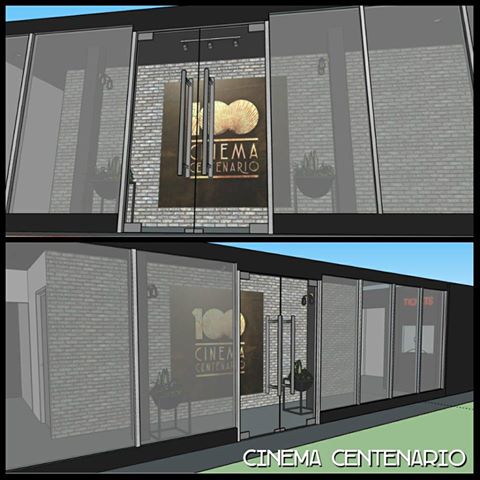 "We are also committed to become an inclusive space for everybody who loves and in love with the arts: the experts, the novices, the fans, and the critics. Cinema Centenario is a place to socialize and interact, create connections, and to appreciate cinema with friends, family and colleagues," he wrote.
According to Calma, cinemas in Taiwan inspired him to build an alternative cinema house in Quezon City. "We at Centenario are really aiming for a full cinema experience kapag nanood na ang public dito," he says. Cinema Centenario intends to provide an intimate viewing space with a seating capacity of around 50 to 60 only.
Cinema Centenario will hopefully open soon. While an exact date is not yet available, this is absolutely exciting to those who live in the north.
Header photo courtesy of Cinema Centenario
Read more:
There will be a new cinematheque in Quezon City
Why do local films flop?
What to expect at this year's Cinemalaya Film Festival
TAGS: cinema Cinema Centenario maginhawa movies nolisoliph