Jul 17, 2017
Meet the potter making planters with faces and boobs
She calls herself "the pot dealer"
"Want some pot?" a friend asked me over dinner.
Me, squinting: "Now? This is a family place!"
Turns out my friend was talking about Tanya Hong's pottery project, a charming line of pots marked with faces and breasts. The faces (often expressive, sometimes mustachioed) and breasts (pendulous, slightly saggy) are memorable, imbued with compelling attributes.
Hong is clearly amused by her subject matter. One image on her Instagram, featuring two mustached mugs, is captioned: "Hi! Kamustache? Wahaha"
You were clearly inspired by Group Partner's Isaac Nichols. How did your work evolve from your inspiration?
Yes, I was inspired by Group Partner, among other talented ceramicists on IG. But I want my stuff to make people go, "What a stupid looking face! I love it!"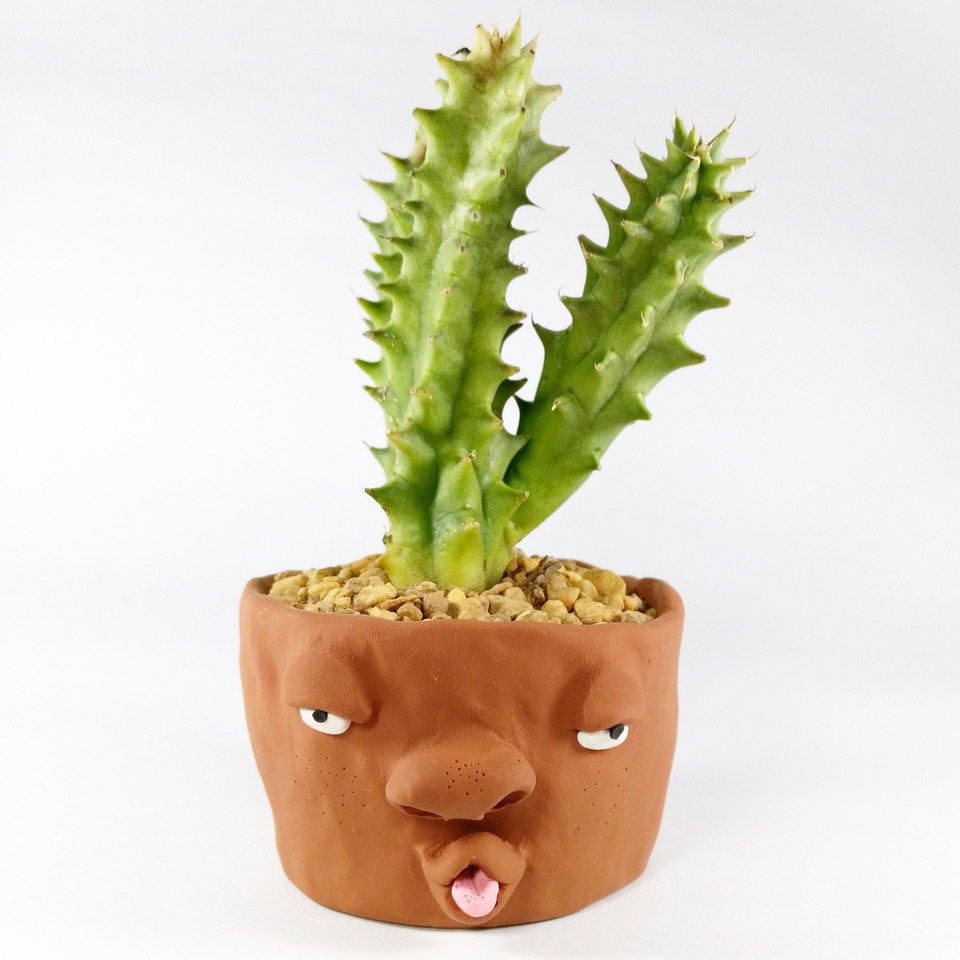 How do you craft these characters? Are they inspired by people you know or are they purely from your imagination?
They are from my imagination. Sometimes I look at photos of random people and try to translate the expressions onto my work. But mostly I make them up as I go.
When you create, do you have a face—or boobs—in mind?
For the faces, no. For the boobs, it's much more personal. I'm pretty flat-chested, so I try to create my ideal pair of breasts—a little saggy with a lot of cup. Hehe.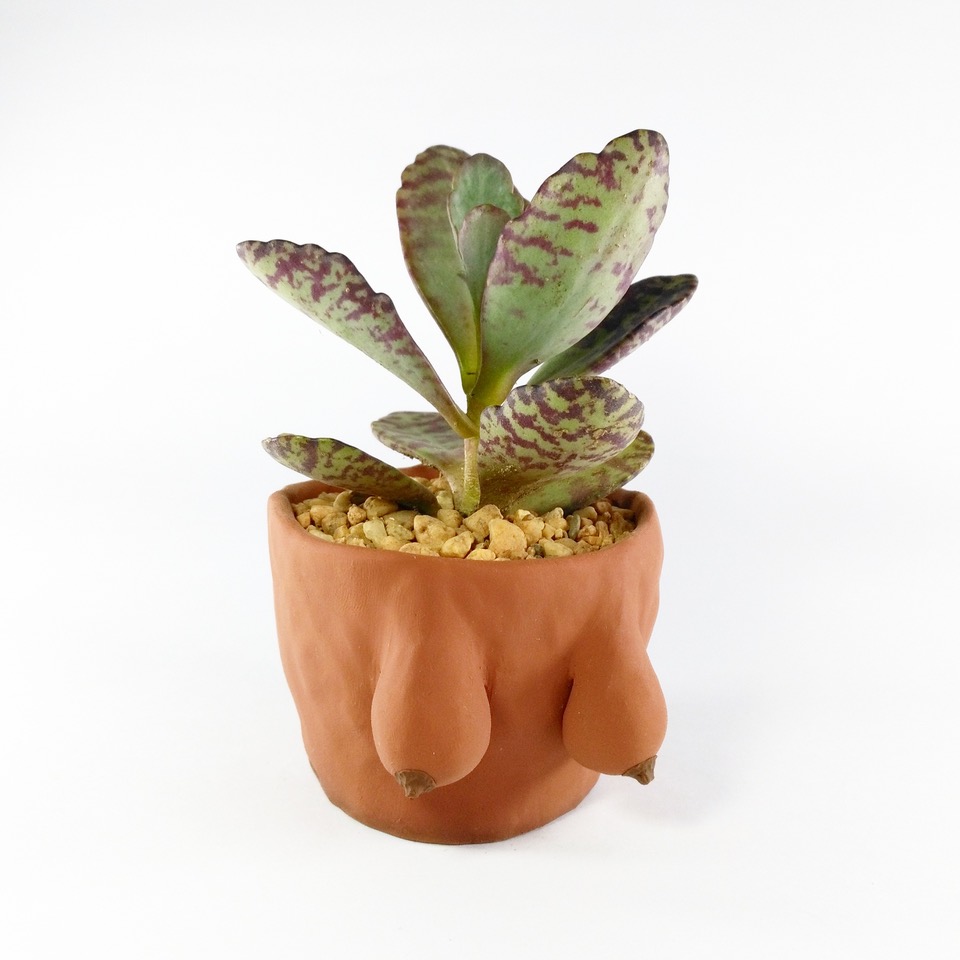 What kind of clay do you work with?
I use polymer clay. Some people might think it's not "real" pottery because it's made of polymer clay, but it's what I'm comfortable with. Plus I don't have the space nor the budget for a kiln anyway.
Take us through your process.
I start with blank vessels. I make a bunch of them in one go. Then I sculpt the nose, lips, and eyes. Finally, I smooth out my fingerprints and then stick them all in the oven to cure. That's it.
What is your product range?
I just offer pot heads and boob planters right now, with plant babies.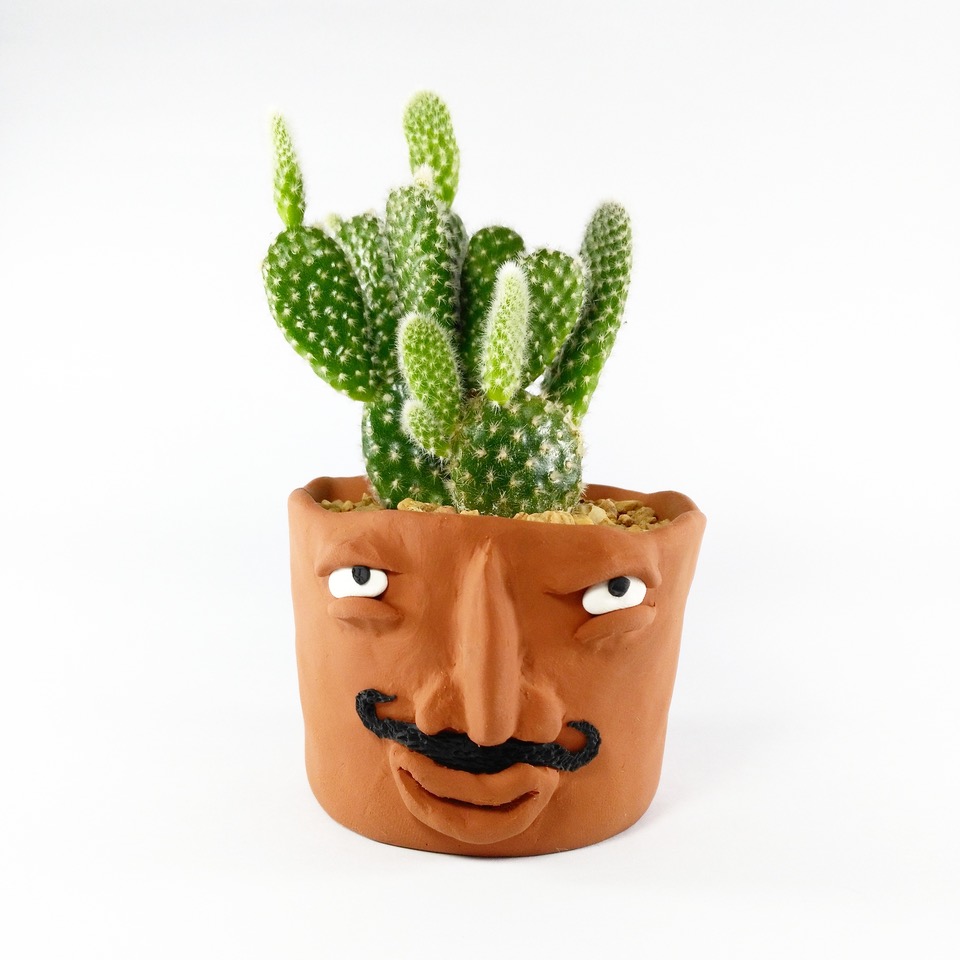 What's your price range? How to order?
Prices start at P400. Sometimes people ask for bigger pots, they cost around twice as much. I take orders through my IG account.
Are you trained in pottery?
I joined a pottery workshop a few years back. I'd like to have formal training, though. Maybe when they start offering it in UP. Which is where I graduated with a degree in Visual Communication.
Is this a side gig? If so, what's your day job/main hustle?
It's actually just a hobby. I have small businesses in QC and Baler. I have a weekly comic strip in the Manila Bulletin, too.
TAGS: clay nolisoliph planter Plants pot pottery Tanya Hong