"Padagdag ng P50," "Miss ang layo naman," and other taxi horrors
These stories explain why commuters cry #WeWantUberGrab
Jul 18, 2017
I think the point has long been made and most will agree with me on this one: Whether you take a bus or a jeepney, the train or a taxi, using public transportation in Metro Manila tends to be a big pain.
From hellish traffic to long lines and nasty drivers (not to mention smoke belching and a general disregard for road rules and etiquette), there's a lot to put up with.
Enter ride-sharing companies Uber and Grab, which offered not only a welcome respite from outside grime and crazy weather while on the go—they became known for good service, too.
But a few days ago, the Land Transportation Franchising and Regulatory Board (LTFRB) dropped a bomb on us, saying that the office will apprehend Uber and Grab drivers who operate "as public conveyances without franchises" beginning July 26.
To be fair, according to a report by the Philippine Daily Inquirer, representatives of Grab and Uber did admit to listing down thousands of accredited drivers in their database even if they did not have franchises to operate from the LTFRB. This prodded LTFRB to give the companies until the end of the month to update their list of accredited drivers.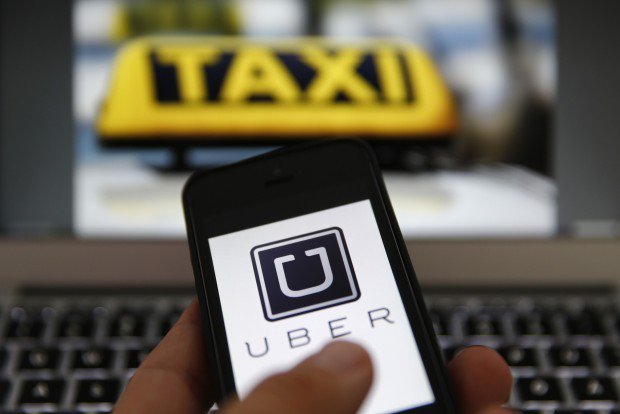 What we do know now is that out of 56,000 drivers listed in the Grab and Uber database, only 3,700 actually have the papers to operate. This means that starting July 26, it's going to be a lot harder to book a vehicle using Uber or Grab. Think 3,700 drivers servicing Metro Manila.
House Committee on Metro Manila Development chairman Winston Castelo, on the other hand, has asked LTFRB to explain the backlog of permits for Uber and Grab. The office may be right in implementing rules and regulations, but has LTFRB been processing permits efficiently?
As you may have noticed, Grab and Uber loyalists have been turning to social media to air their grievances. This resulted in a massive outpouring of public transportation woes and even an exchange of cab horror stories. Yesterday, the hashtag #WeWantUberGrab was among the trending topics on social media.
Don't get me wrong. I've had my fair share of decent cab rides too, but some were just outrageously unpleasant.
Here are a few taxi horror stories that you might have missed (or rather, the situations you might have to brace yourselves for in case cab drivers reign the streets once more):
Overcharging despite having fare meters
We've all been here before: The taxi driver willingly takes you to your destination, but on one condition—an additional fee. P50 or a couple of hundreds, maybe?
Ali Disini shares her story on Facebook. She initially decided to take a cab home, only to find out that the driver was charging her P500 for a 15-minute ride. After scolding the taxi driver, Disini booked an Uber. "FYI, my fare from Uber was about Php110, got home in 13 minutes."

Disini isn't the only one with a similar experience. TV host and motoring journalist James Deakin comforted netizen Alvin Ng on social media after learning that a cab driver charged Ng's guest P3,500 to get from NAIA terminal 2 to Makati.

Turning passengers away and blaming their destination. Or traffic.
It's common to see passengers telling taxi drivers where they're headed and upon hearing the destination, the driver simply shakes his head and hurries away in search of his next victim. Others will offer you an explanation. They will tell you that that the place is too far or is simply out of the way. Or they'll place the blame on heavy traffic. Take Zyra Natalie Mangsat, for example. She documented being rejected by more than five cab drivers and posted the evidence on Facebook.

Concerned Facebook user Monalisa Chuang also responded to a post by Deakin by sharing her own experience. After telling a taxi driver where to go, he mumbles that the destination is a bit far. But Chuang stood her ground and gave the driver a taste of his own medicine.

Other friends also sent in one-liner taxi horror stories:
"The driver reeked of alcohol and couldn't drive straight."
"His eyes were off the road and on his phone the entire time."
"Kuya was watching an adult film on his phone then proceeded to pee in a plastic bottle."
"One driver hit on me and asked if I was married."
And that's just the tip of the iceberg.
TAGS: driver Grab LTFRB manila Metro Manila public transportation taxi taxi driver Uber