FYI: You can still hail a Grab or Uber
Well, until LTFRB finally decides on the companies' appeals
Jul 20, 2017
Yes, there's so much ruckus on the social media about the Land Transportation Franchising and Regulatory Board (LTFRB), Uber, Grab, and country's public transportation in general, but fret not. Your well-loved ride-hailing companies are still here.
Well, they are until the LTFRB finalizes their decision for Grab and Uber's appeal. The July 26 deadline, P120,000 fine, and potential three-month detainment may still be moved.
The ride-sharing apps have already paid P5 million each for the fine LTFRB had imposed on them. The regulating body said the two violated the terms of their accreditation, allowing undocumented drivers (those who have expired permit or none at all) to operate and for adding new units in spite of the moratorium.
Grab files motion for reconsideration before LTFRB. MR will allow them to operate 'colorum' for the meantime. Grab also paid P5-M fine pic.twitter.com/NiM48lzqam

— Jacque Manabat (@jacquemanabat) July 20, 2017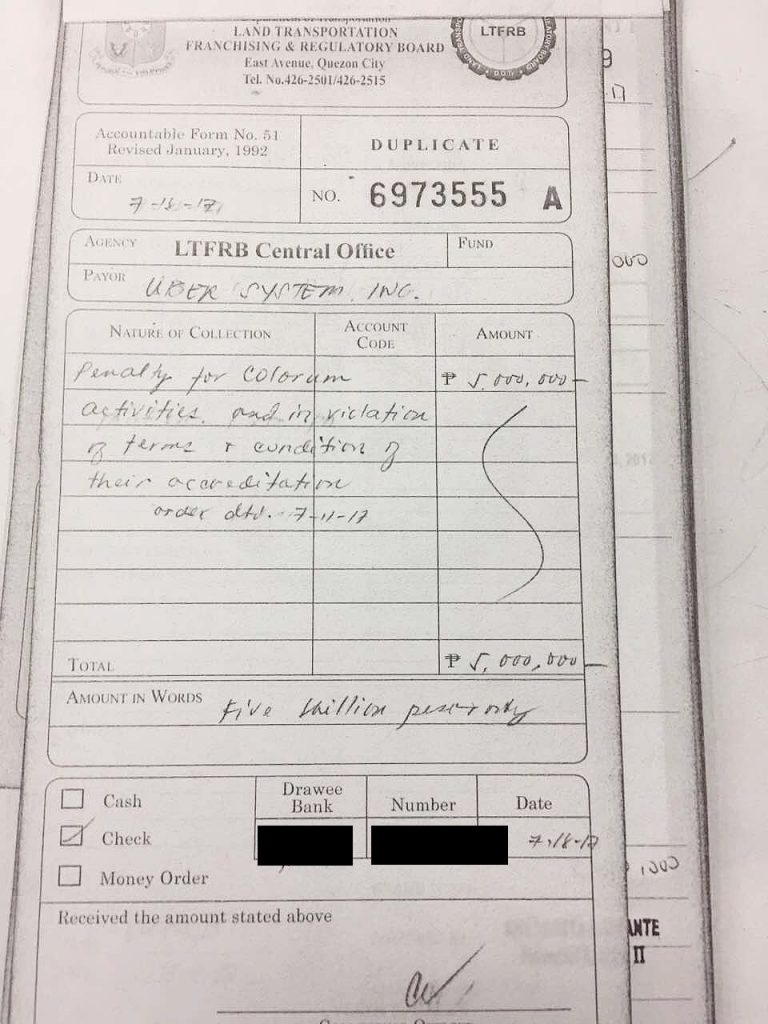 The two companies have also filed motions for reconsideration for the service ban. These appeals would allow "colorum" drivers to swipe through the app, pick up passengers, and drive around for the meantime.
Earlier, the LTFRB warned the companies that it would apprehend colorum drivers starting July 26. Since then, the LTFRB faced backlash from commuters, especially when they mentioned that the existing modes of public transport are safer.
People on social media posted their experiences with regular metered taxis and bus to prove otherwise.
Grab and Uber have also issued statements for their patrons. Read here:
Header image courtesy of Unsplash.com
Read more:
Grab and Uber, can we live without them?
"Padagdag ng P50," "Miss ang layo naman," and other taxi horrors
NY commuters are suffering the 'summer of hell'
TAGS: Grab LTFRB mobile app nolisoliph ride-sharing service app tnc transport network companies Uber