Nestled beside the Mazda showroom along Chino Roces Avenue extension, Kazunori is an unassuming Japanese restaurant that no one would notice at first look and definitely wouldn't foresee the surprises it houses inside.
In front, it sports the facade of a casual cafe, devoid of any flashy colors, and instead, a display of gray and brown with hints of olive green, brightened by the natural light outside. But the more you enter, the space dims until you reach the actual restaurant which serves traditional Japanese fare. Sandwiched in between both the cafe and the restaurant is an exquisite sushi bar, an omakase.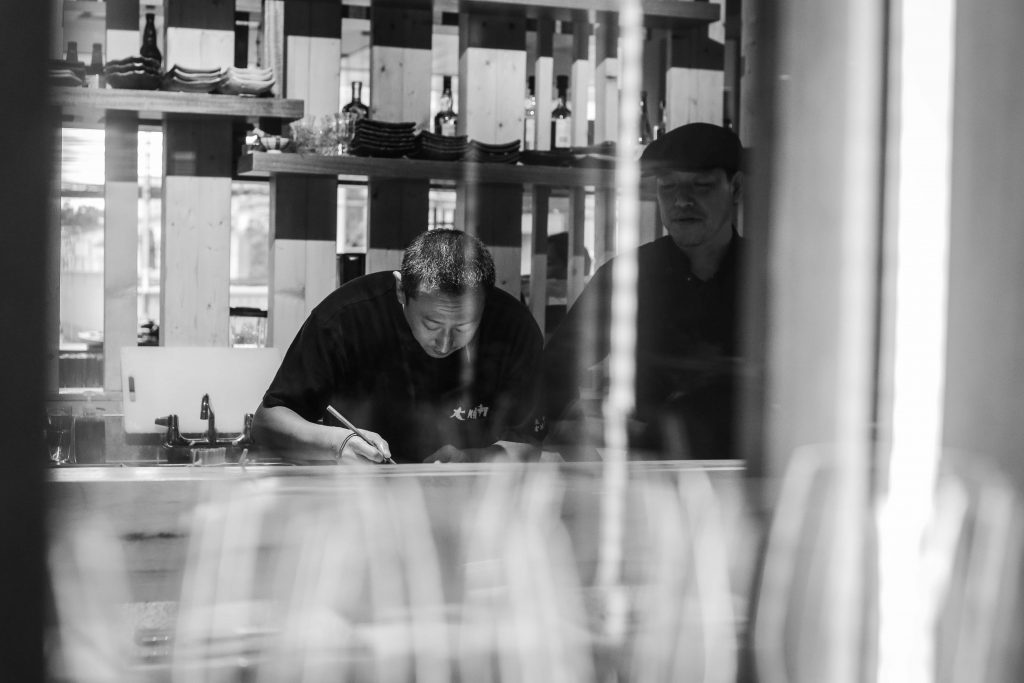 Owner Ryan Cruz of famed Ramen Yushoken and Mendokoro Ramenba isn't really worried that their place is relatively difficult to spot, at least for now. "If you look at our other restaurants, we never put them in malls. We like to be in a sort of out of the way places," he says. He also sees gentrification in the area as it now has Txanton, The Mess Hall, and Terry's Bistro, that's why he finally chose this among others.
Customers have also been supportive of his and partner Elbert Cuenca's new venture. "I'm overwhelmed with the support the people have given us, and I think it's a testament on how they recognize the quality we are giving them." He doesn't know how Kazunori's been attracting customers, but word-of-mouth is the most sensible guess. The restaurant still doesn't have social media accounts because Cruz wants to observe how their patrons would grow organically. That's what he did with his older restaurants, too.
Kazunori opened last June 1 and until now, they're still on soft opening so their menu isn't final yet. According to Cruz, "The menu right now is just a sneak peak of what eventually its going to be. We only put the items on the menu which we believe represents what the restaurant will eventually be. We wanted to do a little of everything and we make sure that we have to do it well in terms of taste, presentation and of course the overall experience." It's not impossible that the items on the current list would double.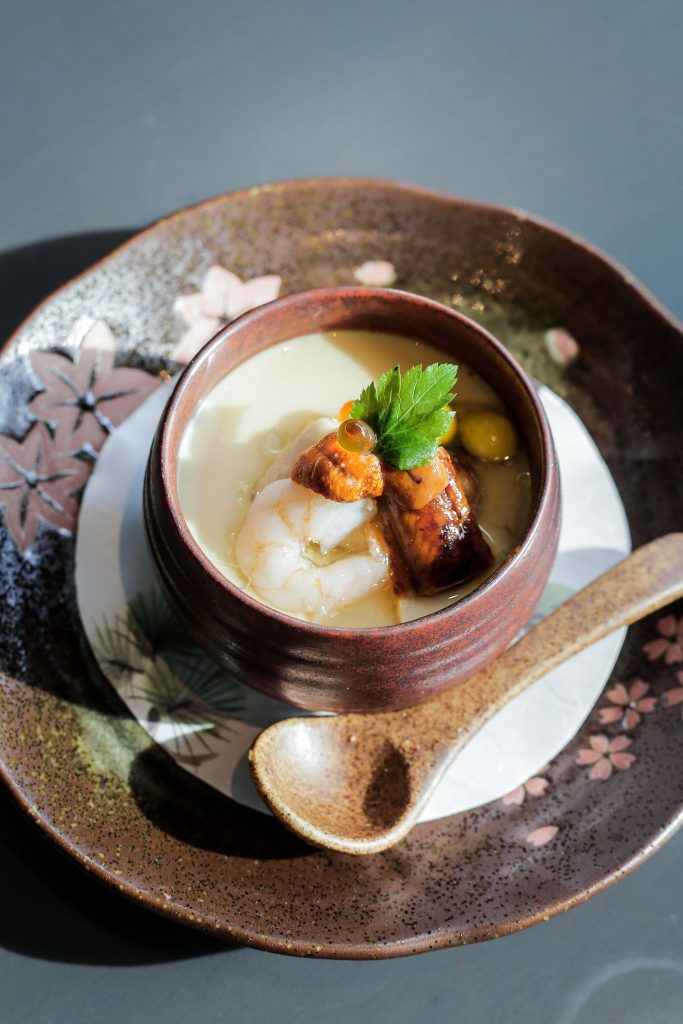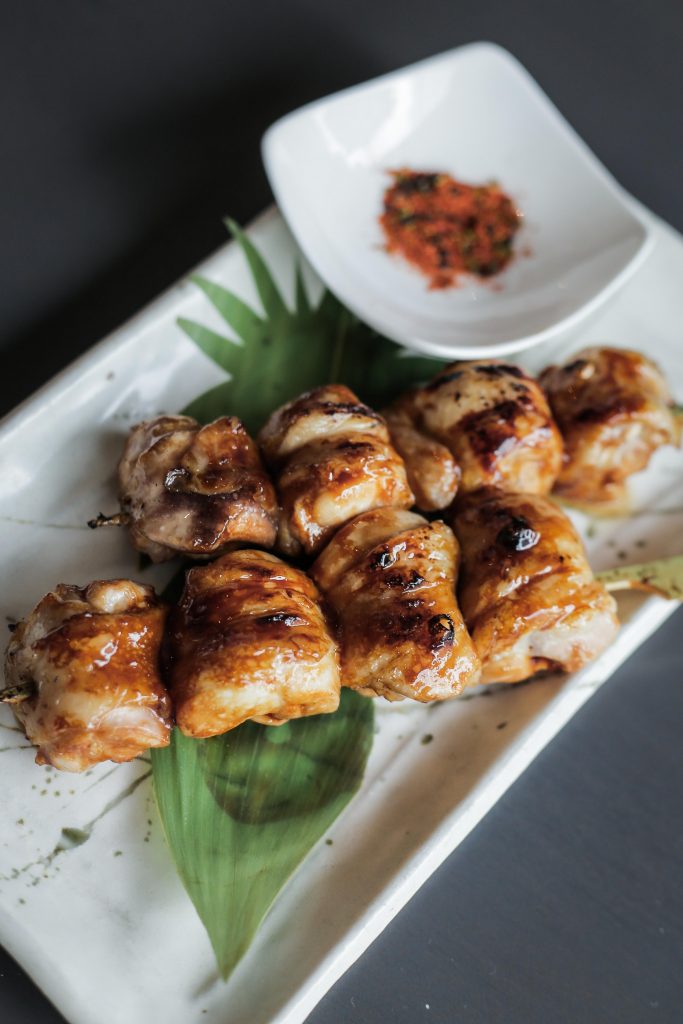 To set your palate, they have chawan mushi premium, an egg custard with freshwater eel, sea urchin, fried prawn, and ginkgo seeds, ultimately topped with salmon roe. Scoop into its softness and find a blanket of chicken before reaching the bottom of the small bowl. For more savory flavors, try tori momo, a yakitori glazed with tare. It is served with Japanese spice shichimi.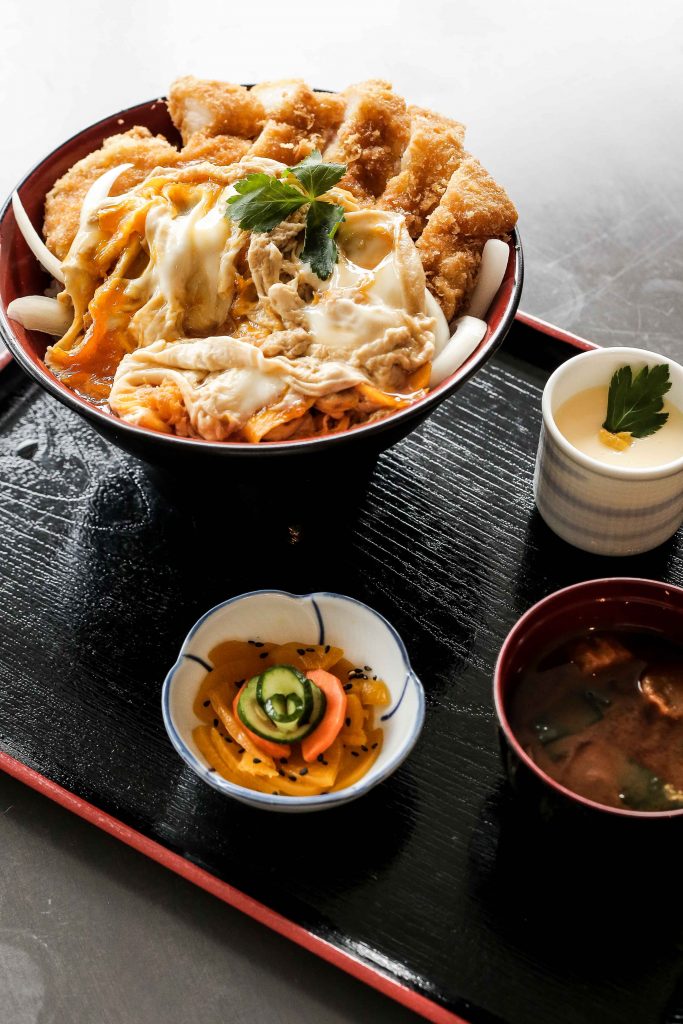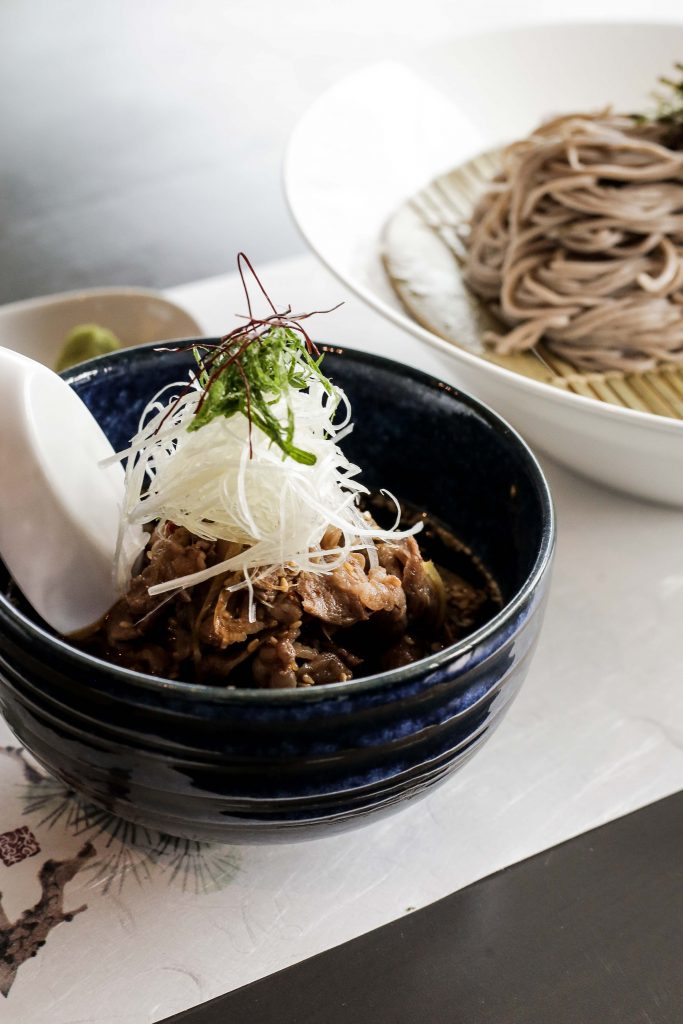 For your rice fix, their katsudon has generous cuts of pork tenderloin which was simmered in tendashi sauce. It is served with pickled radish and cucumber, helpful to eliminate over satiated taste in your mouth if you're feeling some, red miso soup, and a bento-style portion of chawan mushi.
As Cruz is already known for establishing amazing noodles in the metro together with Aoyama-san, the shokunin or master artisan responsible for almost the entire menu of Yushoken, it's no surprise that Kazunori's karai niku soba is also outstanding. Like what he said, the spicy broth is the star which has yakiniku beef strips, perfect for dipping of their handmade noodles.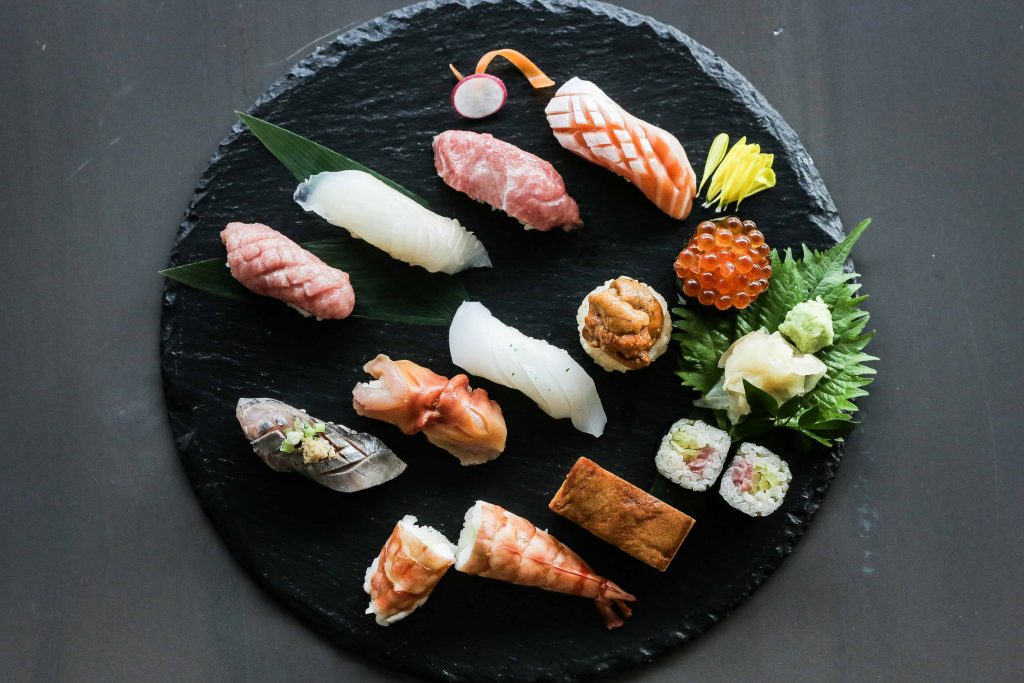 Cruz boasts the top-notch quality of their ingredients especially seafood. He is meticulous when it comes to the procurement process, way beyond the act of flying in ingredients to the country from Japan. He wants those that underwent the art of catching, storing, and killing fish carefully and properly. This is why their nigiri sushi platter is an absolute treat.
Cruz is starting to notice positive changes in every aspect of the restaurant and it won't be long until Kazunori officially opens. It's not easy conceptualizing, executing, and maintaining a three-in-one concept, but fundamentally, Cruz just wants to elevate our knowledge and taste on Japanese cuisine.
Read more:
The most important element of Japanese cooking isn't actually cooking
Fukudaya spins traditional Japanese taste with modern techniques
Comfort food like pizza, pasta, and skewers turn Japanese at Koku