Indigenous designs by the T'Boli and Bagobo tribes shine during the Katutubo Pop-up Market
The Katutubo Pop-up Market encourages you to #CarryYourCulture
Jul 28, 2017
The Katutubo Pop-up Market isn't just another bazaar where different sellers come together and make money, no. Mons Romulo, head organizer of the pop-up, said that she was inspired by Marga Nograles of Kaayo Modern Mindanao to spearhead the event and bring local designers to participate. "I saw [Marga's] beautiful clothes, but more than that, she was supporting the tribal groups in Mindanao," she said. "I carefully chose everyone who [are here] not just for business but who want to help certain groups, too."
Husband and wife Frederick Ong and Georgina Teng are no strangers to the jewelry business. Alchemista has been around for 10 years now, and they only have plans on growing. The brand takes pride in well-crafted accessories and bags that highlight Filipino artisan craftsmanship. Teng, who is a banker-turned-designer, learned metalsmithing and enameling so she can bring her designs to life.
"When we first started, the 'local designer thing' wasn't a thing. It was [during the past three years] when they started to patronize Filipino designs," says Ong when I asked about the status of Filipinos embracing the local culture. "[Before], the mentality was always [on the] value and not the design, art, or handwork. It's always 'Is it diamond? Is it gold?' But people understand design more now."
Marga Nograles brought the exotic and intricate designs of the T'Boli tribe from Lake Sebu and the Bagobo Tagabawa tribe through Kaayo Modern Mindanao. Kaayo carries skirts, T-shirts, sweaters, and scarves handmade by indigenous tribes from Mindanao. From the beading and embroidery to the natural dyes used, each piece pays homage to the colorful culture of the south.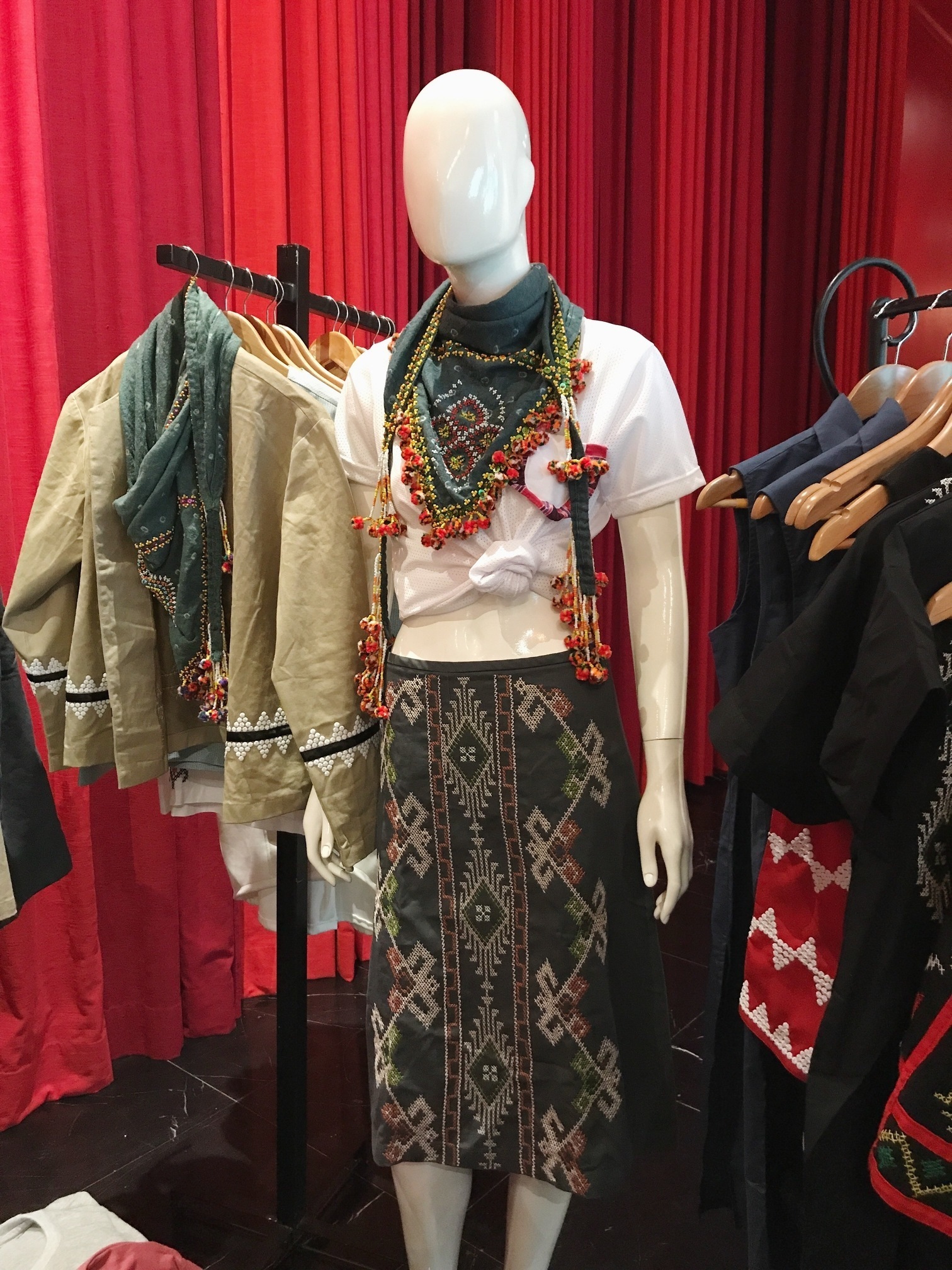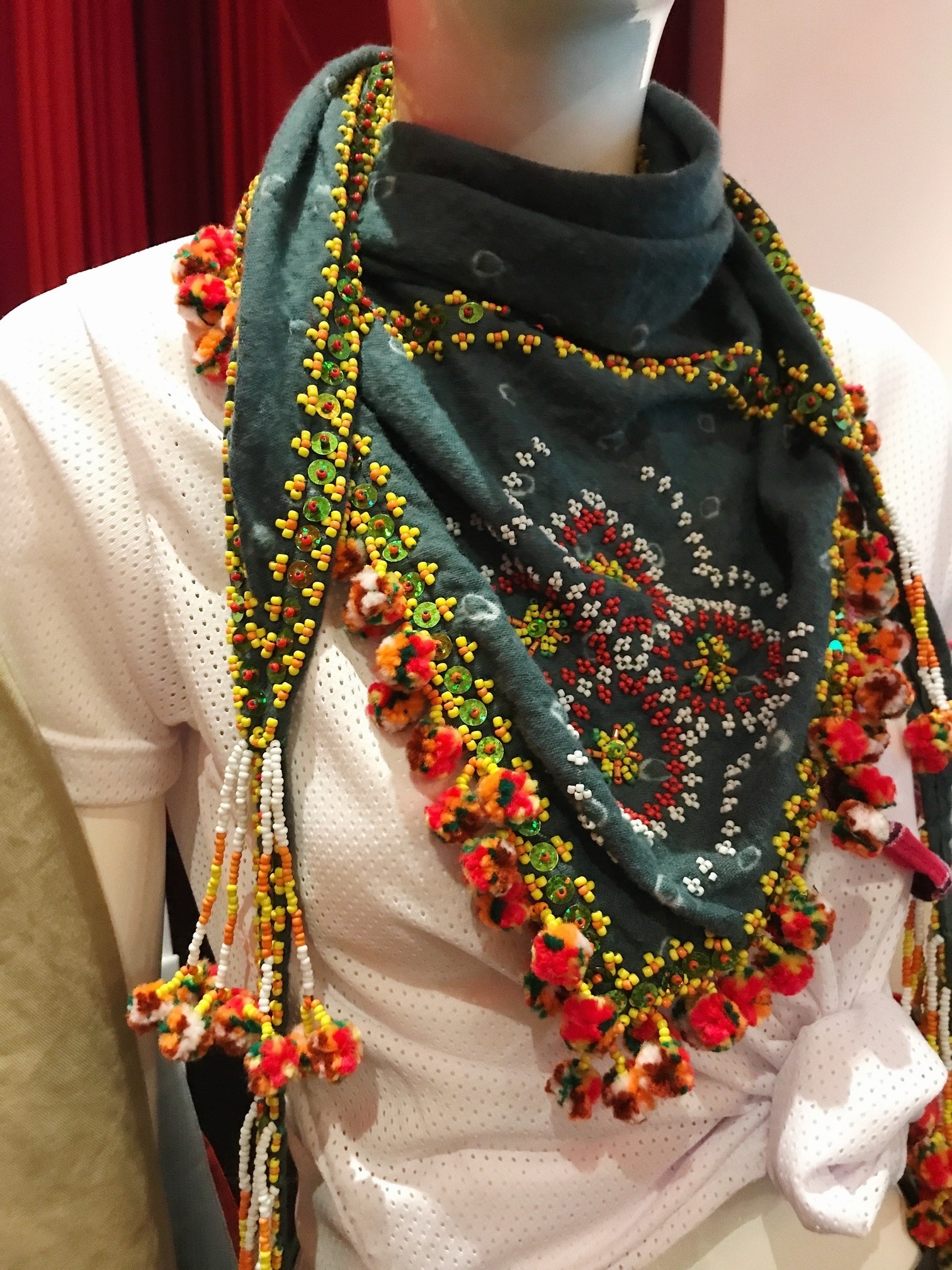 Despite our culture's massive Western influences, Romulo is confident that this is the right time for Filipino designers to step up. "It's time for all of us to support [these brands] in whatever way we can because it took a long time before we were noticed. I want to see more people carry our culture [wherever they go]. If we don't do anything now, it might be too late."
Katutubo Pop-up Market is open until Sunday, July 30 at Manila House in BGC. Other brands and designers featured in the pop-up are Ken Samudio, Danielle & Sachrijara, Violetvine, Dolldalita Dolls, Mandy dela Rama, Tim Tam Ong, and Domesticity.
TAGS: Alchemista culture Danielle & Sachrijara Dolldalita Dolls Domesticity events fashion Kaayo Katutubo Pop-up Market ken samudio Many dela Rama nolisoliph Tim Tam Ong Violetvine