This is what you get when a Japanese chef knocks on your door
The iconic kushikatsu stall in Salcedo market now has its own restaurant
info
Ikomai

Progressive Japanese, Dessert Bar, Bar

Monday to Saturday, 11:00 a.m. to 10:00 p.m.

816-4588

₱

P1,500 for two people (approx.)
When a Japanese chef knocked on a Filipino chef's door to offer a taste of his kushikatsu, a restaurant concept was born. Chef Hide from Nagoya, who spoke little to no English, was welcomed that night into the home of chef James Antolin who was surprised to find a towering Japanese man at his foyer. James had heard of this Japanese chef from common friends but hardly expected to find him in his home, ever.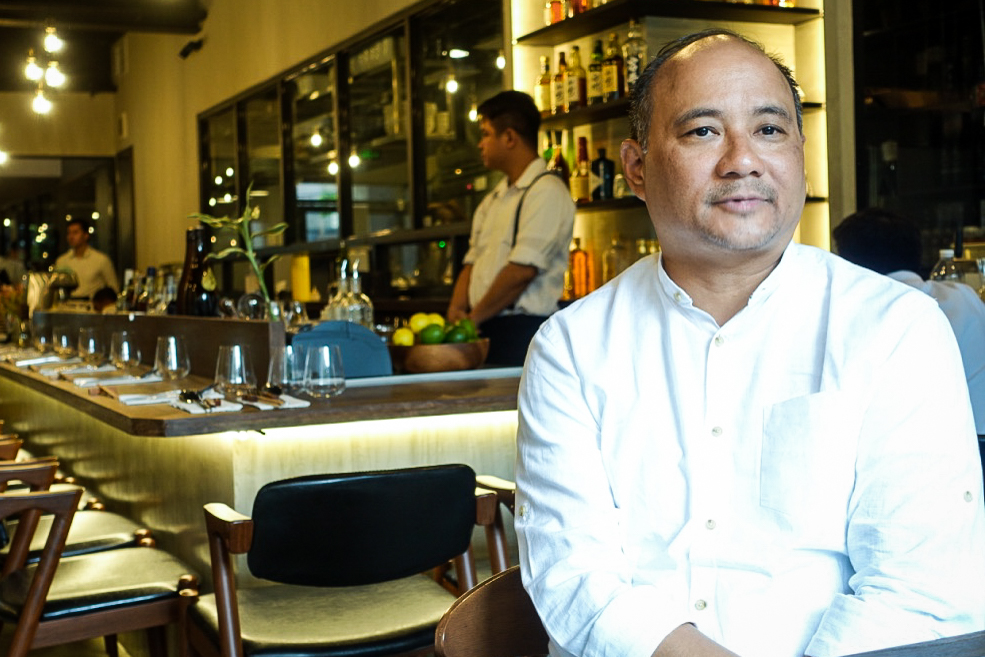 Fast forward to a couple of years later, and we find chef James Antolin recalling the story in his brand new establishment, Ikomai, a dining collaboration with Hide. Salcedo market patrons will remember this iconic stall that sold fried Japanese skewers alongside decadent cookies (which still stands every Saturday). Ikomai's latest stand alone in the same village that supported them in their beginnings is the home the partner chefs had always desired for the brand.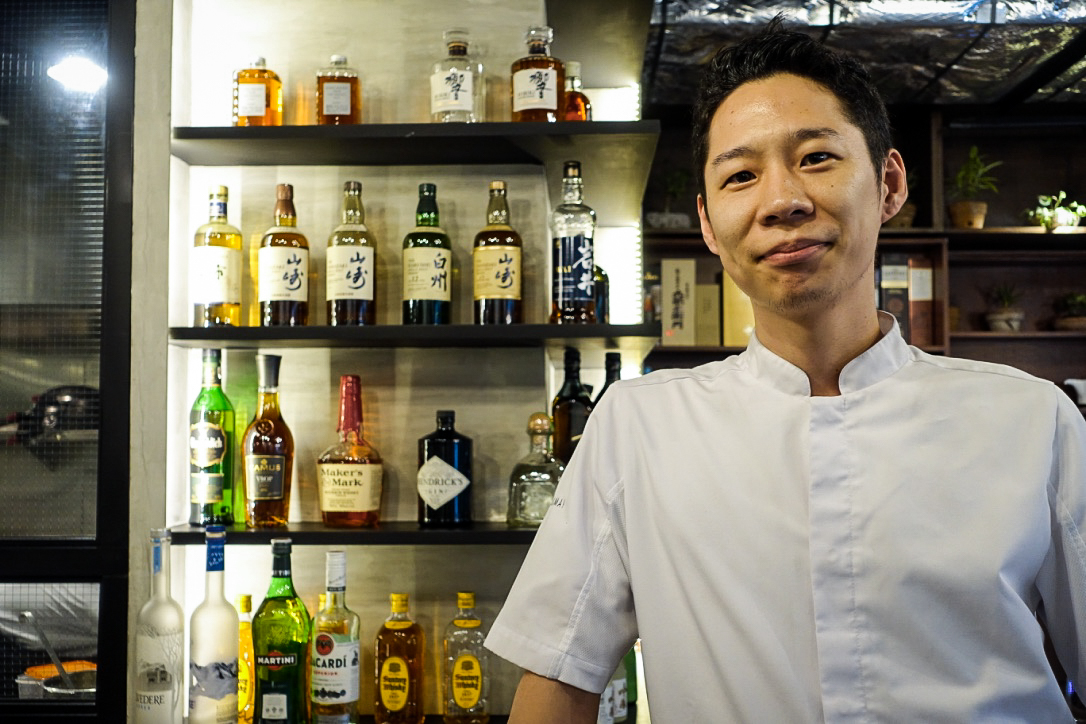 Staying true to their claim to fame, Ikomai offers their kushikatsu still but in larger portions and in the option of a platter. One of the owners, Taro, tells us that Ikomai was both a restaurant and a bar but identifies itself originally for its food. However, more than its food, the restaurant aims to become a platform for anyone and everyone to exchange ideas.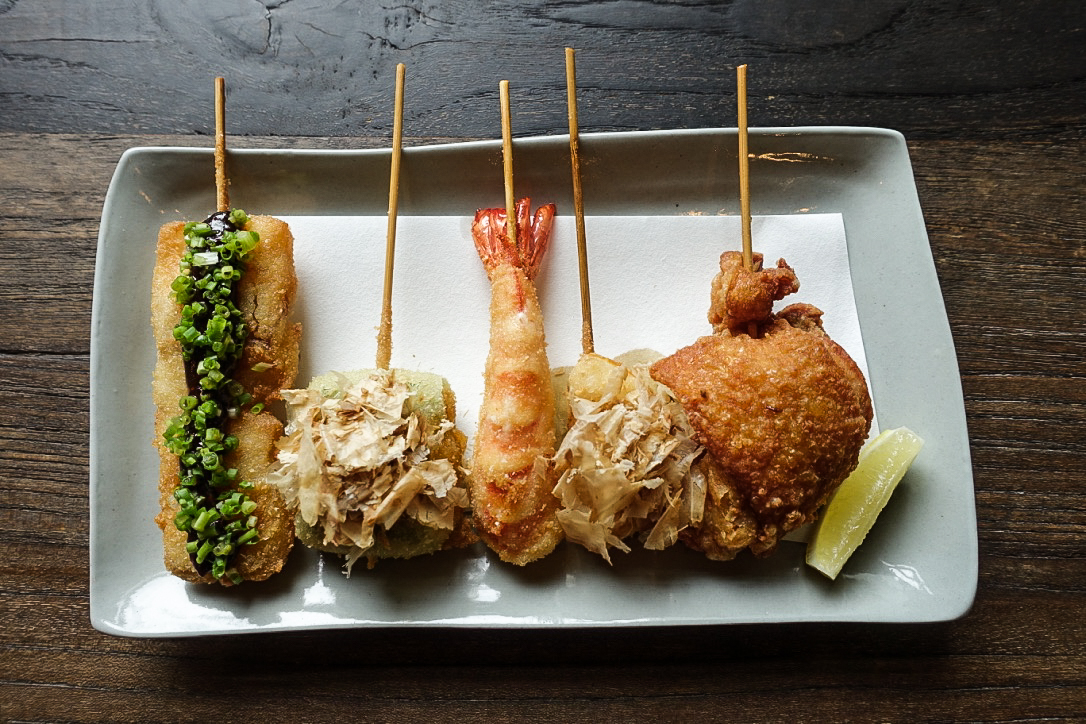 As gray textured walls warm up to the yellow incandescent bulbs and the profuse greenery in every nook and cranny, the space feels contemporary without the intimidation. Chef James establishes that the menu is not fusion, but rather, progressive. While fusion is molding two cuisines, Ikomai's approach is taking one recipe per cuisine and marrying its elements to move forward with the dish. And that progression is evident. From the tuna poke which plays with the texture of tuna, avocado, and crunch to the tebasaki, Nagoya-style chicken wings whose meat was sous vide for tenderness.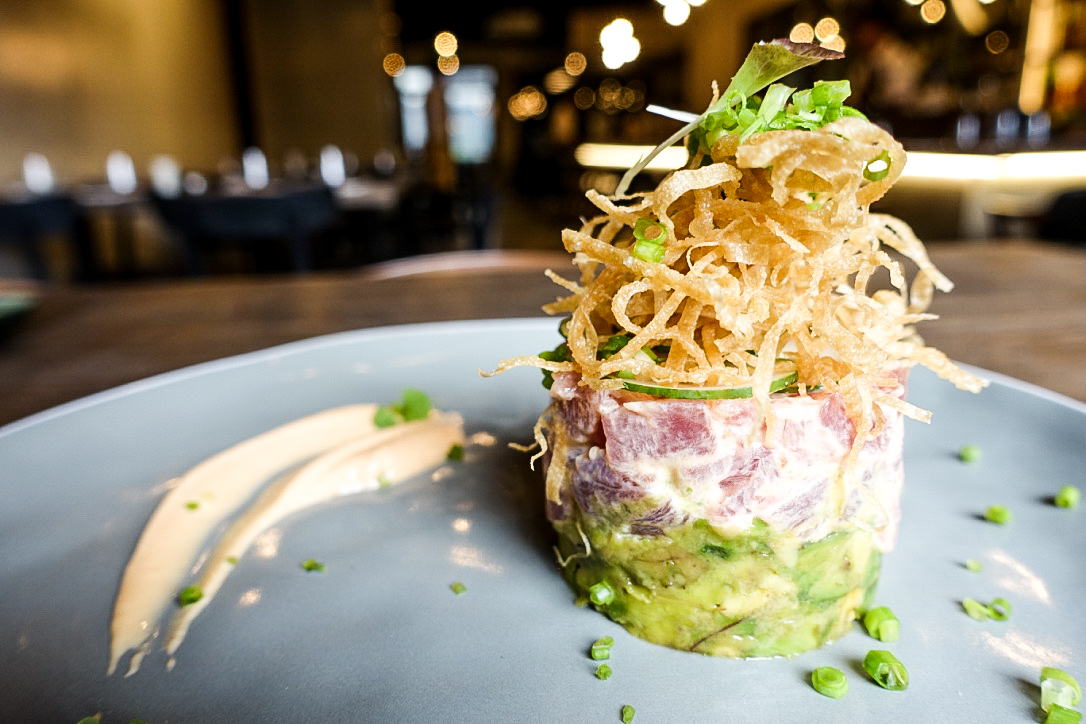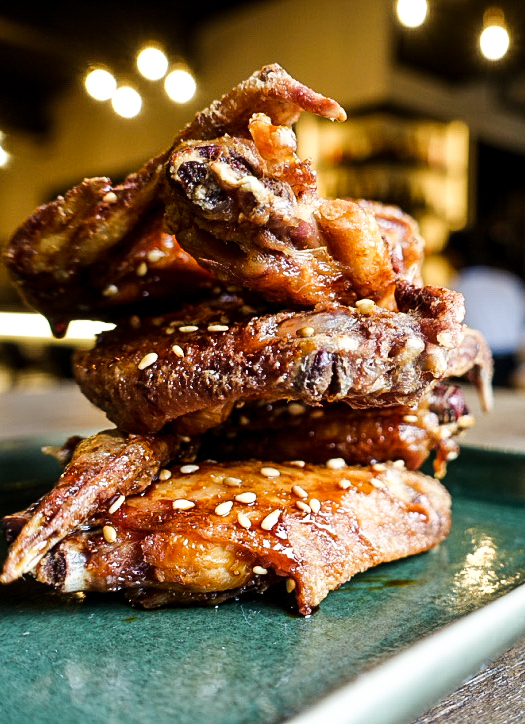 As Ikomai carries the torch for all the mains, Tochi is the restaurant and stall's dessert facet. At the entrance, you are immediately greeted by the cookie station where a pastry chef creates them freshly in-house.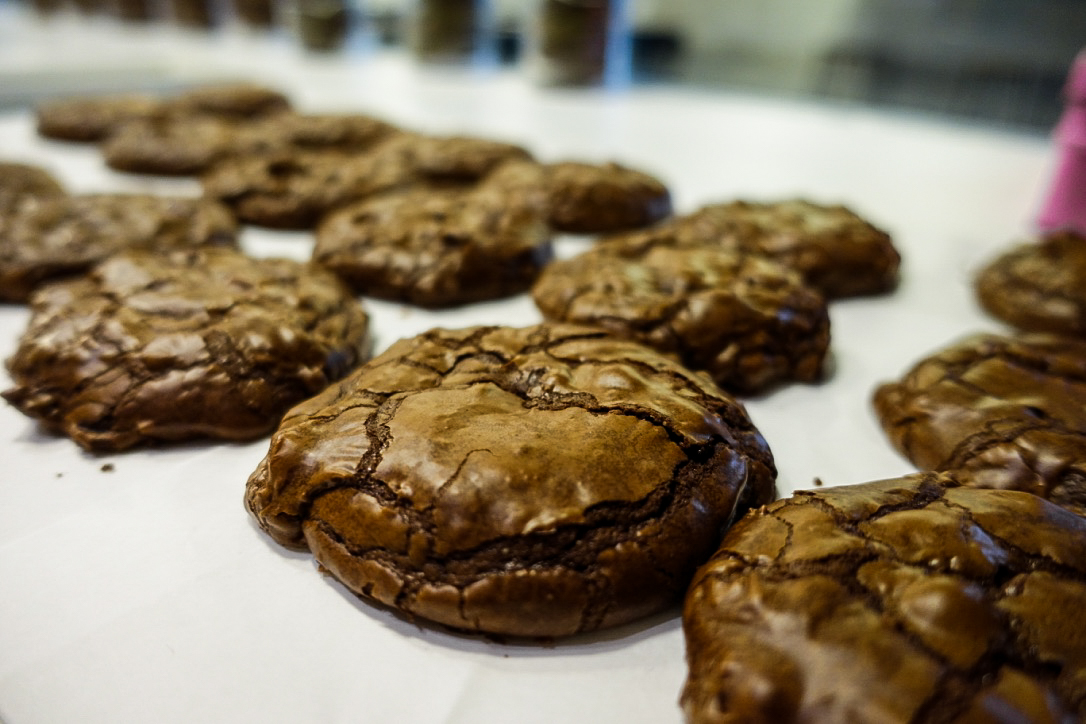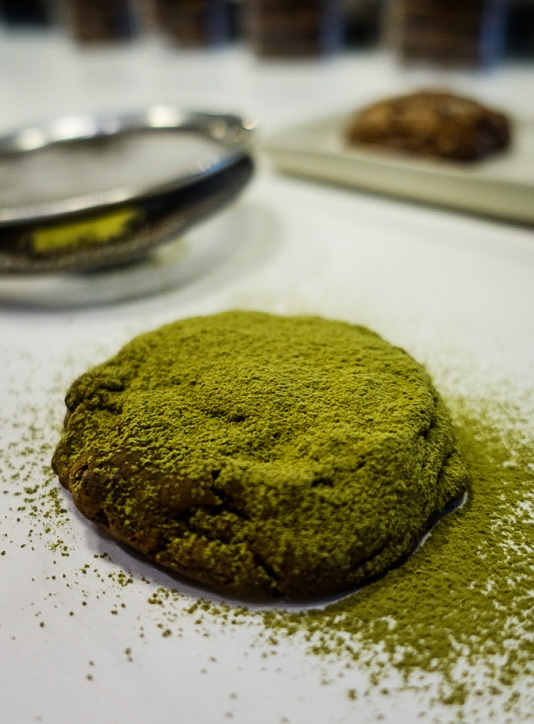 Flavors range from salted Macadamia, espresso, matcha, peanut butter, and double chocolate chip. And as a tribute to that forward-moving progression, they come up with new and seasonal desserts much like the Tropical Kiss, a medley of mango mousse and strawberry gelee atop a coconut macaron base.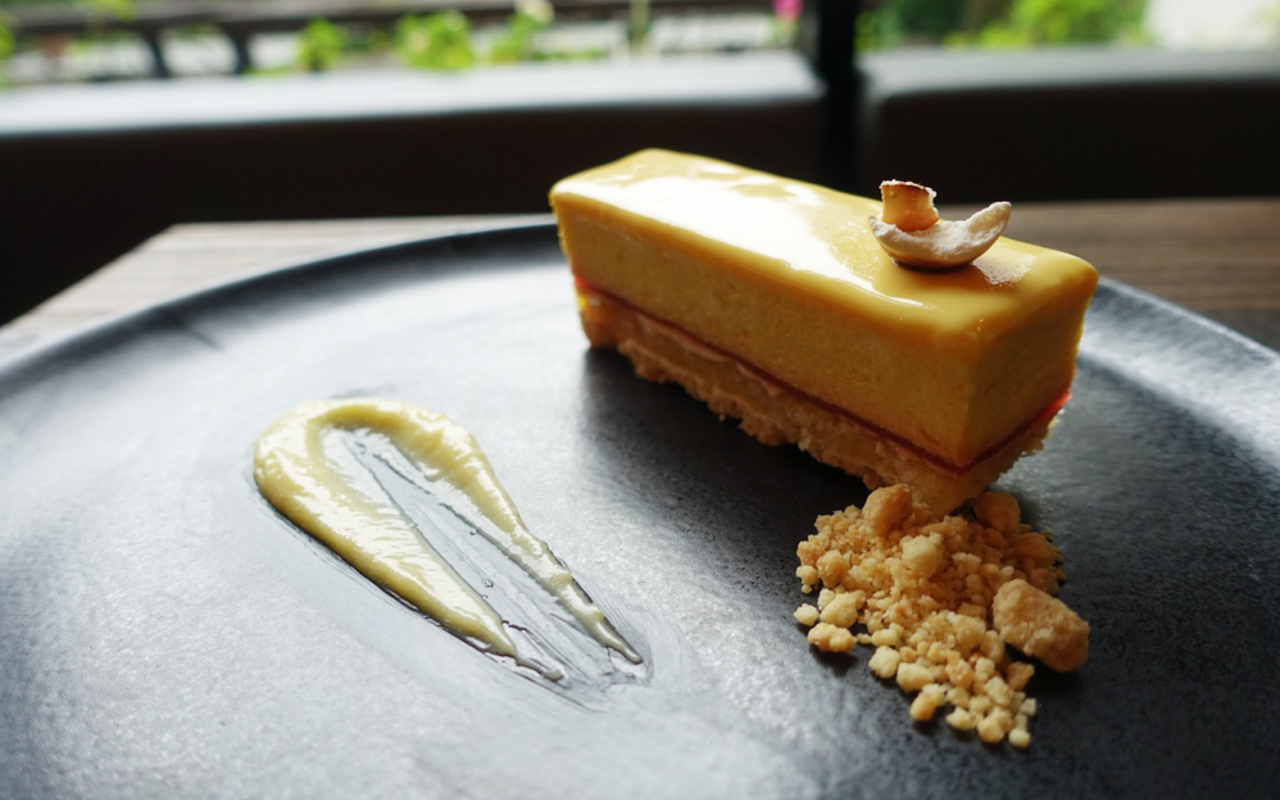 We're excited to see more of this progressive concept popping around the metro.
Read more:
Fukudaya spins traditional Japanese taste with modern techniques
Eating out? Century City Mall might just have what you're craving for
Plant-based food swaps for the aspiring vegan
TAGS: eats ikomai Ikomai x Tochi japanese cuisine japanese food in makati japanese progressive nolisoli.ph salcedo market tochi
WHY GO?
If not for the food and cocktails, go for the vibe. The greenery within the contemporary space is a breath of air in the business district.
MENU