Spanish province makes bull fighting bloodless, boozeless, and almost impossible
Can I get an 'olé' from the animal lovers out there?
Aug 1, 2017
Everybody ready for some good news?
We're one step closer to ending bull fighting in Spain. The parliament of the Balearic Islands, an archipelagic province in Spain, recently voted in favor of legislative measures making bullfights or bull fiestas a near impossibility in their self-governing community.
This legislation is actually the autonomous region's second attempt at banning the bloody tradition in their province. February of last year, the Balearic Islands Parliament voted in favor of a proposal to ban bull fighting and bull fiestas. This ban would have revised the Balearic Islands' Animal Protection Law 1/1992, making the Balearics the third Spanish community to ban bullfighting after the Canary Islands and Catalonia. However, the Spanish Constitutional Court blocked them by rescinding Catalonia's 2010 bullfighting ban a few months later. And then, the court decreed a ban declaring that regions do not have autonomous power to ban bullfighting.
Not one to be deterred by an explicit ban from their ruling government, the Balearic Islands' Parliament proceeded to create the legislative measures they have now. These legislative measures include:
        

Restrictions on the transport, origin, and age and weight of the bulls

        

The requirement of veterinary inspections

        

Banning the use of sharp implements

        

Limiting bulls to just 10 minutes in the ring

        

Banning the use of horses at bullfighting events

        

Banning of alcohol consumption during the events

        

Banning of bull slaughter in general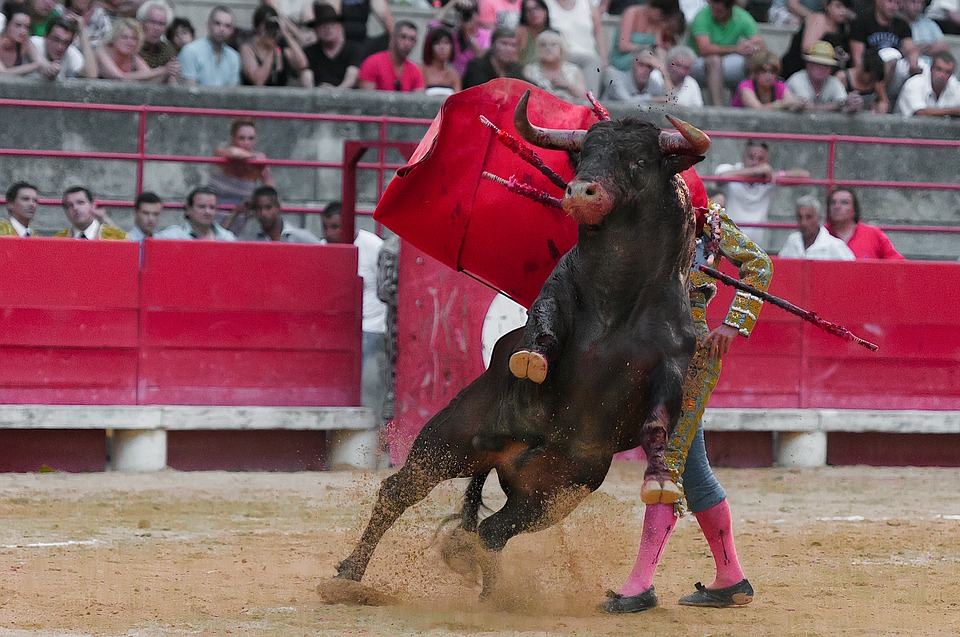 Overall, the locals of the Balearic Islands could still hold their bull fights and bull fiestas. It's just that it's going to be a lot harder and a lot less gruesome now. Talk about finding a loophole. Whoever said politicians can't be creative?
The initial ban and the recent legislative measures voted for by the parliament both have the overwhelming support of around 30 towns across the Balearic Islands. In truth, according to a poll conducted by the Humane Society International of Europe in 2013, only 29% of Spain support bull fighting, and out of that figure only 13% support it strongly.
And the 'sport' only gets less popular in the international landscape. In light of a video that recently went viral, showing a bull that commits suicide after having its horns set on fire by a group of celebrating locals, more people are calling for making bull fighting a thing of the past.
That means that the ending of bull fights has the support of both local and international community. Bravo to the Balearic Islands' parliament for paying attention to this. Finally, some faith in a government body restored.
Photos courtesy of pixabay.com
Read more:
Stand up and report animal cruelty with these steps
Dog owners beware: Intensive breeding kills
TAGS: animal lovers balearic islands bull fighting bulls culture fixture Spain